5 Cross Country Skiing Tips For Anyone Visiting Breckenridge This Winter
Posted by Pete Deininger on Thursday, January 2, 2020 at 2:47 PM
By Pete Deininger / January 2, 2020
Comment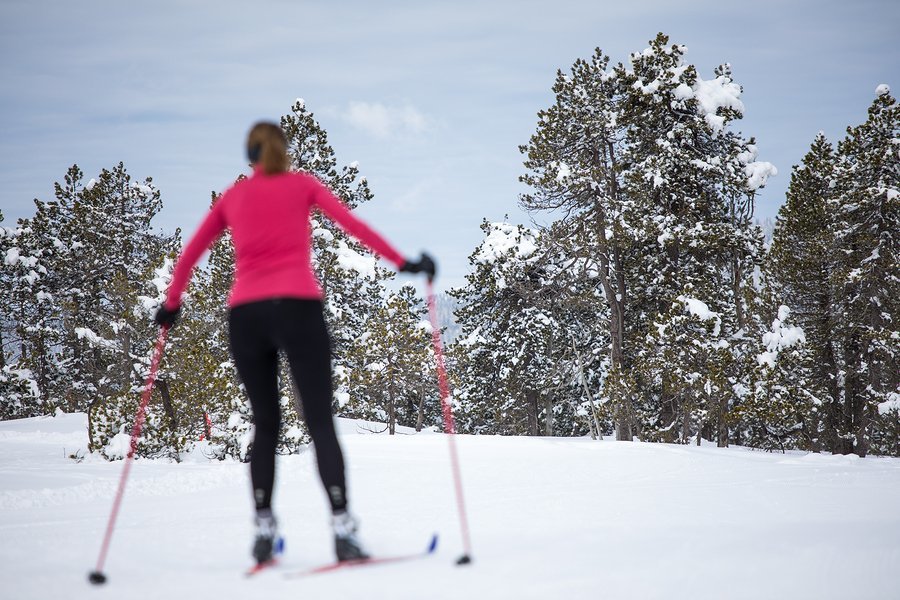 Now that the new year has finally arrived and the holiday season is officially behind us, we've now reached the peak of ski season here in Summit County and we figured there's no better time like the present to provide our loyal followers with a few quick tips related to one of the more underrated wintertime activities—cross country skiing. So before you hit the trails this ski season, here are 5 things to keep in mind when it comes to cross country skiing.
Dress in layers
Definitely one of the most important thing to remember before going cross country skiing is to dress in layers. As an intense aerobic activity, it's easy to overheat if you're heavily dressed and the last thing you want to do out on the trail is start sweating.
Stretch before & after
There's no doubt about it—cross country skiing can be one heck of a workout. So be sure to stretch before and after in order to stay flexible and decrease muscle soreness as much as possible.
Take a pack
Having a pack with extra clothing, a mini snow shovel, water, some light snacks, and whatever other supplies you can fit inside is always recommended.
Don't forget your sunglasses
Light reflecting off snow can be bright and cause damage, even on overcast days. And prolonged exposure can really do a number on your eyes, unless you're wearing sunglasses or goggles with strong UV protection.
Prep your skis
Keeping your skis tuned and in optimal condition ensures you'll glide along the snow smoothly and have more fun doing it. Plenty of ski shops around Breckenridge offer this service, or at the very least sell tuning kits for DIYers or seasons skiers.