8 Best Places to Buy Breckenridge Condos: Invest In a Condo By The Slopes
Posted by Pete Deininger on Wednesday, May 25, 2022 at 5:50 AM
By Pete Deininger / May 25, 2022
Comment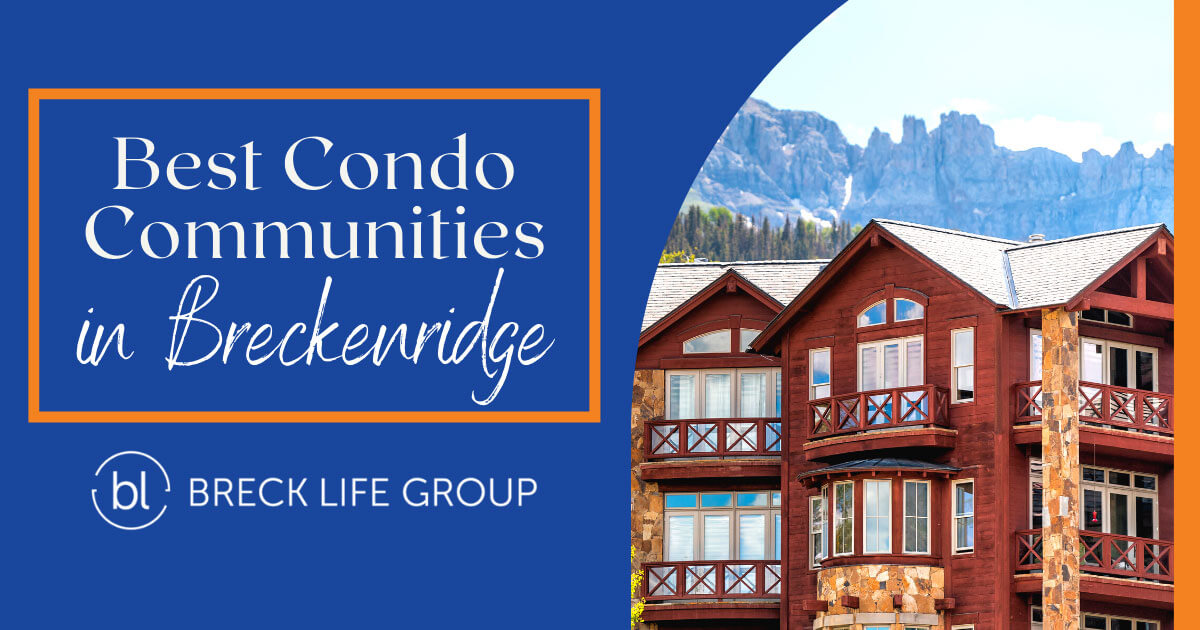 Breckenridge, Colorado, is well-known as one of the nation's premier winter sports destinations. Once known as a historic prospecting town in the 19th century, Breckenridge transformed its rugged western identity in the 1960s, when ski trails were placed in the Ten Mile Range. Today, the town is one of the fastest-growing mountain towns globally, with part-time ski enthusiasts and full-time residents constantly looking for the best condos for sale in Breckenridge. Are you looking for ski-in privileges, condos with amazing amenities, and stunning alpine views? You'll find that and more at the top eight condo communities in Breckenridge.
One Ski Hill Place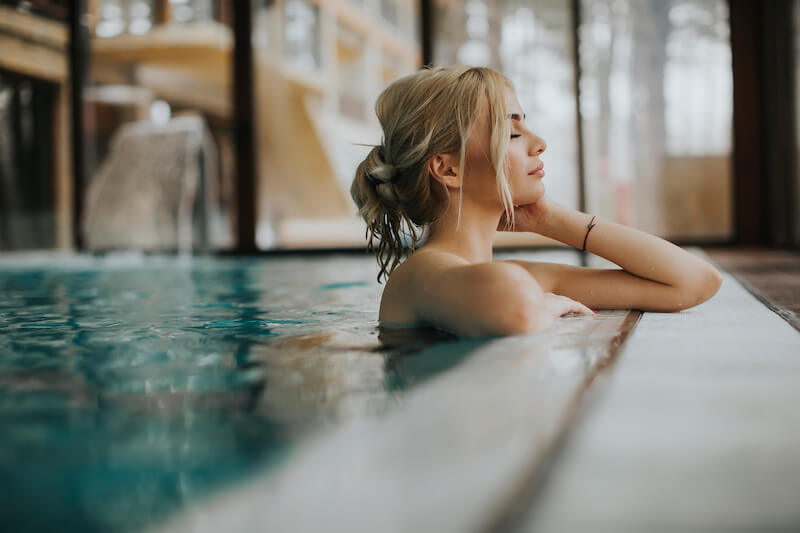 Part of Breckenridge's exclusive RockResorts, One Ski Hill Place condos for sale can be found at the base of Peak 8, offering easy access to Peaks 7, 8, 9, and 10, some of the area's most well-known ski trails. In addition to its highly desirable location by the slopes, One Skill Hill Place is conveniently located near Historic Downtown Breckenridge via the BreckConnect Gondola, Breckenridge's complex gondola network.
Known as the sister property of Crystal Peak Lodge, One Ski Hill Place is a five-star condominium community with many features typically found at five-star resorts. Owners and renters have countless amenities at their fingertips, including indoor swimming pools, spas, bowling alleys, putting greens, and more.
Residents will find some of the area's most beautiful luxury units within the property, featuring tasteful interior design, stunning architecture, and panoramic mountain views. One Ski Hill Place has over 88 units on-site, with various sizes and layouts. The units available are studios, one-bedroom, two-bedroom, three-bedroom, and four-bedroom properties. Units can either be rented or purchased as a single-owned property or a timeshare.
One Ski Hill Place Amenities
Ski-In/Ski-Out
Concierge Service
Valet Parking
Bowling Alley
Swimming Pools
Hot Tubs
Fitness Facility
On-Site Spa
Park Avenue Lofts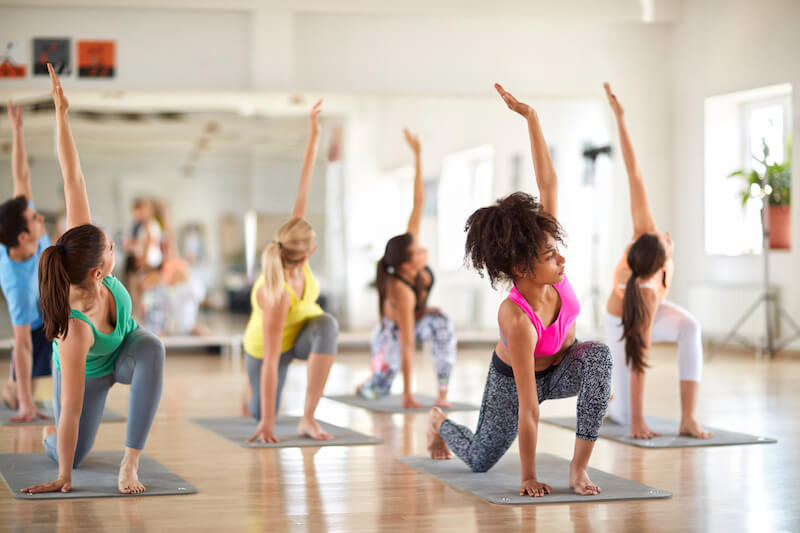 Set on the Blue River, Park Avenue Lofts for sale occupy a stylish, modern condominium community across the street from Villages at Breckenridge and the Quicksilver Lift. Stylized after the urban lofts found in larger cities, such as Denver, Park Avenue Lofts has spacious loft-style units with open floor plans and industrial finishes, creating a perfect, contemporary space for residents—right in the heart of Downtown Breckenridge.
Located less than a block from Main Street, Park Avenue Lofts is at the heart of all the action, with some of the area's best shops and restaurants within walking distance. In addition to Park Avenue Lofts' prime location, this community has numerous amenities for its residents and guests, including heated underground parking, a fitness center, a hot tub, on-site ski storage, and more.
Located at the base of Peak 9, Park Avenue Lofts offer stunning mountain and downtown views and many rustic features, including fireplaces and hardwood floors throughout. Park Avenue Lofts has 20 stylish, contemporary units ranging in size and layout. The units are one to three bedrooms, sleeping anywhere from two to six guests.
Park Avenue Lofts Amenities
Heated Underground Parking
Fitness Center
On-Site Ski Storage Lockers
Outdoor Hot Tub
Nature Trails
Bus Stop in Front of Building
Direct Access to Peak 9
Mountain Thunder Lodge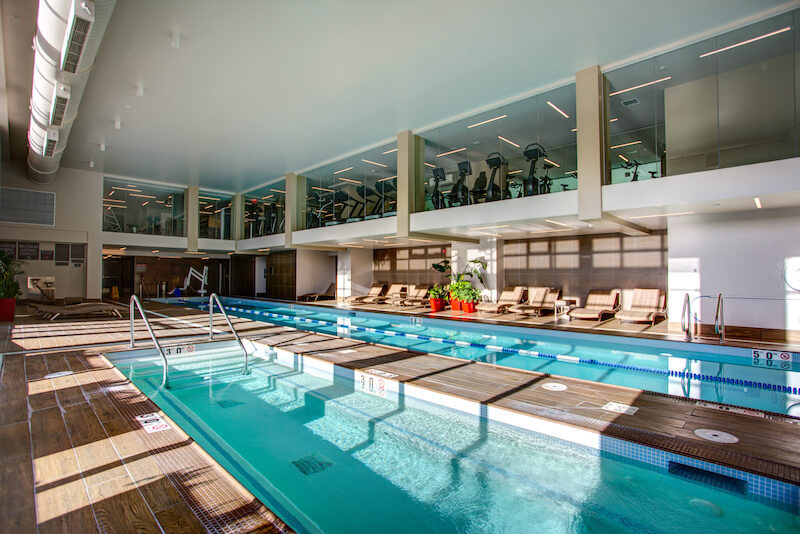 Set at the base of Shock Hill, Mountain Thunder Lodge boasts alpine-inspired townhouse-style units across from Park Avenue. At first glance, Mountain Thunder Lodge seems much closer to town than the slopes, but this condominium community is easily accessible to everything Breckenridge offers. It's just across the street from BreckConnect, the area's comprehensive gondola network.
Mountain Thunder Lodge is set in a beautiful location, and it's a beautiful complex modeled after the European-style chalets, giving it a regal yet timeless appearance. The Breckenridge Skyway Skiway begins on Peak 8 and takes skiers past all the residences at Mountain Thunder to the underground tunnel leading to the gondola parking lot, giving residents added security and protection from the elements. Mountain Thunder Lodge has many desirable amenities within the community, including on-site management, the skiway, elevators, a swimming pool, and more.
Built in 2005, Mountain Thunder Lodge is comprised of over 113 units, with varying sizes and floor plans. Layouts include studios, one-bedroom, two-bedroom, and three-bedroom condos, ranging from 493 to 1610 square feet. The condos are beautifully remodeled and contain stunning mountain views.
Mountain Thunder Lodge Amenities
On-Site Property Management
Front Desk
Elevator
Skiway Access
Within Walking Distance of Downtown Breckenridge
Heated Underground Parking
Swimming Pool
Fitness Center
Crystal Peak Lodge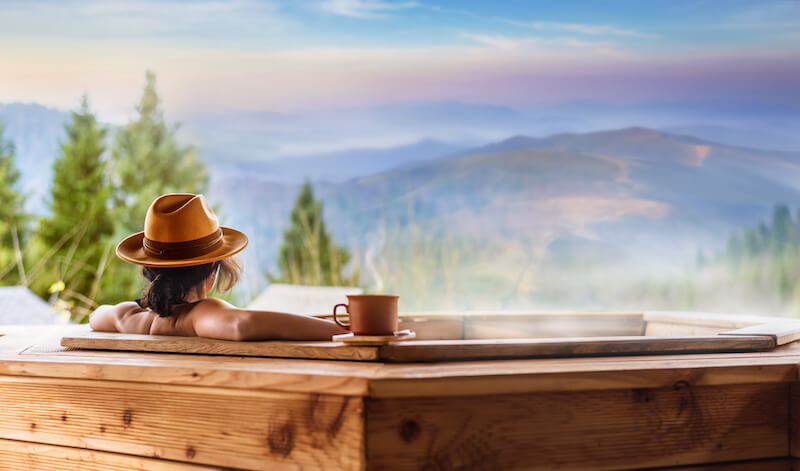 Nestled at the base of Peak 8, condos for sale in Crystal Peak Lodge combine the rustic-chic beauty of an alpine chalet with the modern elegance found in Breckenridge luxury homes. Constructed in 2007, Crystal Peak Lodge is the sister property to One Ski Hill Place, where they heavily borrow inspiration from one another. This property has a private stop on the BreckConnect Gondola, Breckenridge's gondola transportation network that runs seasonally. Not only do residents and guests have access to everything Crystal Peak Lodge has to offer, but they also have access to One Ski Hill Place's countless amenities.
Crystal Peak Lodge has 45 units of various sizes and floor plans. Crystal Peak Lodge offers one-bedroom, two-bedroom, three-bedroom, and four-bedroom units, featuring stunning rustic finishes, paying homage to its alpine surroundings. Each unit is equipped with gourmet kitchens, fireplaces, and spectacular views of The Sevens. Depending on the floor plan, sizes range from 700 to 2,000 square feet.
Crystal Peak Lodge Amenities
Free Shuttle Service to Town
Concierge Service
Fitness Center
Game Room
Hot Tubs
Underground Parking
Located Near Peak 7
Main Street Station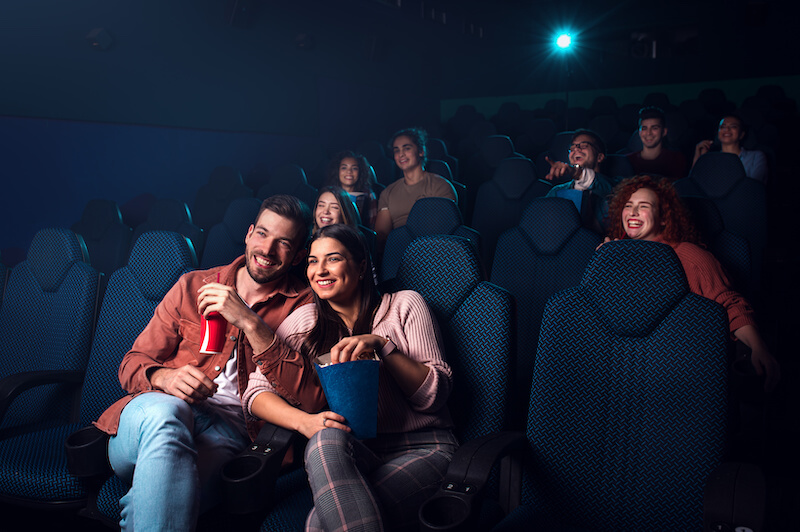 Located near the historic railway stop, Main Street Station condos comprise a picturesque community at the base of Peak 9, one of the area's most popular slopes. While a very modern, contemporary condominium community, Main Street Station's history, or at least the site it was built on, has a rich history that dates as far back as the founding of Breckenridge itself.
From 1880 until the 1930s, the railway stopped at the Breckenridge depot located on the south side of town, just across the street from the current location of Main Street Station. From there, the train would depart to other nearby towns. Main Street Station pays homage to its historical roots with its spectacular units and numerous amenities. Established in 2000, Main Street Station replaced Bell Tower Mall. Today, Main Street Station is one of the area's premier condominium units and commercial spaces.
Main Street Station strikes a blend between mountain town charm and big-city amenities, with numerous shops and restaurants just steps from the units. Main Street Station also has many desirable amenities within the complex itself, including swimming pools, hot tubs, a ski lounge, and more. Over 80 units on-site can be rented or purchased via timeshare or as a single-owner residence.
Main Street Station Amenities
Pioneer Club
Restaurant/Bar On-Site
Heated Outdoor Pool
Hot Tubs
Fitness Center
Underground Parking
Elevator
Movie Theater
Concierge Service
BlueSky Breckenridge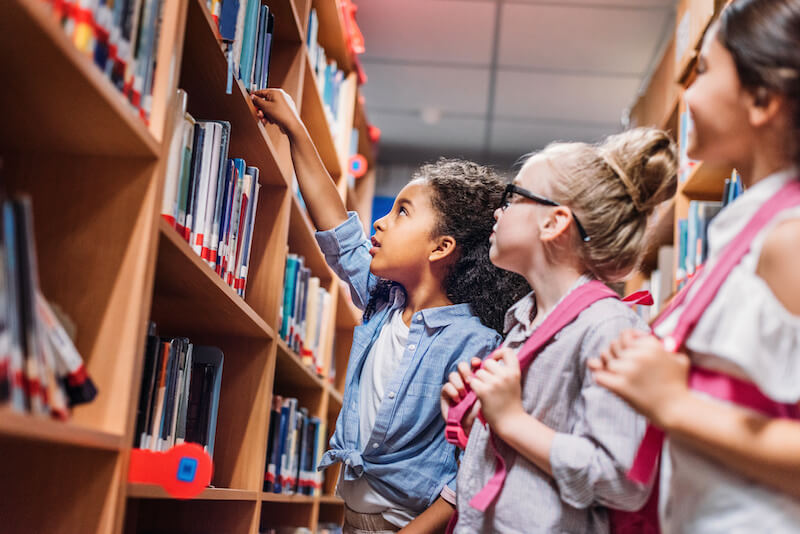 In the heart of west Breckenridge, the BlueSky Breckenridge condominiums are conveniently located just 50 feet from the Snowflake Lift. Set between Peaks 8 & 9, BlueSky is located just three blocks from Main Street and is equipped with an on-site ski lift. BlueSky Breckenridge was constructed in 2007 and stands out among all of the Breckenridge condos with apres-ski amenities.
This spectacular lodge-style community has easy access to some of the area's most desirable activities, including the ice arenas, skate park, and historical attractions at High Line Railroad Park. In addition to these beautiful facilities, residents and guests have access to resort-style amenities, including an outdoor pool, numerous hot tubs, a meeting room, a fitness center, and more.
This luxurious community has 52 gorgeous units with diverse sizes and floor plans. Each unit has one to four bedrooms and is elegantly designed with rustic touches, including wood and stone features throughout, complementing the beautiful mountainous landscape. BlueSky Breckenridge offers free shuttle rides in and around Breckenridge, giving residents easy access to the area's restaurants and ski resorts. Units range from 1,000 to 2,400 square feet and offer some of the best mountain views.
BlueSky Breckenridge Amenities
Concierge Service
Private Shuttle Service
Underground Parking
Elevator
Library
Fitness Center
Heated Outdoor Pool
Hot Tubs
Spa
Tavern On-Site
Beaver Run Resort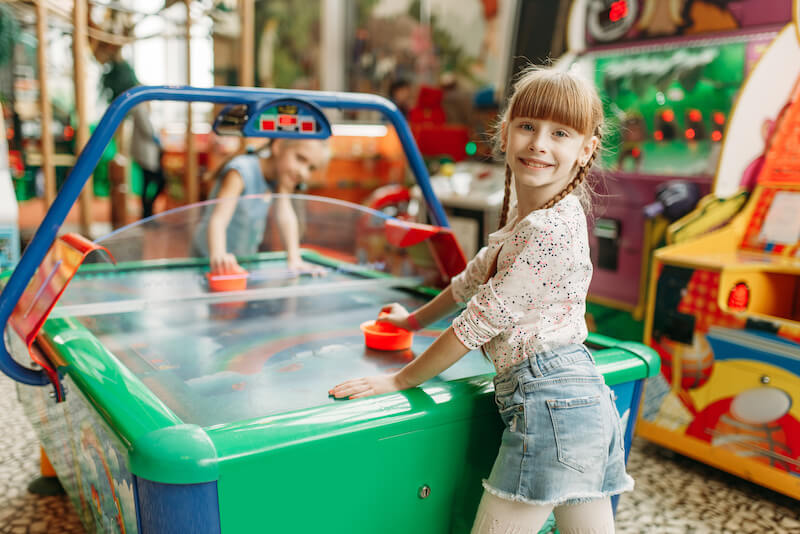 Beaver Run Resort is one of the area's largest luxury hotel and condominium complexes, boasting hundreds of units in various sizes and floor plans. With over 515 individually- and guest-owned accommodations, Beaver Run Resort is a resort-style community with a blend of hotel rooms, studios, one-bedroom, two-bedroom, three-bedroom, and four-bedroom properties, accommodating anywhere from one to 12 guests.
Centrally located between Downtown Breckenridge and the mountains, Beaver Run Resort condos promise convenient access to some of Breckenridge's most desirable sites. In addition to its vibrant location, this spectacular community offers its residents and guests world-class amenities, including an indoor/outdoor swimming pool, numerous hot tubs throughout the property, a conference space, concierge service, free shuttle service, an arcade, a mini-golf course, and so much more.
This property is an excellent option for visitors, part-time residents, and year-round residents alike, with its countless amenities and accommodations to suit everyone's needs.
Beaver Run Resort Amenities
Concierge Service
Ski-In/Ski-Out
Indoor/Outdoor Swimming Pools
Hot Tubs
Spa
Mini Golf
Arcade
Conference Room
Restaurant
Village at Breckenridge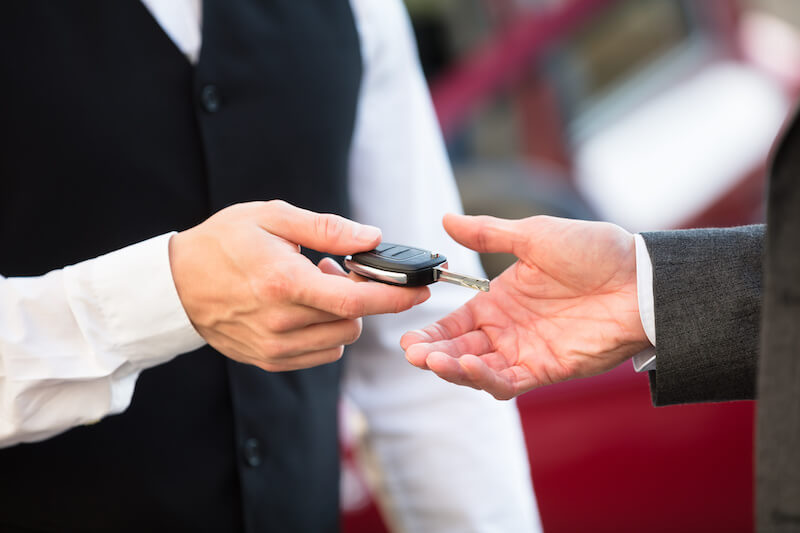 For those who prefer to be in the center of the action, Village at Breckenridge is right at the core of Breckenridge's world-class ski slopes. With tons of shops, restaurants, and resort-style amenities, Village at Breckenridge is one of the liveliest condominium communities in Summit County. Located at the base of Peak 9, Village at Breckenridge is a ski-in/ski-out complex comprising six attractive stucco buildings with a centralized courtyard and well-maintained paths for easy navigation.
The ground level comprises commercial spaces, including shops and restaurants, while the units are all on the upper levels, starting on the second floor. Village at Breckenridge is conveniently located just a short distance from Downtown Breckenridge and is within walking distance of some of the area's best restaurants. This community is operated by Vail Resorts, while the properties are individually owned. Village at Breckenridge has tons of on-site amenities, including 24-hour concierge service, on-site property management, valet parking, and free shuttle services to and from the property.
Initially built in 1979 and renovated in 2010, Village at Breckenridge condos have bright, open floor plans, with recently remodeled interiors and gorgeous balconies with panoramic vista views overlooking Baldy Mountain, with Maggie Pond on one side. This community has 60 units, with one to three bedrooms ranging from 839 to 1393 square feet.
Village at Breckenridge Amenities
24-Hour Concierge Service
Breckenridge Medical Center On-Site
Valet Parking
Heated Garage
Free Shuttle Service
Childcare Center
Fitness Center
Hot Tub
Indoor/Outdoor Pool
Your Dream Condo Awaits in Breckenridge
From resort-style amenities to centralized locations, the Breckenridge real estate market offers a variety of condo and townhome styles to suit nearly every type of resident and visitor to this beautiful mountain town. There are so many different condominium communities to choose from, yet there is something for nearly everyone in Breckenridge. Whether you want to live near the lifts or the heart of downtown, you'll be able to find exactly what you need in these amazing condo communities.
If you're looking for the perfect Breckenridge home, contact Breck Life Group with eXp Realty at (970) 409-4787 to get in touch with a local Breckenridge real estate agent and discover your new dream home today.