4 Best Neighborhoods in Blue River: Where to Live in 2023
Posted by Pete Deininger on Thursday, December 15, 2022 at 8:49:26 AM
By Pete Deininger / December 15, 2022
Comment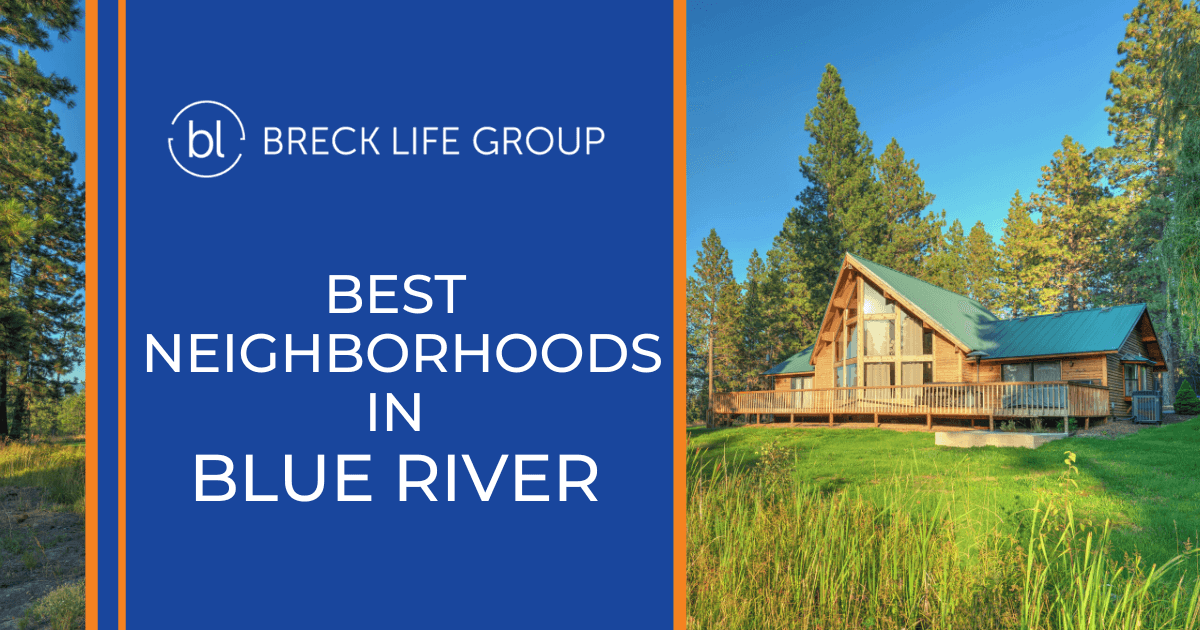 Just south of the picturesque town of Breckenridge is the small Colorado town of Blue River. Home to less than 1,000 residents, this gorgeous location has become a hotspot for prospective homebuyers due to its rural atmosphere, ample privacy, and mission to preserve the town's natural beauty and laid-back quality of life.
For prospective homebuyers considering living in Blue River, the following are some of the best neighborhoods Blue River has to offer.
Crown
Perched atop an idyllic hill just south of downtown Breckenridge, the Crown neighborhood is desirable for homebuyers. The elevation provided by its hilltop location allows residents to enjoy extra sunshine, despite being surrounded by plenty of towering spruce, fir, and pine trees. Crown is a five-minute bike ride to the bounty of things to do in Breckenridge, but its location allows residents to escape the hustle and bustle of downtown life and retreat to their own private oasis.
Homes for sale in Crown list from $1–2 million, and they are well worth the investment. Many properties in Crown feature breathtaking views of nearby Baldy Mountain, Mount Helen, and the Goose Pasture Tarn. Crown lot sizes are also sprawling, starting at half an acre and increasing from there. While the large lots provide plenty of privacy, the neighborhood is not so sparse that residents feel isolated.
Property exteriors offer classic mountain chalet architecture with impeccable details and craftsmanship. Interiors are typically spacious open floor plans from 2,000–3,000 square feet. They're ideal for hosting get-togethers and overnight guests that want to hit the nearby slopes and trails, like Borea Pass Loop or Burro Trail, first thing in the morning.
Crown Amenities
Ten Mile Station
CJ's Shack
Wooded Terrain Park
The Overlook
Indiana Creek Trail
Spruce Creek Trail
Mountain View
A little further past Crown is the idyllic neighborhood of Mountain View. This neighborhood is popular for prospective homebuyers because it's cheaper, more private, and even more scenic than nearby Downtown Breckenridge. Blue River runs through Mountain View, affording many properties enviable views.
There are about 50 half-acre lots in this subdivision, and homes for sale in Mountain View list from the $700,000s to $2 million. The wide range of prices makes this subdivision a viable option for many budgets.
Most properties here offer three to four bedrooms and one to two bathrooms. Floor plans can range from a cozy 1,000 square feet to a spacious 3,000. The private lots here also take advantage of the area's incredible landscape, and backyards are designed for enjoying the neighborhood's surroundings. Common exterior features include oversized decks, fire pits, saunas, tree houses, and rooftop porches.
Exploring Mountain View can be just as rewarding as neighboring Breckenridge. Mountain View has the Blue River, lakes, and access to the shimmering Goose Pasture Tarn. McCullough Gulch and Quandary Peak are two popular trails to try out. The neighborhood also has access to the White River National Forest.
Mountain View Amenities
Myla Rose Saloon
Traverse Restaurant & Bar
9600 Kitchen
Hoosier Ridge
Atlantic Peak
Royal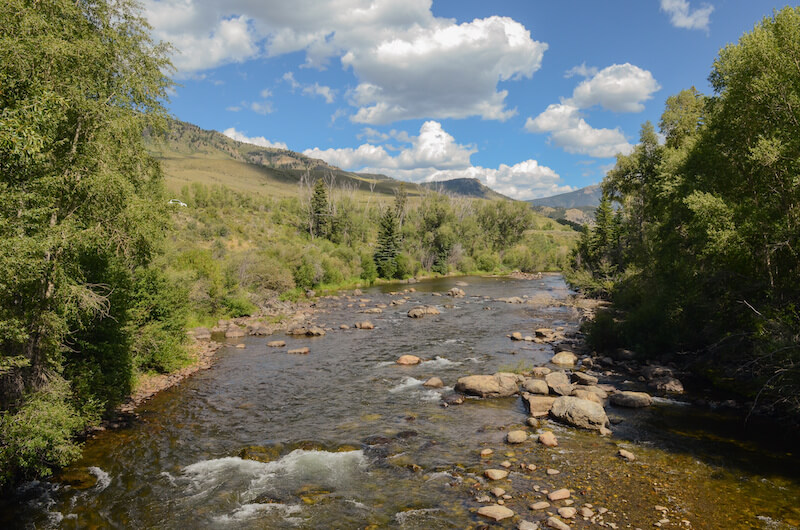 Royal is a small, sunny neighborhood five minutes from historic downtown Breckenridge. This neighborhood is an excellent choice for prospective homebuyers because lots are private and offer scenic, 360-degree views of Pennsylvania Creek and Blue River. It's also just a short drive to the shops, restaurants, and entertainment that downtown Breckenridge offers.
Lot sizes range from a half to a full acre, and homes for sale in Royal list from the $500,000s to $3 million. So many different types of homes are available here, making this a neighborhood worth checking out for nearly anyone in the market to buy a primary or second home near Breckenridge.
Properties range from cozy, A-frame cabins to sprawling estate homes with second living quarters. The most popular features in Royal homes include sprawling interiors, vaulted ceilings, wide-plank hardwood floors, and multiple fireplaces. Exteriors boast gorgeous custom woodwork, rooftop decks with hot tubs, meticulous landscaping, and oversized garages for up to three cars.
Royal Amenities
Quartzville Trail
Wheeler Lake Trail
Blue Lakes Trail
Blue Moose Restaurant
Twist
Timber Creek Estates
Timber Creek Estates is a private, secluded Blue River subdivision that provides luxury living just a short drive south of Breckenridge. Views from Timber Creek Estates can't be beat, with Quandary Mountain, Blue River Valley, and the majestic Colorado Rocky Mountains visible from many properties in the neighborhood.
Outdoor activities are also plentiful here, with hiking trailheads and cross-country skiing trails within walking distance of many homes and Breckenridge's best hikes. Goose Pasture Tarn is also accessible to residents for fishing, boating, and other warm-weather recreation.
Timber Creek Estates' homes are almost as stunning as the surrounding views, with custom craftsman architecture and exquisite detailing. Properties sit on lots that are at least half an acre, and homes have sprawling frontage and private backyards boasting fire pits and large outdoor seating areas.
Most properties are generous in size, boasting between 3,000 and 6,000 square feet of living space. Interiors are just as breathtaking as exteriors, with features like custom stonework, vaulted ceilings, oversized picture windows, and wide-plank hardwood floors adorning every corner. Homes for sale in Timber Creek Estates list from the $700,000s–$2 million.
While many homebuyers choose Timber Creek Estates for its privacy and seclusion, it is just five minutes from all that downtown Breckenridge has to offer. Ollie's Pub and Grub Breck, Bird and Cow, and The Blue Stag Saloon are all must-visits for folks that want to make the short trip.
Timber Creek Estates Amenities
Blue River Town Hall
Upper Mohawk Lake
Bakers Tank Water Tower
Red Mountain
Lodge by the Blue
Hoosier's Pass
So Many Options to Choose From in Blue River, Colorado
Surprised by all that Blue River has to offer? There are many neighborhoods to choose from in Blue River, Colorado, and each subdivision has its own distinct atmosphere. Anyone considering moving to Breckenridge or its surrounding area should be sure to give Blue River a look. No matter the wishlist, finding the perfect neighborhood in Blue River, Colorado is easy.
If you're looking for the perfect Blue River home, contact Breck Life Group with eXp Realty at (970) 409-4787 to get in touch with a local Blue River real estate agent and discover your new dream home today.