Explore Shock Hill's Enclaves: Where Will You Buy Your Home in Shock Hill Breckenridge?
Posted by Pete Deininger on Thursday, May 25, 2023 at 11:12:33 AM
By Pete Deininger / May 25, 2023
Comment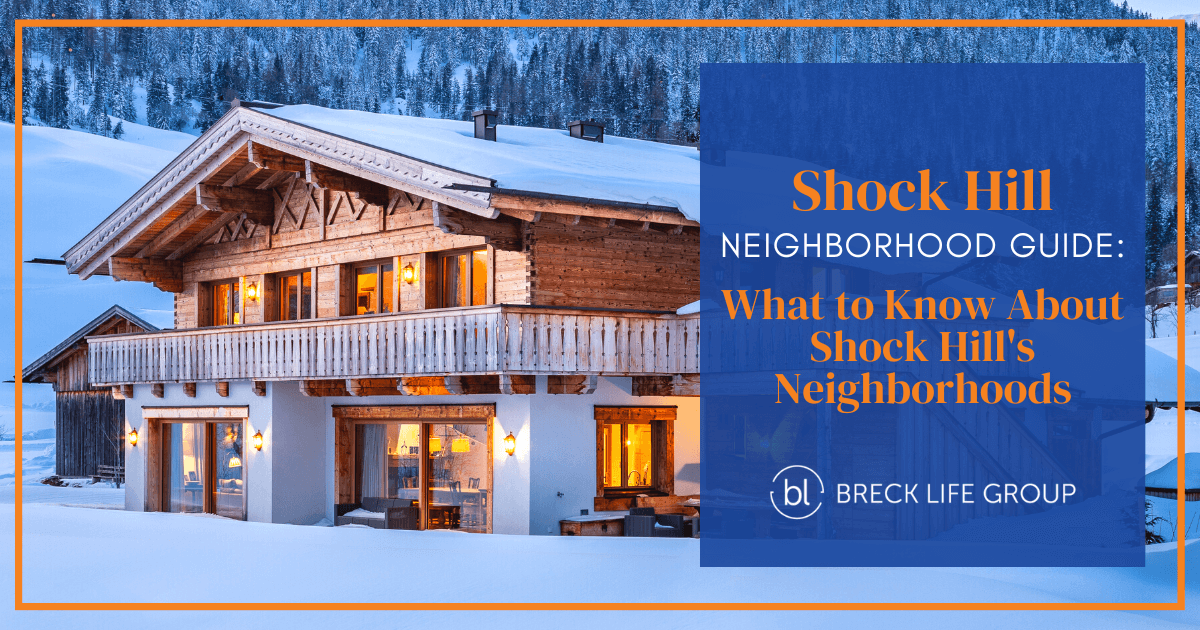 Shock Hill might be the perfect location if you're looking for a luxurious mountain living experience near a world-renowned ski resort. Located near the Breckenridge Ski Resort, Shock Hills boasts numerous subdivisions that offer stunning views and top-of-the-line amenities. In addition to its prime location, Shock Hill is known for its convenient access to the slopes via the on-site BreakConnect gondola. Unsurprisingly, the area's reputation as one of the most luxurious neighborhoods in Breckenridge has made living in Shock Hill a popular choice for full-time residents and vacation home investors. Get ready to learn what each Shock Hill neighborhood offers and decide which one is best for you.
Shock Hill Main
Shock Hill Main is located off Ski Hill Road, less than two miles from Downtown Breckenridge. This intimate, picture-perfect neighborhood comprises ski-in/ski-out luxury homes popular with residents and vacationers.
Comprising 59 individual lots, homes in Shock Hill can sit on anywhere from just half an acre to about 3.5 acres. These high-end properties generally have four to seven bedrooms, with five being the most common. Constructed between 2000 and 2009, the development's existing homes are typically furnished with a gourmet kitchen, multiple fireplaces, and spa-like bathrooms.
Designed to suit the requirements of a wide range of modern homebuyers, the spacious homes in Shock Hill Main are a delight for folks who enjoy entertaining and those seeking a vacation home or investment property. Many homes have dedicated space for a game room, while expansive decks highlight views over the mountains and forest.
Within easy walking distance from the mid-station of the BreckConnect Gondola, there's little need to take the car out of the garage. You can bike or walk to Main Street within minutes of leaving your front door! The neighborhood also has an extensive network of hiking, snowshoeing, and Nordic skiing trails, and it's adjacent to the pristine Cucumber Gulch Wildlife Preserve.
Homes in Shock Hill start at $7.5 million, with the top-tier homes selling for close to $16 million.
Cottages at Shock Hill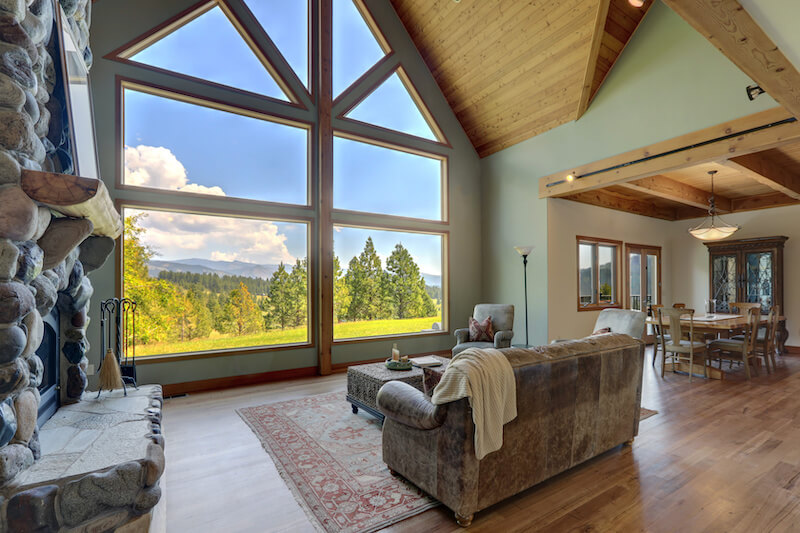 Adjacent to the Shock Hill mid-station on the BreckConnect Gondola, the Cottages at Shock Hill subdivision is one of the most convenient locations in Breckenridge. Both the ski area and the hustle and bustle of Main Street are less than a five-minute ride away on the gondola. Local stores and pubs are within walking distance, while hikers and dog owners can step out their front doors onto the popular Peaks Trail Trailhead.
There are 14 highly coveted lots in Cottages at Shock Hill. Each of these premier homes offers spectacular views of the Ten Mile Range, Baldy Mountain, or the ski area. And while the term "cottages" may evoke visions of quaint tiny homes, don't be misled — homes in Cottages at Shock Hill are anything but compact.
Finished properties at Cottages at Shock Hill perfectly convey the sense of elegant mountain living through wood and stone accents and panoramic windows. Featuring granite and travertine countertops, under-mount sinks, and top-of-the-line appliances, kitchens are a delight for preparing anything from morning eggs to holiday feasts.
Although the cottages are move-in ready, various upgrades are available to customize each breathtaking luxury home. Options go far beyond cabinet upgrades and paint colors; consider custom garage floor coatings and intelligent home automation software.
Single-family homes are priced at $5.5 million for a five-bedroom chalet. An annual HOA fee also applies to essential community maintenance and snow and trash removal.
Cucumber Patch at Shock Hill
Moments from the iconic Breckenridge scenic overlook, Cucumber Patch at Shock Hill grants easy access to breathtaking scenery and skiing. The community is literally steps away from Colorado's most notorious wildlife sightings.
On the cusp of the 188-acre Cucumber Gulch Wildlife Preserve, calling this subdivision home means countless opportunities to spot such Summit County inhabitants as elk, deer, moose, foxes, beavers, bears, and local birds. These animals call the area home, enjoying the protection of the wilderness area and the freshwater supply from Cucumber Creek.
Meanwhile, a string of well-maintained trails and sidewalks connect Cucumber Patch at Shock Hill with the taverns, cafes, and boutiques of Breckenridge Main Street.
Duplex townhomes at Cucumber Patch benefit from spacious patios (often furnished with a hot tub!) for soaking up the heavily wooded setting of this Shock Hill subdivision. Indoors, open-concept living spaces and vaulted ceilings let natural light flood the home daily, while evenings are best-spent fireside. Most houses here have four bedrooms, while private multi-car garages are standard.
Homes for sale in Cucumber Patch at Shock Hill start at $3.5 million. Homeowner dues are paid monthly to ensure that each lot remains in top condition, with trash correctly disposed of and snow carefully shoveled.
Shock Hill Overlook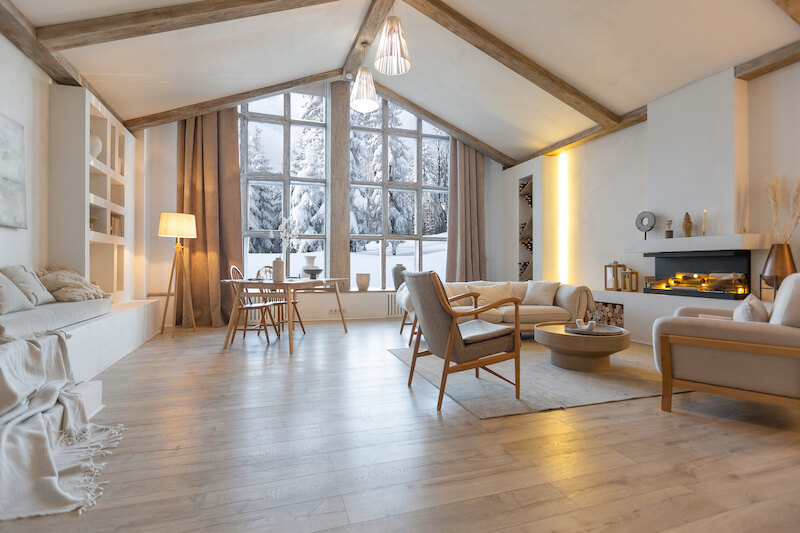 Occupying a lofty position right on the edge of one of the finest ski resorts in North America, Shock Hill Overlook is a coveted place to lay down roots, whether for a season or to make a permanent home base.
People who own real estate in Shock Hill Overlook enjoy a unique location between the mountains and the city. Downtown Breckenridge fulfills recreational and entertainment needs, while Denver is 80 miles east.
They comprise 20 residential lots, and ten four-bedroom homes have been completed at Shock Hill Overlook. Although no two houses are the same, all are curated with designer finishes and chef's kitchens, with two living rooms to optimize comfort. Multiple decks capitalize on the astounding views of the Breckenridge Ski Resort and Ten Mile Range.
Close to amenities, recreation, and the BreckConnect Gondola, this Shock Hill subdivision satisfies homebodies and adventure seekers in equal measure. With the Breckenridge Nordic Center and Cucumber Gulch in the backyard, residents can unwind after a day spent in The Great Outdoors in a new home with all the creature comforts.
Homes for sale in this Shock Hill neighborhood start at $4.5 million.
Which Shock Hill Subdivision Is Your Favorite?
The Shock Hill area offers an exceptional living experience for those looking for luxurious ski homes. With its numerous subdivisions, stunning views, and convenient on-site gondola, it's no wonder that Shock Hill is one of the best neighborhoods in Breckenridge. From townhomes to mansions, Shock Hill has something for everyone. Choose a Shock Hill subdivision and make yourself at home today!
If you're looking for the perfect Breckenridge home, contact Breck Life Group with eXp Realty at (970) 409-4787 to get in touch with a local Breckenridge real estate agent and discover your new dream home today.