10 Best Breckenridge Outdoor Activities to Enjoy Colorado Nature
Posted by Pete Deininger on Tuesday, July 5, 2022 at 1:23 PM
By Pete Deininger / July 5, 2022
Comment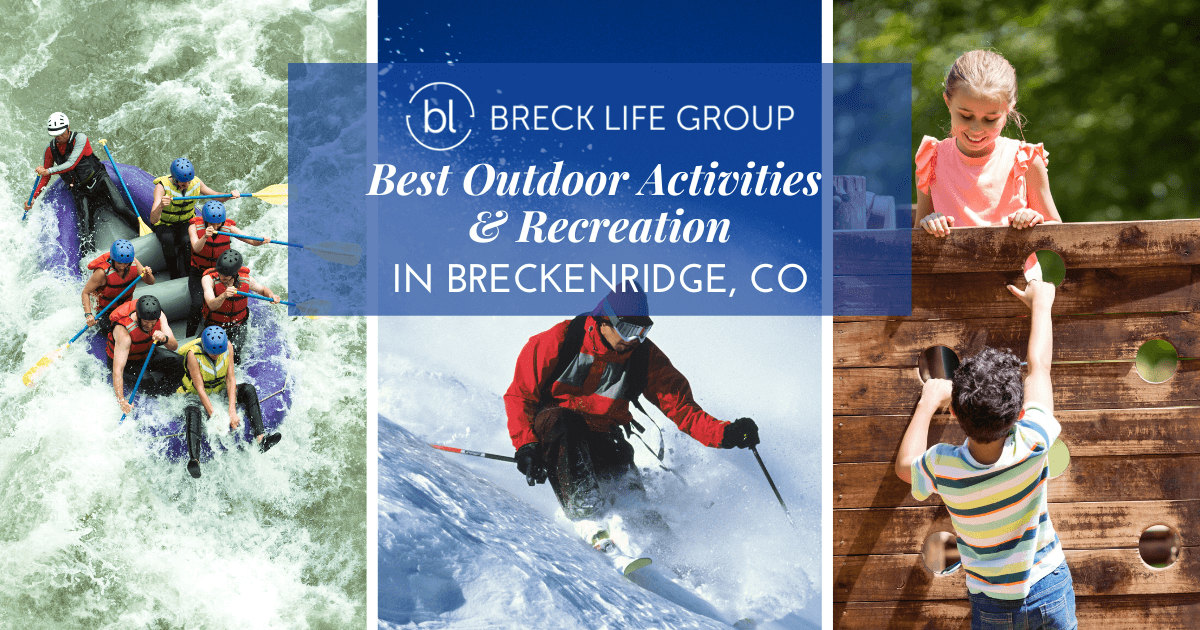 The town of Breckenridge, CO, is best known for skiing, skiing, and more skiing. However, the town is a great place to live year-round because when the snow melts off, there are still plenty of things to do in Breckenridge, especially outdoors. From fly fishing and boating to hiking or playing a round of golf, there is a little something for everyone in this small yet bustling community. For anyone interested in the ski-in/ski-out condos or just a simple vacation, keep reading for a short guide to many of the outdoor activities in Breckenridge.
Skiing in Breckenridge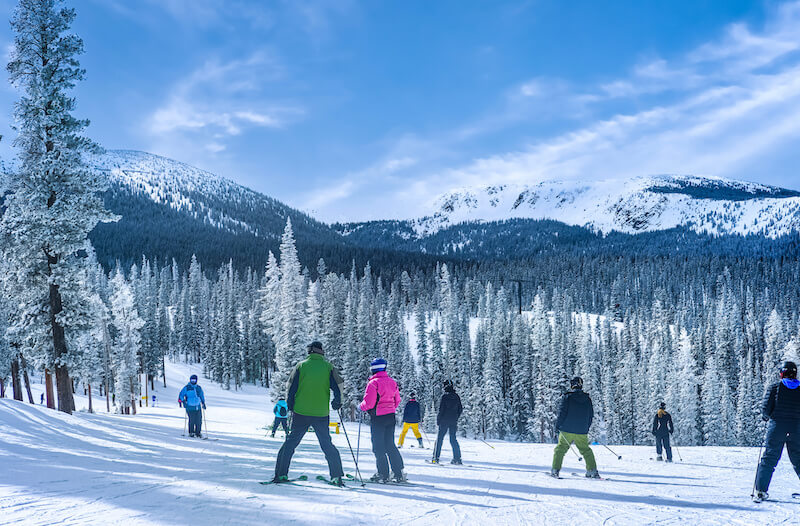 With nearly 3,000 acres of territory at the resort, Breckenridge is one of the most-visited ski areas in the world. There are five peaks of varying difficulties, four terrain parks, and nearly 200 trails to enjoy. Multiple chairlifts take off from the base of the mountain in Breckenridge.
The five peaks that can be seen from Breckenridge are Peak 10 to the far left down to Peak 6 to the right. Each base has restrooms, places to warm up, and phone charging stations. The cold can zap cell phones quickly, but there are charging stations all over the resort. There are also restaurants at each peak, except for Peak 6.
Peak 10 is recommended only for the most advanced skiers, while Peaks 9 and 8 are perfect for beginners just learning to ski or snowboard. Peaks 7 and 6 both have intermediate and expert terrain. There is ample signage at the mountain's base and around all the lifts, so it's easy for even first-timers to find their way around.
Some ski runs meet on the mountain, and those areas are speed controlled for safety. Skiers who violate the speed rules can have their lift passes revoked by staff. There are family learning areas on Peaks 8 and 9 where people can learn to ski without worrying about faster skiers.
---
Water Recreation in Breckenridge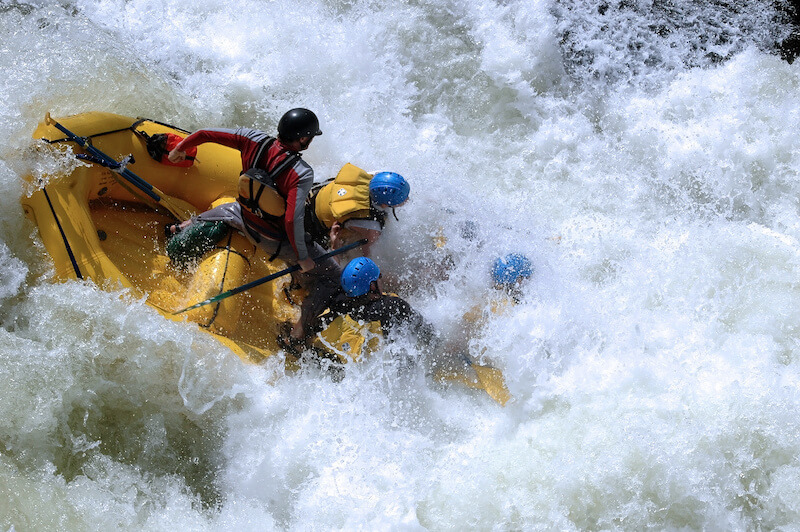 There are plenty of rivers and lakes in the Breckenridge area for people who love water activities. The town is known for its excellent fly fishing opportunities within an hour's drive. Guided fly fishing trips are the best opportunity for beginners to learn the ropes and hopefully reel in a nice rainbow, brown, or brook trout. Most anglers in the area practice catch-and-release.
Lake Dillon is located directly north of Breckenridge. It has a calm surface and is perfect for kayaking or boating, and there are kayaking tours that set out from the marina in the Town of Frisco. There are also plenty of rental companies in the area for those who don't own a watercraft.
Whitewater rafting is popular in Colorado and is a favorite activity for many Breckenridge locals. Gentle and scenic family float trips are available, or the more adventurous sorts can brave Class IV and V rapids. The Colorado River, Blue River, and Arkansas River are about an hour away from town.
There are also many stand-up paddleboarders in Breckenridge. The best spots for paddleboarding are Maggie Pond in the south part of Breckenridge, and Lake Dillon to the north. After enough exploration and training on those flat bodies of water, most people are ready to try the sport on one of the local rivers.
---
Breckenridge Hiking & Biking Trails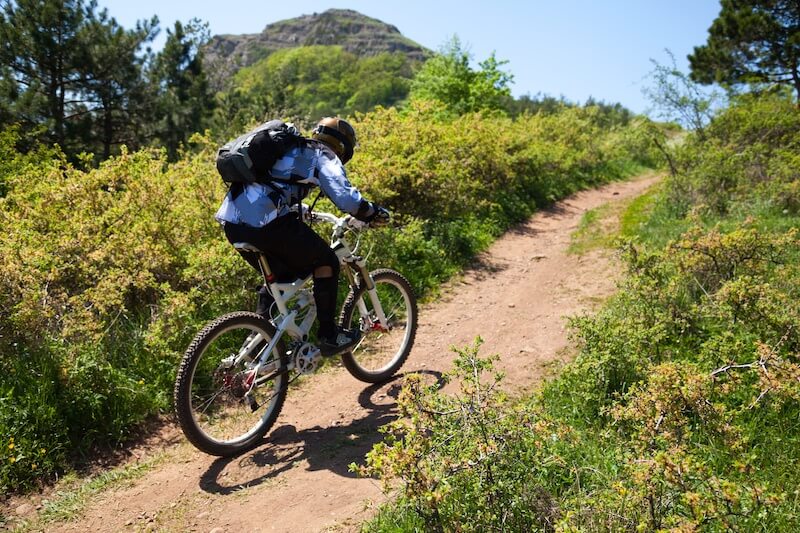 One of the best ways to take in the amazing scenery around Breckenridge is to get out on some of the many are hiking and biking trails. There are a lot of trails that start in and around town and head out into the wilderness. Summer and fall are the best times to enjoy the trail systems.
The Blue River Trail, for example, runs from the Ice Rink to the Sawmill Museum. It's an easy 2.5-mile round trip; hikers can view wildflowers in the summer months, along with wildlife and beautiful trees. Also near the Ice Rink is Illinois Creek Trail, which starts behind the Ice Rink and runs through Aspen Alley.
The Burro Trail starts at the base of Peak 9 and follows a creek for a lovely 5-mile hike. This offers a chance to see the mountain up close when it doesn't have hundreds of skiers on it! For river views, try the River Trail—it offers excellent views of the Blue River, which winds its way through Breckenridge. The trail is 1.3 miles long and runs from the town's rec center to Colorado Mountain College.
History buffs may want to try the Iowa Hill Trail, which allows for tours of some historical sites and views of some old mining equipment. Follow the signs from the Breck Terrace #1 Bus Stop to find the trailhead. This hike is a 1.5-mile loop but has some moderate elevation gains along the way.
Those are just a handful of the trails that depart from within Breckenridge, as the little town has more than 100 miles of trails in and around it. Many trails head deeper into the national forests nearby for the more adventurous and those who want to spend an overnight camping trip outdoors!
---
Breckenridge Parks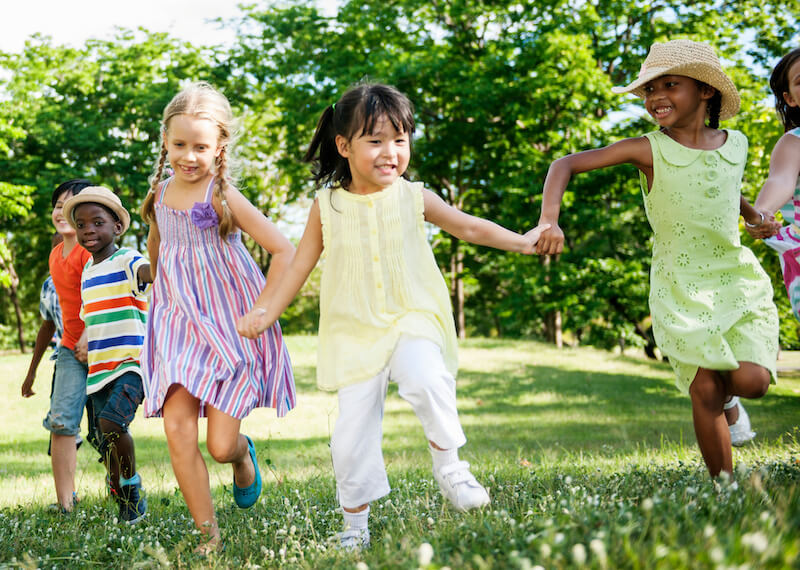 There are several pristine parks in Breckenridge where residents can enjoy some year-round fun outdoors. Here's a closer look at each of those parks and their amenities.
Breckenridge Playgrounds
Six parks make up the Breckenridge Playgrounds in town. Each has its own unique playground equipment and public restrooms. Some playgrounds have themes, like River Park and Playground's nature-inspired play area, and the High Line Railroad Park Playground features railroad-themed structures.
Carter Park & Pavilion
Carter Park is one of the town's main areas for public gatherings. It has a wintertime sledding hill, and in the summer months, it becomes a lovely outdoor gathering spot. Baseball diamonds, tennis courts, and sand volleyball courts are available for warmer months. The public restrooms are heated during the winter months.
Carter Park Dog Park
Breckenridge is a town for dog lovers, and the Dog Park at Carter Park is the place to bring the pups for some off-leash fun, exercise and socializing. There are fenced-in areas for large and small dogs. The Dog Park is free and open 24 hours a day.
Kingdom Park
Kingdom Park on Airport Road is one of the newest parks in town. There are two separate playgrounds for the kids to enjoy, picnic tables, a skateboard park and a whitewater kayak park. Visitors also have access to some large multi-use fields, and baseball fields and tennis courts are open on a seasonal basis.
---
Golf Courses in Breckenridge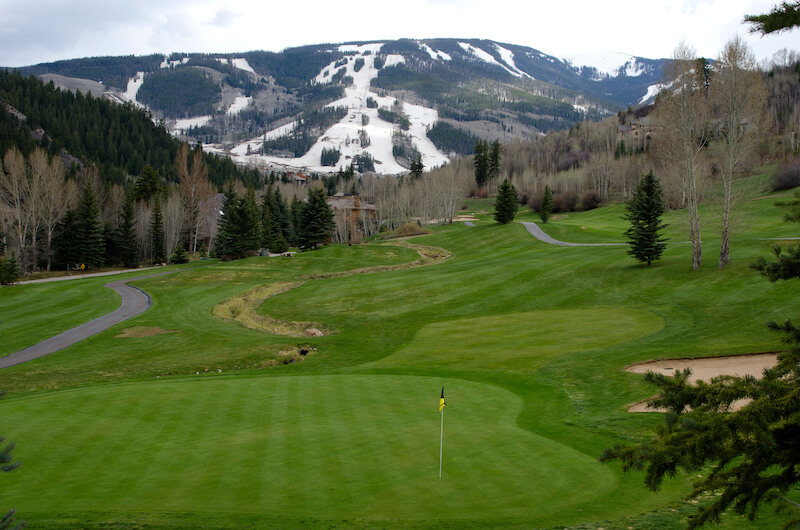 The Breckenridge Golf Club is the place to get out on the links here in Breckenridge. There are three Jack Nicklaus Signature courses to choose from, for a total of 27 holes. A tent city of miners used to be located here in the area that now comprises a beautiful, sprawling golf course with challenging holes and stunning views.
The three courses are named the Bear, the Elk, and the Beaver. Keep in mind that this is "mountain golf"—the course is at 9,300 feet in elevation. Newcomers can find themselves "huffing and puffing" on the course if they have not yet adjusted to Breckenridge's altitude. Visitors should take their time on the course, and renting a cart is recommended.
Golfers have spotted moose, bears, deer, elk, and beaver while playing this course. Every hole also offers spectacular views of the snowcapped Rocky Mountains.
The club has a practice facility with a driving range, putting and chipping areas, and sand bunker training. The Golf Club has seasoned golfers on hand for private lessons or training. Reservations and tee times are recommended because the Breckenridge Golf Club is extremely popular. Also, note that there is a restaurant and bar on-site for socializing after a round of golf.
The Breckenridge Golf Club is a public course. Greens fees start at $55 to play nine holes without a cart, and to play all 27 holes with a cart rental costs around $140. Special rates apply for Happy Hour (after 4:30 p.m.) and twilight golf.
---
Other Breckenridge Outdoor Activities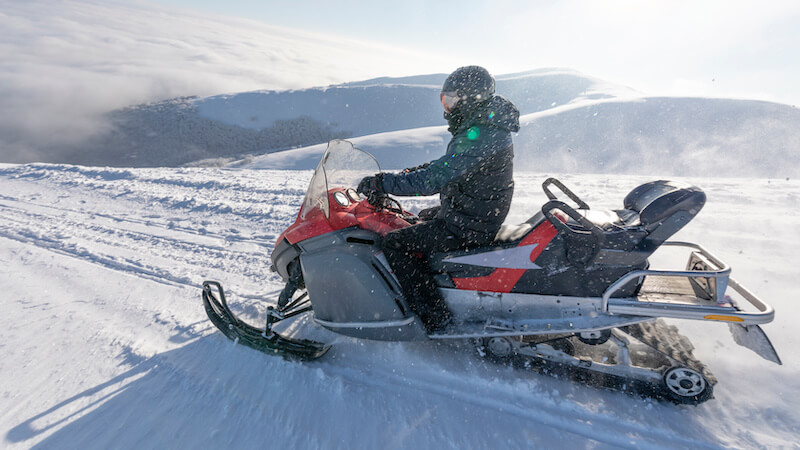 Many other activities in Breckenridge don't fit in with the categories above. Snowmobiling in the Rocky Mountains, for example, is very popular. Some of the same trails people bike and hike on during the summer months turn into snowmobile trails between early December and April.
Dogsledding is a unique activity that the whole family can enjoy. People can reserve tours that travel several miles into the backcountry with a seasoned dog sledder for a guide. The highly trained Siberian Huskies that lead the teams are well-behaved and love working with people.
Additional wintertime activities include cross-country skiing, fat-tire biking, and sledding. More than 30 miles of manicured trails run between the town's two Nordic centers. There are also hundreds of miles of ungroomed trails for the more adventurous.
Fat biking has become extremely popular in recent years. These are bikes with really "fat" winter tires for better snow traction. It's not uncommon to encounter several bikers on the same network of trails that hikers and cross-country skiers use all the time. It should be noted that bikers are expected to yield the right of way to anyone else they encounter on trails in the area. The bikes have brakes—skiers don't!
The Carter Park Sledding Hill is the best place in town for families to enjoy some sledding in the winter. The hill is packed with toboggans, saucers, and sleds, and it's a very fun environment for everyone to enjoy.
---
Get Outdoors in Beautiful Breckenridge, CO
Despite being primarily known for its skiing, Breckenridge is a gorgeous place to visit any time of year. It's one of the busiest places in Colorado, especially during the winter months, thanks to the fabulous skiing and other snow activities. With plenty of trails to hike and waters to explore, though, anyone moving to Breckenridge will enjoy year-round activities.
If you're looking for the perfect Breckenridge home, contact Breck Life Group with eXp Realty at (970) 409-4787 to get in touch with a local Breckenridge real estate agent and discover your new dream home today.