Breckenridge Celebrates Ullr Fest
Posted by Pete Deininger on Wednesday, January 13, 2016 at 2:26 PM
By Pete Deininger / January 13, 2016
Comment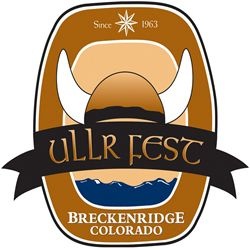 It is that time of year again...when the locals and visitors pull out their Viking hats and start doing the Ullr dance! The holiday rush is now behind us and we are looking for some more fresh powder! Today is the start of Ullr Fest, a three-day celebration to Ullr, the norse god of snow. A long time ago, the mountain hippies started a tradition of celebrating to Ullr in hopes that he would bless the Colorado high country with some fresh snow. In its 53rd year, come see what all the excitement is about. Chants of U-llr, U-ller (ooh-lur) can be heard throughout town. When you live where the air is thin, we have to get creative!
This year's Breckenridge Ullr Fest events include the crowning of the Ullr King and Queen, Breck's Got Talent, Ullympics, Ullr ShotSki, Ullr Parade, Ullr bonfire, ice skating, and so much more! The events take place starting this evening and will continue through January 16th. It is a mountain tradition that you truly do not want to miss. And if you cannot make it this year, than make plans to attend next year.
I look forward to seeing you around this week! To find out more specifics about event times, please visit GoBreck.com.