Best Jobs in Breckenridge CO: 2023 Work Opportunities & Economic Guide
Posted by Pete Deininger on Monday, November 14, 2022 at 8:35 AM
By Pete Deininger / November 14, 2022
Comment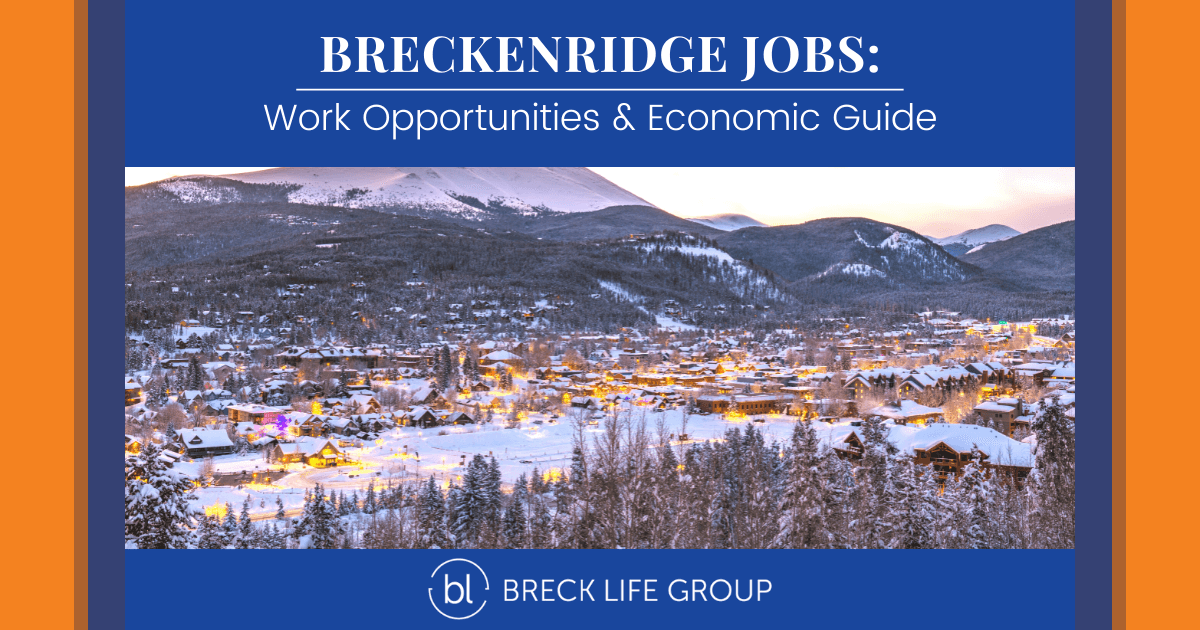 Established in 1859, Breckenridge is the seat of Summit County. With only about 5,000 people, it's a tight-knit community that attracts thousands of visitors every year to enjoy the world-famous Breckenridge Ski Resort. Only about 31,000 people reside in the entire metro area. As a vacation town, tourism and hospitality are some of the most significant contributors to the economy in Breckenridge. That said, for a small town, the local economy packs a punch.
The thriving Breckenridge real estate market creates exciting opportunities for vacation rentals, while the unique engineering demands of the local ski resorts provide expert-level construction careers. Jobs in Breckenridge can be found to accommodate numerous industries and experience levels.
Are you moving to Breckenridge soon and want to understand the job market better? To get a head start on your job hunt, keep reading to become an expert on jobs in Breckenridge, top industries, and economic facts and figures.
Table of Contents
Top Breckenridge Employers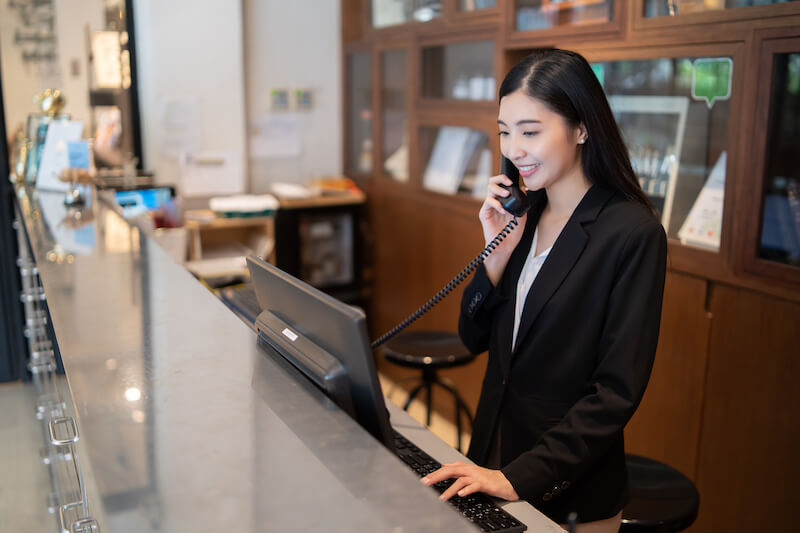 One of the first things to research a new community is the largest and most famous employers. New residents searching for jobs will likely find the most opportunities working for the key economic players or their vendors. That means matching skills with these companies is a great way to predict a potential career path within the town. At the same time, potential entrepreneurs can benefit by providing products and services that make sense, given the industrial background.
As a vacation town, many of the most noteworthy employers will cater to the influx of visitors. Beaver Run Resort & Conference Center was founded in 1983 and has just under 100 employees. With about $2.9 million annual revenues, the hotel also offers restaurants and spa positions. Founded in 1986, Peak Property Management is another company built on managing the many Breckenridge ski homes operated as short-term vacation rentals.
Topping the list of the largest employers in Breckenridge is Breckenridge Grand Vacations. More than 600 local employees manage several area vacation homes, inns, and lodges. Potential new employees may be happy to know that they were recently ranked the largest Colorado company. Those performing in or around the medical industry may want to connect with St. Anthony Breckenridge Mountain Clinic. Part of Centura Health, the facility has about 35 employees and specializes in ski-related accidents. Although much of the industries are catered towards tourism and recreation, there are also several Breckenridge tech companies thriving in the town.
Additional Large Companies in Breckenridge
Vail Resorts
Copper Mountain Resort
Summit School District RE 1
Colorado Mountain College
Araphoe Basin Ski Area
Town of Breckenridge
Breckenridge Economy Facts and Figures
Propelled in part by the enduring natural beauty of the region, Breckenridge's economy is bolstered by year-round tourism. That can be great news for people hoping to earn money on a Breckenridge vacation rental or make a living in jobs related to visitor accommodation. The town has an unemployment rate of 4.4%, lower than the national average of 6%. Job growth in the last year was 2.6%, with ten-year projections reaching as high as 48%. The US equivalent rate is estimated to be about 33.5%.
New residents will find the sales tax rate 8.9%, which is more than the US average. However, the income tax rate is the same as the national average of 4.6%. The average income of a Breckenridge resident is about $31K, which is a little more than the typical US salary of $29K. Similarly, the median household income for the community is greater than the nation at $54K vs $53K. Nearly 75% of town residents make more than $50K a year.
Another thing to consider about the economy is the Breckenridge cost of living. As a vacation town, Breckenridge does have a higher than average level of expenses. However, these costs are not uniform. Grocery costs are only about 6.6% higher than average, and miscellaneous costs are about 7.1% greater.
New residents will notice significant savings in several expense categories. Utility bills are just over 5% cheaper. Those moving from large northern communities will experience significantly lower transportation costs since these outlays are only 71% of average.
Housing expenses will be the most significant increase at 147%. The median home cost in the town is about $918K, which is more than the US median of $292K. However, those considering purchasing or building a Breckenridge new construction home will be happy to learn that home values have consistently been appreciated over the last decade. With a ten-year growth of 107.9%, it most likely means property values are a substantial investment. Since only about 8% of the population is renting, the market is overwhelmingly owned.
Breckenridge Industries
Researching the most popular industries in a community provides a powerful tool for relocation research. Summit County's economic profile indicates overwhelmingly that tourism and outdoor recreation are paramount. That is not surprising given the number of vacation rentals and ski lodges in the region. Around 65% of the county's transactions are related to tourism and recreation.
The construction and healthcare/social assistance industries each influence 5% of the local economy. Public administration is only a little larger at 6%. In fact, the lone double-digit category outside of tourism was the "others" field with 14%.
The fastest-growing industries are accommodation and food services, arts and entertainment, and construction. Retail trade and waste management/remediation round out the top five. Average salaries for accommodation and food services are about $34K, while arts and entertainment reach $28K. Construction positions can make around $60K, while retail trade workers take home $33K. The highest average salaries in the county work in the management of companies ($162K) and utilities ($105K).
Breckenridge's economic profile indicates that the median household income is about $87,321 per year. Construction occupations have the highest salaries, with average annual incomes that exceed $75,000.
Public services-related occupations dominate the midrange salaries. Around 30.7% of all workers reported they earned jobs related to accommodation and food services. Retail trade and arts/entertainment each claimed about 10% of the population.
Top Industries in Breckenridge
Accommodation & Food Services
Arts, Entertainment, & Recreation
Retail Trade
Health Care & Social Assistance
Administrative & Support & Waste Management Services
Real Estate & Rental & Leasing
Transportation & Warehousing
Come for the Slopes, Stay for the Economic Opportunity
The economic picture is only part of the research. There are many other factors to consider before deciding to relocate. However, the low unemployment, high salaries, and growing population make it clear: Breckenridge is a place of great opportunities.
If you're looking for the perfect Breckenridge home, contact Breck Life Group with eXp Realty at (970) 409-4787 to get in touch with a local Breckenridge real estate agent and discover your new dream home today.