Breckenridge Residential Market Outlook
Posted by Pete Deininger on Tuesday, December 17, 2013 at 5:47 PM
By Pete Deininger / December 17, 2013
Comment
The Breckenridge real estate market has seen a stellar year so far. Through November month end, the residential market is outperforming last year by 21%. This is an improvement from prior years. In 2013, the Breckenridge market has already surpassed the year-end total for 2012. Great signs that the real estate is continuing to make a comeback.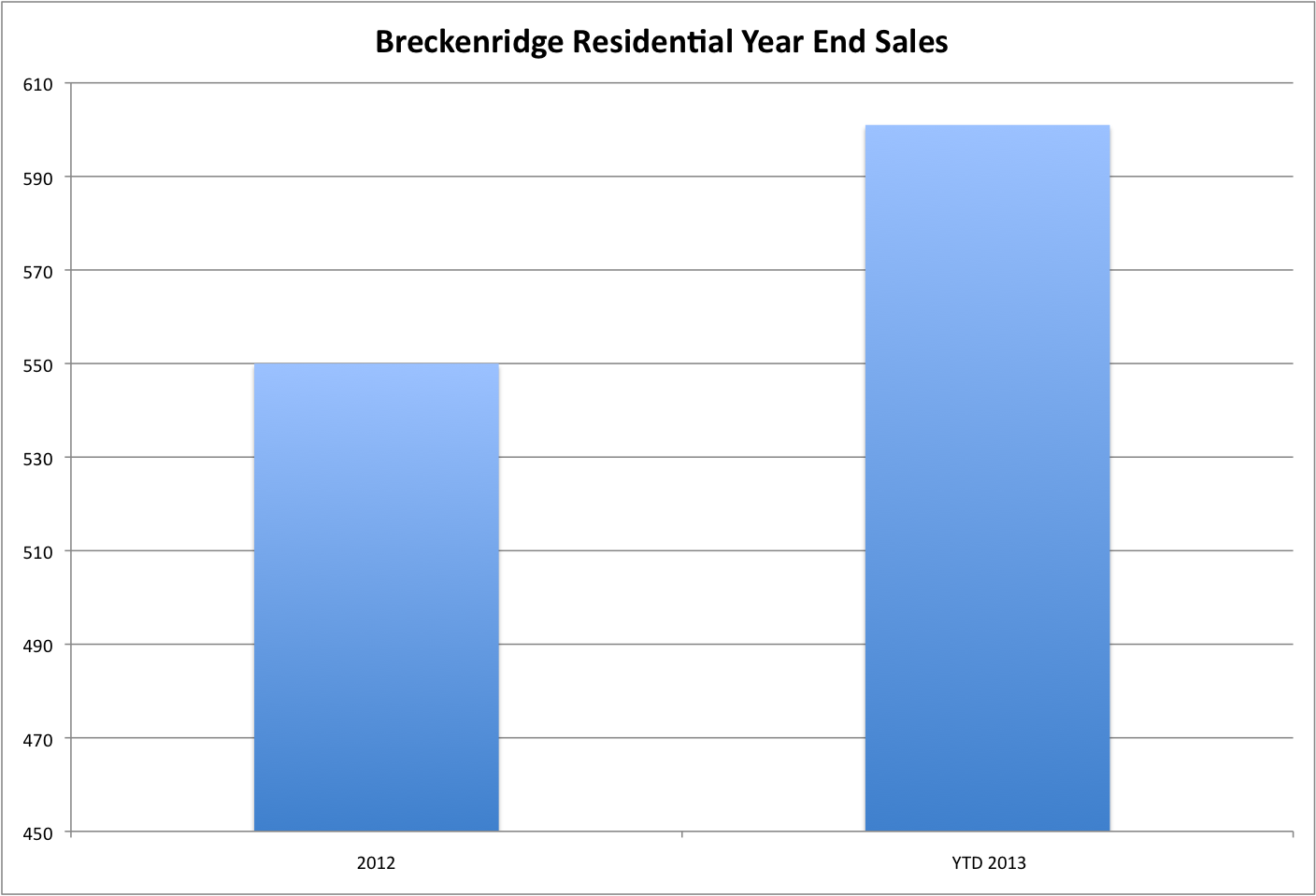 Breckenridge single family homes sales have also outperformed the 2012 sales. In 2012, there were at total of 241 single family homes sold. At the end of November 2013, there were 243 Breckenridge single family homes sold. Single family homes are on track to outperform last year! The average sales price of single family homes has taken a hit since last year. If you are in the market to purchase a home, the sales prices have declined over 10% since 2012. Last year, on average, it would have cost you $877,692 to purchase a single family home in Breckenridge. This year, the average sales price has dropped to $786,934. This is a great time to find a property at a reasonable price.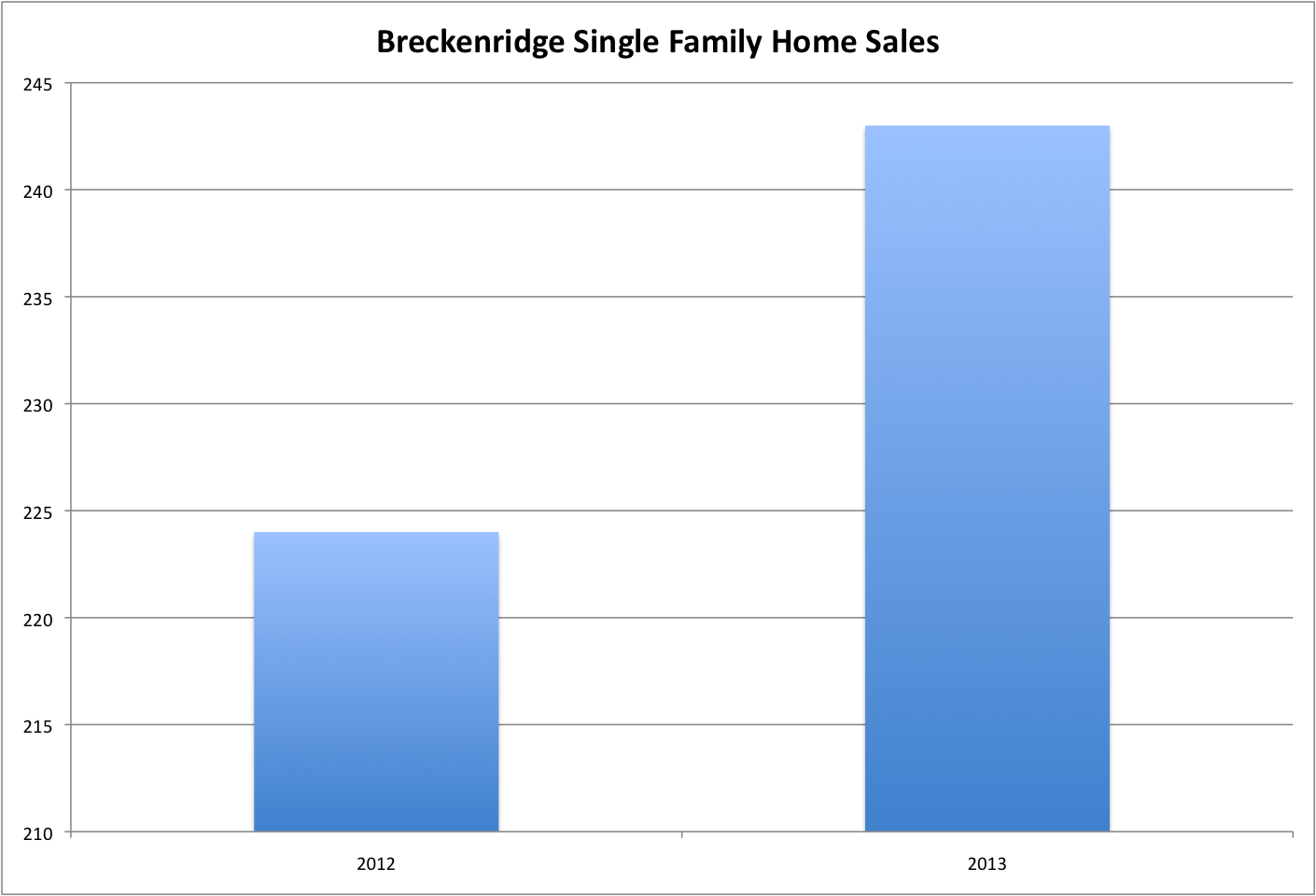 The Breckenridge condo market has seen a tremendous year. With the numbers calculated at the end of November, the Breckenridge condo market is ahead 42%! The condo market has also seen an appreciation in sales price by almost 4%. The average sales price for a condo in Breckenridge in 2012 was $405,535. This year, the average sales price has increased to $421,171. With number of sales increasing, along with inventory continuing to decline, the sales price will continue to rise!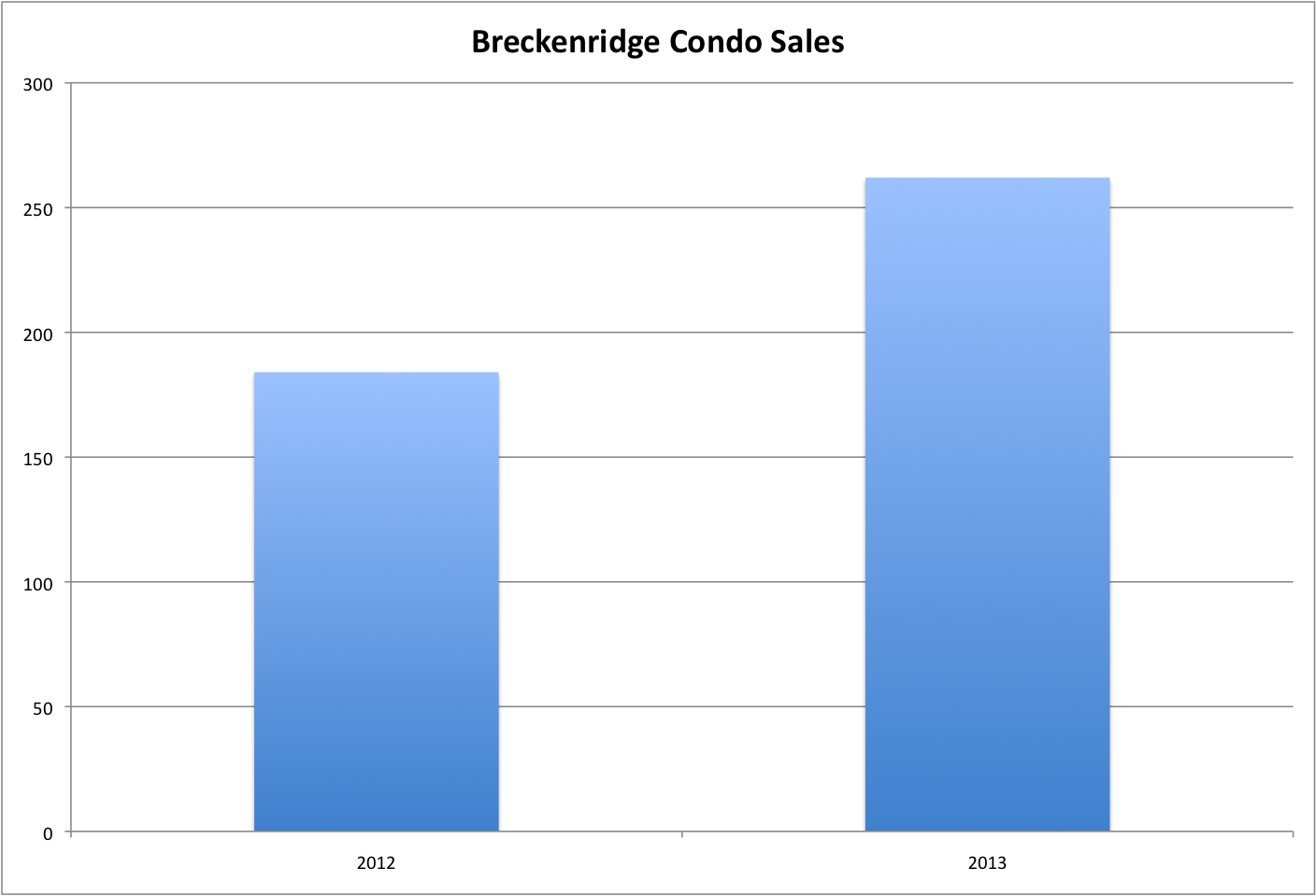 So whether you are in the market to purchase a Breckenridge single family home or a Breckenridge condo, it is a great place to spend the holidays and create ski memories. You can search all Breckenridge real estate for sale at my website. For frequent updates on the Breckenridge real estate market, follow me on Twitter.