Back to School in Breckenridge: Summit County Schools Guide
Posted by Pete Deininger on Tuesday, March 29, 2022 at 6:35 AM
By Pete Deininger / March 29, 2022
Comment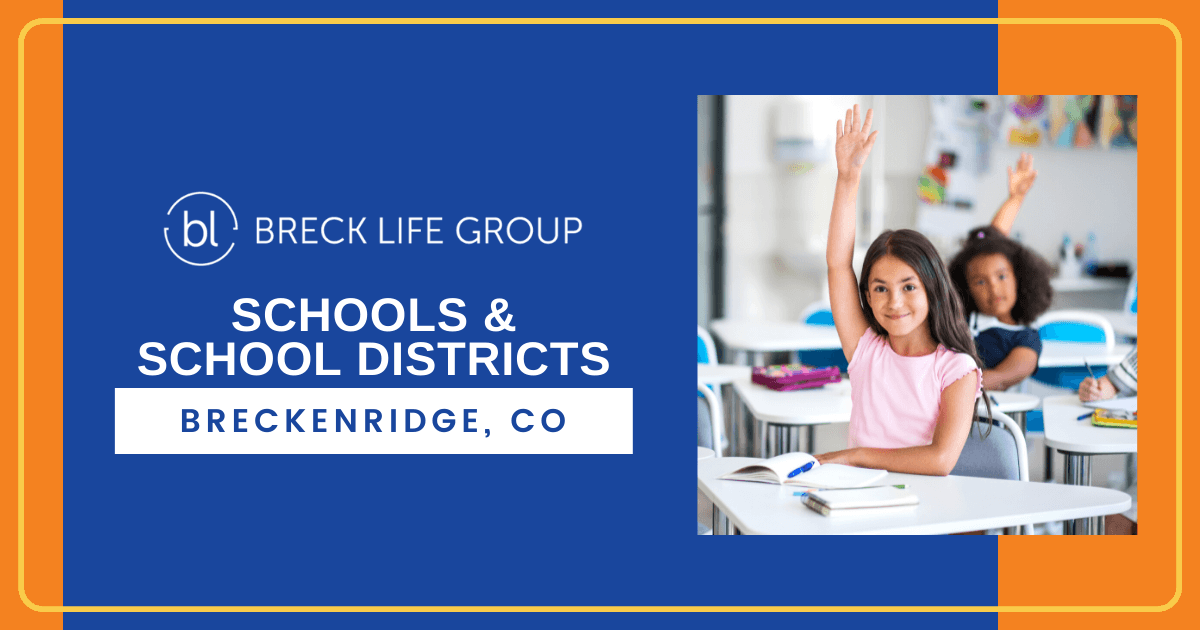 Sitting at the base of the Ten Mile Range, the town of Breckenridge has long been known for its status as one of Colorado's premier ski resort towns. With just over 5,000 full-time residents, Breckenridge is a small town with many amenities, including world-class skiing, restaurants, shops, and other amenities. And with the advent of remote work, more and more people are moving to Breckenridge full-time, or they are at least considering it.
Deciding where to relocate is a major decision for prospective residents, with many factors to consider. Along with employment opportunities, one of the most important deciding factors is educational opportunities. Fortunately for residents, there are plenty of schools and educational opportunities for students of all ages in this tight-knit mountain community. From early childhood to post-secondary education and everything in between, Breckenridge has nearly every type of school imaginable. Learn more about Breckenridge's area schools and educational institutions.
Public School Districts Serving Breckenridge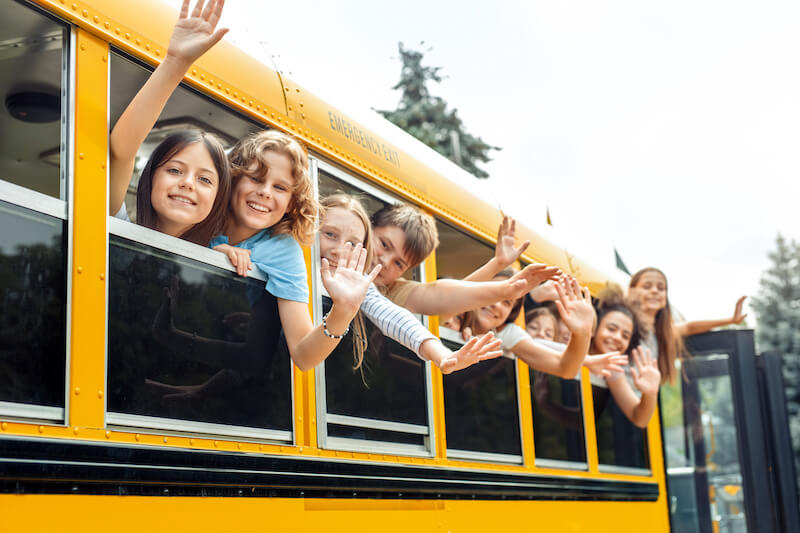 For many families with kids, one of the most important decisions they will make is the type of education they will pursue. Fortunately, Breckenridge heavily prioritizes education, giving students plenty of options for preschool, as well as
primary and secondary education. When deciding on where to pursue their education, one of the most important factors students and parents need to consider is the type of education: public or private education. In many cases, families decide to pursue public educational opportunities.
Students living in Breckenridge are part of Summit School District No. 1. Serving over 3,500 local students in K–12, Summit School District No. 1 is a smaller school district that also serves the nearby communities of Dillion, Frisco, and Silverthorne. Summit School District No. 1 has six elementary schools and three secondary schools. For older students, their main choices are Summit Middle School (grades 6–8), Summit High School (grades 9–12), and Snowy Peaks Jr./Sr. High School (grades 6–12).
Breckenridge students have the option of attending any of these schools. Summit Middle School and Snowy Peaks Jr./Sr. High Schools are both located in the nearby town of Frisco, while Summit High School is located in Breckenridge. Summit Middle School's mascot is the tiger, and the school demonstrates Tiger PRIDE: Positive Attitude, Respect, Include Others, Dedication to Excellence. Summit High School is a large high school that offers many athletic and extracurricular programs. Snowy Peaks Jr./Sr. High School, while smaller, has its signature International Baccalaureate program for students.
Breckenridge Private Schools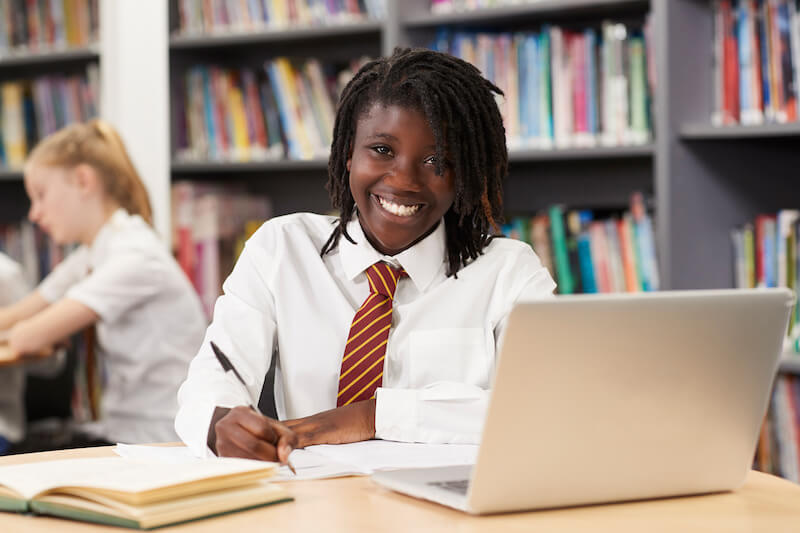 In addition to the area's public schools, Breckenridge hosts several private schools for students who wish to pursue alternative educational options of both secular and non-secular varieties. Some of the most popular private education options for younger students are Montessori schools, an educational system based on self-directed activity, independent learning, and collaborative play. This educational model has become more popular in recent years, and one of the area's biggest Montessori schools is Breckenridge Montessori. Primarily serving preschoolers, Breckenridge Montessori is a private educational system that caters to children ages 2-5. In addition to Montessori schools, the area also has around ten other private preschools that cater to young children's educational needs.
Beyond preschool, Breckenridge also has private school options for primary and secondary education. One of the area's most well-known private schools is The Peak School, a private school that services Breckenridge and the surrounding communities in Summit County. The Peak School educates students in grades 6-12 and offers college preparatory classes for older students. A short distance from Breckenridge in Vail is Vail Mountain School, the only independent private school serving Eagle County and Summit County. Vail Mountain School educates K-12 students. For students looking for a more religious-based education, there is the Immanuel Discipleship School, located in Frisco.
For parents and students weighing their educational options, there are many factors to consider, including location, class size, tuition costs, accessibility, and more. Fortunately, Breckenridge has many private and public education options for students to choose from.
Colleges & Universities Near Breckenridge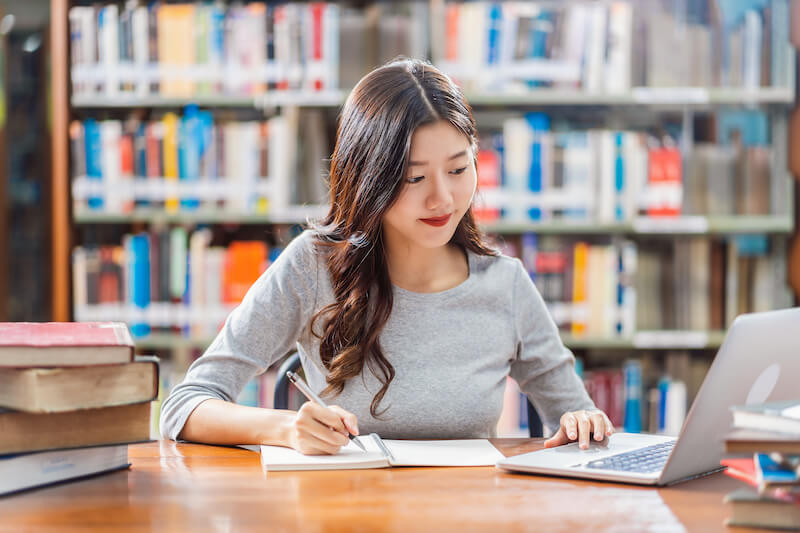 Going beyond primary and secondary school, many students in the area wish to pursue post-secondary education. Whether students grew up in the Breckenridge area and want to remain close to home or prospective students wish to move to the area to be part of this mountain community, many students are searching for colleges and universities in Breckenridge. Fortunately, there are numerous post-secondary schools in Breckenridge, or just a short distance away.
One of the closest colleges in Breckenridge is Colorado Mountain College, an accredited public university that offers high-value certificates, associate's degrees, bachelor's & transfer credits. Colorado Mountain College is a two-year community college with 11 campuses across Colorado, including Breckenridge and nearby Dillon. Colorado Mountain College is an excellent option for students looking for a two-year program or wanting to transfer to a four-year program while saving money. Colorado Mountain College offers certifications and associate's degrees in several fields. Some of Colorado Mountain College's most popular programs are Accounting, Culinary Arts, Law Enforcement, Digital Media, Education, EMT, and more.
For students searching for a four-year program, one of the state's most popular universities is the University of Colorado. While there isn't a campus located in Breckenridge, the University of Colorado's Denver campus is just a short distance from Breckenridge. The University of Colorado is an accredited, public four-year university with many different programs in many fields, including undergraduate programs, graduate programs, certifications, and more.
Education in Breckenridge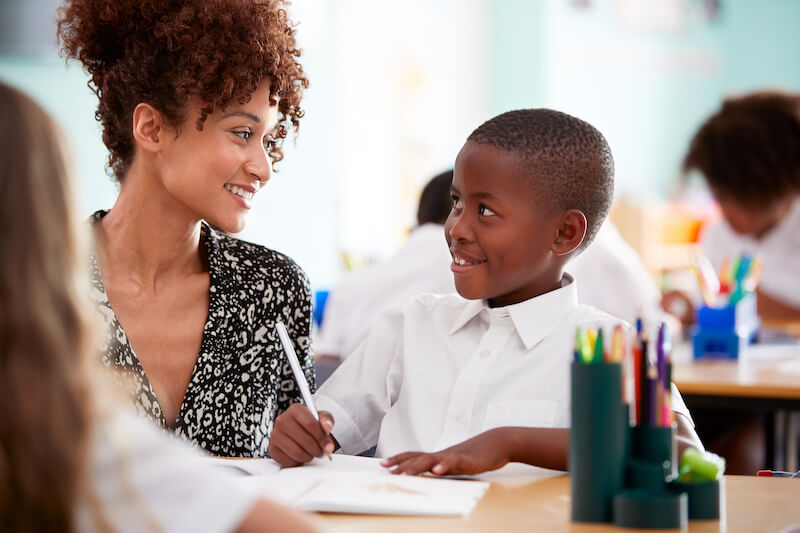 For students and parents alike, education is an incredibly important determining factor for whether or not they would choose to relocate to another area, and Breckenridge, Colorado, is no exception. Yet, with so many schools for students to choose from, Breckenridge proves it's more than just a beautiful, tight-knit resort town in the Rocky Mountains. In addition to their five-star ski resorts, numerous hiking trails, and historic downtown area, Breckenridge has many amenities that make it a wonderful place to live, including schools. From preschool to graduate school, this community gives students ample opportunities to pursue an education right for them.
For those considering moving to this stunning mountain town, one of the most important things to do is carefully research each facility to determine if each institution will suit their needs. For many, Breckenridge offers endless educational opportunities.
If you're looking for the perfect Breckenridge home, contact Breck Life Group with eXp Realty at (970) 409-4787 to get in touch with a local Breckenridge real estate agent and discover your new dream home today.