Breckenridge Summer Kicks Off this Weekend
Posted by Pete Deininger on Wednesday, June 17, 2015 at 10:20 AM
By Pete Deininger / June 17, 2015
Comment
Breckenridge is the place to be this weekend. Kick off the summer, and escape the hot Front Range temperatures, with a trip to our quaint mountain town for the annual Breckenridge Town Party and Kingdom Days. Friday, June 19th, marks the 20th Annual Breckenridge Town Party. The town hosts the annual party to say thank you to the locals for a great winter season. Grab a camp chair, pack a picnic (or purchase food/drinks) and join us on the lawn of the Riverwalk Center from 4:30-9:30 p.m. for a true mountain evening. It is a great setting to get caught up with friends, while enjoying the free concert.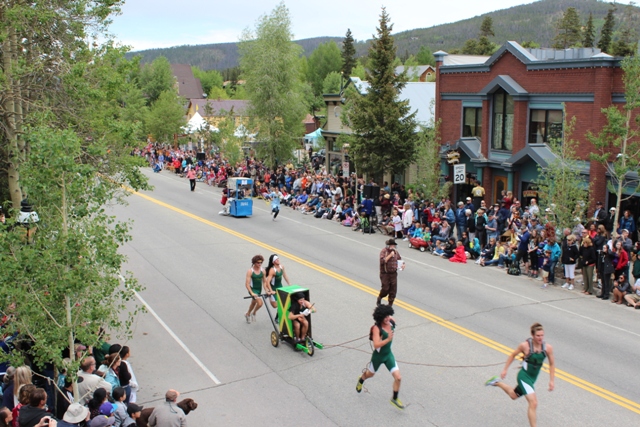 Stick around for the entire weekend because the Breckenridge Town Party is just the start. Kingdom Days will be taking place June 20-21st. Its a time when you can look back and appreciate the old mining days that made Breckenridge the famous ski town that it is today. Gold was not the only thing found in Ten Mile Range! The big hit of the weekend will be the Outhouse Races, on Ridge Street. Taking place on Sunday at 2 p.m., it is a fun and quirky way to celebrate Dad. Come by and cheer on teams that have mastered building portable outhouses on wheels. The homemade commodes will race for the finish line in hopes of winning cash prizes and top honors with the Gold Throne, the Silver Moon or the Bronze Bucket awards. It will definitely provide some good laughs!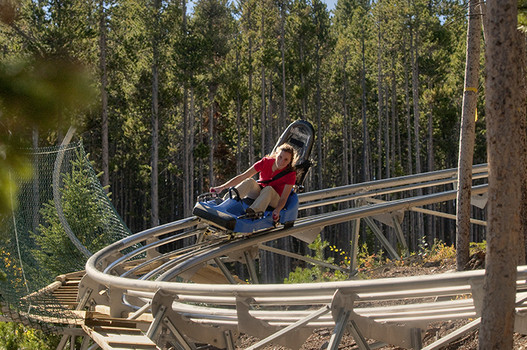 The Breckenridge Fun Park and the gondola will also start operating this coming weekend. Enjoy free trips on the gondola to the Base of Peak 8, where you will find loads of fun! Take a spine on the Gold Runner rollercoaster, come sailing down the mountain on the Alpine Superslide, fly high on the TenMile Flyer Zipline and so much more.
So start your summer right with a trip to Breckenridge! I hope to see you at the Breckenridge Town Party and Kingdom Days.