Breckenridge vs. Aspen CO: 5 Things to Know BEFORE Moving
Posted by Pete Deininger on Monday, September 11, 2023 at 12:02:41 PM
By Pete Deininger / September 11, 2023
Comment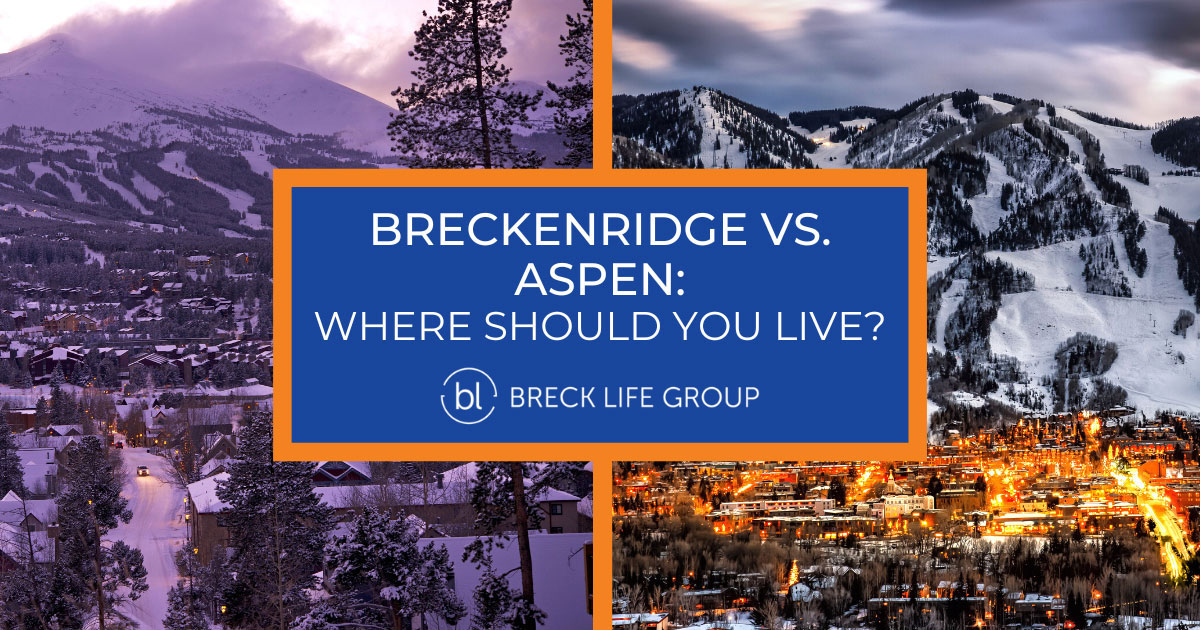 Nestled amidst Colorado's iconic Rocky Mountains, Aspen and the town of Breckenridge have long been considered two of the state's premier destinations for both skiing and luxury living. With their majestic landscapes, world-renowned ski slopes, and wonderful mountain communities, they beckon outdoor enthusiasts and luxury seekers alike. But, despite their similarities, each boasts unique characteristics that set them apart. This article delves deep into both, comparing them from multiple perspectives and helping discerning investors considering buying a vacation home in Colorado determine which locale most appeals to their distinct needs.
Location of Breckenridge vs. Aspen
Comparing the locations of Breckenridge and Aspen, Colorado, can be difficult. Homebuyers moving to Breckenridge will be just 90 miles from Denver, making for an easy drive or flight to Colorado's premier ski town.
On the other hand, Aspen is tucked away in the mountains of Central Colorado and requires a longer drive—approximately three to four hours from Denver—or a short flight to get there.
Breckenridge Location
You're only 80 miles from downtown Denver when you stay in Breckenridge, making it a conveniently close getaway. Two airports make getting to Breckenridge easy: Denver International Airport (DIA) and Eagle/Vail Regional Airport.
DIA is 95 miles away, while the latter is 60 miles west of I-70. Once you arrive, navigating the area is stress-free since the roads are modern and well-maintained by state and local transportation services. Plus, their snow removal methods ensure safe travels even during snowy conditions.
Whether you're driving or relying on Breckenridge's public transportation, getting around Breckenridge will be trouble-free.
Aspen Location
Moving on from Breckenridge, let's take a look at Aspen. Just a 10-minute drive from downtown Aspen, the Aspen-Pitkin County Airport (ASE) provides access to one of the most convenient ski destinations.
Direct flights to Aspen are available through major airlines like United, Delta, and American Airlines, but flights are, of course, much more limited than those to Denver. On average, eight flights arrive from Denver daily during the winter season. Moreover, the drive from Denver to Aspen is truly scenic, though it takes about four hours under clear weather conditions.
Breckenridge vs. Aspen Skiing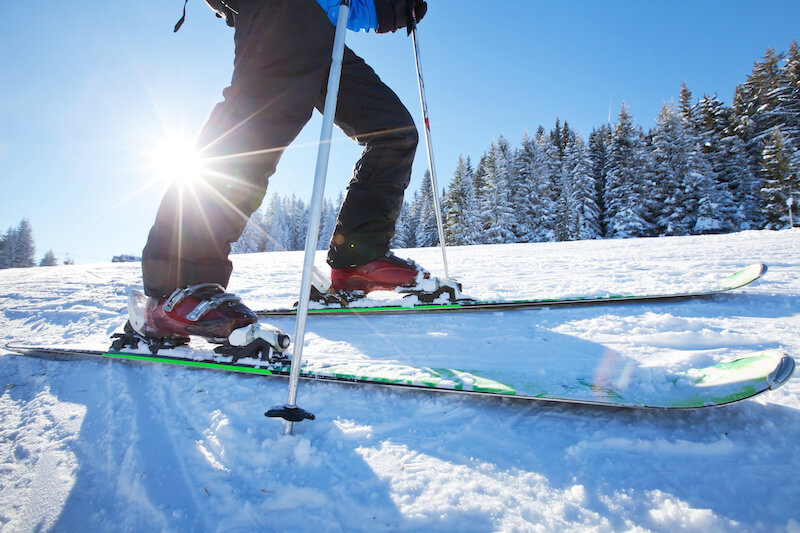 You may be wondering about the differences between skiing at Breckenridge Ski Resort and skiing in Aspen. Both locations are great for a winter vacation, but each has a unique style and amenities.
Breckenridge Ski Resort
Breckenridge Ski Resort offers an unforgettable skiing and riding experience with its five peaks, 187 trails, four terrain parks, and the tallest chairlift in North America.
What makes Breckenridge stand out is its distinct character, nestled amongst some of the highest peaks in the Rockies with stunning scenery. Not to mention the friendly locals, who will make you feel right at home, no matter your age or skill level. Plus, the resort caters to everyone's needs with a diverse range of offerings.
Aspen Skiing
For those looking for an unforgettable skiing experience, Aspen offers a network of 238 runs across 2,185 acres of skiable terrain. With the addition of Aspen Snowmass just a short drive away, you'll have access to over 5,300 acres and 332 runs.
Whether you're an experienced skier or just beginning your journey down the slopes, there's something for everyone in this winter wonderland.
Enjoy world-class dining and entertainment while taking in breathtaking mountain views—it's no surprise that Aspen is one of the premier ski destinations in North America.
Breckenridge vs. Aspen Real Estate Market
When it comes to real estate markets, Breckenridge and Aspen have seen a steady increase in popularity over the years. The number of luxury homes in Breckenridge is ever-growing, while Aspen's real estate market boasts some of the most exclusive properties in Colorado. Both cities offer potential buyers plenty of options for finding a home that meets their budget and lifestyle needs.
Breckenridge Real Estate Market
If you're looking for an exclusive mountain getaway, Breckenridge's real estate market has plenty to offer. Homes in Breckenridge list for more than $2.5 million on average, so the opportunities for luxury living are abundant. Condos for sale in Breckenridge, however, have a median listing price in the $800s, so there are also more accessible options.
Short-term rentals are tightly regulated, ensuring homes remain available despite high demand. Skiing and snowboarding enthusiasts flock to Breckenridge each year, making it a great investment in more ways than one.
Whether you're looking for a vacation home in the form of one of Breckenridge's ski condos or a permanent residence, the real estate market here won't disappoint.
Aspen Real Estate Market
You'll find luxurious living in the Aspen real estate market, with a median listing price of over $3 million for homes. Real estate regulations promote housing availability, as is typical in most ski towns.
The in-demand nature of this market means that prices remain high, and there is limited availability, making it an attractive spot for short-term rentals. Aspen's rules and regulations help ensure that rental opportunities remain available for locals and visitors alike.
With its stunning mountain views and world-class amenities, it's easy to see why people flock to this desirable destination.
Things to Do in Breckenridge vs. Aspen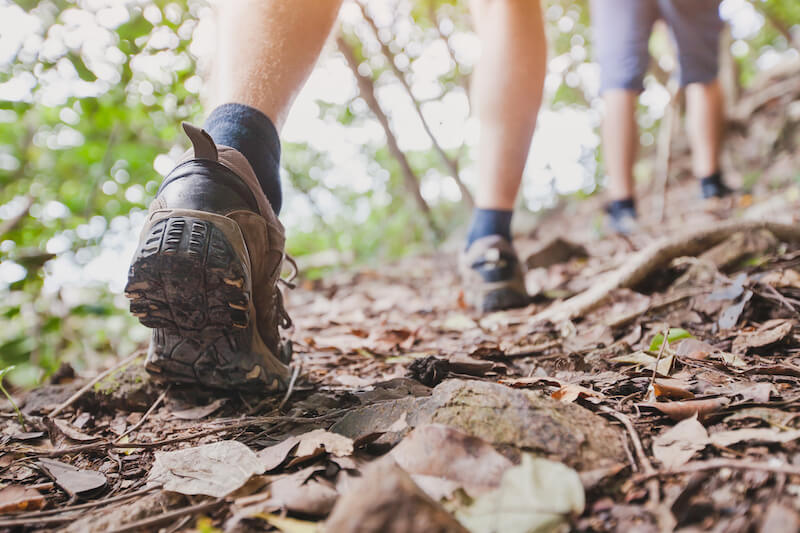 When it comes to things to do, Breckenridge and Aspen have something for everyone.
In Breckenridge, you can enjoy skiing, snowshoeing, and ice skating in the winter or take advantage of hiking trails, mountain biking, and white-water rafting during the summer months. Meanwhile, Aspen offers plenty of outdoor activities such as fly fishing, camping, and backpacking, and cultural attractions like art galleries and museums.
Things to Do in Breckenridge
From touring the historic Main Street to visiting museums, Breckenridge offers an array of activities for everyone.
Explore the town's rich history with a walk along Main Street and take in the charming boutiques and eateries that line the streets. Catch stunning views of majestic peaks while you hike or bike on breathtaking trails. Tour old gold mines from the 19th-century mining boom and visit museums to learn about Breckenridge's unique past. Come winter, there are abundant winter events and festivities in Breckenridge.
Enjoy cozy lodges reminiscent of cabins, offering a true mountain getaway experience. And don't forget about some of the finest skiing experiences available in North America. Whether you're looking for adventure or relaxation, with the bounty of things to do in Breckenridge, there's always something special for you.
Things to Do in Aspen
Embark on an unforgettable journey through Aspen and experience breathtaking views, local produce, outdoor adventures, and more.
Maroon Bells offers awe-inspiring sights, while the Aspen Farmers Market brings vibrant flavors to explore. Go hiking or take a ride on the Silver Queen Gondola for panoramic vistas. Don't miss free Snowmass concerts every Thursday night, and keep an eye out for celebrities strolling the streets.
Enjoy floating or paddleboarding on the Roaring Fork River, immerse yourself in Lost Forest Adventure Park, or explore Independence Pass by bike or paraglide above it all. When night falls, dance up a storm in town venues before enjoying the Snowmass Rodeo or horseback riding.
Adventure Awaits in Breckenridge & Aspen
At the end of the day, it's up to you which town is best for your needs. Breckenridge and Aspen both offer stunning views, great skiing, and plenty of activities for all ages. Breckenridge's best neighborhoods may be your best bet if you're looking for a more laid-back mountain town experience. The data shows that real estate prices in Breckenridge are considerably lower than those in Aspen. Plus, you get the convenience of being close to Denver International Airport and other major cities. So, why not give Breckenridge a try and see what this charming mountain town has to offer? After all, life's an adventure—so make sure to take it.
If you're looking for the perfect Breckenridge home, contact Breck Life Group with eXp Realty at (970) 409-4787 to get in touch with a local Breckenridge real estate agent and discover your new dream home today.