Should You Buy or Rent a Condo? How to Choose What's Right for You
Posted by Pete Deininger on Monday, May 1, 2023 at 10:00 AM
By Pete Deininger / May 1, 2023
Comment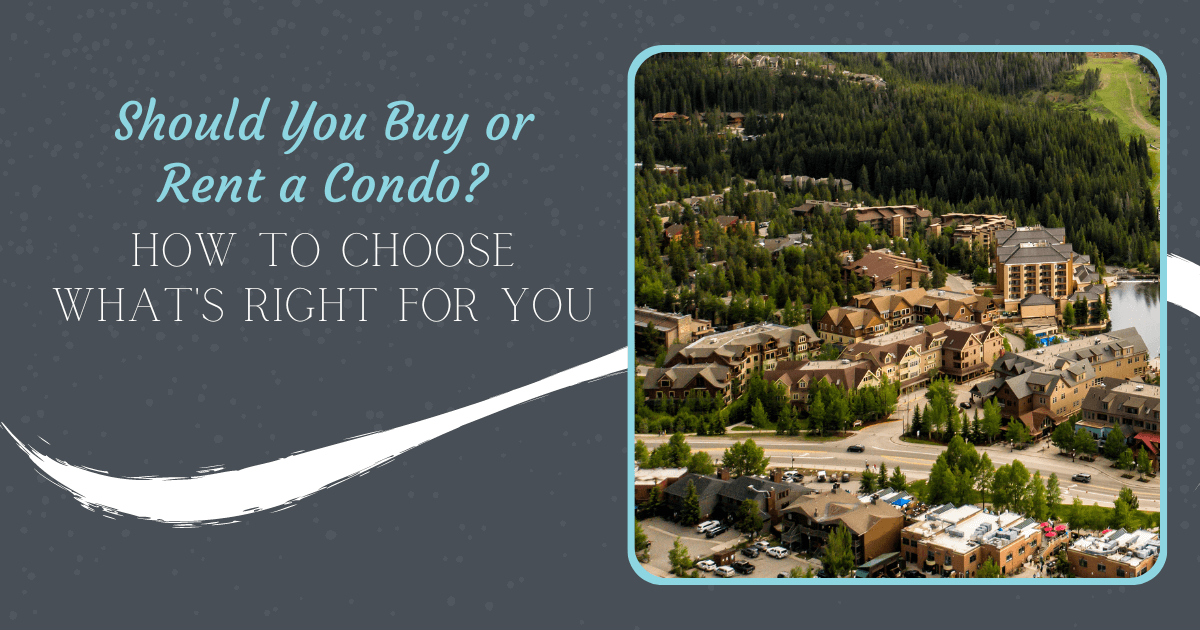 There are many perks that come along with living in a condo, but is it more financially savvy to buy or rent one of these homes? In general, both are great options, but everyone has a different situation. Some individuals may be looking for a starter home as a first-time buyer or a second home to use on vacation. Others may want the flexibility of being able to leave at the end of a lease or may be planning to move in a few years. That being said, read on and we'll discuss a few aspects of what one should consider before deciding to rent or buy a condo.
Consider Rental Costs vs. Mortgage Payments
When it comes to monthly expenses, buyers and renters generally face similar costs for the mortgage and the rental payment. There are several online calculators that can help determine how long until the mortgage vs. rent in a given area reaches a "break-even" point. However, owners might have some additional costs that renters can bypass, such as property taxes, condo association fees, and interior maintenance for major systems and appliances.
Those who buy a condo will have a solid investment whether they live there full-time, use it as a vacation property, or choose to rent it out as a short or long-term rental. Buyers with good credit and solid down payments can qualify for lower interest rates, which can equate to extra funds that cover many expenses overall. Other perks for buyers is that they have options to:
Build equity with each loan payment that they can later borrow against or recoup when they sell
Deduct mortgage interest from federal taxes
Have consistent monthly mortgage payments vs. possible future rent hikes
Enjoy greater freedom when making decisions about the unit, such as designing to maximize condo space
Renting a condo is a great option for anyone looking for a short-term home. Condo rentals are popular because occupants can bypass expenses associated with major repairs and HOA fees and still enjoy the amenities of the community. In general, the landlord who owns the unit takes care of these tasks and covers many costs, so renters know exactly how much they will pay monthly without any surprise expenses.
Consider Mortgage Interest Rates
When deciding between buying a condo or renting, it's crucial to factor in the current mortgage interest rates. When interest rates are high, it can make buying a condo less affordable than renting for some people.
Higher interest rates mean higher monthly mortgage payments, which can increase the overall cost of buying a condo. For example, a difference of just a few percentage points in interest rates can translate to thousands of dollars in extra interest over the life of a mortgage.
Furthermore, higher interest rates can limit your borrowing power and make it more challenging to qualify for a mortgage. Lenders typically require a lower debt-to-income ratio when interest rates are high, which means you may need a higher income or a larger down payment to secure a mortgage.
However, it's worth noting that interest rates are subject to change and can decrease in the future. If you're planning to buy a condo for the long term, it may be worth considering whether you think interest rates are likely to decline in the future.
Maintenance Responsibilities As an Owner vs. As a Renter
As mentioned, being a renter means avoiding many costs that are associated with homeownership. One of these costs is property taxes, which typically increase annually, but a big perk is that the COA or landlord handles the majority of any major repairs and a good portion of the exterior maintenance responsibilities.
Condo owner maintenance responsibilities tend to be less because they contribute funds to the COA or the property management company; HOA fees generally range between $200 and $500 per month. This money is utilized towards allowing the association to keep up the property's exteriors and maintain common and shared elements within the condo community.
In certain hot spots for vacation rentals, the association may also provide clean-up after guests check out and before new guests arrive. In these situations, the COA fees are likely to be higher than the costs of long-term rental options. This is most frequently seen in condo-hotels.
Renters are generally only tasked with dealing with minor upkeep and small repairs to their unit. Sometimes, expenses related to the unit can be deducted from the monthly rent, depending on the arrangement between the owner/landlord and the tenant. Some communities or owners may cover all or part of certain utility costs such as water, gas, trash, and internet.
Owners Can Build Equity in Their Condo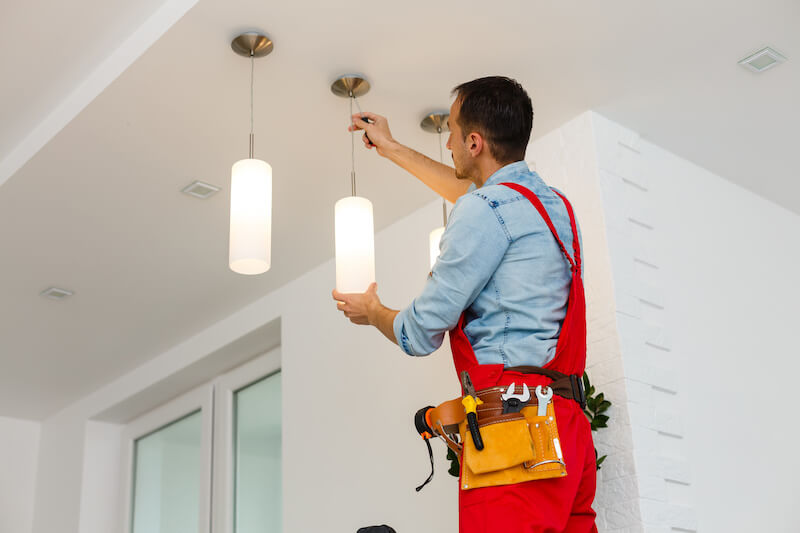 Renters will solely be contributing towards the owner's mortgage payments or their overall profit and will not have the chance to build any equity. Owners will be building equity with every payment they make to the bank, as these payments go towards paying off the loan that boosts their portion of ownership.
Owners can upgrade the property with high ROI home improvements to increase the value of the condo, which further contributes to establishing greater home value that in turn equates to greater equity returns overall. They can even borrow against their current equity to make these improvements. Later, should they choose to sell, they have less or even none of the mortgage to pay off, meaning more of the home sale's proceeds turns to profit they can put toward their next home.
Renters who leave the property will have no investment to reap returns on, but can take advantage of having a solid rental history for future homes or build their credit for a future home purchase by making timely payments to their landlord.
Condos Can Turn Into Investment Properties
Condos that aren't intended to be used as a primary residence gives owners the chance to make passive income when not using the property themselves by renting it out. Even buyers who plan to live in the home full-time for a certain period can later keep the property as an investment to rent short- or long-term.
Long-term rentals are typically lease agreements that last a month or longer, while short-term rentals are most often geared towards month-to-month tenancies or as vacation rentals. Yet, most owners wonder whether a long or short-term rental is the best choice when it comes down to bottom line profits and time spent dealing with tenants.
Long rental terms allow owners to have a source of dependable passive income on a routine basis. Short-term rentals can be slow during certain times of the year unless they are located in a popular vacation destination. During peak seasons, vacation rentals can be highly profitable depending on the rates set by owners.
However, short-term rentals are often managed by a property management company and are a perfect solution for investors wanting to bypass being full-time landlords and let the COA handle advertising, upkeep, and maintenance for additional fees.
Considering Buying or Renting a Condo?
In today's real estate market, a condo can be a great investment for individuals seeking a forever home, a home away from home, or a boost to their investment portfolio with additional property. Be sure to go into either situation aware of the specific rules and regulations of the community to make sure it's a good fit for the budget and your preferred lifestyle.