6 Things to Evaluate Before Buying a New Construction Home
Posted by Pete Deininger on Monday, January 24, 2022 at 7:17 AM
By Pete Deininger / January 24, 2022
Comment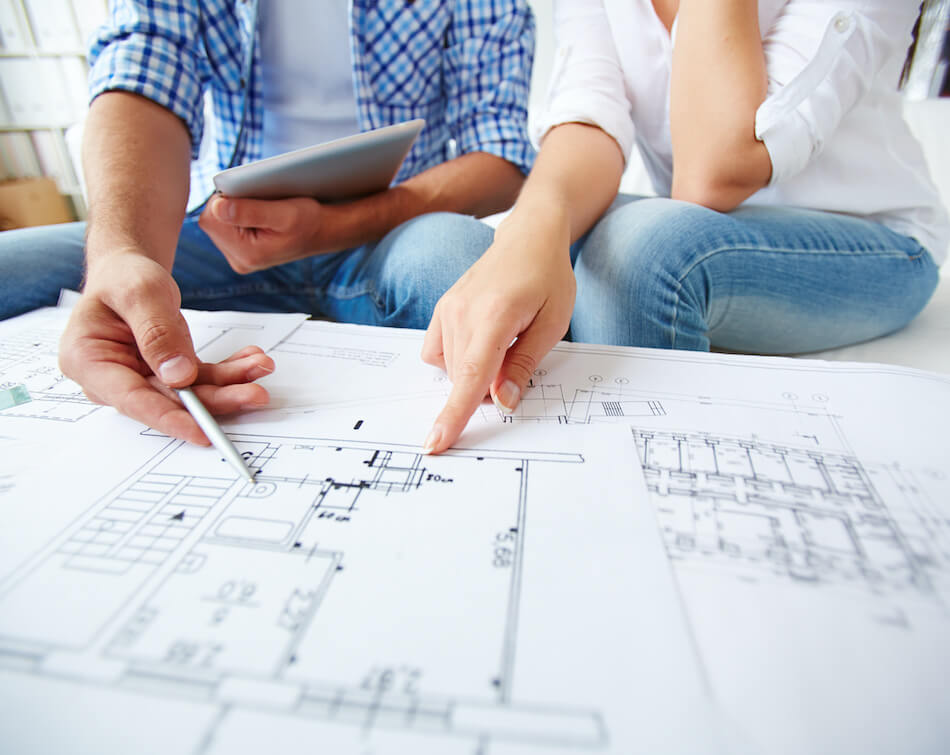 Buying a new construction home is one of the most exciting ways to invest in real estate. Aside from gaining a brand-new, pristine home that no one else has ever lived in before, buyers often like the idea of the ability to have control over the design and features of their new home. However, new construction isn't for everyone. Before committing, homebuyers must evaluate a few things and discuss them with their builder before signing on the dotted line. Keep reading to learn about six items to consider before buying a new construction home in Breckenridge.
For informational purposes only. Always consult with a licensed real estate professional before proceeding with any real estate transaction.
Builder Timeline vs. Buyer Timeline
One of the drawbacks to new construction homes is that buyers have less control over their moving dates. People planning on a strict timetable may find building a home isn't their best option because, for the most part, they're going to be on the builder's timeline. The builder typically has a tentative timeline, but unanticipated events, such as weather, permits, labor, inspections, and other unforeseen events frequently occur. Highly customizable homes are less likely to be on a reliable timeline for completion.
Level of Allowable Customization
One of the biggest perks to new construction homes is the freedom to customize. Generally, when people buy new-build homes, they can choose from three types: custom, semi-custom, and spec/production. Before choosing a builder or specific location/development, buyers should always be sure to ask about the level of customization. Some builders allow a wide span of options, while others might have offerings that are pretty limited in scope.
Potential Additional Fees
Developers often advertise the lowest price with new construction, but the end figure is often much higher than buyers anticipate. Buyers preferring to stay within a specific budget should inquire upfront what potential fees and costs may be added on before finalizing the home's construction. Buyers should also keep in mind that the model home they tour is often not the typical home built; usually, the models are more luxurious or have more expensive features.
Additionally, features may drastically differ from one builder to the next. For instance, features one builder considers standard might be considered an "extra" by a competitor. Before committing to a purchase, always get this information on any extras or "hidden fees."
Builder Experience
Every buyer wants their newly built home to be perfect, and many turn out exactly as expected. However, not unlike professionals in any other industry, builders are not one-size-fits-all since experience levels vary drastically. Some builders have years or even decades of experience and a solid reputation, while others are inexperienced or have a poor track record. Buyers should always perform due diligence before choosing a buyer and thoroughly vet out any companies they're considering hiring to construct their new home. It's considered standard practice to ask builders about their experience and to talk to other recent buyers or local contractors.
Construction Company Experience
While vetting a builder, it's essential to know which companies they contract with and who will be on-site building the home. A top-notch builder may not always work with the best contractors. It's a good idea for buyers to inquire about who will be in charge of the actual construction, so they can rest assured they'll have a quality home built. For example, if a buyer is interested in an eco-friendly home, they should make sure that they hire home builders promoting sustainability.
HOA Membership
Many new homes are built in communities that belong to a homeowners association (HOA), and there are many benefits to belonging to one. However, it's a good idea to know how a specific HOA operates, what amenities or services they cover, and how much it costs homeowners to belong. Some HOAs come with hefty fees, while others are inexpensive or moderate. For some buyers, the costs or specific amenities that come with a new home may factor into the development they ultimately decide to build.
Ready to Build the Home of Your Dreams?
Investing in a new construction home comes with several advantages and disadvantages, and getting as much information as possible up front before committing to a builder is helpful. Considering these six things before buying new construction homes can help ensure buyers are happy with their decision.
For informational purposes only. Always consult with a licensed real estate professional before proceeding with any real estate transaction.