5 Things to Know About Buying a Vacation Home in Colorado: Enjoy Your Second Home in the Rockies
Posted by Pete Deininger on Wednesday, September 6, 2023 at 12:35:02 PM
By Pete Deininger / September 6, 2023
Comment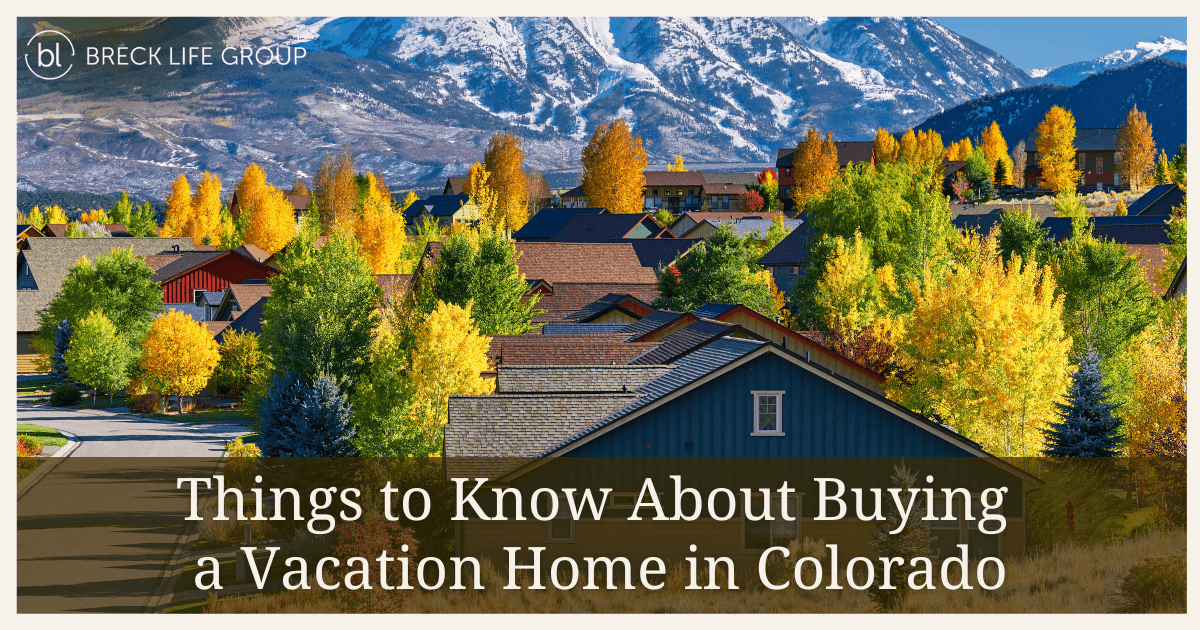 Whether you're looking for a place to enjoy the beautiful Rocky Mountains on vacation or an affordable retirement spot, investing in a second home in Colorado can be an excellent decision. With stunning mountain views and plenty of charming cities to choose from, like the town of Breckenridge, offers something for everyone. Plus, with some great tax incentives and real estate options, now is the perfect time to make your dreams of owning a second home in Colorado come true. Here's what to know about how buying a second home in Colorado could benefit you.
It Makes Sense to Invest
Purchasing a vacation rental property can be an excellent way to make extra money, grow your wealth for the future, and take advantage of real estate tax benefits. Purchasing a second home in Colorado has become increasingly popular due to the state's natural beauty and abundance of outdoor activities. By buying a vacation property, you'll have the added benefit of renting it out when you're not using it and can offset some of your costs.
In Summit County specifically, a limited supply of homes is available, making them ideal for appreciation. Popularity among visitors and other vacation owners further contributes to this potential growth. With tourist traffic rising each year, vacation properties are becoming more attractive investments as demand continues to increase.
Vacation Is a Breeze
You'll love the ease of having your own vacation spot, whether by the lake or out in the country. No more packing and unpacking for every trip, no more having to search for hotels, and no more wondering if you have enough room for everyone. With a second home in Colorado, you can enjoy:
The peace of mind knowing all your belongings are in one place
The convenience of having all your supplies ready to go when you arrive
The flexibility to come and go as you please
The joy of making memories in a place that feels like home
The best part? You can spend as much time as you want exploring new places or relaxing at home — all while enjoying the beautiful Colorado mountain views.
Colorado Has Great Cities to Choose From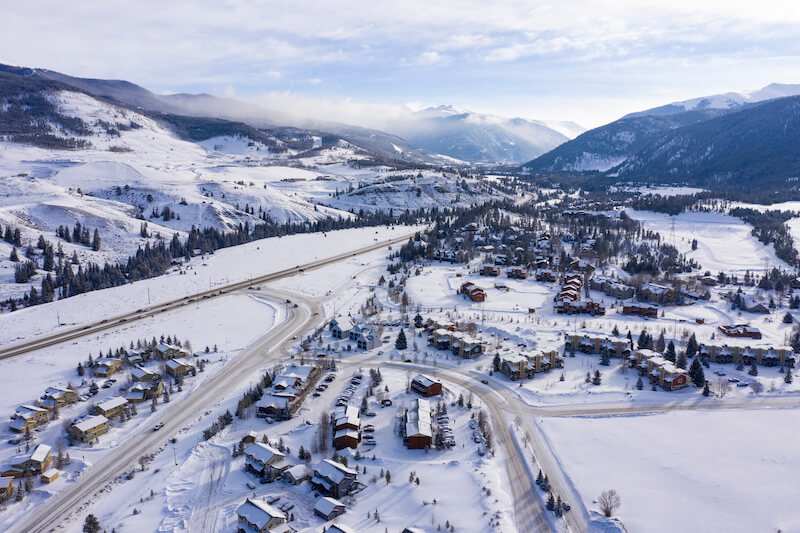 Discovering a new place to call your own can be an exciting adventure, and Colorado has plenty of great cities for your perfect escape. If you're looking for the ultimate ski vacation, Breckenridge is the spot for you. Breckenridge is popular among tourists, with over 1.5 million skiers visiting annually. The town's fun and laid-back vibe allows residents and visitors to enjoy their time off.
Consider the town of Fairplay if you're looking for something more affordable without sacrificing quality. Fairplay is about 30 minutes south of Breckenridge on Highway 9, giving you easy access to all the same ski resorts.
No matter what kind of vacation home opportunity you're seeking in Colorado, there's sure to be something that meets your needs and fits within your budget.
Prepare for Retirement
If you're planning for retirement, purchasing a getaway in Colorado could be the perfect way to reward yourself and make the most of your investment. Whether you're looking for a peaceful mountain retreat, an urban oasis, or something in between, Colorado has it all:
The Rocky Mountains: Enjoy stunning views of snow-capped peaks and majestic alpine forests.
Bustling cities: Explore the vibrant culture and world-class attractions in some of Colorado's best places to retire.
Quiet towns: Relax in cozy communities with incredible outdoor activities nearby.
Year-round recreation: Take advantage of skiing and snowboarding in winter, golfing and fishing in spring, biking and hiking in summer, or camping and rafting come fall.
Preparing for retirement is essential no matter what age you are now. Researching your mortgage options and getting familiar with the market can help you find a home that meets your needs and get the best possible deal.
Considerations When Buying a Second Home in Colorado
When considering purchasing a second home in Colorado, there are several factors to consider that may affect your purchase. Most lenders require at least 10% down for a second home and 15% to 25% for an investment property.
If you're interested in ski condos, be aware that any condo classified as a "condotel" or "resort condominium" may be more challenging to finance. Homeowner's insurance may also be higher on your second home, and if you're planning on renting it out, this could also affect your rates. Property taxes are relatively low in Colorado, which could help offset some of the expenses of owning a second home.
Ready to Own a Second Home in Colorado?
Buying a second home in Colorado is a great way to invest in your future. Whether you're looking for an easy vacation getaway or planning for retirement, there are plenty of great cities and towns to choose from. It may seem intimidating at first, but with careful consideration of the local market, taxes, and regulations, you'll be able to find the perfect home that fits your needs and budget.