Who's Responsible For Condo Maintenance? Owner Interior Repairs Vs HOA Exterior Repairs
Posted by Pete Deininger on Tuesday, June 27, 2023 at 11:15 AM
By Pete Deininger / June 27, 2023
Comment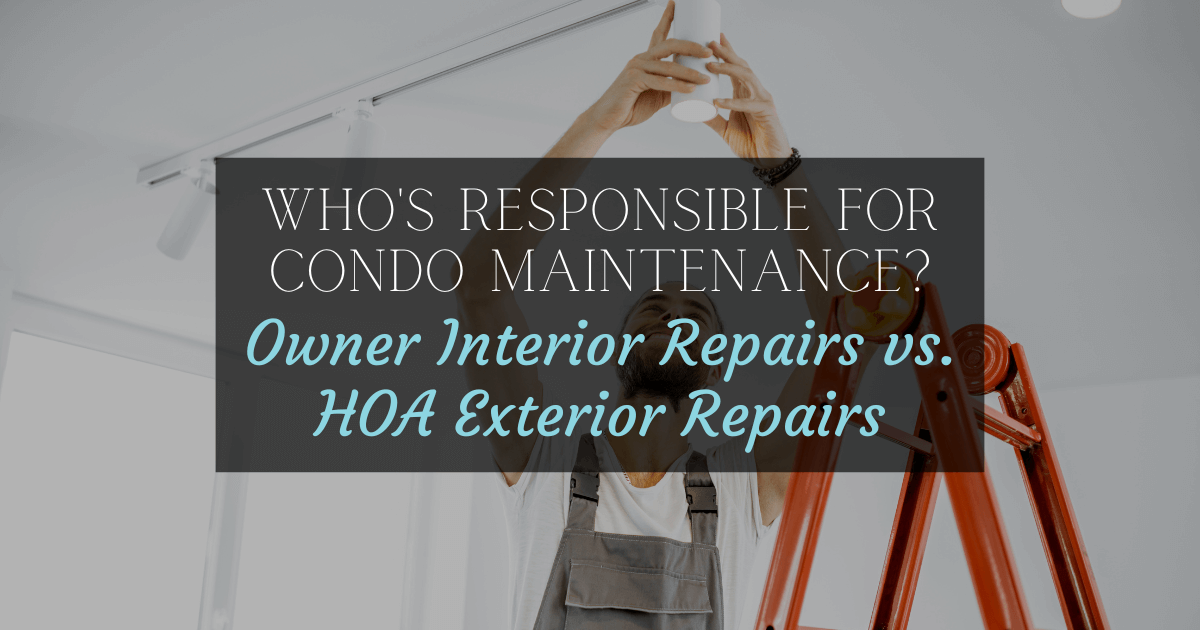 Home buyers have many choices when it comes to buying a second home or vacation home in the mountains, and many ultimately choose the condo lifestyle for numerous reasons. For starters, it's often more affordable, offers great amenities, and comes with a terrific sense of community.
One of the most significant draws to buying a condo for sale is the low maintenance, especially when contrasted with the maintenance responsibilities for single-family homes. With condo life, owners aren't responsible for a lot of exterior maintenance, but it's sometimes confusing to determine what is the responsibility of the home owners' association (HOA), and what falls to the owner. To help clarify, read on for an overview of HOA maintenance responsibilities vs. condo owner maintenance responsibilities.
What Belongs to the HOA vs. The Condo Owner?
The majority of condominium owners are required to belong to an HOA, which can be beneficial since the association management takes on numerous responsibilities for repair and maintenance. However, it's a misconception that the association takes charge of everything; there are owner maintenance responsibilities as well. Items often in question include roof, plumbing, and balcony repairs, along with foundational problems and mold, to name a few.
How Much Are Condo Fees?
Condo fees, also known as maintenance fees or HOA fees, are a regular expense for condo owners. These fees are used to cover the cost of maintaining common areas, such as landscaping, swimming pools, and elevators, plus other expenses such as insurance and utilities. The fees are usually paid monthly or quarterly, and the amount can vary widely depending on the condo's location, size, and amenities.
On average, condo fees range from $300 to $700 per month, but some high-end condos can have fees of $1,000 or more per month. The fees are typically based on the condo's operating budget, which is created by the condo board and approved by the residents. The board will determine how much money is needed to cover expenses, and then divide that amount among the residents based on the size of their units or their percentage of ownership in the condo.
Condo fees are not optional. If a resident does not pay their fees, they can be charged late fees or even face legal action. It's also worth noting that fees can increase over time if the condo needs additional maintenance or repairs.
Condo fees are a necessary expense for condo owners, but they go toward important maintenance and upkeep costs for the building and common areas. When considering buying a condo, it's important to factor in the cost of these fees and make sure they fit within your budget.
Who is Responsible for Roof Repairs?
The responsibility for roof repairs will largely depend on what the community's governing documents outline. Some HOAs hold owners responsible for repairs to the roof section above their individual units, while others take on the entire responsibility for all roof maintenance issues.
Other circumstances may impact responsibilities to repair roofs, such as if someone caused damage (e.g. a guest), then that party would be held liable for repairs. Associations typically cover common areas for wear and tear and they have insurance for other unusual events, such as natural disasters.
Who is Responsible for Plumbing Repairs?
The general rule of thumb for plumbing is if a break or leak occurs in the interior of a unit, such as a sink or a toilet, then the owner is responsible for fixing the problem. On the other hand, responsibility for plumbing issues found in common spaces or serving multiple units is typically shouldered by the HOA.
It's important for potential condo owners to understand before purchasing that the boundaries associated with repairs can sometimes be a little murky, depending on circumstances or the exact location where damage has occurred. However, HOA fees sometimes cover certain expenses, even related to damage.
Who is Responsible for Maintenance in Private Units?
The phrases "private unit" and "separate interest" are often associated with condo purchases. What this means is, owners are required to perform repairs and maintenance within the interior of their home and other outlined areas of the property that they have exclusive use of.
Owners are responsible for the maintenance and repairs that occur within the interior of their unit. This includes items such as floors, appliances, built-in cabinets, countertops, water heaters, water filters, and electrical fixtures, to name a few examples. This is one of the main differences between buying vs. renting a condo; a renter would expect the landlord, i.e. the condo owner, to see to these repairs, but a condo owner who takes on these responsibilities also has the freedom to upgrade or change aspects of the interior as they see fit.
Another lesser-known fact is that owners are also often responsible, in conjunction with the neighbors they border, for any repairs or maintenance to common areas used only by those specific units. This can sometimes cause friction with neighbors over fixing fences, balconies, patios, porches, and any additional areas other units do not utilize.
In some areas, such as in resort towns where vacation rentals are popular, some HOAs may also provide interior maintenance.
Who Is Responsible for Maintenance of Common Elements?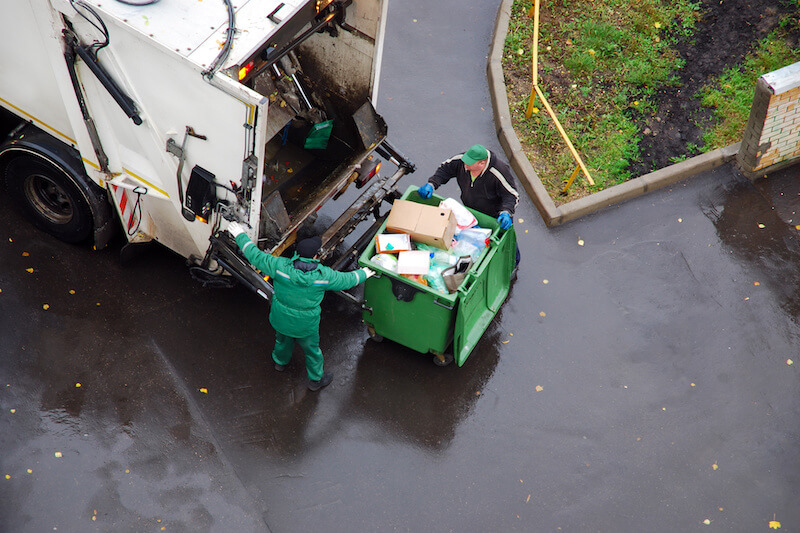 An association does take care of a lot of maintenance tasks in a condo complex, freeing owners from the responsibility. The phrase "common elements" in a condo community refers to areas of the complex that are universally shared with all members.
For instance, HOAs will handle trash removal, maintenance of common spaces, snow plowing/removal, lawn mowing, landscaping, maintenance of parking, and any chores associated with exterior maintenance. These responsibilities are folded within the community contract. Additionally, if the community features a community pool, gym, clubhouse, and other amenities, this will usually fold into HOA responsibility covered by membership fees.
To ensure proper maintenance is performed as needed in common areas, the HOA will typically inspect locations at least once every three years and determine how much they'll cost and the amount of reserve funds that will be required.
Who is Responsible for Maintenance of Limited Common Elements?
Limited common elements are aspects of a condo defined as "any aspects of a shared condominium complex that are part of a unit, but not considered to be the sole property of the owner."
These areas refer to areas such as heating or A/C units, flue, duct, chute, wire, conduit, bearing walls, and columns that are located within the interior or exterior of the boundaries of a unit. These elements serve only a specific unit or are allocated to said unit. Other limited common elements may include windows, exterior doors, shutters, awnings, doorsteps, balconies, decks, porches, patios, and windows located outside the unit's boundaries but dedicated to the specific unit.
In many instances, the HOA takes responsibility for replacing some of these types of items, but unit owners are obligated to maintain them for a specified amount of time. It's essential to know what aspects of a given condo are considered limited common elements rather than the owner's property, as this can impact the owner's condo design ideas and potential renovation plans.
Ready to Live the Condo Lifestyle?
Purchasing a vacation condo is a great first step into homeownership in the mountains because it provides the experience of knowing real estate is yours to build equity in, but it also alleviates many of the repair and maintenance issues that come with buying a single-family home.
Owners should take the time to read their association's governing documents to be clear about what's their responsibility and what falls to the HOA, since these responsibilities can vary between communities.