High-ROI Energy-Efficient Upgrades Homeowners & Buyers Will Appreciate
Posted by Pete Deininger on Thursday, February 3, 2022 at 7:55 AM
By Pete Deininger / February 3, 2022
Comment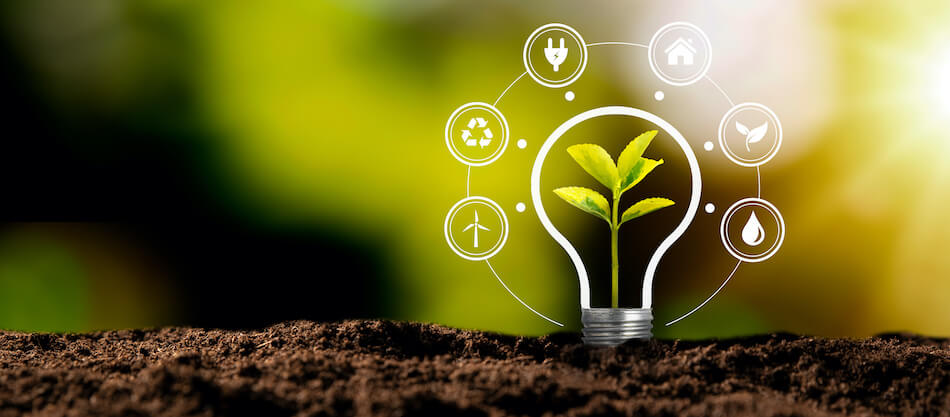 Energy-efficient homes are in demand, and any homeowner considering making a few updates to the home should keep that in mind. Whenever anyone is making home improvements, they should consider the value the project adds to their everyday life and the value it adds to their property over time. Fortunately, many energy-efficient upgrades increase daily comfort and have a strong return on investment. Keep reading to learn about the best high-ROI energy-efficient home upgrades.
Smart Hubs Sync Up For Big Savings
Adding a bit of smart technology along with energy-efficient smart appliances to the home can add up to significant savings on energy expenses. With a smart hub in the home or an Internet-connected application, owners can control several devices in the home that are known to draw a surplus of energy. One of the most significant aspects of having a set-up that is smart-tech ready is to utilize it along with energy-efficient appliances such as:
Ovens & Ranges
Refrigerators & Freezers
Washer & Dryer Machines
Dishwashers
Home Security Systems
Lighting Implements
Having the ability to control these home appliances remotely can help owners save even more money, and they are one of the ways home builders are promoting sustainability.
Energy-Efficient Home Heating and Cooling
Heating and cooling are a predominant expense on the home owner's energy bills, but systems are specifically designed to offer maximum efficiency. Whether a two-component HVAC system is in place or a furnace-fired one is installed, choosing EnergyStar rated and approved can curb energy use.
While the purchase is major, upgrades to HVAC systems have an excellent return on investment while offering savings year-round. An affordable way to lower energy expenses is to install a programmable smart thermostat that can be operated remotely or set to operate at specific times during the day.
Insulated Garage Doors Trap In Savings
Insulated garage doors help minimize heat in garages and assist in keeping cold air at bay. They are very similar to standard garage doors but have a layer of insulating paneling on the installation's interior. The higher the insulation is rated, the more energy-efficient the garage doors. Owners can typically install the insulation themselves onto an existing door to save money. According to Remodeling Magazine, the complete replacement of an insulated garage door averages $2000 but offers a 93.8 percent ROI.
Solar Panels Can Pay For Themselves
There are state and government incentives for installing solar panels, and buyers are eager to put in offers for homes that have them. Not only can occupants save money by generating their electricity, but they might even profit by selling back excess harnessed energy back to providers. Costs depend on the number of panes installed, and there are relatively affordable options such as solar tape that can be applied directly to the roof.
See Clear Savings With Energy-Efficient Windows
Statistics from the US Department of Energy cite that around 30 percent of heating and cooling is lost through drafty windows or single panes. Upgrading to dual or triple-paned windows rated by EnergyStar as high-efficiency can reduce air leaks significantly and lower energy costs by 15 percent. Installation can be costly upfront, but energy-efficient windows can recoup a 70 percent ROI, according to Consumer Reports.
Energy-Efficient Water Systems
Water is a precious resource, and homeowners are becoming savvier about water use by minimizing usage. An easy and affordable way to lower the amount of water sitting in tanks is to install a tankless water heater. Owners can have hot water on demand while avoiding the energy expense of operating water heater tanks.
Smart irrigation systems for watering landscaping typically feature timer options, smart sensors, and low-flow spigot heads that shoot out less water while offering more accurate sprays to areas that need hydration. On average, owners can expect an 86 percent ROI with a smart irrigation system. When evaluating new construction homes, the water systems in place should be at the top of your list.
Boost Value With an Energy-Efficient Home
These energy-saving upgrades are some of the top choices for homeowners seeking to increase the resale value of their homes. Be sure to discuss what buyers are searching for in today's market by talking with a local contractor. For the perfect balance between short-term enjoyment and long-term gain, energy-efficient home upgrades are the way to go.