6 Home Upgrades That Boost Your Vacation Rental Income
Posted by Pete Deininger on Tuesday, January 25, 2022 at 9:31 AM
By Pete Deininger / January 25, 2022
Comment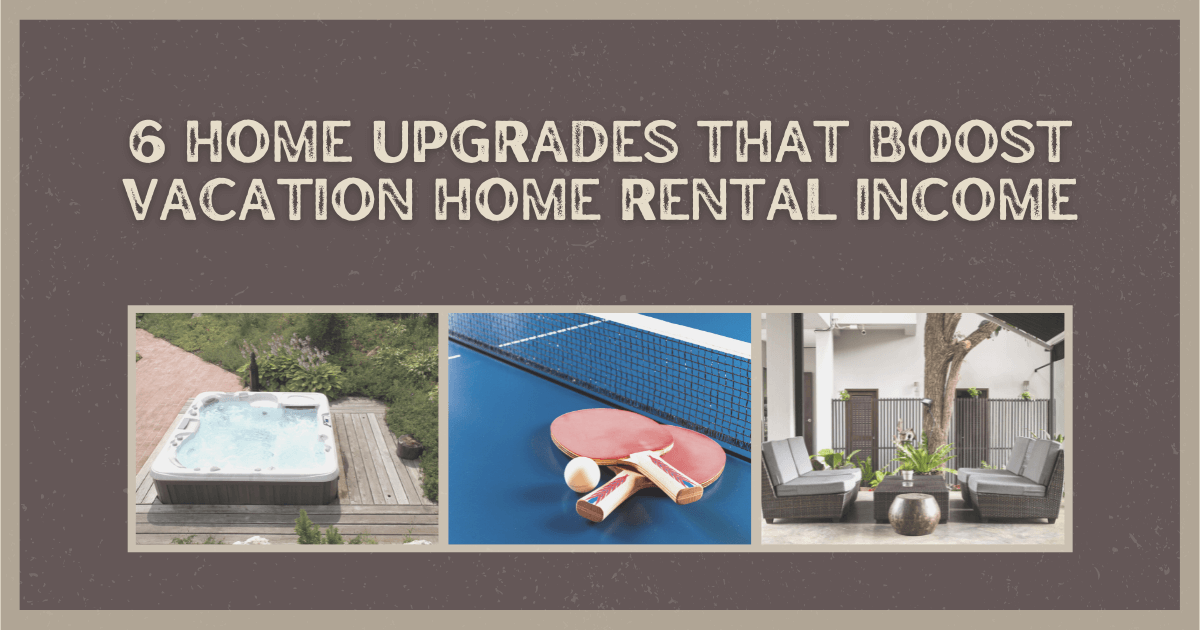 Skiing is one of the best ways to relish the winter season. Winter sports enthusiasts from across the country journey to ski towns, where the snow falls longer and ski resorts are legendary. As a result, ski-in, ski-out condos make lucrative short-term rentals.
With over 400 million ski visits reported annually by the International Report on Snow & Mountain Tourism, ski towns are an excellent place to invest in short-term rentals. Investors are practically guaranteed good occupancy rates, especially during skiing's peak months, when ski enthusiasts flock to snow-capped mountain resorts in search of adventure.
Landlords can do plenty of things to bring in more guests, such as remodeling their properties to include features that make a vacation rental more appealing. Keep reading to discover some home improvement projects that boost short-term rental bookings.
Hot Tubs
Skiing is a fun and exhilarating sport, but it's also a pretty cold one. As a result, a hot tub is one of the most desirable amenities to many ski enthusiasts. Soaking in steaming water before hitting the slopes is not just therapeutic; hot tubs also help prevent skiing injuries by warming muscles. In the evening, a hot tub is an opportunity to relax, warm up, and catch up after a freezing day on the slopes. The heat also eases muscle cramps, soreness, and joint inflammation. In summer, a hot tub can be turned into a cool tub, allowing guests to enjoy a refreshing soak to escape the heat.
In other words, a hot tub in a vacation rental is both a luxurious and functional feature that'll motivate guests to book the owner's property over other properties available. It also offers a competitive edge: if vacation rentals around it lack one, the property with the hot tub will stand out. If most of them have one, it'll help the property keep up with the competition. If your ski property is only used as a rental home, you may be able to deduct the hot tub's cost, per IRS tax publication 527.
Beyond these perks, a hot tub also boosts property value and justifies increasing rental charges. But at what cost? On average, the cost of a good hot tub is typically between $6,000 and $10,000 and will require ongoing maintenance. However, it's an investment well worth making, as it'll bring more guests, meaning more profits. Besides, owners can always claim tax deductions to recover the costs since a hot tub is considered an improvement by the IRS.
Smart Appliances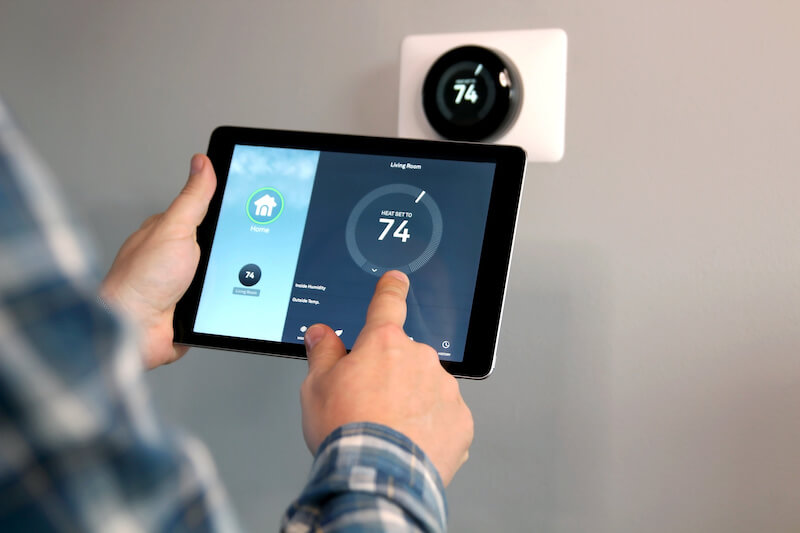 A smart holiday rental is more attractive to renters because it simplifies things and makes their life on vacation more comfortable. A smart thermostat, for instance, allows guests in a ski rental property to control the temperature remotely and keep the indoors comfortably warm despite the mostly chilly weather in ski towns. With a smart TV, guests can access anything from streaming apps like Netflix to all the games they enjoy at home. With some advanced smart TV models, they can even control lighting and, in some instances, even the thermostat right from the comfort of the couch.
Vacationers also prioritize and are likely to book properties with smart security features such as smart locks, smart sensors, and security cameras because they want to feel safe while on their getaways. So if a landlord is looking to boost bookings, they should consider making the rental smart. In addition, going smart also benefits rental owners. For instance, investing in a smart thermostat saves energy since such models can be programmed to sense when no one is home and turn off. Smart security systems help prevent break-ins, while smart power outlets let owners track energy usage.
Boost the Curb Appeal
When ski enthusiasts are on vacation, they want to enjoy not just the adrenaline rush of the sport but also an amazing stay in a beautiful vacation rental. They want a relaxing getaway, and when a rental property has a well-maintained and tastefully decorated exterior, it'll give them the all-important first impression of comfort and luxury. To keep vacationers from passing a property by, investors should work on improving their short-term vacation rental's curb appeal.
Remember, in a world where most bookings are made online, having a stylish first impression makes the marketing photos more appealing, increasing the likelihood of potential renters choosing the property over the competition. To boost curb appeal, start by giving the front door a fresh paint job, and don't be afraid to go bright on the color. Pressure wash the deck, driveway, and other exterior features to spruce up the facade. Channel improvement efforts into making the entry area as aesthetically pleasing as possible.
Update the Furnishings
A stylish curb evokes visitor interest in a property, but a tastefully furnished interior wins them. In ski towns, large cozy sofas and plenty of comfy seating are of the essence because guests often come from the slopes happily tired and in need of comfortable areas for relaxation. Remember, a short-term vacation rental will be home to many guests over the years, so choose a style most guests will love. For instance, most ski-town vacationers often prefer warm, nature-inspired furnishings, so going rustic is typically a great choice.
Create an Alfresco Lounge
Short-term vacation renters want tastefully designed interiors and like to spend time outdoors. Strategically positioned outdoor spaces such as an alfresco lounge allow guests to enjoy stunning vistas. Such a spot also provides a quiet escape to enjoy some solo downtime. Consider creating an alfresco lounge to make a rental property more appealing to potential guests and watch occupancy rates go up. Ensure it's well-positioned to maximize views and complement it with proper outdoor lighting.
Indulge in Extras
The more extras a rental has, the more it'll stand out on booking platforms. Consider going the extra mile by researching the competition and incorporating features other listings don't typically have. For example, include a media room to encourage socialization or allow guests to enjoy some good old-schooled fun by adding a pool or ping pong table into the list of extras. A sauna would also be a welcome addition, especially in ski towns where the peak tourist seasons are cold much of the time. However, don't forget to think about catering to the summer crowd; vacationers looking to engage in outdoor sports like hiking can bring in their own profitability.
Elevate Your Short-Term Rental Property
While owners can always do the bare minimum and leave it that way, upgrading a holiday rental will boost its appeal among guests, consequently improving occupancy. In the short-term property game, keeping rooms booked determines how much money you can make on a vacation rental. When calculating how much money a vacation rental can make, the property's track record for its occupancy rate is a prime consideration. Successful investors keep an eye on trends in what renters want, optimize their rental taxes, and take an active hand in making their properties the best they can be.