Home Security Systems: Protecting Your Home is Easier Than Ever Before
Posted by Pete Deininger on Tuesday, January 4, 2022 at 7:36 AM
By Pete Deininger / January 4, 2022
Comment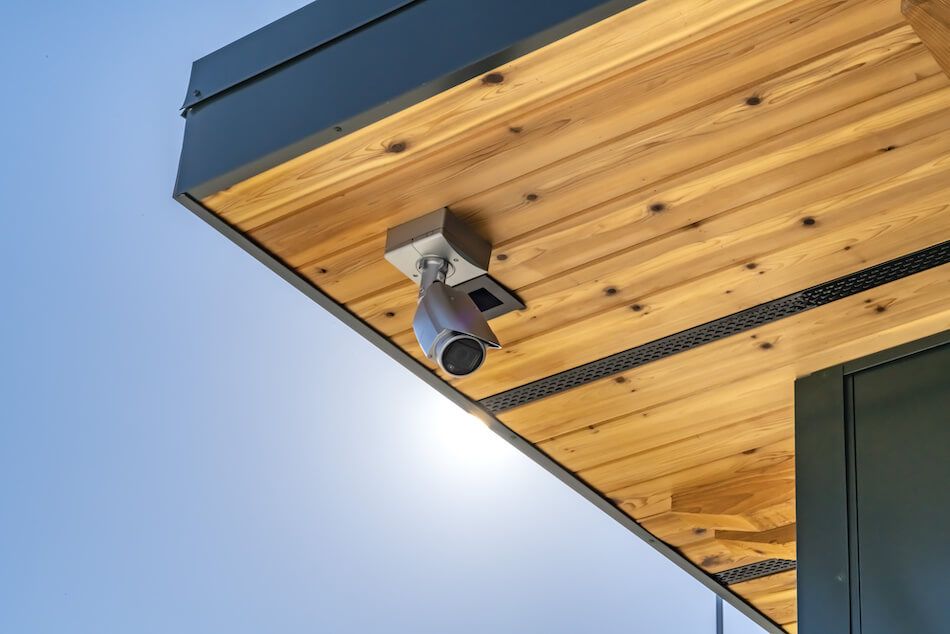 The most recent research on burglaries in the U.S. indicates that about 2.5 million home burglaries occur annually. Sure, these trends are alarming, but the statistics are actually on the decline due to the availability of affordable home security systems. These burglary preventers range from basic wired systems and wireless options to smart home security with all the bells and whistles. Keep reading to learn about four types of home security systems that promote peace of mind in your home.
Hard-Wired Home Security Systems
Hard-wired systems directly connect to a home's electricity, and they don't require an internet connection but are adaptable to such. A drawback to hard-wiring home security is that if power is lost due to energy failure or a burglar cuts the line, the whole system is compromised. Owners who want to record video and receive live updates will need to invest in a WiFi-compatible security system. A benefit to hard-wired systems is that they cannot be hacked easily, even when connected to the internet.
Wireless Home Security Systems
Wireless home security is an extremely popular option today, and top-of-the-line systems provide superior protection for homeowners and their property. Most come standard with options for monitoring or self-monitoring and are pretty easy to install. Key features that are included or that can be installed as upgrades to wireless home security systems include cameras with live feeds that can be recorded and window, door, and motion sensors.
Perks include the fact that no wires can be cut to disarm the system. Owners can easily handle software upgrades themselves or their monitoring company to maintain optimal protection. Drawbacks include the need to routinely check the system for functionality and check that the backup batteries are in good working order. Also, should updates be neglected, hackers could compromise the security system more quickly.
Smart Home Security Systems
Technology-loving homeowners and occupants tend to lean strongly towards taking advantage of the excellent protection of having a smart home security system. These systems function very similarly to wireless systems. Still, they often have additional features that allow for maximum control over many components of their home, in addition to protecting the property and occupants.
Smart systems let users connect an app to their internet-ready devices, allowing them to control their home security installations and access features remotely. Cameras can be moved, sensors can be armed and disarmed, lighting can be operated at will, and the footage is automatically recorded or is available on demand. Door cameras can be viewed, and even settings put in place that allows for owners to permit access to the home for service providers or guests who arrive when no one is home. Installing a top-of-the-line system is one of the best high-ROI home improvements.
It is best to have a security professional install a smart system, as placement is key to maximizing the user experience and optimally protecting the property. Again, routine updates are necessary to keep the system current and harder to hack by potential intruders. These systems become even more effective when accompanied by professional monitoring, especially if owners don't have time to keep an eye on their app as much as they'd like.
Is Home Security Self-Monitoring or Professional Monitoring Best?
Home security systems, in general, can be monitored by the occupants or by a professional monitoring company for a set fee. Self-monitoring is free, but it requires a lot of due diligence by owners. It helps to have reliable neighbors who will also be looking out for the property and listening for alarm sirens in these situations.
Choosing a monitoring company offers greater peace of mind, as when alarms are triggered, the company quickly contacts the proper authorities to handle the emergency. Contracts are becoming more affordable with monitoring centers, and who doesn't want all the available protection? Fast action can mean a difference in preventing a crime wholly or at least minimizing losses due to burglaries and burglary attempts.
Choose the Best Home Security System For You
While all of these home security system options are effective, owners will want to pick an option that fits their needs, home situation, and that they feel comfortable operating. Getting a home inspection provides peace of mind before buying, and home security systems maintain that level of comfort after buying. With home security becoming more affordable all the time, investing in a home security system can provide protection and peace for years to come.