3 Ways to Care For Your Vacation Home When You're Not There
Posted by Pete Deininger on Monday, April 25, 2022 at 9:20 AM
By Pete Deininger / April 25, 2022
Comment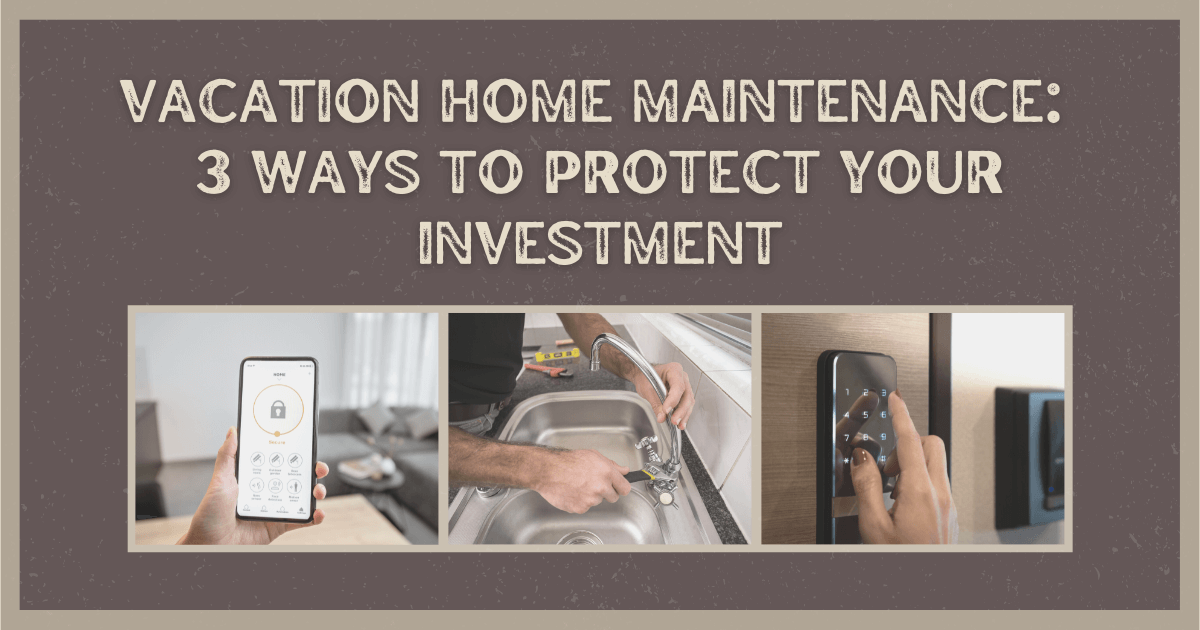 Owning a vacation home or condo is a dream come true for many people, but not knowing how to properly care for the property when living far away from it can quickly turn that dream into a challenge. On the other hand, taking a few proactive steps will ensure that buying a vacation home is a good investment.
Taking care of a vacation home isn't much different from caring for a primary residence, but it adds complexity because it's hard to observe what's going on when living hundreds (or more) miles away. Keep reading to learn four ways homeowners can overcome the challenges of keeping a home in great shape when they are away.
Install Smart Technology
Utilizing smart technology is an excellent strategy to help owners (or their designated agents) help care for the vacation home when it's vacant or while the owner is living at their primary residence in a different geographical location.
Smart technology has become a game-changer for property owners because many devices can automatically detect and provide alerts for issues, such as leaks, failures, or intruders, giving owners plenty of notice to act from their primary residence. The security and control smart technology offers is unmatched compared to conventional devices. For instance, if a leak, breakage, or an outage occurs, an owner can be immediately alerted of the problem from afar and quickly arrange for repairs.
Owners can also monitor the comings and goings at their vacation home by leveraging smart technology in the form of home security systems. Essentially, smart tech offers owners the ability to quickly notice if something amiss or unscheduled occurs, including intruders, package deliveries, or other unexpected visitors. They can also turn smart LED lights on and off randomly from their phones to make the home look consistently occupied, helping boost the security factor.
Another benefit of smart technology is that homeowners who rent out their vacation homes in their absence can provide their guests with changeable codes to lock and unlock doors easily; no more worries about misplaced keys or unauthorized entries to the house! Additionally, rental properties listed with smart technology upgrades may boost vacation rental income.
Hire Property Management or Other Workers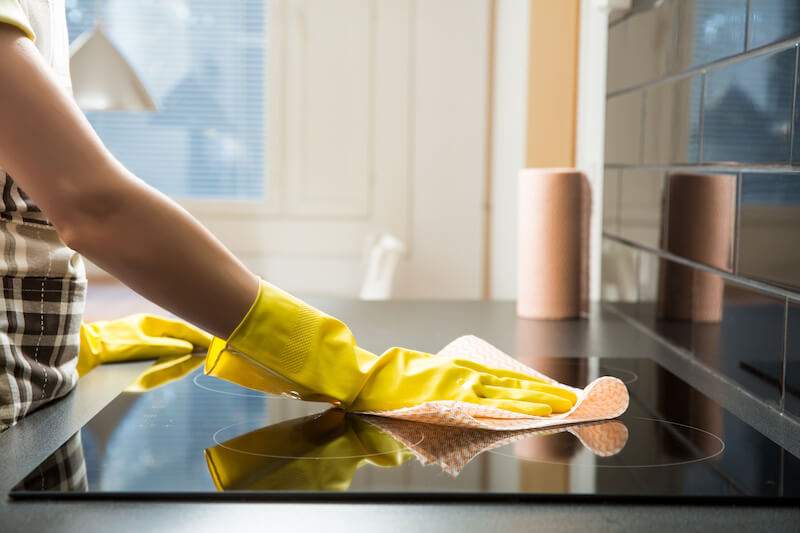 There are many steps to buying a vacation home, and maintaining an on-site team is one of them. Some landlords prefer hands-on management of their vacation homes. Still, the majority cannot afford the time, especially if working full-time jobs or residing a fair distance away from their vacation home.
Hiring a vacation rental management company or cleaner equipped to handle the basics in the owner's absence goes a long way towards ensuring the home remains in good shape for years of enjoyment with fewer problems. This is typically an excellent investment, regardless of whether the owner rents out their home.
For those who rent to guests, the property manager can screen tenants. Once guests depart, designated agents can arrange for housekeeping services, landscaping, and hot tub/pool maintenance, to name a few essential tasks that regularly need attending.
Property managers cost more than other workers. Suppose the owner is the only tenant and the home needs minimal care between visits. In that case, homeowners can hire contractors and housekeepers to come in for regularly scheduled visits to ensure upkeep and maintenance.
Take Care of Standard Maintenance
Completing standard home maintenance tasks is vital to ensure the vacation home remains in good shape when the owner isn't around. Being proactive with any maintenance that comes up (or will be coming up) when the owner is away helps prevent problems, not unlike caring for a primary home. Making a list of standard maintenance tasks and scheduling people to come in to perform them routinely can go a long way towards preserving the home's integrity.
With busy living daily routines, it's often difficult for owners to keep up with standard interior and exterior maintenance. Choosing a low-maintenance vacation home or condo can make this necessary chore easier. For instance, buying a new construction home or one in a location that experiences fewer seasonal shifts in weather might be much easier to maintain. Alternatively, purchasing a condo where the HOA provides exterior maintenance can also help lessen any maintenance responsibilities.
However, those options might not be the preferred location or type of home. If that's the case, owners must ensure their homes are adequately maintained while away. Finding trusted professionals to help if the owner isn't physically around to make the arrangements becomes a necessary investment.
Protecting Your Vacation Home Remotely
It's relatively straightforward to keep your vacation home maintained when you're on a trip, but doing so can be a little more involved when you're away. Luckily, there are several easy ways to take care of a vacation home remotely. Between smart technology, hired workers, and making sure maintenance is handled proactively, your vacation home will be ready for the next trip.