5 Reasons You Should Always Get a Home Inspection
Posted by Pete Deininger on Monday, December 20, 2021 at 6:53 AM
By Pete Deininger / December 20, 2021
Comment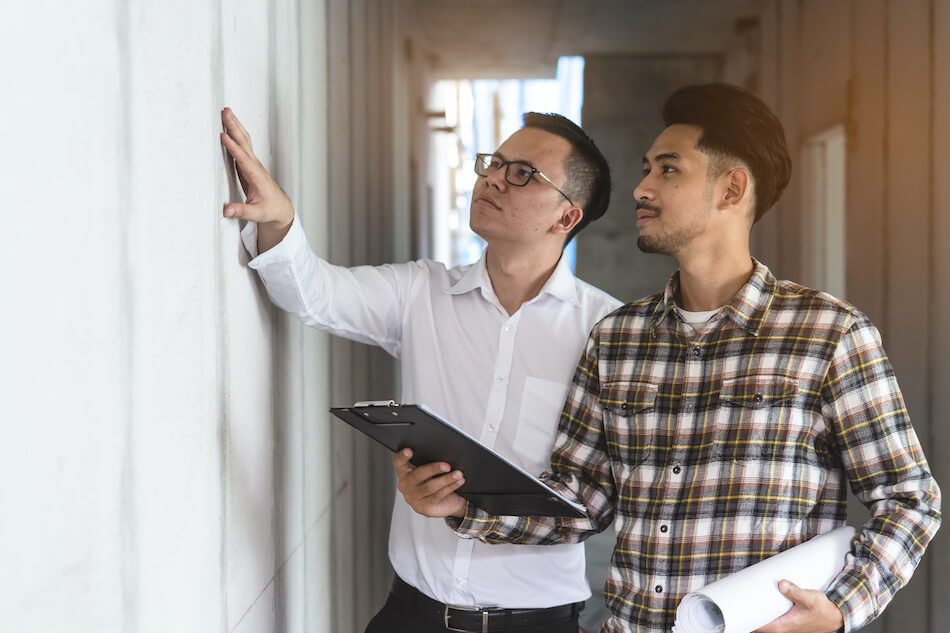 As a beautiful ski town with glorious views and world-class mountain activities, Breckenridge real estate is a dream choice for people from all over. However, the excitement of buying a ski home can make it tempting to skip steps like home inspection, which could be a costly mistake. Home inspections can reveal unseen issues that will compromise the value of your real estate investment over time. Keep reading to learn the five reasons why you should never skip a home inspection.
For informational purposes only. Always consult with a licensed real estate professional before proceeding with any real estate transaction.
Home Inspections Expose Ensure Foundation Integrity
The foundation is the core of a structure, whether it be cement, elevated, or other base material. Over time, materials can erode or crack, compromising the structure's integrity. Foundation issues might cause:
Sinks, slopes, or warps in flooring
Roof sagging
Expanding hairline cracks on walls or ceilings
Leaks in basements or crawlspaces
Sudden sticking of windows or doors
Some of these circumstances may result from aging in older homes or natural elements such as the snowy seasons in Breckenridge. Home inspectors look for these signs to evaluate their severity, which may also call for the services of a foundation engineer. Major foundation problems can be pretty expensive, so it's best to know the problem before buying versus getting a surprise after spending the money you were saving for a down payment.
Home Inspections Provide Roof-to-Basement Peace of Mind
The cost of 2,000 square foot roofing replacement of shingles averages between $9,500 and $16,500 depending on the quality of materials and labor expenses. Other roofing systems may cost more, so the choice may boil down to whether the home inspector sees minor repairs are needed or complete roof replacement.
Licensed home inspectors investigate the material's condition and check roofing beams for structural integrity. They'll also look for signs of leaks around chimneys and finish up with evaluating the flashing and gutters. Don't get caught with top-tier bills by skipping an affordable home inspection, which typically averages $400.
Home Inspections Guarantee Working Plumbing
A leaky faucet or a need to replace fixtures typically isn't a dealbreaker for most buyers. Still, serious issues such as malfunctioning septic systems, low water pressure, and old, rusting pipes can cost buyers thousands of dollars in repairs. A licensed home inspector pays attention to these areas, so both sellers and home shoppers know the status of the plumbing system. When buying an older home (15 years+), consider paying a small amount for an independent plumbing company to give these systems a second look for an added measure of protection.
Home Inspections Promise Top-Shape HVAC Functions
Although the winter months in Breckenridge are beautiful, they're not as much fun without functional heating. Due to the high cost of replacement and the likelihood that poor maintenance will shorten its lifespan, dedicated heating and cooling installations should be inspected.
They can give a general estimate concerning how many years of life the system has left in it. However, most home inspectors aren't specialists in the area, so hiring an HVAC professional to do a second check might not hurt.
Home Inspections Make Sure Mold & Mildew Are Out
Eradicating mold and mildew might not be a huge problem when it presents itself in small areas. Yet, once it spreads to larger areas as it proliferates, these nasty invaders can take over and result in many health concerns. These occurrences may lead to the need to remove affected areas thoroughly. Unless one is looking forward to removing walls, flooring, cabinets, and other typical areas these fungi intrude, it will be helpful to know whether they are present and in what amount.
Home Inspections Make For Better Investments in Breckenridge
A home inspection lets all parties avoid home buying and selling mistakes. Should major problems be detected, the parties can adjust the purchase contract to make concessions, agreements for credit for repairs, or other arrangements that ensure fairness for everyone involved.
For informational purposes only. Always consult with a licensed real estate professional before proceeding with any real estate transaction.