Keystone vs. Breckenridge CO: 5 Things to Know BEFORE Moving
Posted by Pete Deininger on Thursday, June 29, 2023 at 10:07:10 AM
By Pete Deininger / June 29, 2023
Comment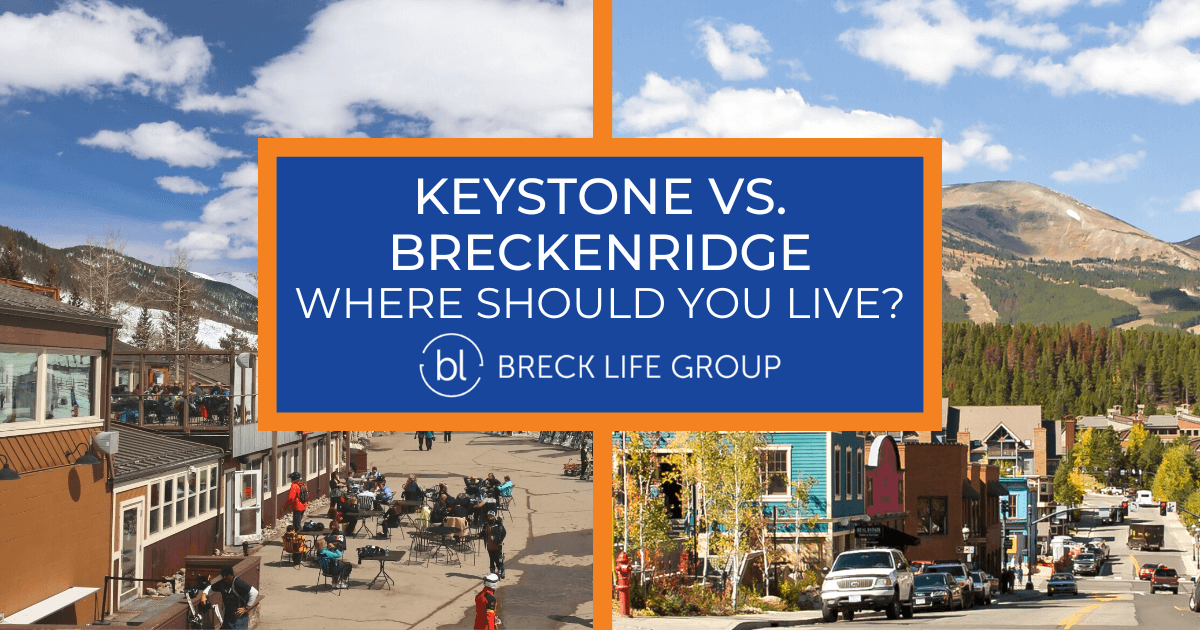 Breckenridge and Keystone are two of the most captivating mountain towns in Colorado, a state that's full of such towns. Nestled amidst the majestic peaks of the Rockies, both towns boast exceptional natural beauty and thriving real estate markets. With a focus on diverse recreational opportunities, cultural amenities, and community vibes, this exploration aims to provide insights for those seeking an active mountain lifestyle. By examining key factors such as proximity to ski resorts, outdoor activities, and overall ambiance, homebuyers considering moving to Breckenridge or Keystone can understand the unique characteristics and appeal of living in each of these beautiful communities.
Keystone Real Estate vs. Breckenridge Real Estate
Breckenridge offers a nice mix of different home styles for anyone wanting to live a skiing lifestyle. Its market comprises ski-in, ski-out condos and townhomes, luxury homes, rustic estate cabins, and single-family homes. The median listing price for homes for sale in Breckenridge is around $3.3 million, or a little over $990 per square foot. Luxury homes in Breckenridge can list for up to $20 million.
The town of Breckenridge does allow a number of properties to be used as short-term rentals (STRs). STRs in Breck are defined as stays of less than 30 days. A valid short-term rental license must be purchased from the town before renting a unit. There are also annual taxes and fees assessed for leasing out a property. Each STR Zone in the town allows a certain percentage of rentals from among all the available homes.
Keystone has a lot of similar ski-in, ski-out property types available. Homes in Keystone have a median listing price of $1.5 million; Keystone's ski-in, ski-out homes list for similar prices to community-wide homes.
Keystone short-term rentals are also allowed. The rules and restrictions in Keystone are a bit less cumbersome because Keystone is considered part of unincorporated Summit County. There are also no STR caps on the number of homes in any Keystone zone.
Keystone Skiing vs. Breckenridge Skiing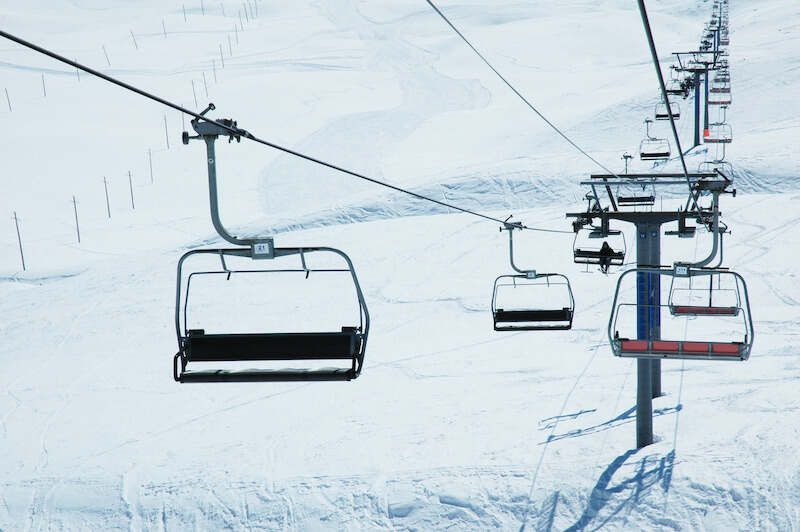 Skiing at Keystone Resort is geared more toward people who are purely focused on the sport rather than the après-ski lifestyle and experiences surrounding the sport. Breckenridge Ski Resort is larger, with more bells, whistles, and après-ski activities. Regarding snowfall, Breckenridge gets about 26 percent more annual powder than Keystone. "Breck" averages 300 inches of snow per season compared to Keystone's 230 inches.
Breckenridge is a larger resort with a greater variety of runs, from beginner to advanced. The mountain's base elevation is 9,603 feet. Breck also has some great lifts running up the mountain to its beginner ski runs. Keystone is the better choice for experienced skiers. Most of its runs are intermediate to advanced. Keystone's base elevation is 9,280 feet.
No matter which mountain is preferable for any skier, an Epic Pass buys access to both. The two peaks are close enough to each other that people can ski at either one, so an Epic Pass can be an excellent value for someone who wants to do a lot of skiing in the area.
Keystone vs. Breckenridge Restaurants & Nightlife
Both towns have a great dining and nightlife scene, as expected in any town with a major ski resort. Here are some local favorites in Breckenridge:
Modis: Grilled gourmet meals, creative cocktails, and an extensive wine list
Ember: Fine restaurant with a prix fixe menu of three courses per person
Briar Rose Chophouse & Saloon: Wild West-style restaurant and saloon with white table service
Cecilia's Bar & Nightclub: Three bars, a patio, and the biggest dance floor in Breckenridge
Riverwalk Center: 750-seat venue with live music performances
Keystone's restaurants and bars are a bit more laid back than the options in Breckenridge but still very rewarding. Here are some local Keystone hotspots:
Kickapoo Tavern: Full menu of great pub foods and a full bar
Montezuma Roadhouse: Seafood, steaks, draft beer, signature cocktails, and wine
New Moon Cafe: One of the best breakfast options in town; open for lunch too
Nowhere Pizza & Pub: Pizza, wings & beer with indoor/outdoor seating on the shores of Keystone Lake
Goat Soup & Whiskey: One of the best late-night options in Keystone, with live music on the weekends and a game room
Summers in Keystone vs. Breckenridge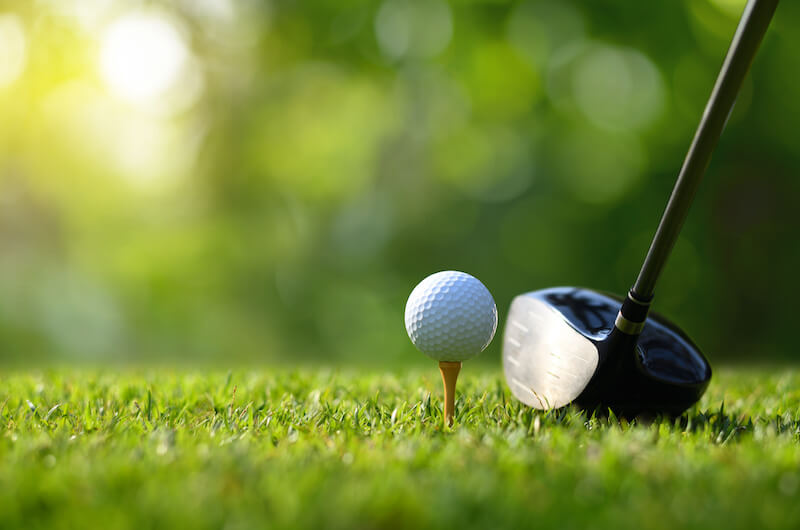 Keystone Resort has two 18-hole championship golf courses that draw many visitors during the summer months. The River Course and Keystone Ranch were each designed by some of the top golf architects in the world, and the summertime views here are amazing. Visitors can take a scenic gondola ride during the summer months to better view the area or hike on one of the many miles of wilderness trails. Families will enjoy horse-drawn covered wagon rides through the Soda Creek Valley with Keystone Stables.
There are great, year-round outdoor activities in Breckenridge, including fly fishing for rainbow trout, which is extremely popular in summer. The area also has some of the best whitewater rafting in Colorado. Kayaking and paddle boarding are more ways to experience the crystal-blue waters in this mountain town. The Breckenridge Golf Course offers 27 holes of championship play. After adding horseback riding, summer dog sledding, and zip lining to the list, Breckenridge has almost too many activities to experience in just one summer.
Breckenridge does have more activities going on during the summer months than Keystone. People considering investing in a short-term rental property should remember this since it could be slightly more difficult to find renters in Keystone during summer.
Which Location is More Convenient?
Breckenridge and Keystone are located about 15 minutes apart in the Rocky Mountains west of Denver. Breckenridge is directly south of the Dillon Reservoir, a popular summertime boating and fishing destination. Keystone is directly east of the reservoir. Both communities are located just over two hours from Denver International Airport.
Most commercial businesses and shopping in Keystone center around the Grand Army of the Republic Highway, which runs through the middle of town. The River Run Village on the east side of Keystone is a shopping mall with restaurants, bars, fitness centers, and other businesses. Multiple gas stations and convenience stores are also centered next to the highway.
Breckenridge has more options and larger grocery stores when it comes to convenience. Main Street in Downtown Breckenridge is jam-packed with restaurants, bars, boutique shops, and other locally owned businesses. Breckenridge also has a community rec center, a tennis center, a skate park, and other community amenities and services.
Fabulous Mountain Living Comes Down to Preferences
Breckenridge and Keystone, two great mountain towns in Colorado, present distinct options for individuals seeking an immersive mountain living experience. Breckenridge's historic charm, world-class ski resort, and thriving arts scene make it a magnet for adventure enthusiasts and culture aficionados. They're also both among the Summit County communities with golf course homes. Meanwhile, Keystone's abundant outdoor recreational opportunities, including its expansive golf courses and a breathtaking lake, attract nature lovers and outdoor enthusiasts alike.
Ultimately, the choice between Breckenridge and Keystone hinges on personal preferences and priorities, with both towns offering an unparalleled mountain lifestyle that can cater to various individuals' tastes and interests.
If you're looking for the perfect Keystone home, contact Breck Life Group with eXp Realty at (970) 409-4787 to get in touch with a local Keystone real estate agent and discover your new dream home today.