Living in Blue River: Everything You Need to Know Before Moving to Blue River
Posted by Pete Deininger on Tuesday, November 22, 2022 at 2:53:01 PM
By Pete Deininger / November 22, 2022
Comment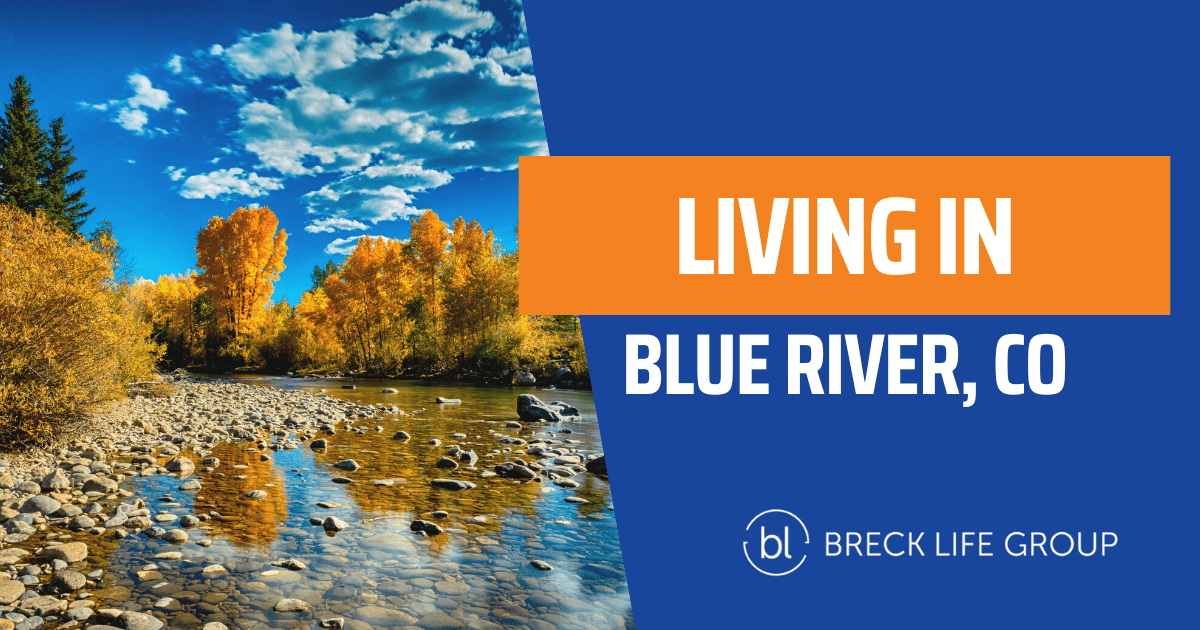 The town of Blue River, Colorado, offers the best of both worlds to anyone living here. With stunning mountain vistas, privacy, and wildlife for those who love the outdoors, the ski resort town of Breckenridge is just five miles down the road.
It's not unusual to see deer, elk, or moose in Blue River. Residents have access to the Blue River waterway for fishing and rights to fishing and boating on the Goose Pasture Tarn. If you're considering a move to the area, here's a closer look at what life is like in Blue River.
The Blue River Lifestyle
Life in Blue River revolved around the seasons when the first ranchers and homesteaders moved into the mountain community in the 1880s, which is still true to a certain extent. Breckenridge fills up during winter due to the resort's world-class skiing. There's a bit more traffic on Highway 9 during winter as this quiet area turns into a flurry of activity and winter fun—Breckenridge's population of 4,500 can swell to around 39,000 on the busiest days of winter!
Blue River receives 300 days of sunshine and 300 inches of snow each year. Aside from skiing and ice skating during winter, there are plenty of things to do in Breckenridge year-round. Golf courses, hiking, and camping are just a few miles away at any time. Fishing is a favorite local pastime, and plenty of tourists come each year for outdoor sports. Restaurants, bars, shops, grocery stores, and hotels are all available in Breckenridge.
Many Blue River locals came to enjoy the winters and stayed for the beautiful summers with daily highs around 70° F.
Employers Near Blue River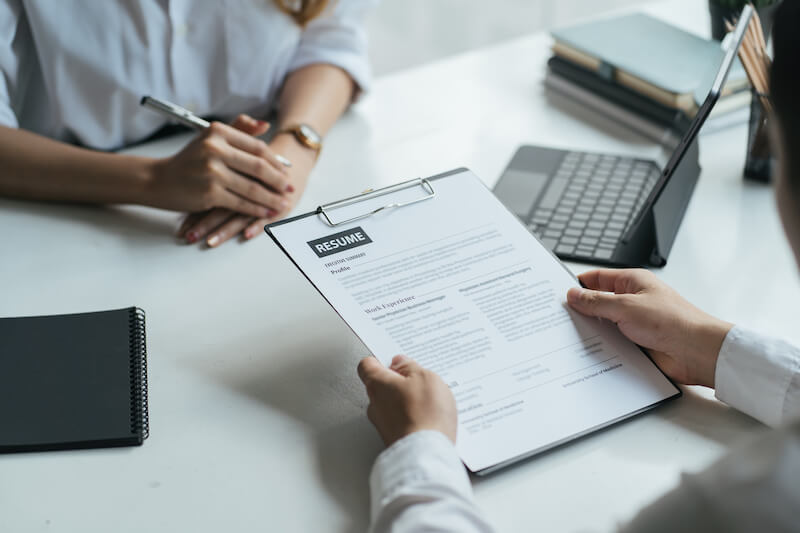 Blue River relies heavily on Breckenridge tourism, so jobs related to that industry are plentiful. The Town of Blue River and the Blue River Police Department are some of the only specific employers in the town itself.
Fishing and guide services provide some jobs that cater to the outdoor tourism sector. Breckenridge Grand Vacations is not only the biggest employer in the valley but also one of the largest employers in all of Colorado. More than 600 employees manage Breckenridge's many vacation homes, inns, and lodges.
Other large employers in the area include:
Breckenridge Ski Resort
Copper Mountain Resort
Summit School District RE1
Arapahoe Basin Ski Area
Town of Breckenridge
Colorado Mountain College Breckenridge
Blue River Amenities
Due to the small population in the valley during the non-winter months, one might think there aren't many amenities here. However, Breckenridge is just 10 minutes north of Blue River and has plenty of neighborhood services and shopping available.
Neighborhood Services
Summit County offers public transit service through Summit Stage, which provides free rides countywide to various town centers, retail shopping districts, medical centers, and public lands. The Blue River Commuter line runs between the Breckenridge Station and Blue River and back in just 26 minutes from 7 a.m. until 8:30 p.m. From Breckenridge, users can take the bus system to most nearby communities.
The trailheads for the Lower McCullough Gulch and Quandary Peak trails are just south of town and lead to Blue Lakes and the Upper and Lower Mohawk lakes. The Blue River itself and the Goose Pasture Tarn offer a range of boating, fishing, and stand-up paddleboarding.
Blue River is in bear country, so all residents are required to have bear-resistant trash cans. The town has a grant program offering a partial rebate to anyone who purchases one. This is one of the best ways for locals to protect the wildlife and people around the community.
Neighborhood Shopping
Locals and visitors will never run out of places to shop in Breckenridge. The town has more than 200 businesses available for shopping, including 17 apparel stores, eight boutiques and specialty stores, five children's accessories and toy stores, 10 equipment and rental shops, six novelty and gift shops, and nine sporting goods and services businesses. On top of that, there are also 11 grocery stores.
Shopping can be challenging when visitors pour into Breckenridge for the ski season. Here are some tips for shopping in Breck:
Most skiers are on the slopes from 10 a.m. to 3 p.m., so shop then if possible!
Happy hour (around 4 to 6 p.m.) is another good time to avoid crowds while shopping.
The best deals/sales on winter apparel and ski gear happen in April, May, and June.
The end of summer is the best time to purchase spring/summer apparel.
Things to Do in Blue River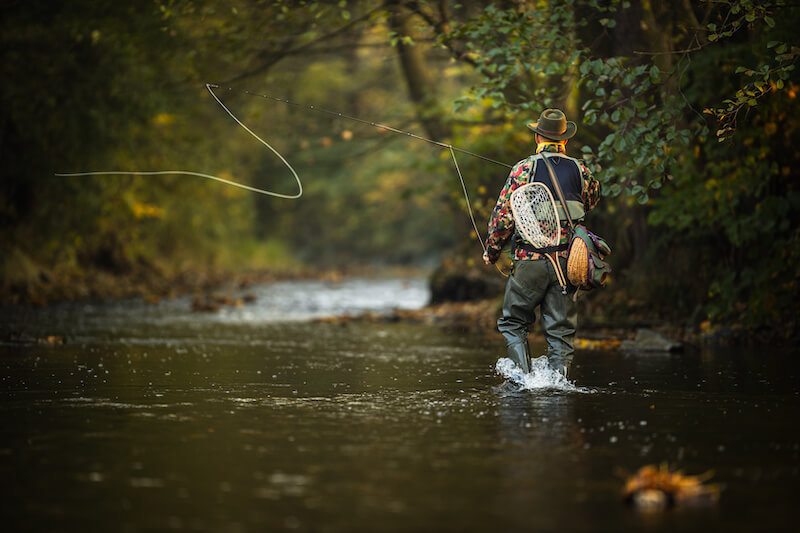 Blue River has many outdoor activities for locals to enjoy year-round, aside from skiing. Foodies will enjoy the range of dining options in Breckenridge, and there's also a thriving nightlife of breweries and bars in the downtown corridor. There are also some interesting nearby attractions.
Outdoor Activities
Fishing season runs year-round in Colorado, and many public access points along the Blue River exist for anglers to catch trout.
Hiking some of the nearby mountain trails is another favorite outdoor activity. Additionally, the Kite Lake Campground is about 35 minutes from Blue River and has tent sites, picnic tables, and fire pits. Federal lands with public access nearby include Lake Dillon, Pike National Forest, and White River National Forest.
Restaurants, Breweries & Bars
There are too many restaurants in Breckenridge to mention, but here are a few favorites:
Sauce on the Maggie is next to Maggie Pond in Breckenridge and serves Italian food and pizza from 4 to 9 p.m. daily.
The Blue Stag Saloon offers upscale burgers, pizzas, steaks, and a full range of cocktails seven days a week starting at 11 a.m.
For locally brewed draft beers, check out the Breckenridge Brewery & Pub. The Base Nine Bar at the Beaver Run Resort is open seasonally, but it's a great spot to play pool and grab a drink. Ollie's Pub and Grub Breck is a unique eatery and pub on a pond in the middle of town. It's only accessible across two different footbridges in downtown Breckenridge.
Nearby Attractions
Breckenridge Tours offers fun walking tours to learn about local history. They provide guided Ghost Tours, English Tea Tours, Strange but True Tours, and Voices from the Grave Tours.
The Riverwalk Center in Breckenridge is just off Main Street. The Breckenridge Music Festival Orchestra performs here, plus bands from outside the area. The venue also hosts stage shows and other events throughout the year.
There are six historical museums in Breckenridge to enjoy as well. Visitors can explore the history of mining, railroads, and sawmills that date back more than one hundred years.
Schools in Blue River
The Summit School District administers two elementary schools, one middle/high school, and one high school in the Breckenridge area. Breckenridge Elementary School is the closest lower school to Blue River. Upper Blue Elementary School is located about a mile further north in Breckenridge.
The Snowy Peaks Jr./Sr. High School is the one public middle school in the area. It's about 25 miles north of Blue River, but a bus transports students to this school in the city of Frisco. Although students can attend Snowy Peaks for high school, Summit High School in north Breckenridge is closer to Blue River.
Colorado Mountain College has campuses in Breckenridge and the city of Dillon, about a 35-mile drive north of Blue River. The school offers associate degree programs in Nursing, Culinary Arts, and Outdoor Education. CMC also offers certificate programs in each of those fields and a certificate in Wilderness Emergency Medical Services.
The four-year bachelor's degree programs at CMC are:
Business
Ecosystem Science & Stewardship
Human Services
Nursing
Sustainability
Education
Leadership & Management
Enjoy an Outdoor Lifestyle in Blue River
Blue River goes from the laid-back, slow pace of life during the pleasant summer months to a flurry of activity and tourist crowds in the winter. The outdoor activities in the area and many businesses and opportunities in nearby Breckenridge ensure there is always something to do in the area.
If you're looking for the perfect Blue River home, contact Breck Life Group with eXp Realty at (970) 409-4787 to get in touch with a local Blue River real estate agent and discover your new dream home today.