Living in Copper Mountain: 9 Things to Know Before You Move to Copper Mountain
Posted by Pete Deininger on Monday, January 23, 2023 at 2:28:41 PM
By Pete Deininger / January 23, 2023
Comment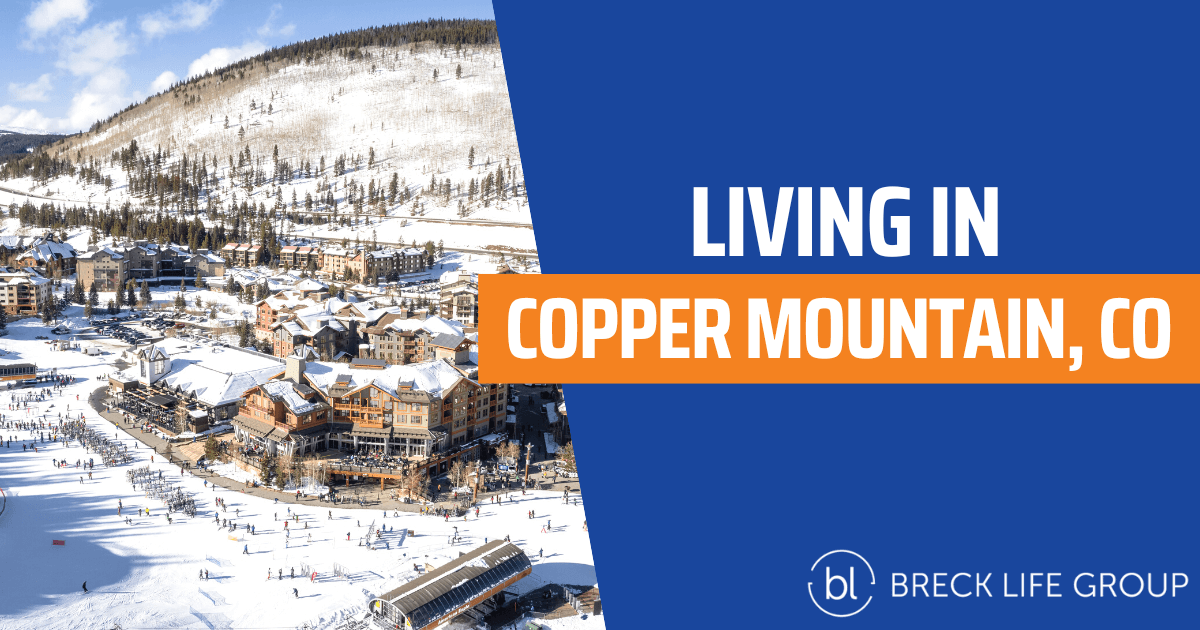 Are you thinking about buying real estate in Copper Mountain? Aside from being the home of world-renowned skiing and other winter recreation, Copper Mountain offers spectacular alpine scenery, convenient access to shopping, dining, nightlife, and cultural attractions, and a wide variety of real estate. Whether you come for the extra-long ski season (Copper Mountain is typically one of the first ski resorts to open in the state every November), the beloved summer activities, or the laid-back mountain town vibes, Copper Mountain is an excellent place to call home.
An iconic ski community nestled beneath the Rockies in Summit County, Copper Mountain is one of the best places to live in Colorado. Here's everything you can look forward to when moving to this great Colorado village.
The Copper Mountain Lifestyle
Like many other Colorado mountain towns, Copper Mountain was originally the site of a couple of mines. The town was officially established in the 1870s when John Wheeler (the area's original namesake) bought land in the area. At that time, Copper Mountain provided logs for cabin construction in surrounding areas. Nearly a century later, developers bought land in the area to develop the ski resort that opened in 1972.
Today, Copper Mountain is Summit County's largest ski resort and the village's crown jewel. Copper Mountain Ski Resort is noted as "geographically gifted" as the skiing terrain gets progressively more difficult from east to west. Beginners can enjoy the slopes without crossing more challenging runs.
The ski resort is divided into three primary areas:
East Village: The resort's most advanced terrain, located off the Super Bee Lift.
Center Village: Also called The Village at Copper, this area features solely intermediate runs. Most of Copper Mountain's dining, shopping, and entertainment are within walking distance, and many luxury condos and homes with ski-in, ski-out access are located here.
West Village: Formerly called Union Creek, this area features terrain appropriate for beginners, including young children.
The best neighborhoods typically offer convenient access to the lifts. Ski-in, ski-out homes in Copper Mountain boast slopeside locations that allow owners to simply strap on their gear and glide out the front door to their favorite runs.
Employers Near Copper Mountain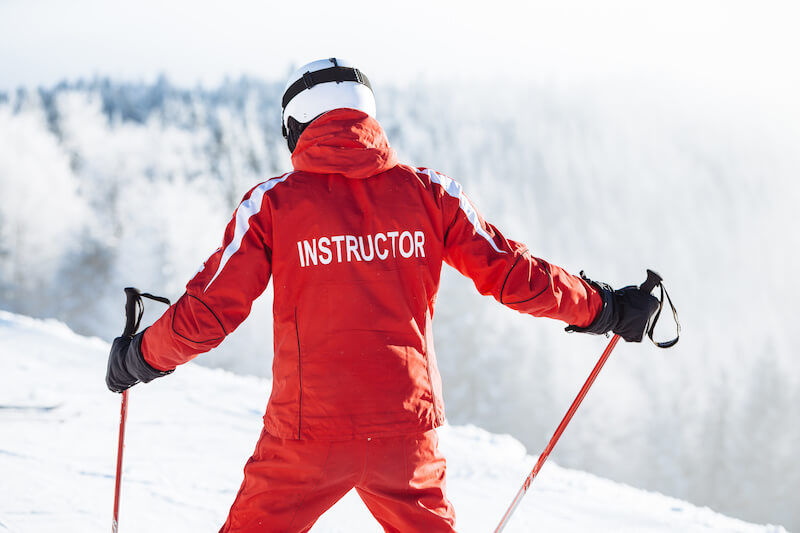 Working at the ski resort is a dream come true for many new Copper Mountain residents. Although it's open from November through April, there are seasonal, year-round, and even temporary positions, all with full- and part-time offerings. Specific jobs at the resort span a wide range of titles and departments.
Accounting and Finance
Base Operations
Food and Beverage
Front Desk
Guest Services
Information Technology
Lift Operations and Maintenance
Maintenance and Groundskeeping
Parking
Ski and Snowboarding Training
Transportation
Vehicle Maintenance
Volunteer Services
Copper Mountain Ski Resort is located near several other resorts, hotels, and recreation centers, so there may be additional opportunities for those who work in hospitality.
The nearby town of Frisco offers a larger selection of jobs, with companies completely unrelated to the ski resort. Centura St. Anthony Summit Hospital is located in Frisco, and major retailers include Walmart, Whole Foods, and Safeway. Locals can also potentially work in the Town of Frisco's various departments, including public works, education, parks, recreation, or law enforcement.
Copper Mountain Amenities
Details such as local services and amenities, public transportation, parks, retail, and schools all contribute heavily to the desirability of a town or city, as their availability will significantly impact your experience as a resident. Especially in a ski resort town like Copper Mountain, it's essential to know what's available to you as a resident or frequent visitor.
Local Services
The Summit Stage bus system offers free transportation to Copper Mountain from nearby towns within Summit County. Several shuttles offer regional transportation for paid fares.
Nearby community centers include the Frisco Community Center and the Summit County Community and Senior Center, both within minutes of the community.
Residents and locals can receive healthcare services from nearby clinics and hospitals, including the Centura St. Anthony Summit Hospital, the Summit Community Care Clinic, St. Anthony Summit Copper Mountain Clinic (Urgent Care), Centura Health General Hospital, and CHPG High Country Healthcare Silverthorne.
Copper Mountain Shopping
Copper Mountain offers a wide range of retail options designed to enhance the local lifestyle.
McCoy's Mountain Market: You can find basic grocery staples, gourmet foods, and a wide selection of local beers at this market, which is open daily.
Copper Mountain Sports: This is the local go-to store for ski and snowboarding equipment and outdoor-ready clothes and accessories. Copper Mountain Sports has East Village, Center Village, and West Village locations.
Snowbridge Square Liquor: This shop is the local go-to for après-ski supplies.
A quick drive to surrounding areas such as Breckenridge, Frisco, and the town of Dillon, provides easy access to major retailers, including Walmart, Target, Whole Foods, and Safeway.
Copper Mountain Property Owners Association(s)
Several homeowners and property owners' associations oversee neighborhoods and condos in Copper Mountain. These private, non-profit groups represent the owners and lessees within a building, lodge, or community and are usually self-managed by elected or appointed members.
These HOAs establish local rules, set and manage annual operating budgets, and provide services to maintain and upkeep their respective communities. Specific responsibilities and regulations vary from place to place.
Things to Do In & Around Copper Mountain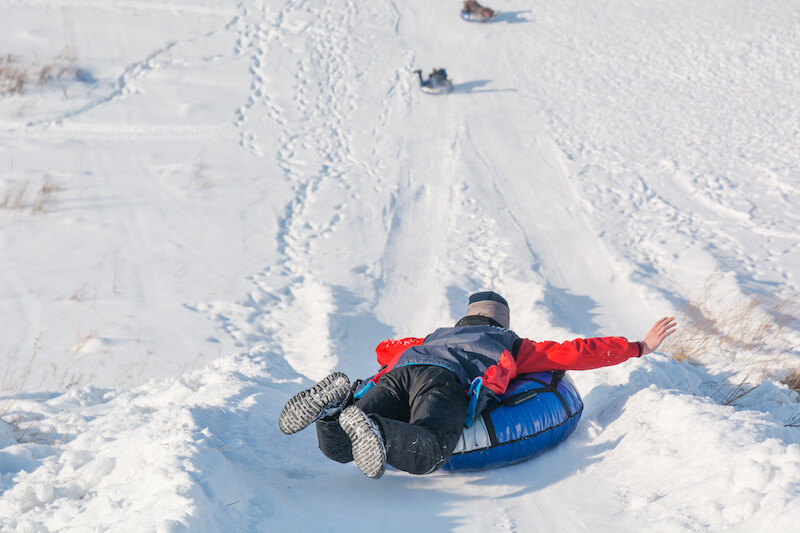 Copper Mountain Ski Resort is considered paradise for skiers and snowboarders. Its naturally divided terrain provides a clear spectrum of beginner and advanced slopes, moving from east to west. The resort is generally open from early November to the middle of April, providing a long season of activity for skiers and snowboarders at every experience level. Beyond winter sports, though, Copper Mountain has plenty to offer in terms of things to see and do in all four seasons.
Outdoor Activities
Even when it's cold outside, there's far more to Copper Mountain besides snowboarding and skiing. The resort offers winter activities such as ice skating, snow tubing, a NASTAR race course, and a snow maze catering to participants of all ages. Copper Mountain also has a play area specifically designated for sledding, building snowmen, and snowball fights.
Life in Copper Mountain continues to offer plenty of alfresco fun for the rest of the year. The 35-foot tall Outdoor Climbing Wall in Central Village is the largest in the state, offering a challenge for climbers of every age. Rocky Mountain Coaster at Copper offers over one mile of twists, turns, and scream-inducing thrills with a total descent of nearly 500 feet. Other fun activities include bumper boats, zipline tours, and various hiking trails in and around the resort.
Restaurants, Breweries, and Bars
The resort's Central Village is the main hub of various eateries, bars, and nightlife hotspots. Residents and guests enjoy fares from open-air food courts such as Jack's Slopeside Grill and beverages from well-loved chains such as Starbucks. Some highlights include:
Ten Mile Tavern: Sample several locally produced brews and ciders alongside your favorite comfort eats on the patio.
El Zacatecano: Get your fill of Mexican food, tasty margaritas, and more at this local favorite, open daily.
Moonlight Dine and Ski: This special reservations-only event includes a lavish buffet dinner and cocktails at Solitude Station, along with a lift ride up the mountain and a guided night skiing session back down.
Nearby Attractions
One of the many great things about Copper Mountain is its proximity to other ski resorts and recreational areas.
It's less than 30 minutes of driving east to discover things to do in Breckenridge, many of which center around the popular ski resort. The town is also home to the National Repertory Orchestra, which puts on various concerts throughout the year.
The town of Vail offers even more exploration. Located in Eagle County, this town and enormous ski resort is less than 30 minutes west of Copper Mountain. Vail Ski Resort is the largest ski mountain in the state, and the town hosts major festivals food, film, dance, and music festivals throughout the year.
Eighty miles northwest is Boulder, where you can enjoy a variety of restaurants, breweries, outdoor activities, and events as part of a weekend getaway.
Schools Near Copper Mountain
Copper Mountain students are zoned to public schools within the Summit School District. The nearest campuses include Frisco Elementary, Summit Middle, and Snowy Peaks Junior/Senior High. Summit School District also serves schools in Breckenridge, Frisco, Dillon, and Silverthorne.
Nearby private schools include:
The Peak School: Located in Frisco, this private school serves about 90 students from 6th to 12th grade. The student-to-teacher ratio here averages 8:1.
Vail Mountain School: This independent, coed institution serves kindergarten through 12th-grade students, offering a college preparatory education while accommodating international students. The campus is located approximately 22 miles west of Copper Mountain.
Colorado Mountain College (CMC) is a public community college with campuses in Breckenridge and Dillon. The institution offers certificate programs, associate's and bachelor's degrees in seven areas: business, ecosystem science and stewardship, education, human services, leadership and management, nursing, and sustainability. High school students can also take college courses at CMC.
Enjoy Life in Copper Mountain
Copper Mountain is an exciting place to be in all four seasons. The ski resort offers stunning views, some of the area's best skiing and snowboarding, and vibrant dining, shopping, and entertainment scenes.
Beyond the slopes, other winter sports are popular here, offering opportunities for residents to stay active year-round. When the weather warms up, you can enjoy other physical activities, including hiking, watersports, and "elevated" activities involving roller coasters, ziplines, and climbing. In short, come to Copper Mountain for the ski resort town lifestyle, then stay for everything else!
If you're looking for the perfect Copper Mountain home, contact Breck Life Group with eXp Realty at (970) 409-4787 to get in touch with a local Copper Mountain real estate agent and discover your new dream home today.