10 Reasons to Love Living in Shock Hill Breckenridge
Posted by Pete Deininger on Wednesday, May 31, 2023 at 9:52:33 AM
By Pete Deininger / May 31, 2023
Comment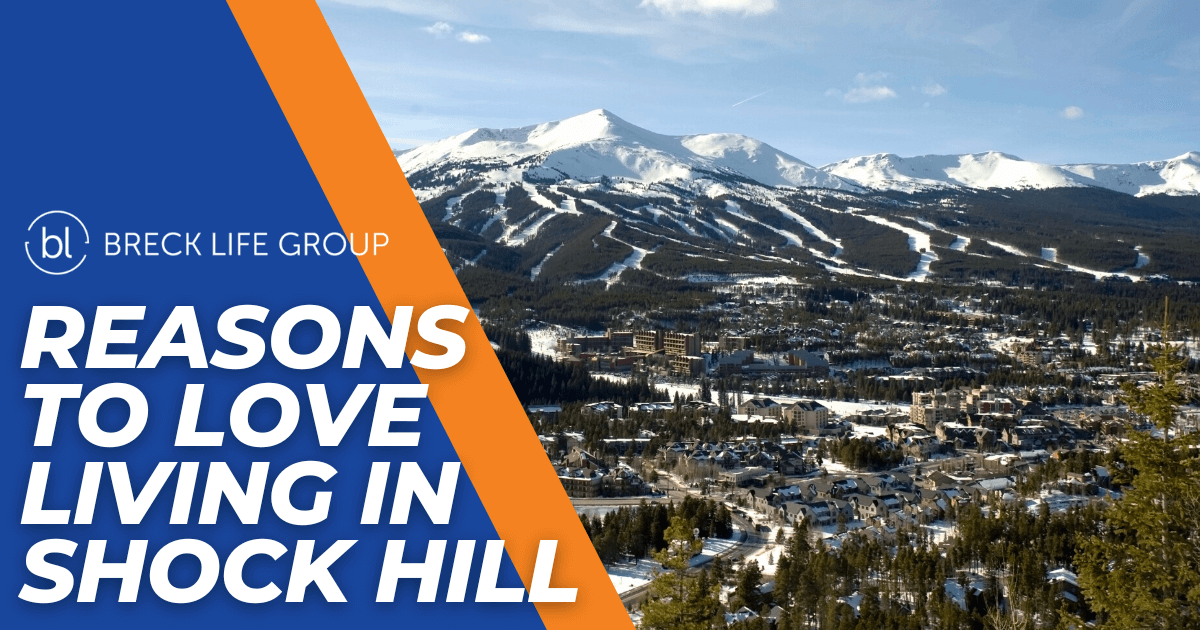 Perfectly situated between the ski resort and Main Street, Shock Hill is widely regarded as one of the best neighborhoods in the town of Breckenridge. This luxury community boasts the perfect blend of stunning mountain scenery and in-town convenience. The BreckConnect Gondola is right on your doorstep, ready to whisk you away to the peaks. Meanwhile, Downtown Breckenridge is a short drive away with its quaint shops, exquisite restaurants, and a lively arts scene. Are you ready to escape to a place where high-end appeal meets rustic mountain living? Explore the exquisite homes for sale in Shock Hill and uncover the near-endless reasons to call this neighborhood your new home.
5 Reasons to Live in Shock Hill
Shock Hill offers incredible views of the Breckenridge Ski Area and the surrounding mountains.
The neighborhood is home to a wide variety of birds and wildlife.
Hiking and biking are popular activities, with several nearby trails to enjoy.
Historic Main Street is nearby and offers many exciting retail shops and restaurants.
The BreakConnect Gondola provides convenient access to the slopes.
The Shock Hill Lifestyle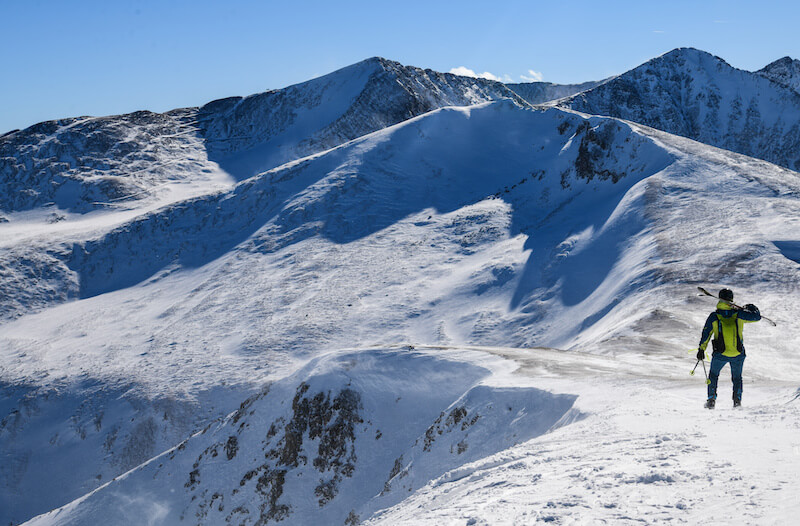 Shock Hill is a neighborhood with luxury homes and stunning architecture. This beautiful mountain community is conveniently located close to the downtown area of Breckenridge. The Shock Hill neighborhood is located near the base of Peak 8 of the Breckenridge Ski Area, which is easily accessible via the neighborhood's private BreakConnect station. This rare amenity provides all the benefits of a ski-in, ski-out home in a rare off-mountain location.
During summer, many residents of Shock Hill enjoy hiking, running, or bike riding along the many trails that wind up Peak 8 and down to Breckenridge. Cucumber Gulch is also nearby and is designated as a preserved open space with 188 acres of wildlife, plant life, and more. The Blue River flows through the center of town, making it an ideal spot for fishing. The surrounding Town of Breckenridge was founded in 1859 when miners discovered gold along the Blue River. Today, people who live in Breckenridge and Shock Hill enjoy an active lifestyle with easy access to skiing, snowboarding, fishing, and more.
Communities Within Shock Hill
Shock Hill has numerous communities with different home styles and price ranges. Real estate in Shock Hill Overlook is always in high demand because the community boasts many large, lodge-style homes with many unique architectural details. The community is located along the BreckConnect Gondola line, and home prices average from $3 million to $15 million.
The townhomes in Shock Hill Landing comprise an inviting community just steps from the Gondola mid-station. The Cottages at Shock Hill are spread between 14 lots offering awe-inspiring views of the Breckenridge Ski Resort. Homes in this community are featured in luxury log cabin styles with luxurious finishes, and prices average between $3 million and $6 million.
Shock Hill Vacation Rental Information
Homeowners may also have the option to use their Shock Hill home as a vacation rental. As some of the high-earning vacation rental homes in Breckenridge, they offer various amenities, including hot tubs, Wi-Fi access, luxury finishes, and convenient ski access. Visitors who want to spend time in Breckenridge enjoy staying at Shock Hill rental homes due to its proximity to the Gondola, downtown, and ski area. Some local property management companies help homeowners manage their property, while other owners self-manage using platforms like Airbnb and Vrbo.com. With such proximity to many activities and attractions, buying a vacation rental home in Shock Hill is a smart way to increase your ROI.
Shock Hill Amenities
The neighborhood of Shock Hill offers a wide range of convenient amenities for residents. Since the community is so close to downtown Breckenridge, there are endless opportunities for dining, shopping, entertainment, and more. The close access to the Gondola makes it easy for residents to travel in and out of the neighborhood without having to drive. In addition to many activities and services, Shock Hill offers stunning mountain views, making it one of the most breathtaking neighborhoods in Colorado.
Neighborhood Services
The Shock Hill neighborhood features easy public transportation thanks to the Breckenridge Gondola, or BreckConnect, a free service that provides comfortable rides between the town and the ski resort. No tickets are required – riders can simply hop on a Gondola and head to their destination. Nearby hospitals are just a few miles away, including St. Vincent Health, Centura Health, and UCHealth Memorial Hospital. Fitness enthusiasts can visit CrossFit Breckenridge, Meta Yoga, and the Breckenridge Recreational Center. For live entertainment, residents and visitors will enjoy the Riverwalk Center, the Dillon Amphitheater, and the Silverthorne Pavilion, which features a bar, beautiful views, and a wedding venue.
Neighborhood Shopping
Breckenridge has over 200 retail stores, including grocery stores, clothing stores, and many more. City Market, Local's Market, and Food Kingdom are popular spots for visitors and residents to purchase groceries and other food items. There are several malls and shopping centers within the boundaries of Breckenridge, including Main Street Mall, La Cima Mall, and Towne Square Mall. Many jewelry stores and galleries are located in Downtown Breckenridge, including Portfolio Gallery, a gallery featuring stunning artwork by Colorado-inspired artists. Gift shops, boutiques, and specialty shops are abundant in the area.
Things to Do Near Shock Hill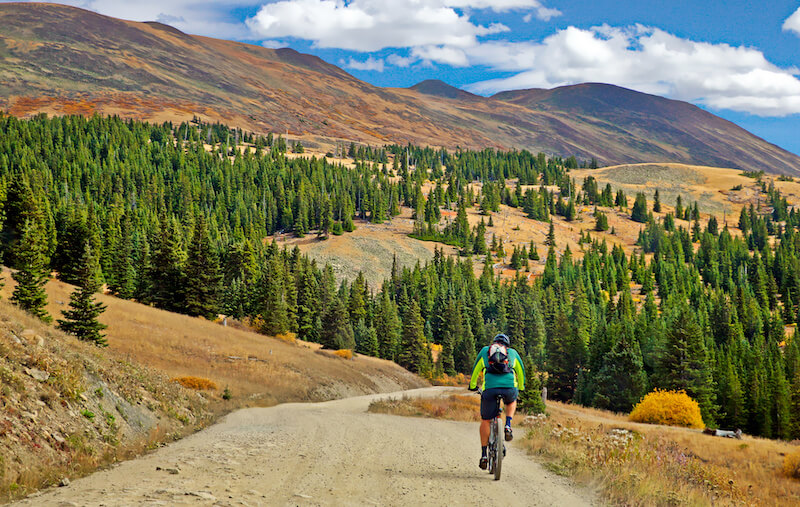 Outdoor activities like alpine skiing, nordic skiing, hiking, biking, and fishing are some of the most popular things in Shock Hill and Breckenridge. But this Colorado mountain town has many other exciting activities to enjoy. Boreas Pass Road is a historic train line converted into a road for automobile traffic and offers incredible valley views. The road reaches the top of the Continental Divide, providing anyone who visits with fantastic scenery. A casual stroll through Downtown Breckenridge is also a favorite, particularly during the holiday season when Main Street is decorated with twinkling lights and holiday displays.
Outdoor Activities
Residents of Shock Hill are just steps from the gondola, so it's easy to hit the ski slopes for a fun day of outdoor activities in just minutes. The ski areas are just a few miles from the Shock Hill community. The Breckenridge Nordic Center offers equipment rentals, ski fittings and sales, and access to several trails. Ski lessons are also available. During summer, adventurous activities like whitewater rafting, golfing, horseback riding, hiking, and mountain biking are some of the most popular options for many residents. Fishing, outdoor yoga, summer dog sledding, and birdwatching rank highly among residents.
Restaurants, Breweries, and Bars
Breckenridge is chock-full of exceptional restaurants, breweries, and bars. The TBar features a full-service bar and grill with microbrews, appetizers, and entrees with a gorgeous outdoor area. Located on Peak 9, The Overlook Restaurant boasts incredible views and delicious food, while The Maggie Waffle Shop (located inside The Maggie Restaurant) is a beloved breakfast hot spot. Tenmile Station is home to Breckenridge's largest on-mountain patio and serves up everything from breakfast and grab-and-go goodies to spicy barbecue. Unravel Coffee serves sustainable coffee, where residents and visitors can grab a delicious, hot cup of java and healthy food options. Cabin Juice is a full-service bar located inside Gravity Haus, a premier hotel and social club.
Nearby Attractions
Aside from slopes, eating, and shopping, there are plenty of fantastic nearby attractions with close proximity to Shock Hill. Breckenridge Golf Club is a Jack Nicklaus-designed signature course with 27 holes and plenty of challenges for the seasoned golfer. Country Boy Mine offers fun for the entire family with gold panning, mine tours, and a unique outdoor escape room. Blue River Plaza offers gorgeous scenic views, an outdoor picnic area, a kids' play area, and regularly hosted local community events. During the summer, visitors enjoy heading to Epic Discovery, which offers scenic chairlift rides, mountainside activities, rides for kids and adults, and much more.
Make Shock Hill Your New Breckenridge Home
Shock Hill is more than one of the most luxurious neighborhoods in Breckenridge—it's a lifestyle. With its convenient access to the BreckConnect Gondola and Main Street, residents enjoy the tranquility of mountain living and the excitement of a bustling downtown. The exceptional mountain views, combined with the allure of luxury homes, create an environment that's as comfortable as it is captivating. Shock Hill is the perfect choice for anyone seeking the best of both worlds—nature's serenity and urban vibrancy.
If you're looking for the perfect Breckenridge home, contact Breck Life Group with eXp Realty at (970) 409-4787 to get in touch with a local Breckenridge real estate agent and discover your new dream home today.