Moving to Silverthorne: 10 Reasons You'll Love Living in Silverthorne
Posted by Pete Deininger on Tuesday, August 8, 2023 at 12:21 PM
By Pete Deininger / August 8, 2023
Comment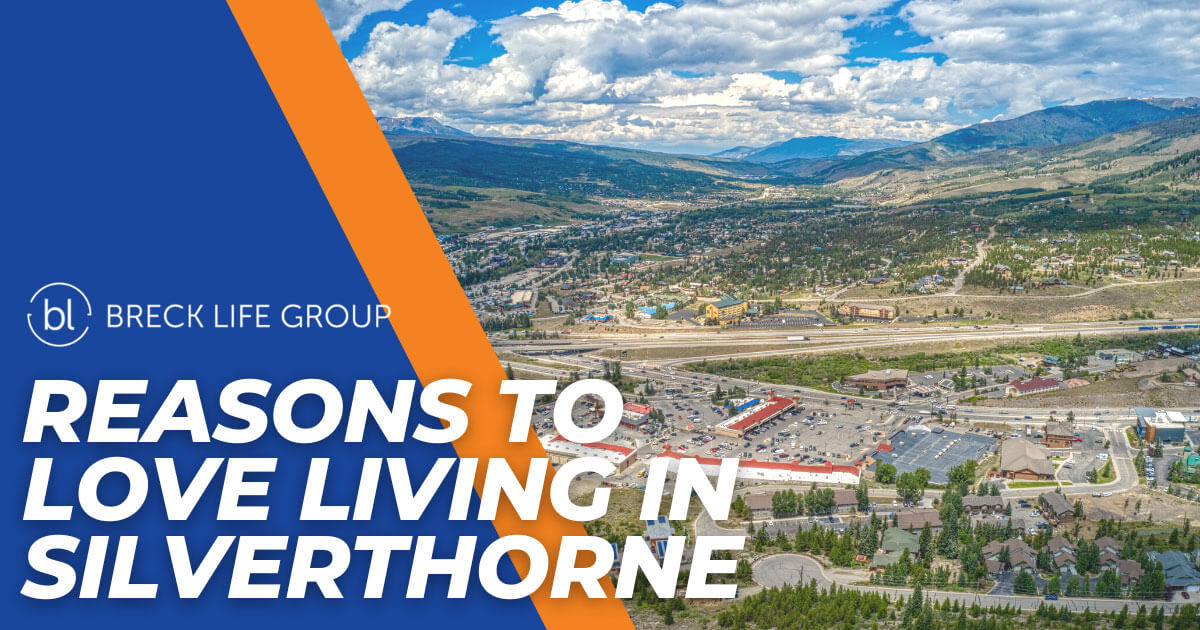 With breathtaking views, year-round outdoor activities, and a strong sense of community, there are many reasons to love living in Silverthorne in Summit County, Colorado. However, before investing in Silverthorne real estate, you need to know a few crucial things. Discover the local lifestyle, up-to-date housing information, and an overview of all the fun things to do near your new home. Here's what you need to learn before calling yourself a Silverthorne local.
10 Reasons Silverthorne Is a Great Place to Live
Mountain Paradise: Silverthorne is nestled in the heart of the Rocky Mountains, providing ample opportunities for hiking, mountain biking, and more.
World-Class Skiing: Silverthorne is just a stone's throw away from some of the world's best ski resorts, including Breckenridge, Keystone, and Copper Mountain.
Breathtaking Views: With the stunning backdrop of the Rockies, Silverthorne offers some of the most breathtaking views you can find in Colorado.
Blue River Fun: Blue River flows through the heart of town, inviting residents to go rafting and fishing.
Access to Dillon Reservoir: Silverthorne is located on Dillon Reservoir, allowing people to live directly on the water.
Shops & Restaurants: Silverthorne's numerous shopping areas offer mountain outfitters, delicious restaurants, and convenient stores.
Vibrant Short-Term Rental Market: The town's year-round demand for vacation rentals makes it a promising location for investors.
Close To It All: Silverthorne is just a short drive away from popular communities like Dillon, Frisco, and Breckenridge.
High Quality of Life: Silverthorne offers a high quality of life, making it an excellent place for anyone seeking a relaxed, outdoor-oriented lifestyle.
Diverse Housing Market: Luxury condos, secluded cabins, waterfront estates—you'll find it all in Silverthorne!
The Silverthorne Lifestyle
Living in Silverthorne is a truly enchanting experience, a delightful mix of serene mountain life, thrilling outdoor activities, and a warm, welcoming community. Located less than 15 miles north of the town of Breckenridge, it's a fantastic location for year-round residents who enjoy the shifting palette of the seasons, from the lush green summers to the crisp, snow-dusted winters. It's equally appealing to seasonal residents and vacation home investors who seek a tranquil escape for ski season or a lucrative rental property.
Of course, skiing is integral to the Silverthorne lifestyle. Its enviable location is just a short drive from numerous world-class ski resorts, including Breckenridge, Keystone, and Copper Mountain.
For those who enjoy water-based recreation, Dillon Reservoir—considered one of the best lakes near Breckenridge and Silverthorne—offers a perfect setting for boating, with the picturesque backdrop of the Rockies adding a touch of grandeur to every excursion. Meanwhile, the famed Blue River, with its tranquil, clear waters, is renowned as a prime spot for fly fishing. In essence, life in Silverthorne is about embracing the grandeur of nature, partaking in exciting outdoor adventures, and savoring the distinctive lifestyle offered by this unique mountain town.
Types of Homes in Silverthorne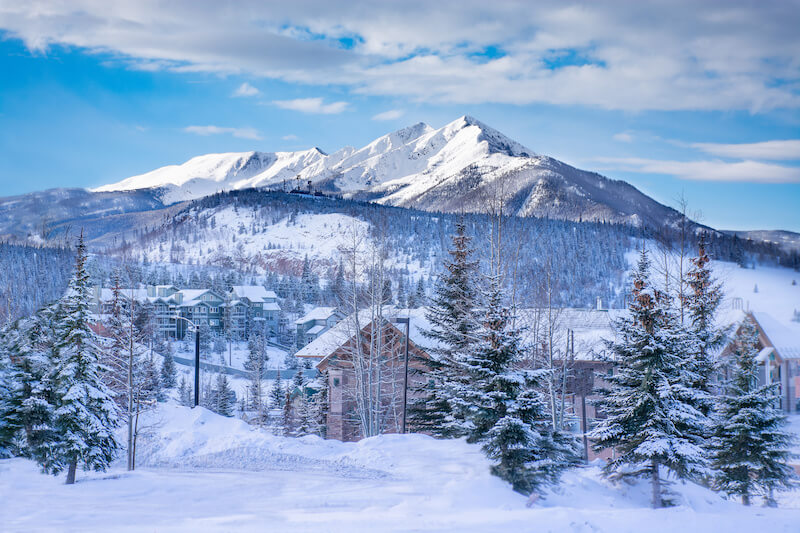 Silverthorne's real estate market is one of the most popular in Summit County. Homes for sale in Silverthorne cover a wide pricing spectrum, regularly listing from the $700s to more than $7 million. Among the diverse housing options, condos and townhomes in Silverthorne are especially prevalent, as they provide luxury amenities at more affordable prices. Depending on community regulations, these properties can make fantastic vacation rental homes.
Buyers looking for luxury will discover grand mountain estates in neighborhoods like Eagles Nest and Angler Mountain Ranch. These remarkable homes continually attract attention for their unique blend of luxury, location, and authentic mountain design. With prices going as high as $8 million, these properties present an unparalleled Colorado lifestyle.
Silverthorne Amenities
Silverthorne offers all the amenities you need to make everyday life easy, from dozens of local shops to a well-supplied community recreation center. The array of amenities and local services are on-par with bigger cities like Denver, providing metropolitan convenience in a naturally beautiful location.
Local Services
The Silverthorne Recreation Center is a vibrant hub of health, fitness, and community activities for all ages. Inside, you'll find an impressive indoor pool offering lap swimming for those seeking a vigorous workout, fun slides for family-friendly entertainment, and swim lessons for all skill levels. For those who prefer land-based exercise, the center provides a variety of group fitness classes to engage and energize participants.
Residents can also use Summit Stage, the town's free-to-ride bus system. Routes connect the town to shopping centers, hotels, and nearby cities. The commuter shuttle even runs to Lake County and Park County.
Shopping
The Outlets at Silverthorne, a premier shopping destination set along the scenic Blue River, is a retail paradise for residents and visitors alike. Spread across three distinct villages—Red, Blue, and Green—the outlets offer various stores to suit every taste and budget. From iconic fashion brands like Gap and Under Armour to specialized retailers like Sun & Ski Sports and Zumiez, the shopping options are as varied as they are plentiful.
This unique outdoor shopping environment provides access to high-quality goods at outlet prices and an inviting backdrop for a leisurely day out. The blend of scenic beauty, shopping convenience, and great deals creates immense value for everyone visiting the Silverthorne Outlets.
Things to Do in Silverthorne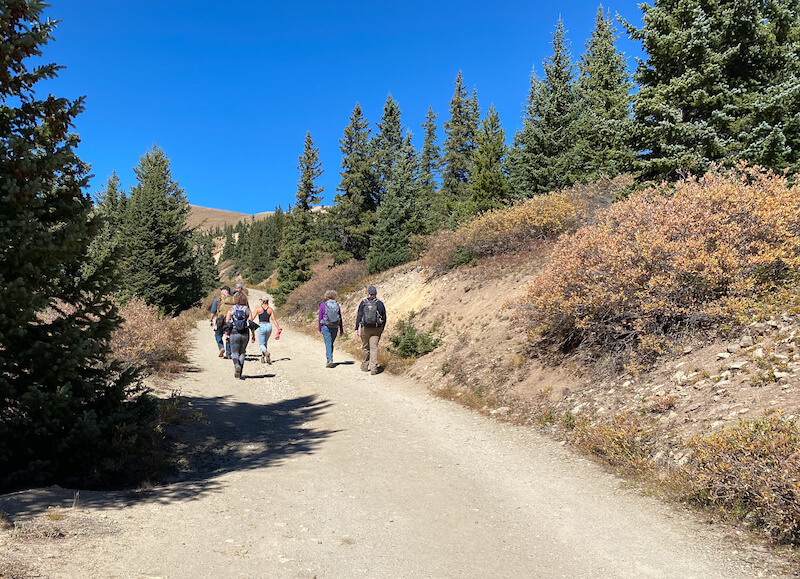 There's always a great selection of fun things to do in Silverthorne! The heart of Silverthorne beats with an outdoorsy rhythm: the Blue River, a hotspot for fly fishing, runs right through the town; the nearby Dillon Reservoir is perfect for boating and other water-based activities. Winter transforms the town into a snowy wonderland, where skiing, snowshoeing, and ice skating abound.
The Silverthorne Recreation Center offers indoor and outdoor recreational amenities, while the Outlets at Silverthorne provide a unique shopping experience along the scenic Blue River. With a thriving arts scene centered around the Silverthorne Performing Arts Center and tasty dining options, Silverthorne offers a vibrant lifestyle amid the stunning Rockies.
Skiing
Keystone Ski Resort, located just a short drive from Silverthorne in the Keystone area, is an expansive winter sports paradise. With three unique mountain peaks, the resort offers diverse terrains, accommodating all skill levels. Meanwhile, Breckenridge Resort is a beloved favorite for skiers and snowboarders from all around the world. With the village of Copper Mountain and its slopes just a 15-minute drive away, Silverthorne residents are truly spoiled with skiing choices. Other nearby resorts include Arapahoe Basin and Loveland Ski Area.
Outdoor Activities
In summer, Silverthorne, Colorado, transforms into an open-air playground. The town is surrounded by numerous trails leading to stunning vistas, perfect for hiking and biking enthusiasts. Local parks offer spaces for picnics, games, and community events. White River National Forest, a vast expanse of wilderness, provides opportunities for camping, fishing, and exploring diverse flora and fauna.
Blue River and Dillon Reservoir add water-based activities into the mix, with boating, paddleboarding, and fly fishing. Each summer day in Silverthorne brings a chance to experience the richness of Colorado's outdoors in a vibrant and engaging setting.
Breweries & Restaurants
Silverthorne's culinary scene is vibrant and diverse, catering to various tastes. Dillon Dam Brewery pairs award-winning craft beers with hearty pub fare, while The Baker's Brewery offers unique brews and a gourmet twist on comfort food. Red Mountain Grill serves home-cooked dishes in a mountain lodge atmosphere. Italian cuisine lovers will appreciate Sauce on the Blue for its authentic Italian food.
Best Places to Work Near Silverthorne
The job market in Silverthorne has numerous opportunities in both the public and private sectors. Summit County is one of the largest employers, offering various roles in administration, public safety, and community services. Thanks to the town's numerous shops, restaurants, and resorts, retail and hospitality also play a significant role in the local economy. These establishments provide many jobs, particularly in customer service, management, and culinary positions.
Many Silverthorne residents make the short drive to take advantage of the larger Breckenridge economy. As Silverthorne continues to grow and attract more residents and tourists, the job market is expected to expand with it.
Schools In & Around Silverthorne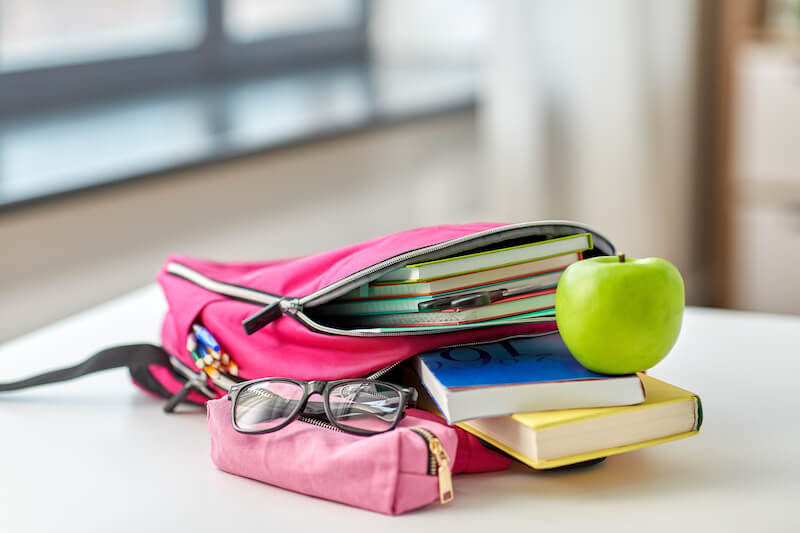 The town of Silverthorne is served by the Summit County School District, which operates the public schools in Breckenridge, Dillon, and Frisco. Silverthorne Elementary is the town's only elementary school. As students progress, they typically transition to Summit Middle School and then to Summit High School or Snowy Peaks Jr/Sr High School.
For those seeking an alternative to public education, The Peak School is a private institution catering to students in grades 6 through 12. The school is known for its small class sizes, allowing personalized instruction. Beyond that, Colorado Mountain College is the local community college with campuses in both Dillon and Breckenridge.
Life in Silverthorne: Your Rocky Mountain Paradise Awaits
It should come as no surprise that Silverthorne is one of the best places to live in Summit County. Its unique blend of outdoor recreational activities, abundant skiing, vibrant arts scene, tasty dining options, and numerous educational institutions make it a standout location for people seeking an active lifestyle surrounded by natural beauty. Whether you're looking for a full-time home, a part-time getaway, or some of the most spectacular luxury homes in Summit County, Silverthorne may be the perfect place for you.
If you're looking for the perfect Silverthorne home, contact Breck Life Group with eXp Realty at (970) 409-4787 to get in touch with a local Silverthorne real estate agent and discover your new dream home today.