Luxury Condo Investment Tips: What to Know Before You Buy
Posted by Pete Deininger on Wednesday, February 15, 2023 at 9:18 AM
By Pete Deininger / February 15, 2023
Comment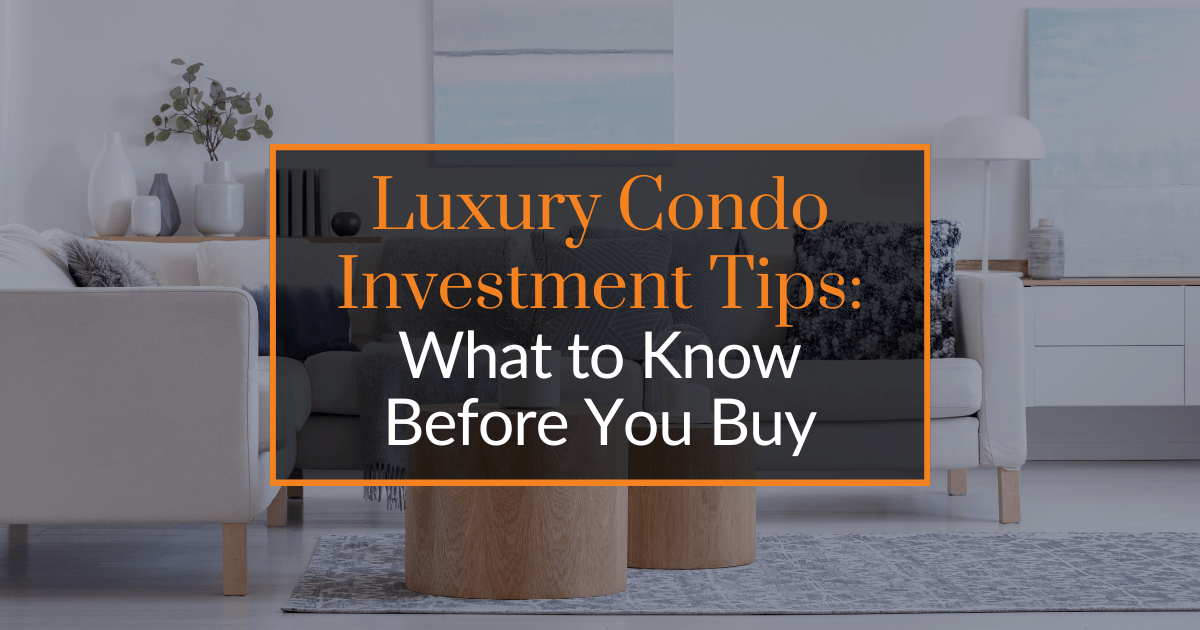 A luxury condo is undoubtedly one of the best and most lucrative investments anyone can make. It frees the homeowner from the stress of general property maintenance and is an excellent source of passive income since one can always rent it out. But buying a condo isn't the same as investing in a detached or single-family home. Keep reading for four important tips for investing in a luxury condo.
Consider the Location for Both Summer & Winter
It's essential for condo buyers to review the location and whether it's convenient for them, potential guests, and renters if they plan on using it for passive income. Different cities may have different tourism patterns; excellent vacation or rental condos can be found in both seasonal locations such as beach communities and winter- and summer-friendly destinations such as ski towns.
In ski towns, ski-in, ski-out condos make an excellent investment since they're often conveniently close to ski lifts, trails, and resorts, making them an ideal place to call home for winter sports enthusiasts. At the same time, these ski towns attract hordes of visitors during summer when there's no snow, and summer activities like hiking, biking, and whitewater rafting are the order of the day, so condos further from the ski lifts may be more valuable. Be sure to consider what attractions are the most popular in the desired location. If there are multiple attractions, which will be most popular in different seasons?
To sum it up, if investing in a condo you plan on renting out, consider where exactly it is, attractions in the area, and peak seasons for tourism. A luxury condo also makes an ideal vacation home, so consider when you'll be using it yourself to identify the best place to buy.
Check Out the Available Amenities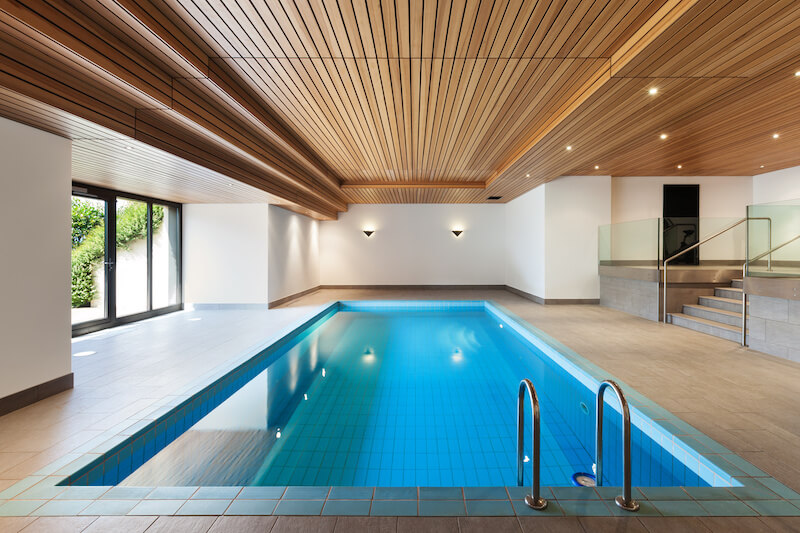 Besides location, review the amenities available to a luxury condo too. This is essential because while many condos come with excellent amenities, some buyers may not need or want some of them, meaning they might be paying a higher premium for features they'll never use. In other instances, the condo might lack the amenities the buyer needs.
Remember, these amenities are valuable to the owner and potential guest renters, meaning the better they are, the higher one can charge for stays. Prioritize condos with amenities such as private outdoor spaces, ample parking, fast internet access, swimming pools, ski-in, ski-out features, lighted and well-maintained playing courts and fields (could be tennis, basketball, or football), clubhouse, bars, shops, or even picnic areas with BBQ tables.
If the condo lacks amenities considered vital by the owner or the guests, such as a bar or swimming pool, ensure it's close to other similar public or private ones. Compare amenities for luxury condos in different neighborhoods to determine whether a particular condo is worth the price tag. This will also ease the search for a great luxury condo.
Look into HOA Rules and Property Managers
A significant advantage of buying a luxury condo is that maintenance tasks are essentially off the owner's to-do list. In some communities, especially condo-hotel setups, the condo association will even handle basic housekeeping tasks at a fee and watch the property when owners aren't present.
What's more, governing rules guide general condo residents' etiquette. Before buying it, a potential condo buyer must look into the HOA and property management rules. Once the buyer signs the fine print and officially acquires ownership, they're contractually bound by all of the community's bylaws and related regulations. For example, if the HOA restricts renting out the condo, owners cannot generate income from it. Other HOAs might allow owners to rent the condo out but limit how long, how often, and even when they can do so. In some condo communities, owners might even have to pay an application fee if planning to use the unit for long-term rentals.
So, before acquiring ownership of a condo, carefully evaluate the condo rules and whether they'll limit buyers from using the unit as they want. Remember, an HOA's budget can also impact a buyer's mortgage application. For instance, if the HOA lacks funds for emergencies like roof repair, the mortgage lender might need to carry a special assessment, only adding to the buyer's costs.
Buy at the Right Time
As with any other property in real estate, luxury condos are also subject to market cycles that directly influence the overall value and costs. For instance, in ski towns, demand for luxury properties is typically higher during winter when visitors flock to the town for winter sports. That means luxury condos available for sale are often fewer, and prices are high. In beach towns, the reverse applies. During summer, demand is high when most people flock to these towns to enjoy sun and surf, which means inventory is also selling fast and, as a result, selling for higher prices.
So, before investing in a luxury condo, consider whether it's the right time to buy. To get the most value for the investment, consider waiting for an off-season market as demand will be lower, inventory higher, and prices generally more affordable. A local real estate group can also help determine the best time to buy.
Fully Understand What Your Budget Will Allow
When purchasing any sort of property, you need to understand your budget, but it's even more important when purchasing a property for rental. When setting up a budget, you need to consider the times when it isn't being rented out. Will you still have enough money each month to pay the mortgage even when you aren't bringing in rent from the rental? This is an important question that you need to answer before investing in a luxury condo, especially if it's in a location that's popular seasonally.
Additionally, you will have to decide how much of an investment you are willing to make in the property itself. Are there any renovations or updates that need to be done? How much money can you afford to put into these improvements? What about furniture? If it's a vacation rental, you'll need to provide your own furniture, but if it's long-term, you can expect that tenants will want to bring their own furniture. All these costs add up, so you need to make sure your budget is taking them into consideration.
Before closing on a rental, it's important to understand the full cost of owning a luxury condo and decide whether it makes financial sense for your budget.
Making Profitable Luxury Condo Investments
Whether in ski-towns, beach-cities, or a city-vacation destination, buying a condo is undoubtedly exciting. However, there are many factors to consider, from HOA regulations and how they impact profitability to market cycles. So, don't let the excitement and dreams of how to decorate a new condo get in the way of long-term satisfaction. Do due diligence to make profitable luxury condo investments.