5 Types of Home Mortgages: Which is Best for You?
Posted by Pete Deininger on Monday, December 13, 2021 at 7:38 AM
By Pete Deininger / December 13, 2021
Comment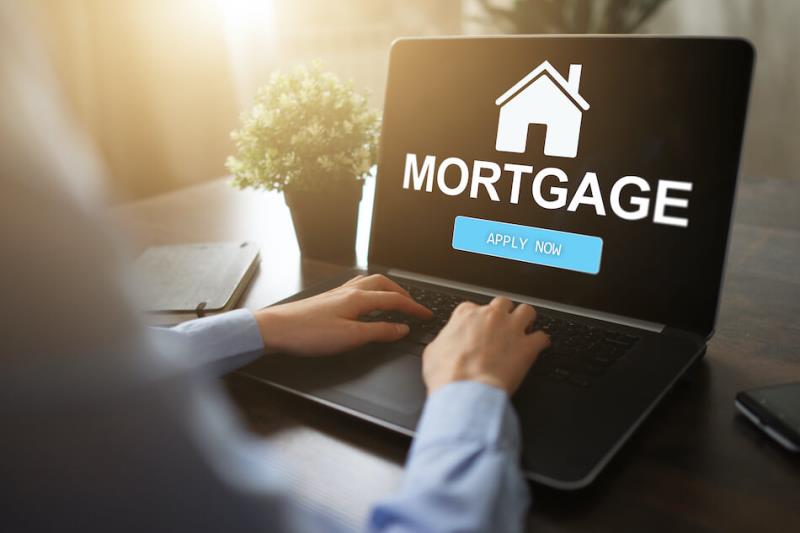 Breckenridge, Colorado, entices home buyers as a Rocky Mountain community with a ski resort and year-round outdoor recreation. Located at the Rocky Mountains' Tenmile Range base, Breckenridge is home to 4,500 residents, but the population can swell to nearly 40,000 during peak season.
Breckenridge real estate features properties that are perfect for year-round living, part-time vacation use, or investment purposes alone. For prospective Breckenridge buyers, it's essential to first look at the various types of home mortgages and determine which may work best. Keep reading to become an expert on mortgage types.
For informational purposes only. Always consult with a licensed mortgage or home loan professional before proceeding with any real estate transaction.
Conventional Bank Loan
The conventional bank loan or mortgage is one people often have some familiarity with, especially if it's not the first time buying a home. Facts to know about a conventional bank loan:
The federal government does not back the loan.
Buyers may need to put down 20- to 30-percent of the purchasing price.
A buyer's credit score and history will be checked. This information is used to determine loan approval and the loan interest rate.
In addition, a bank lender may also require the buyer to have six months of available cash/liquid assets. While a conventional bank loan is one of the most common routes to a home mortgage, lenders may not approve it if it's the fifth mortgage in the buyer's name.
HELOC (Home Equity Line of Credit)
A HELOC is a credit line that typically has a variable interest rate versus a fixed interest rate. In a HELOC, the current interest rate and loan balance work to determine the monthly payment. Buyers looking to keep the same monthly payment may have issues with a HELOC.
Like any other loan, a HELOC has advantages and disadvantages. On the plus side, the buyer can pay down the loan or even pay it off at any time, typically without penalties. It tends to be a flexible way to finance a home, especially a second home or investment property.
If the HELOC for a second home/investment property has been secured with the primary residence, there can be one major disadvantage. If there is a default on the loan, the lender can foreclose on the primary home.
Hard Money Loan/Commercial Real Estate Loan
A hard money loan is usually favored most by a professional real estate investor versus someone looking to buy a vacation home in a resort town like Breckenridge.
Advantages of this type of loan can include:
Fast approval, often within 24-hours
Quick-release of funds may come in about three to five days
Usually easy to qualify for if the buyer puts down at least 25-percent of the purchase price and has solid cash reserves
Disadvantages may be:
A short-term loan, often need to be repaid in two to five years
Typically, higher interest rates than a conventional bank loan
May also have fees/points, which usually are two to four percent of the total loan amount
FHA Mortgage
As a first-time investor in a vacation property, particularly a rental, the FHA mortgage may be something to consider. However, the property owner must occupy a unit, and the property must have at least two to four teams to qualify.
Looking at buying in a community of ski condos in Breckenridge and living there year-round? Then the FHA mortgage may be the one. Typically, it requires a down payment of about three-point-five percent versus the 25-percent a conventional loan usually needs. It also allows cash gifts to be used for down payments, and it may also qualify for grant money from a municipality.
VA Mortgage
VA mortgages are open to active duty personnel and veterans. This type of home mortgage may be attractive because usually, it has:
Low-interest rates
Low or no down payment
Low or limited closing costs
No required private mortgage insurance
The other advantage is that a VA home loan isn't a one-time deal. It comes with a lifetime benefit so that it may be used more than once.
Which Mortgage Type Is Right For You?
As Breckenridge real estate market updates bring the latest information, prospective buyers can expect to see exciting new properties introduced all the time. When ready to buy a home in Breckenridge or another area, it's essential to consider all loan options. Every loan has its distinct pros and cons. Be sure to research, ask questions, and know what terms are offered before signing.
For informational purposes only. Always consult with a licensed mortgage or home loan professional before proceeding with any real estate transaction.