8 Affordable Breckenridge Condos: Best Value Near the Slopes
Posted by Pete Deininger on Wednesday, June 15, 2022 at 7:35 AM
By Pete Deininger / June 15, 2022
Comment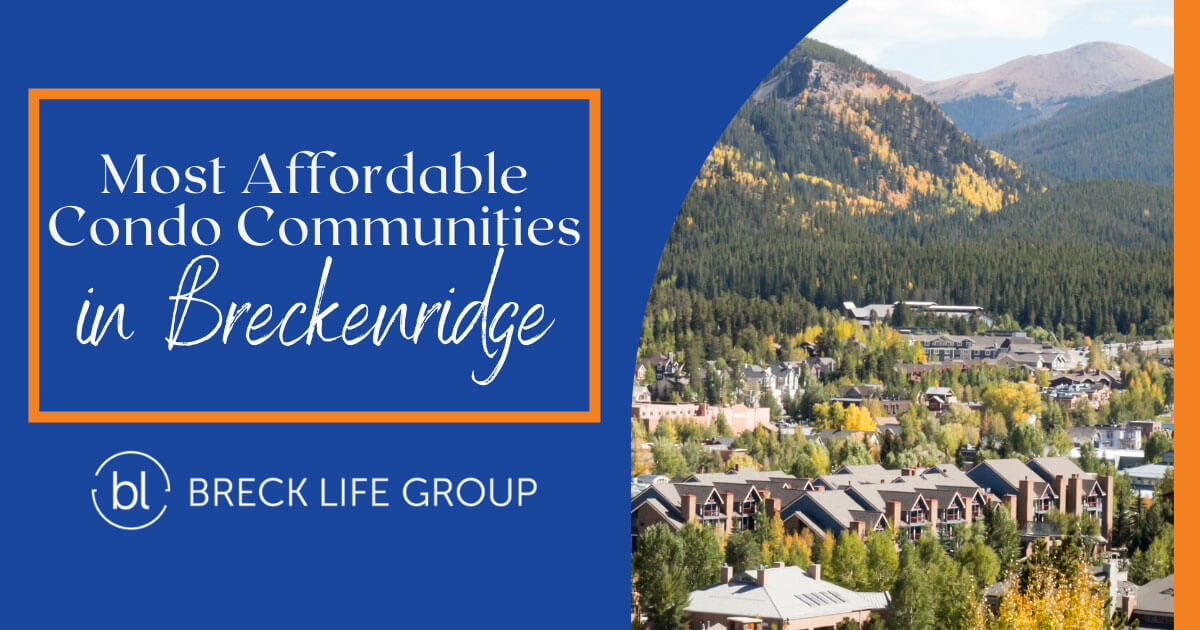 With world-class ski slopes, five-star dining options, and countless boutiques and shops, luxury and adventure are included in almost all of the best Breckenridge condo communities. Fortunately, investing in Breckenridge condos for sale doesn't have to break your budget. Whether you're looking to own a vacation rental or establish a permanent residency, numerous condo communities have amenities and locations on-par with Breckenridge's most expensive condo communities for a fraction of the price. Read on to learn about the most affordable condo communities in Breckenridge.
River Mountain Lodge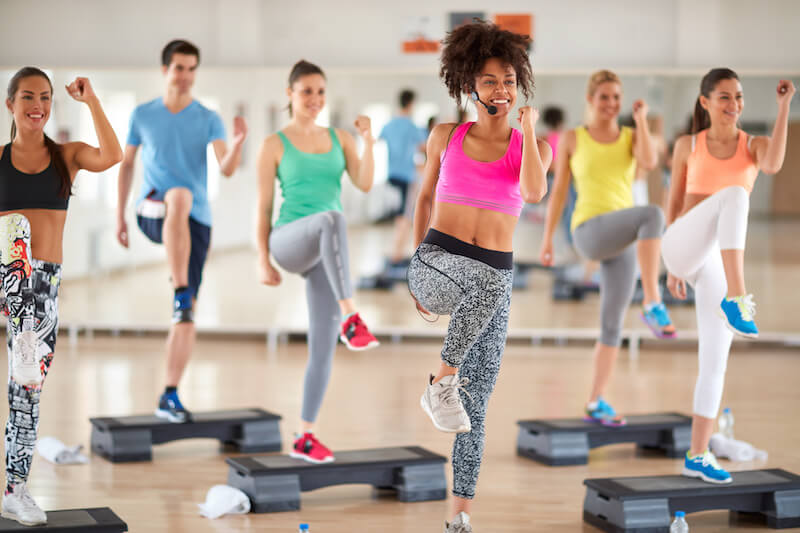 Nestled on the Blue River, River Mountain Lodge is one of the area's most popular condominium complexes. Established in 1994, River Mountain Lodge is a hybrid hotel/condominium complex with integrated residential and hotel spaces. River Mountain Lodge is located at the base of the Four O'Clock Run and is a well-known ski-in/ski-out destination, making it an ideal location for ski enthusiasts. River Mountain Lodge is within walking distance to the BreckConnect Gondolas and Main Street. Additional surrounding areas include Blazing Saddles Condo, South Main Condo, Four Seasons Village, Grand Timber Lodge, Sawmill Creek Condo, and Sawmill Station.
With its distinctive blue exterior and amenities, River Mountain Lodge has so much to offer its residents and visitors. On-site amenities include a swimming pool, four hot tubs, a fitness center, conference rooms, a steam room, a sauna, a rustic fireside lounge, and indoor parking. River Mountain Lodge has 123 units, including 47 studios, 36 one-bedroom condos, 33 two-bedroom condos, and five three-bedroom condos with varying sizes and layouts. Sizes range from 137 to 1,963 square feet, depending on the unit. Units can be rented or owned, and the community allows vacation rentals. While prices are subject to change, River Mountain Lodge condos for sale are usually listed for less than $1 million.
River Mountain Lodge Amenities
Conveniently Located at Four O'clock Ski Run
Bus Access
Outdoor Heated Pool
Fireside Lounge
Indoor Parking
Hot Tubs
Fitness Center
On-Site Restaurant
Liftside Condos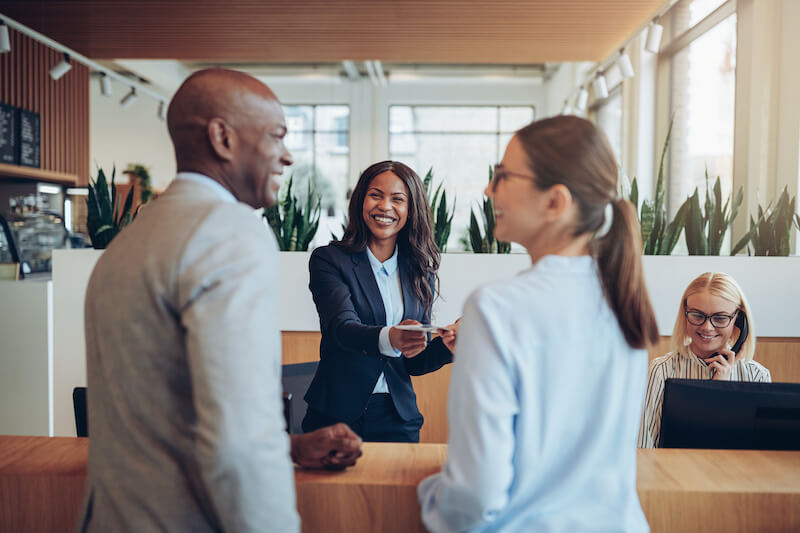 Located near the base of Peak 9, Liftside is a highly sought-after community in the heart of the action. Liftside is a classic condominium community with over 115 studios and is one of the most affordable communities in West Breckenridge. Conveniently located on South Park Avenue, Liftside is just a short distance from Historic Downtown Breckenridge and BreckConnect, Breckenridge's seasonal network of gondolas. These fantastic condos are ski-in/ski-out, providing residents and guests with greater flexibility. Liftside has extraordinary views of Baldy Mountain, the Ten Mile Range, Maggie Pond, Downtown Breckenridge, and the breathtaking slopes at Breckenridge Ski Resort.
Liftside is conveniently located near the area's best amenities and jaw-dropping views. Surrounding areas include Beaver Run Resort, Chimney Ridge, Cimarron, Der Steirmark, Elk Ridge, Grand Timber Lodge, Great Divide Lodge, Los Pinos, Main Street Breckenridge, One Breckenridge Place, Park Avenue Lofts, Saddlewood, The Cedars, The Village at Breckenridge, Trails End, Valdoro Mountain Lodge, and Westridge Town Home. In addition to the area's many features, the complex features many desirable amenities, including garage parking, a pool, a hot tub, elevators, on-site property management, and a front desk. Liftside condos for sale typically cost between $550,000 and $800,000.
Liftside Condos Amenities
Ski-In/Ski-Out
Concierge Service
On-Site Management
Elevators
Garage Parking
Swimming Pool
Hot Tub
Easy Access to Hiking, Fishing, & Skiing
Park Meadows Lodge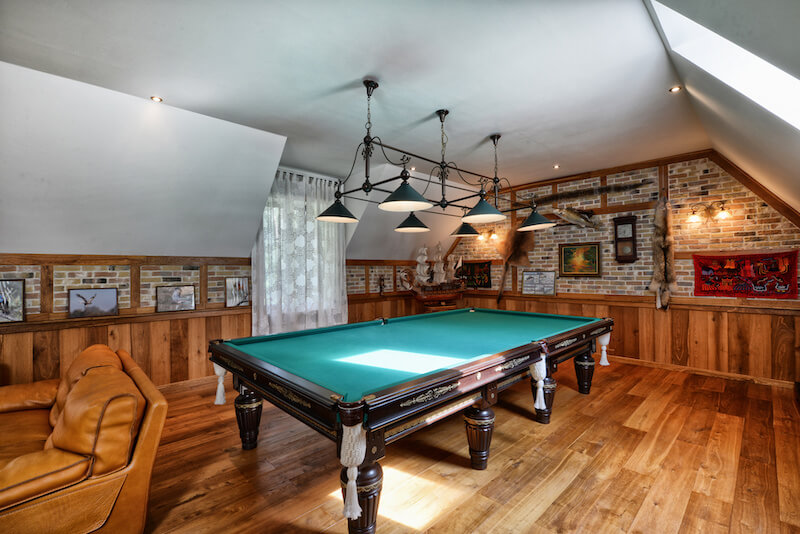 Located on Sawmill Road, Park Meadows Lodge is part of a cozy, secluded condominium complex with stunning views of the Four O'Clock Run. Built in 1998, Park Meadows Lodge is a three-story building with unique plus-shaped buildings reminiscent of the Swiss Flag. This gives the unit increased natural lighting and increased balcony space, allowing residents and guests to take full advantage of the mountain views. The vintage, rustic design of the units harkens to the classic alpine architecture Breckenridge became famous for.
With sightlines of the Four O'Clock Run, Park Meadows Lodge is just a short distance to the base of Peak 8 and is within walking distance of Downtown Breckenridge. In addition to its tranquil location, this condominium complex has many desirable amenities, including a pool, a fire pit, hot tubs, and more.
There are 31 Park Meadows Lodge condos, all one-bedroom units ranging from 296 to 592 square feet. Each room has free WiFi, keyless entry, a complete kitchenette, and a ski storage locker. These units can be purchased or rented out, making it an ideal, affordable location for many visitors.
Park Meadows Lodge Amenities
Conveniently Located Near Peak 8
Walking Distance to Downtown Breckenridge
Hot Tubs
Firepit
Game Room
Outdoor Picnic Area
Shared Grills
Free Parking
Wildwood Lodge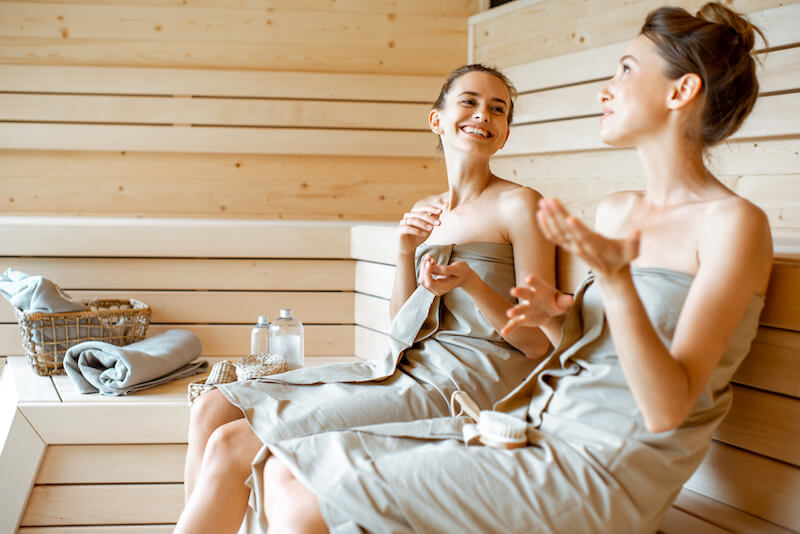 Constructed in 1987, Wildwood Lodge is an affordable, classic condominium community located just a short distance from Four O'Clock Run and Downtown Breckenridge. Wildwood Lodge is a charmingly rustic condominium community with many desirable features with its distinct alpine design. The community also backs onto a creek, adding a natural, serene ambiance to the area.
As with many area complexes, Wildwood Lodge offers a convenient ski-in/ski-out experience, giving residents and guests greater flexibility with their day while out on the slopes. This community backs onto the famous Four O'Clock run and is just a short distance to Downtown Breckenridge and the resort town's integrated gondola system, BreckConnect, giving residents and guests easy access to everything Breckenridge has to offer. The surrounding areas include Sawmill Patch, Sundowner, and Park Place Condo.
Wildwood Lodge has 36 total units. While the majority are one-bedroom condos, there are a handful of two-bedroom condos for those searching for more room. One of the many perks of living at Wildwood Lodge is that it is pet-friendly, giving owners plenty of options. Wildwood Lodge condos for sale are an affordable alternative compared to other communities, with reasonable HOA fees, starting at $395 per month for a one-bedroom unit.
Wildwood Lodge Amenities
Balconies Overlooking Four O'Clock Run
Ski-In/Ski-Out
On-Site Management
Hot Tubs
Sauna
Steam Rooms
Front Desk Staff
Picnic Areas
Pet-Friendly
Wildflower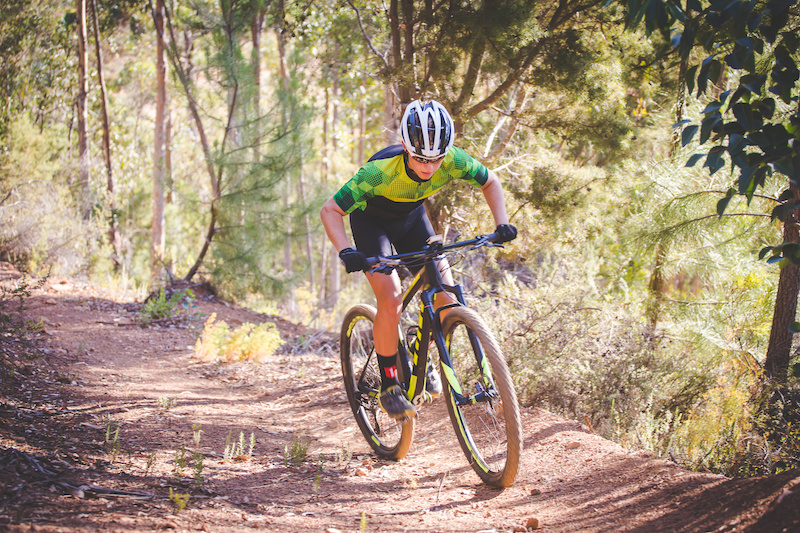 Located near Boreas Pass Road, Wildflower Condo is a rustic, more secluded alternative to many other nearby condominium communities. Constructed in 1995, Wildflower is just a short distance from Breckenridge's premier ski resorts and historic downtown area. Wildflower Condo is a popular destination to be in-tuned with the great outdoors, whether it's through winter sports or warm-weather activities. Wildflower Condo residents are just steps away from world-class skiing, snowboarding, hiking, mountain biking, cross-country skiing, and snow-shoeing. Wildflower Condo homeowners also have access to many amenities found at Village at Breckenridge, including a world-class recreation center, 27-hole golf course, ice arena, dog park, skate park, kayak park, and the nordic center.
Wildflower Condo comprises mostly one-bedroom/one-bathroom condos, averaging around 500 square feet. As with many older, tight-knit condominium communities, Wildflower Condo is an excellent, affordable alternative for residents and guests who want a beautiful, rustic condo without all of the bells and whistles. Wildflower Condos can be purchased or rented out, but rentals have a 30-night rental minimum. Generally, Wildflower condos for sale cost between $380,000 and $675,000.
Wildflower Amenities
Easy Access to Skiing, Hiking, & Biking
Balconies
Near Some of the Best Trails in Breckenridge
Easy Access to Bus Route
Snowdrop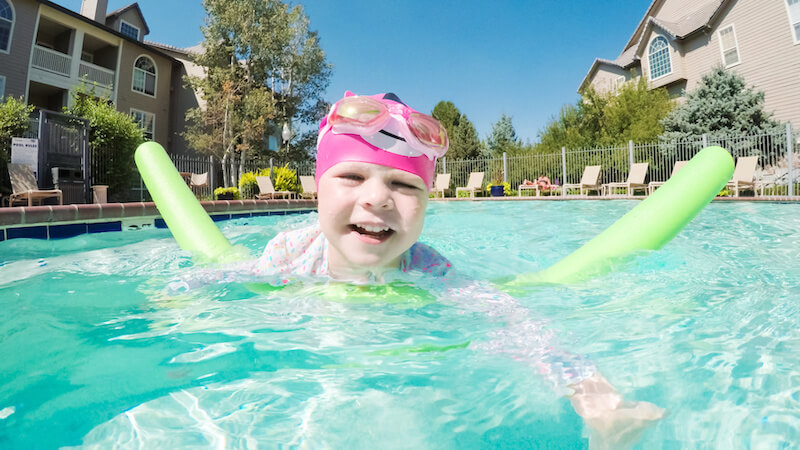 Situated around the Five O'Clock Run, Snowdrop is a more intimate, townhouse-style community with a classic alpine design in a tranquil setting. Snowdrop is nestled on Columbine Drive, set in the Four Seasons area of the Warriors Mark neighborhood. Located just a short distance from Peak 9, Snowdrop offers free shuttle rides to and from town, giving residents and guests easy access to everything in and around Breckenridge. Snowdrop has access to neighborhood amenities on Columbine Drive, including the public pool. Additional surrounding areas include Tannenbaum By The River, Lift Condo, The Corral at Breckenridge, and Village Point.
The Snowdrop condos are bright and airy, with an open floor plan. With only 15 units, Snowdrop offers a tranquil alternative to the busy resort-style communities. The units have patios or decks, utilizing the area's stellar outdoor space. Additional amenities include underground parking. Units at Snowdrop can either be purchased or rented, and range in size, including studios, one-bedroom condos, and two-bedroom townhouses. A one-bedroom unit is listed for $695,000, on average.
Snowdrop Amenities
Free Shuttle Rides To and From Breckenridge
Access to Columbine Public Pool
Patios or Decks on All Units
Underground Parking
Hiking & Biking Trails
Conveniently Located Near 5 O'Clock Run
Edelweiss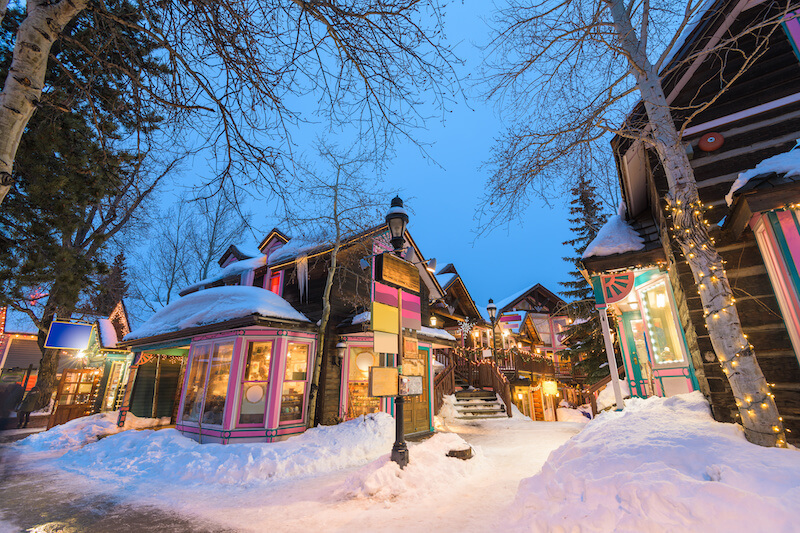 Nestled near Peak 8, Edelweiss is a rustic, more established condominium community comprised of modest studio apartments and one-bedroom units. A truly classic community, Edelweiss units feature gorgeous views of Baldy Mountain and Downtown Breckenridge. Located on Main Street, Edelweiss is located on the north side of Downtown Breckenridge. While this is the quieter end of town, these units are still easily accessible to many of the area's best-known shops and restaurants. Better yet, the north end also has many shops, restaurants, and boutiques worth exploring, away from the crowds.
Edelweiss is also located just a half block from BreckConnect, the area's elaborate gondola network, connecting residents and visitors to the ski trails and Downtown Breckenridge. Edelweiss condos for sale offer a quiet, affordable alternative for those looking for more serenity while within walking distance of the sites or just a gondola ride away.
Edelweiss Amenities
Located Less Than 1 Block From BreckConnect
Centralized Main Street Location
Near Peak 8
Within Walking Distance of Shops & Restaurants
Inner Circle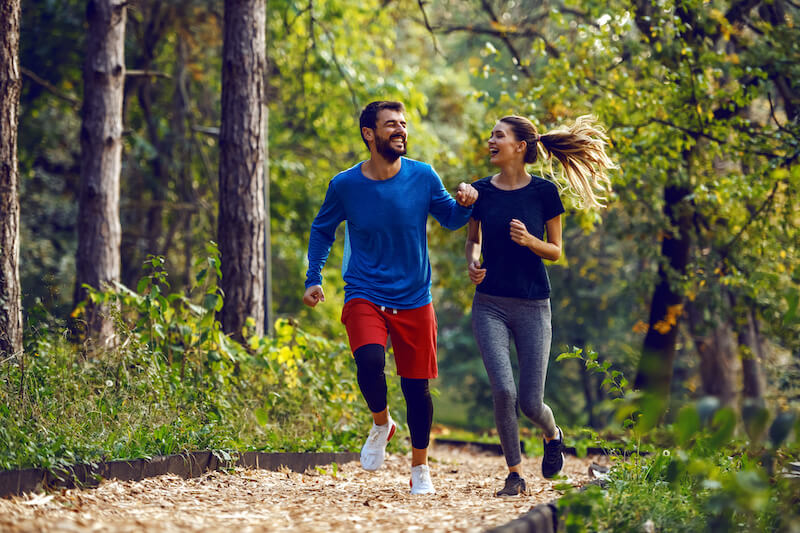 Like Snowdrop, Inner Circle is a close-knit, townhouse-style community set slightly southeast of the center of the Columbine loop, right next to the Columbine HOA pool. Located just a short distance from Peak 9 and the outskirts of Downtown Breckenridge, Inner Circle condos comprise a charming community, with many alpine decorative touches and rustic design features, nestled in a tranquil neighborhood near the ski slopes. Because of its desirable location within the Columbine HOA, Inner Circle shares use of many of the Four Season's amenities, including the clubhouse, which has an outdoor heated pool and several hot tubs for resident and guest use. In addition, Inner Circle also has a free shuttle service, transporting riders anywhere they need to go in and around Breckenridge.
Inner Circle is an outdoor enthusiast's haven with easy access to nature trails. These maintained trails make it easy to ski over to the base of Peak 9 during the winter months. These trails are a short hike over the Blue River in the summer. Within the property itself, Inner Circle offers one-bedroom and two-bedroom units with off-street parking, balconies in many of the units, and views overlooking the Columbine River and Ten Mile Range.
Inner Circle Amenities
Off-Street Parking
Free Shuttle Access To and From Breckenridge
Well-Maintained Nature Trails
Balconies
Access to Pool & Hot Tubs
Affordable Condos With Priceless Perks in Breckenridge
From modest studios to alpine-inspired townhouses, Breckenridge has various affordable lodging options while still providing residents and guests with plenty of amenities. While many of these amenities are shared, some of them offer levels of exclusivity found in more expensive Breckenridge neighborhoods. With some of these alpine properties, living and playing in Breckenridge open many doors for various residents and visitors to the area.
If you're looking for the perfect Breckenridge home, contact Breck Life Group with eXp Realty at (970) 409-4787 to get in touch with a local Breckenridge real estate agent and discover your new dream home today.