8 Most Affordable Neighborhoods in Breckenridge: Live Near the Slopes For Less
Posted by Pete Deininger on Monday, June 6, 2022 at 7:40 AM
By Pete Deininger / June 6, 2022
Comment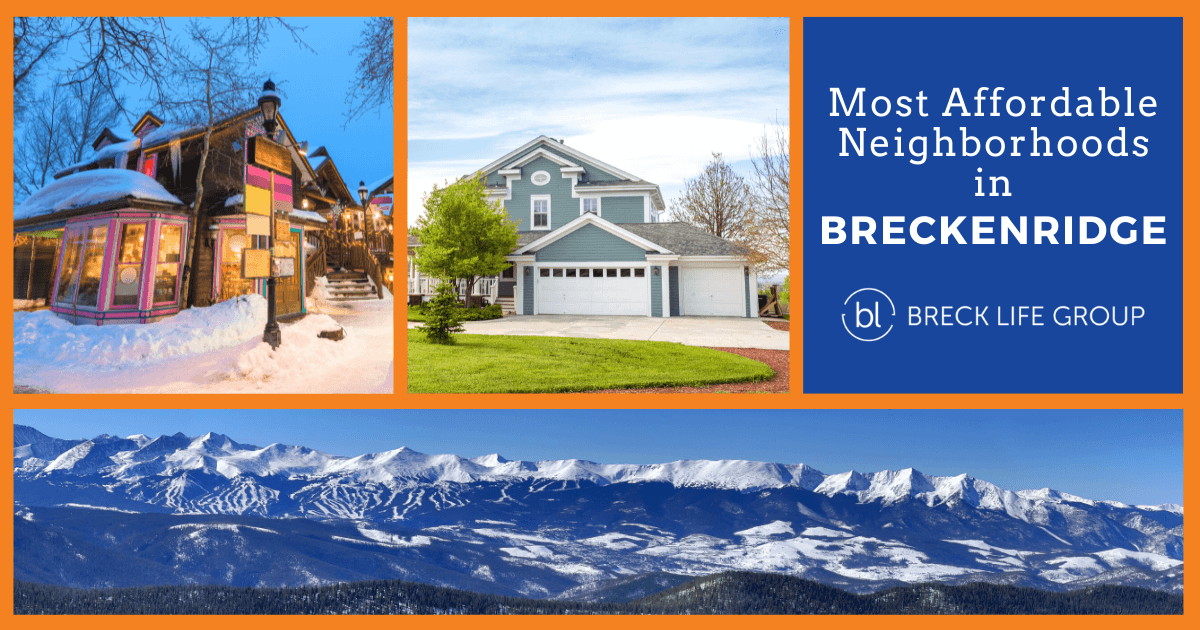 With a rich history dating back to the 19th century, Breckenridge was a small mining town set at the base of the Ten Mile Range. Today, Breckenridge real estate is known to offer some of the most luxurious alpine communities in Colorado.
Fortunately, enjoying this widely desired mountain lifestyle doesn't mean you have to buy a home in the most expensive Breckenridge neighborhoods. Affordable communities in town offer fantastic amenities, stunning views, and convenient access to the slopes. If you're ready to get more Breck for your buck, keep reading to learn about the most affordable neighborhoods in Breckenridge.
Wellington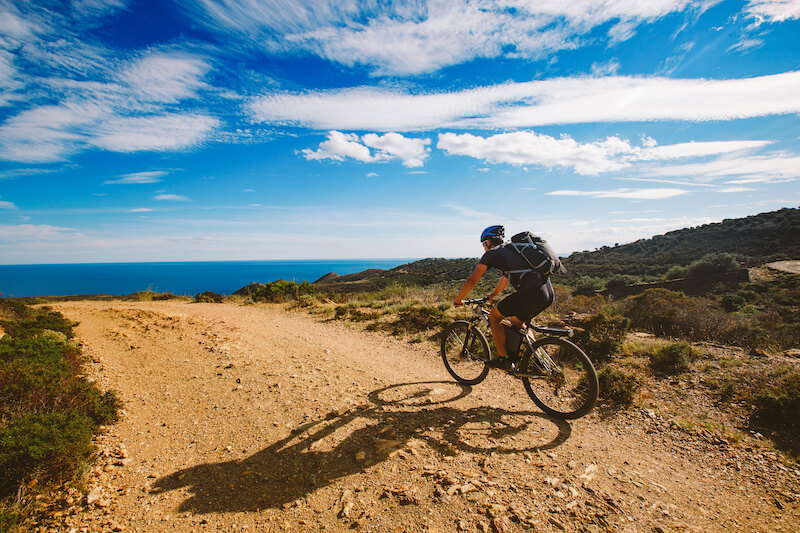 Conveniently located just 5 minutes from Downtown Breckenridge, Wellington homes for sale comprise a beautiful, stately community that pays homage to the area's historical roots. Created by architects and developers who embrace New Urbanism, Wellington was created in 1999 and is part of the French Creek community. The land was initially owned by the B&B Mining Company, one of the country's largest ore mining companies, before it was developed into a picturesque community that seamlessly integrated into the area's naturally beautiful surroundings.
The homes in Wellington are primarily single-family homes, with a blend of contemporary and Victorian-style homes. The area's homes combine the architectural elements of Victorian homes, including gables, fretwork, expansive front porches, idyllic picket fences, and walkable sidewalks—all with modern floor plans to suit contemporary homeowners.
Wellington has numerous amenities just a short distance away, including some of the area's best restaurants, shops, boutiques, and bars. It is also located along a bus line, making it an ideal neighborhood for commuters. It is also a popular area for cyclists and hikers since it's located just a short distance from Breckenridge's best trails. In addition to its ideal location, this area offers lower-cost single-family homes, with past selling prices ranging from the mid $500s to $1 million.
Wellington Amenities
Wellington Trail And Breckenridge Bike Park
Direct Bus Routes to Downtown Breckenridge
Breckenridge Equestrian Center
Breckenridge Outdoor Education Center
The Canteen Tap House and Tavern
Valdora Village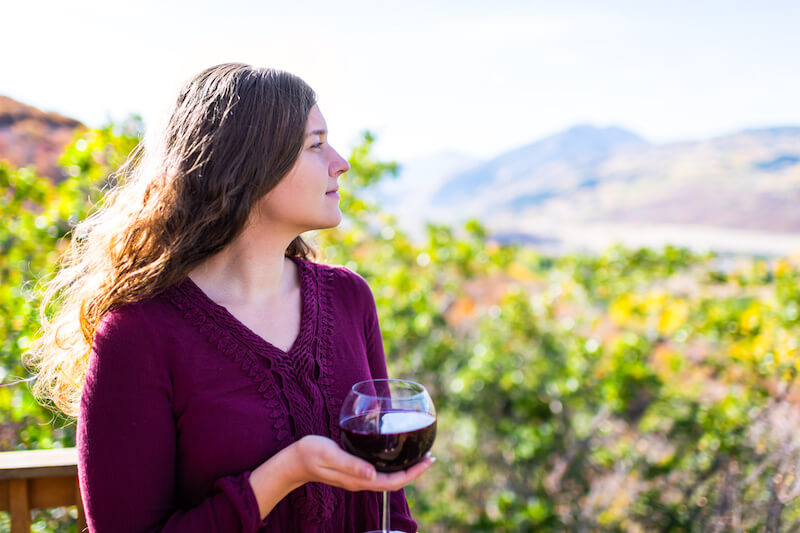 Centrally located west of Main Street, Valdora Village is a vibrant neighborhood east of Highway 9 off Reiling Road and Huron Road. Situated less than a mile from Downtown Breckenridge, Valdora Village is one of the best neighborhoods in Breckenridge. In addition to its proximity to Historic Downtown Breckenridge, residents also have easy access to BreckConnect, a gondola that will whisk them to the area's best ski trails. Valdora Village has approximately 150 lots, most of which feature stunning views of the Ten Mile Range, giving many homeowners the alpine living they crave.
In addition to sweeping vista views, Valdora Village has tons of highly desirable amenities within the community, including a pool, a hot tub, and a tennis court. The area is also conveniently located near bus routes and shuttle stops, giving residents access to everything in Breckenridge while being a short distance to the area's best shops, boutiques, restaurants, and bars. Homeowners can purchase a pre-built property or a lot where they can build their dream home. The neighborhood comprises single-family homes that have sold for prices ranging from $350,000 to $750,000.
Valdora Village Amenities
QuickSilver SuperChair
Upper Village Pools
The Maggie
The Boot Saloon
Snowflake Trailhead
Cu Tavern
Continental Divide Winery
Cabin Juice
Valley of the Blue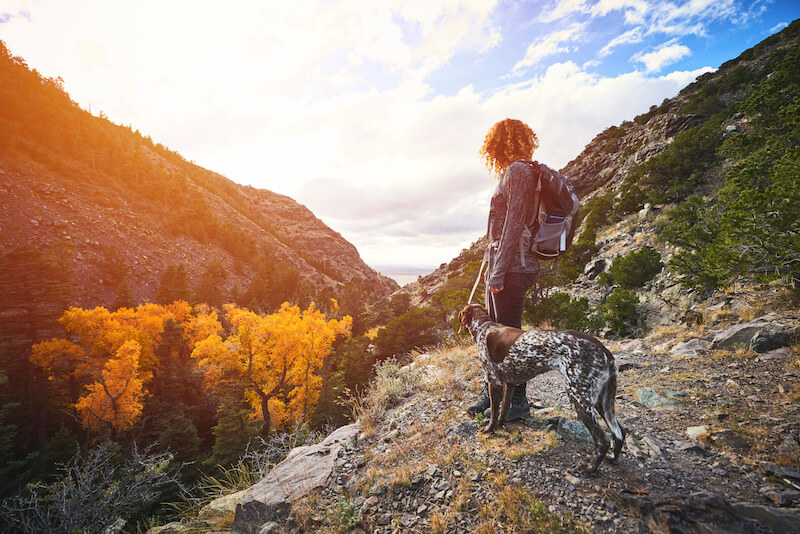 Located south of Breckenridge, Valley of the Blue homes for sale are just a short 15-minute drive to Downtown Breckenridge and is conveniently located near Highway 9 for easy commuting into town. Offering the tranquility of nature with the convenience of being close to town, Valley of the Blue offers the best of both worlds.
This neighborhood has many affordable homes with half-acre lots, offering residents privacy and serenity. Each property in this area has spectacular views of the Ten Mile Range, with ready access to some of the best hiking trails and cross-country skiing in the nation. This neighborhood offers plenty of peace and quiet, with National Forest public lands to the east. Valley of the Blue is just steps from some of the area's best hiking trails, including Quartzville Trailhead, Wheeler Lake Winter Trailhead, Hoosier Ridge, and Red Mountain, only to name a few.
In addition to the abundance of nature trails, Valley of the Blue is set on Highway 9, making for easy commuting to Downtown Breckenridge and Dillion Reservoir to the north and Mount Silverheels to the south. Homes in the area have sold for prices ranging from $510,000 to $1.2 million.
Valley of the Blue Amenities
Quandary Peak Trailhead
Lodge by The Blue
Conveniently Located Near Highway 9
Red Mountain
Hoosier Ridge
Hoosier pass
Wheeler Lake Winter Trailhead
Quandary Village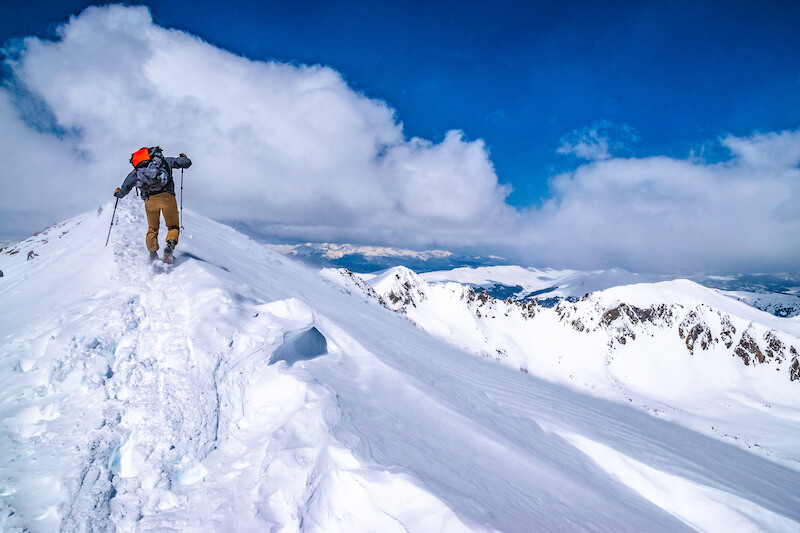 Also known as Northstar Village, Quandary Village is a beautiful subdivision south of Breckenridge, with sweeping views of the Ten Mile Range. Situated adjacent to the White River National Forest, Quandary-Northstar real estate options are known for their stunning half-acre lots with unparalleled vista views and exceptional privacy many homeowners crave—all less than 10 miles from Downtown Breckenridge. Quandary Village is a large-scale subdivision with over 300 homesites and over 100 pre-built homes, giving prospective homeowners endless opportunities to either find or build their dream homes.
These stunning hillside homes feature spectacular log cabin detailing, enormous windows, sprawling decks, gourmet kitchens, and contemporary floor plans with attached garages. The homes come in various sizes and floor plans, ranging from three to six bedrooms. The rustic aesthetic, combined with contemporary design, give these homes a timeless feel.
While Quandary Village is located less than 20 minutes from Downtown Breckenridge, homeowners are surrounded by some of the area's most spectacular natural sites, including stunning mountains and fantastic national parks. Quandary Village is just a short distance from Wheeler Lake, Quandary Peak, and Continental Falls, only to name a few sites. In addition to amazing amenities, homes in the area have been known to go for more affordable prices ranging from $675,000 to $950,000.
Quandary Village Amenities
Quandary Peak
Hoosier Pass
Wheeler Lake Winter Trailhead
Continental Falls
Blue Lakes Trailhead
North Star Mountain
McCullough Gulch Trailhead
Sunnyslope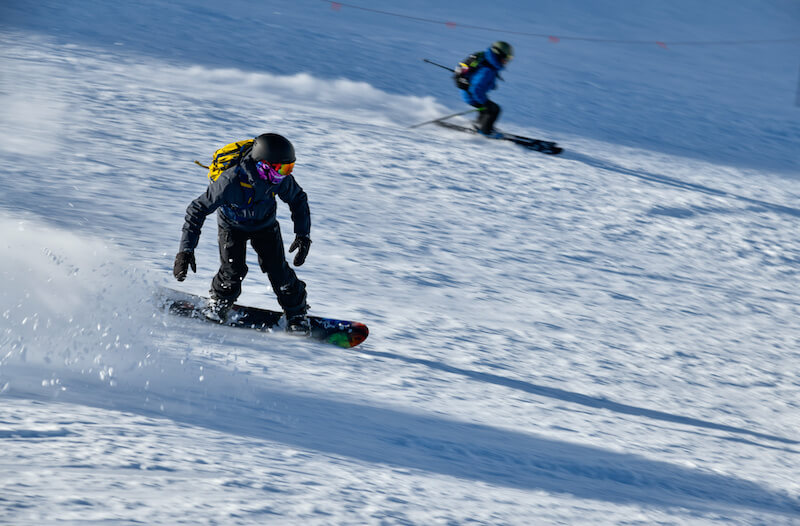 Located just 15 minutes south of Downtown Breckenridge, Sunnyslope is a beautiful subdivision with easy access to some of the area's best recreational activities. Situated on Highway 9, Sunnyslope homes for sale are just steps from some of the area's most beautiful hiking trails, including Black Powder Pass Trailhead, Mount Argentine, Spruce Creek Trail, and McCullough Gulch Trailhead, only to name a few.
In addition, Sunnyslope residents are just steps away from some of the area's best skiing, snowboarding, hiking, mountain biking, cross-country skiing, and snow-shoeing. Residents also have access to a world-class recreation center, a 27-hole golf course, an ice arena, a dog park, a skate park, a kayak park, and some of the best restaurants in Breckenridge.
The majority of Sunnyslope is still under development, providing prospective homeowners the opportunity to build their custom dream homes. There are also plenty of pre-built homes, ranging from 2 to 5 bedrooms. The lowest prices for homes range between $600,000 and $800,000.
Sunnyslope Amenities
Mount Argentine
Bald Mountain
Continental Falls
McCullough Gulch Trailhead
Quandary Peak Trailhead
Black Powder Pass Trailhead
39 Degrees North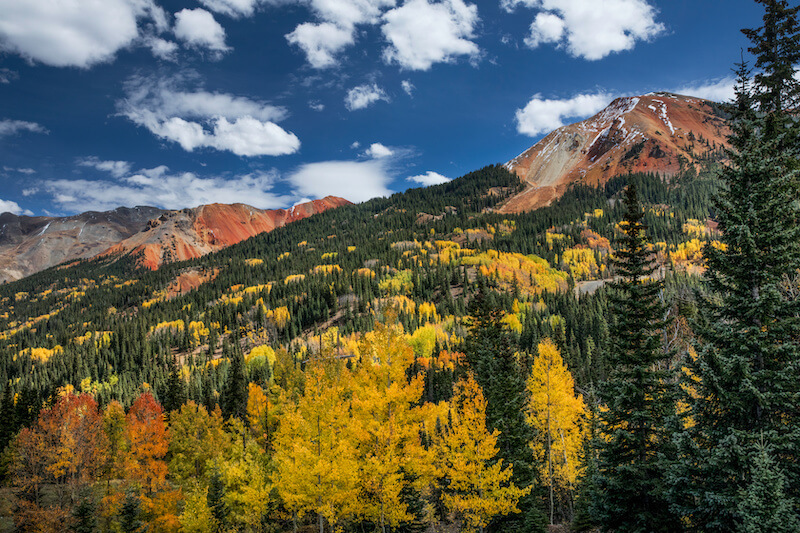 Located on the southside of Downtown Breckenridge, 39 Degrees North homes for sale are situated south of Blue River, an unincorporated town in Summit County. Thirty-Nine-Degrees North is a small, tight-knit subdivision with phenomenal vista views and easy access to some of the area's best hiking and biking trails and stunning lakes and waterfalls.
The lots in 39° North are sizeable, with over half an acre of land. These beautiful lots are set on gently rolling hills on the flanks of Red Mountain, offering stunning views while still being accessible enough to build a variety of floor plans. On the east side of the Blue River Valley, homes in 39° North will face the dramatic Tenmile Range and its highest peak, Quandary Mountain, one of Breck's tallest mountains.
Serenity, combined with easy access to Downtown Breckenridge and some of Colorado's most beautiful national parks, make 39° North an excellent choice for many prospective homeowners. Historically, the real estate prices in this neighborhood have started at $545,000 and ranged upwards of $1 million.
39 Degrees North Amenities
Hoosier pass
Hoosier Ridge
Red Mountain
Quandary Peak Trailhead
Quartzville Trailhead
Wheeler Lake Trailhead
Spruce Creek Trail (Dillon Ranger District)
Leap Year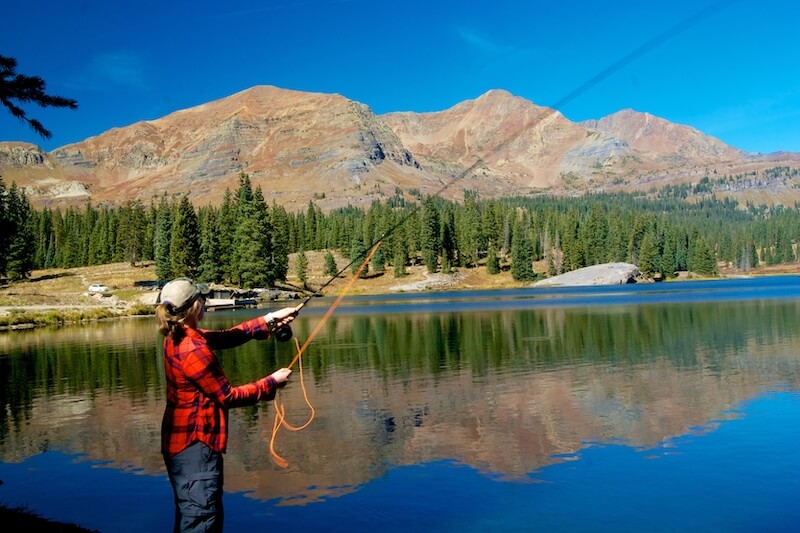 Ideally situated along Highway 9, Leap Year is a small, tight-knit subdivision located south of Breckenridge, situated between Downtown Breckenridge and Blue River, an unincorporated town in Summit County. With homes backing onto national parks, Leap Year real estate offers spectacular, unencumbered nature views—all just 3 miles from Breckenridge.
This subdivision features 23 single-family homes, all with sizeable lots and private fishing rights in Goose Pasture Tarn, one of the area's best fishing lakes. Each lot is surrounded by beautiful evergreen and aspen trees, offering seclusion to homeowners. Leap Year also provides easy access to some of the area's most beautiful hiking trails, including Spruce Creek Trail, Mount Argentine, and other ruggedly beautiful trails. Typically, the lowest home prices in the Leap Year subdivision are around $700,000 to $800,000.
Leap Year Amenities
Crystal Lakes Trail
Spruce Creek Trail
Direct Access to Highway 9 for Easy Commuting
Breckenridge Sawmill Museum
Blue River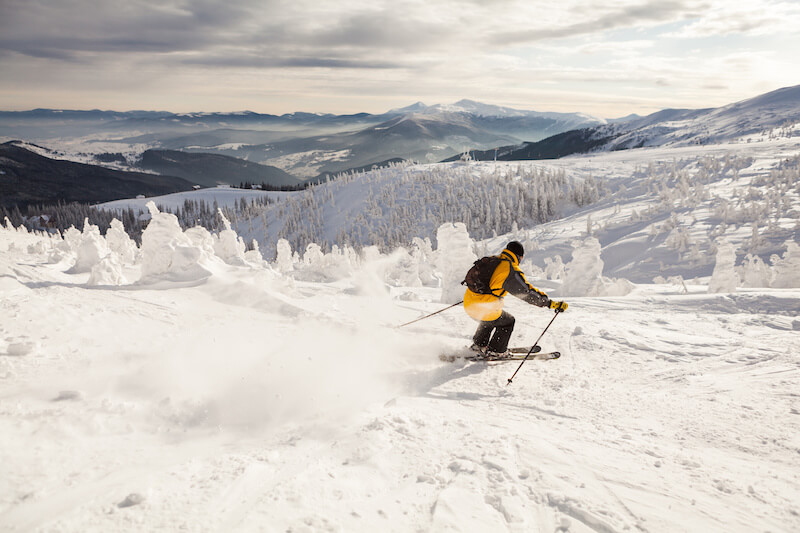 Located less than 10 minutes south of Breckenridge, the Blue River area is a beautiful, unincorporated community on Highway 9. With less than 1,000 residents, Blue River is an incredibly tight-knit area, offering the best of both worlds for residents: small-town living with easy access to the area's best amenities.
Blue River homes for sale are also close to some of the area's most stunning hiking trails, sweeping mountain vistas, and access to world-class skiing. Blue River is also just a short drive from Historic Downtown Breckenridge, featuring numerous shopping options. Blue River residents can find everything they need, from boutiques to specialty stores just a short distance away. Residents are also just minutes from some of the area's best dining options, from casual cafes to upscale dining.
Blue River, named for the river that runs through it, is a ruggedly beautiful town with various homes for prospective residents. Prospective homebuyers can find contemporary condos, alpine-style homes, and gorgeous wooded lots where they can build their dream homes. Real estate prices in Blue River range from $650,000 to more than $1,000,000, giving homeowners a variety of styles and budgets to work with.
Blue River Amenities
Town of Blue River Town Hall
Quandary Peak Trailhead
Red Mountain
Hoosier Pass
Hoosier Ridge
Spruce Creek Trail
Continental Falls
Wheeler Lake Trailhead
Get More For Less In These Affordable Breckenridge Neighborhoods
With a year-round population of around 5,100 residents, people moving to Breckenridge often want the luxury of a mountain resort without the price tag. Fortunately, there are many communities where prospective homeowners can find affordable neighborhoods, all just a short distance from Historic Breckenridge and the ski slopes.
If you're looking for the perfect Breckenridge home, contact Breck Life Group with eXp Realty at (970) 409-4787 to get in touch with a local Breckenridge real estate agent and discover your new dream home today.