Discover Luxury Ski Homes in These 8 Expensive Breckenridge Neighborhoods
Posted by Pete Deininger on Friday, May 13, 2022 at 2:29 PM
By Pete Deininger / May 13, 2022
Comment
From a prospecting town to a prospering resort town, the Breckenridge community has undergone an extraordinary metamorphosis in recent years. In the 19th century, Breckenridge was home to the area's miners and railroad workers, serving as an essential stopping point for the railroad. Today, world-class skiing and stunning Breckenridge luxury homes for sale are the town's defining features. As a top-choice vacation destination, people are moving here looking for homes in one of Breckenridge's most affordable neighborhoods or the best properties money can buy. Luxury awaits; keep reading to learn about Breckenridge's eight most expensive neighborhoods.
Shock Hill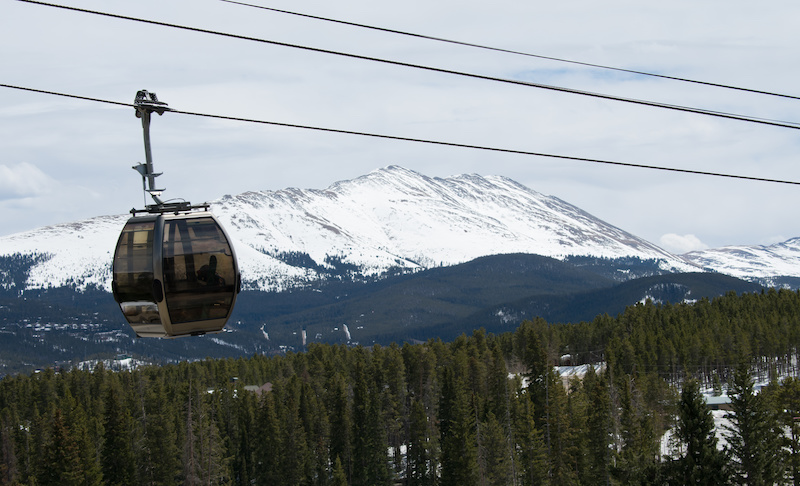 As one of the area's best neighborhoods, Shock Hill real estate features over 73 lots, with a combination of pre-built homes and wooded lots, allowing prospective homeowners to build their dream home overlooking Cucumber Creek and the Ten Mile Range. The area combines stunning contemporary condos and sprawling mountain estates. While real estate prices in this choice neighborhood vary based on home size and layout, prices range from $2.8 million to over $15 million.
As one of the first stops in BreckConnect's comprehensive gondola system, Shock Hill is a premier, centralized neighborhood that's as close to the action as it gets without being in Downtown Breckenridge. Located just over a mile from the Historic Downtown District, Shock Hill is one of the most sought-after Breckenridge neighborhoods, with its stunning mountain homes and easy access to the area's best ski slopes.
Located on the first hill west of town, Shock Hill overlooks some of the best views in Breckenridge yet is within walking distance to downtown via the hiking trails or sidewalks. Shock Hill is also conveniently located near Peaks 7 & 8, the Nordic Center, and the Recreation Center.
Shock Hill Amenities
Cucumber Gulch Wildlife Preserve
Breckenridge Nordic Center
Georgetown
BreckConnect Gondola
Breckenridge Tap House
Windy City Pizza and Pub
Breckenridge Recreation Center
Highlands at Breckenridge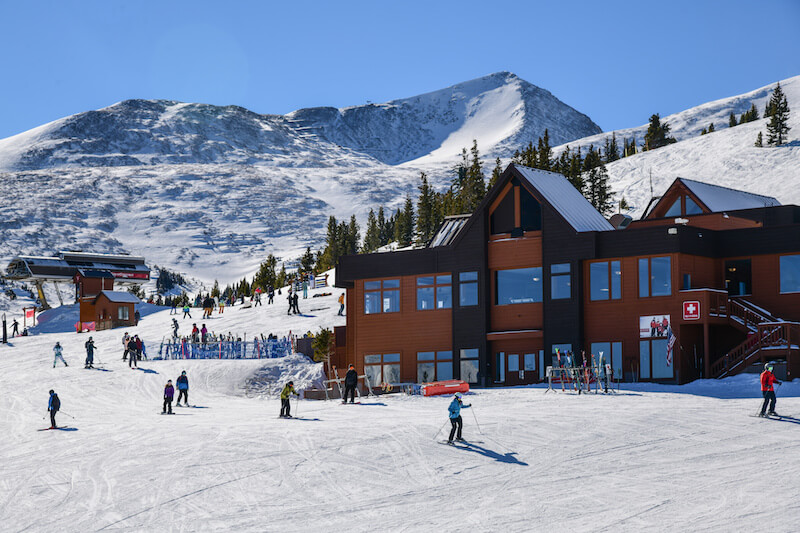 The Highlands neighborhood is also minutes from Breckenridge Ski Resort, the Blue River area, and Lake Dillon. Highlands at Breckenridge homes for sale are an assortment of spectacular mountain retreats with high-end finishes and resort-style amenities. Lots range from .5 to 10 acres, on average, with prices starting at $300,000. Along with stunning lots, Highlands at Breckenridge features custom-built homes ranging from $1,500,000 to over $6,000,000.
In addition to the Breckenridge Golf Club, a magnificent 27-hole golf course, Highlands at Breckenridge features spectacular trails for hiking, biking, snowshoeing, and cross-country skiing. Highlands at Breckenridge is also home to the Gold Run Nordic Center and Breckenridge Ice Rink.
Located just 10 minutes north of Downtown Breckenridge, Highlands at Breckenridge is one of the area's most amenity-filled neighborhoods, boasting world-class golfing, hiking trails, and stunning mountain views of the Ten Mile Range. Centered around the Jack Nicklaus-designed Breckenridge Golf Club, Highlands at Breckenridge began construction in the mid-1990s. Today, Highlands at Breckenridge has over 400 homes and 175 vacant lots, plus over 40 parcels preserved as dedicated open space for homeowners to enjoy.
Highlands at Breckenridge has various sub-sections, distinct in style, landscaping, and level of exclusivity. Some of these sub-sections include Braddock Hill, Fox Crossing, Highlands Park, Highlands Glen, Clubhouse Fieldstone, and Willow Run, only to name a few.
Highlands at Breckenridge Amenities
Breckenridge Golf Club
Breckenridge Ice Rink
Gold Rush Nordic Center
Blair Witch Trailhead
Broken Compass Brewing
Breckenridge Distillery
Breckenridge Ski Lodge
Westridge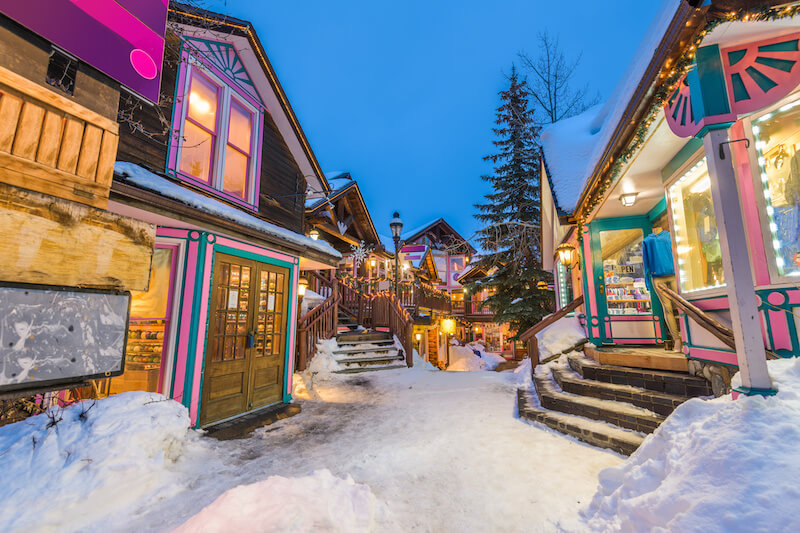 Located within walking distance of the Beaver Run Base Area, homes for sale in Westridge are typically 3-4 bedroom townhomes, ranging from 2,000 to 2,500 square feet of living area. However, there are several stunning detached mansions in the area, too. They feature vaulted ceilings, hardwood floors, private laundry, and beautiful master bathrooms. Westridge single-family homes and vacant lots sit along Westridge Road adjacent to the skater bridge, with spectacular views of Bald Mountain.
The 19 vacant lots range from about .35 to .88 acres of buildable land. Westridge's custom homes range from 3,854 to 6,986 square feet, featuring 4 - 6 bedrooms. Real estate prices start at $3,000,000 and can exceed $5,000,000.
Boasting fantastic views of the slopes, Westridge offers some of the best Breckenridge ski homes, with easy access to Snowflake lift, the BreckConnect gondola, and well-maintained trails into the national forest. Located just a 10-minute walk from Main Street, Westridge combines the convenience of living in a ski-in-ski-out community with easy access to Historic Downtown Breckenridge.
Built in the 1990s, Westridge is a high-end ski community set between Peaks 8 & 9, with jaw-dropping mountain views and access to highly sought-after amenities. Westridge is divided into three sections, featuring townhouses, cluster homes, and single-family homes. While most homes are pre-built, there are still vacant lots where prospective homeowners can build their dream homes.
Westridge Amenities
Beaver Run
The Boot Saloon
Burro Trailhead
Ski-In/Ski-Out
Snowflake Trailhead
QuickSilver SuperChair
Breckenridge Sports - Top of Peak 9
Charter Sports Blue Sky
Snider Addition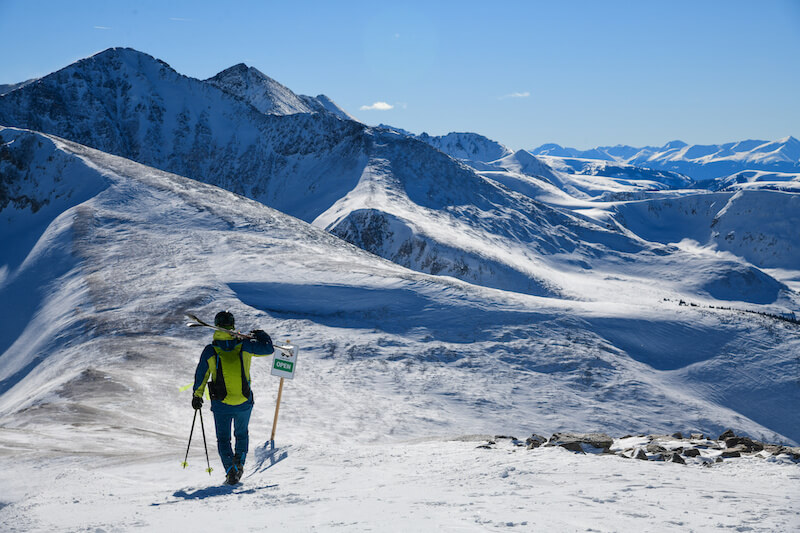 Part of the Breckenridge Historic District, the Snider Addition is situated on North Main Street and is one of the best Breckenridge neighborhoods. Established in the 1880s, Snider Addition is an incredibly tight-knit community with only 24 properties.
With its picturesque charm and rich historical background, the Snider Addition real estate market has a dynamic blend of authentic Victorian homes, Victorian-inspired new builds, and contemporary properties, blending into an incredibly vibrant locale. Units range from modern condos to historic Victorian houses, with floor plans spanning from 568 to 6,126 square feet. Homes in this community have sold for prices ranging from $3.7 million to $6.5 million.
Snider Addition is also conveniently located near everything Breckenridge offers, including fine dining and shopping, five-star ski resorts, spectacular nature trails, and world-class recreational facilities. Snider Addition is located by the main BreckConnect stop, where skiers and tourists connect to every slope and ski resort in the area.
The area also has bus stops and shuttle rides, giving residents and visitors ample access to public transit needs. Snider Addition is also just a short distance from The Peaks Trail, a 10-mile hike on rolling hills that starts at the base area of Peak 7 and continues to Frisco with offshoots onto the Miners Creek and Gold Hill Trails. Other nearby amenities include Breckenridge Recreational Center, local microbreweries, and bike trails.
Snider Addition Amenities
BreckConnect Gondola
The Canteen Tap House and Tavern
Northside Pizza
Giampietro Pasta & Pizzeria
Downstairs at Eric's
Soupz On
Blue River Bistro
Gold Flake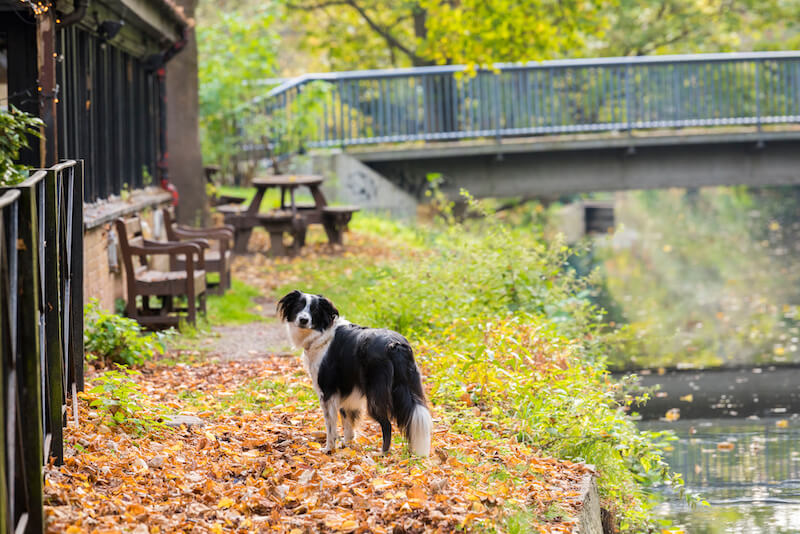 Situated near Main Street, Gold Flake homes for sale occupy a premier subdivision with luxury homes, featuring astonishing views of the Ten Mile Range and a fantastic sunny location just east of Breckenridge Historic District.
Gold Flake is divided into three sub-sections: Gold Flake, Gold Flake II, and Gold Flake III. Gold Flake III is the newest section of the Gold Flake neighborhood, primarily located on a cul-de-sac just east of Pine. Homes in Gold Flake III present west-facing panoramic views of the Ten Mile Range, giving homeowners some of the area's most valuable mountain views when the sun goes down. Gold Flake has a variety of homes at numerous price points. Real estate prices for the Gold Flake neighborhood range from $2,000,000 to $4,000,000, with houses sized at over 5,500 square feet.
Located just 5 minutes from Downtown Breckenridge, this highly desirable subdivision features 35 home sites with diverse home styles. Each home features stunning stonework, rustic design features, and contemporary finishes, all while complementing the rugged natural beauty of the Colorado Rocky Mountains. In addition to luxurious mountain homes, Gold Flake features many wooded lots with over 1.5 acres of land.
Gold Flake Amenities
Carter Park and Pavilion
Carter Dog Park
Mountain Flying Fish
Michael's Italian Restaurant
Breckenridge Outdoor Education Center
Wellington Trail And Breckenridge Bike Park
Timber Trail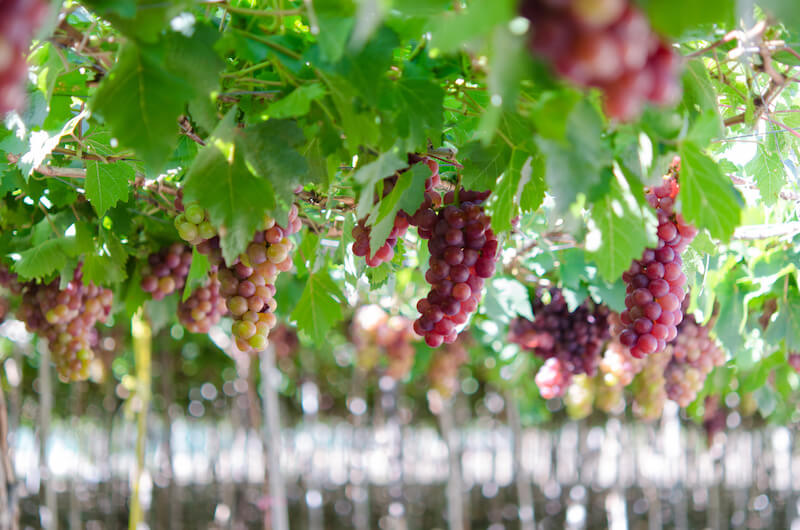 Conveniently located west of Downtown Breckenridge, Timber Trail real estate offers the ultimate luxury living while being steps from world-class skiing and snowboarding. Tucked along the edge of the Breckenridge Ski Resort, Timber Trail is a ski-in/ski-out community with some of the area's most elegant mountain homes.
Timber Trail is part of the Breckenridge Mountain Master Association. As such, owners and guests in Timber Trail enjoy the lavish amenities of One Ski Hill Place, a RockResort property also at Peak 8. Some of these amenities include a private owner's lounge and locker room area, a state-of-the-art Aquatics Center, two swimming pools, a sauna, an indoor hot tub, an outdoor hot tub, a two-lane bowling alley, and a firepit.
In addition to the neighborhood's numerous amenities, real estate in Timber Trail features 22 single-family homes with prices ranging from $9,700,000 to $19,000,000.
Timber Trail Amenities
Breckenridge Ski Resort
Breckenridge Nordic Center
Cucumber Gulch Wildlife Preserve
Snowflake Trailhead
Continental Divide Winery
Motherloaded Tavern
BreckConnect Gondola
QuickSilver SuperChair
Fairways at Breckenridge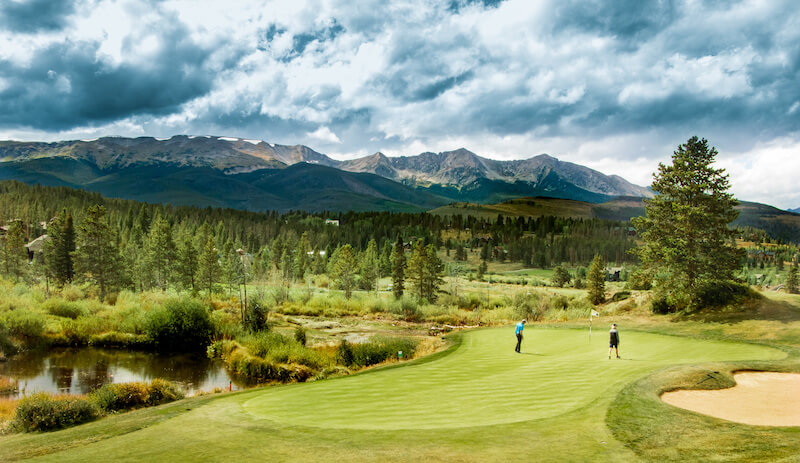 Located north of Breckenridge, Fairways at Breckenridge homes for sale are near the renowned Breckenridge Golf Club, adjacent to the course's 1st, 3rd, 4th, and 6th holes. Established in 1999, Fairways at Breckenridge is a unique blend of a golfing and skiing community, with ski-in/ski-out privileges and direct access to the Jack Nicklaus-designed 27-hole golf course, and a quick commute to Downtown Breckenridge.
Fairways at Breckenridge feels like two different communities during the summer and winter months. The golf course is transformed into the Gold Run Nordic Center, providing miles of groomed cross-country trails during the winter. Once the snow is melted, enjoy the hiking and biking trails that will bring you into the backcountry and the Swan River, where you can enjoy spectacular fishing during the summer months. Fairways at Breckenridge is conveniently located only a half-mile from HWY 9, providing easy access to Frisco, Silverthorne, and I-70.
For those who wish to live in Fairways at Breckenridge, the neighborhood features luxurious, single-family homes ranging from $3,200,000 to $6,000,000.
Fairways at Breckenridge Amenities
Breckenridge Golf Club
Breckenridge Ski Lodge
Blair Witch Trailhead
Colorado Trail Head
Rounds Park
Weisshorn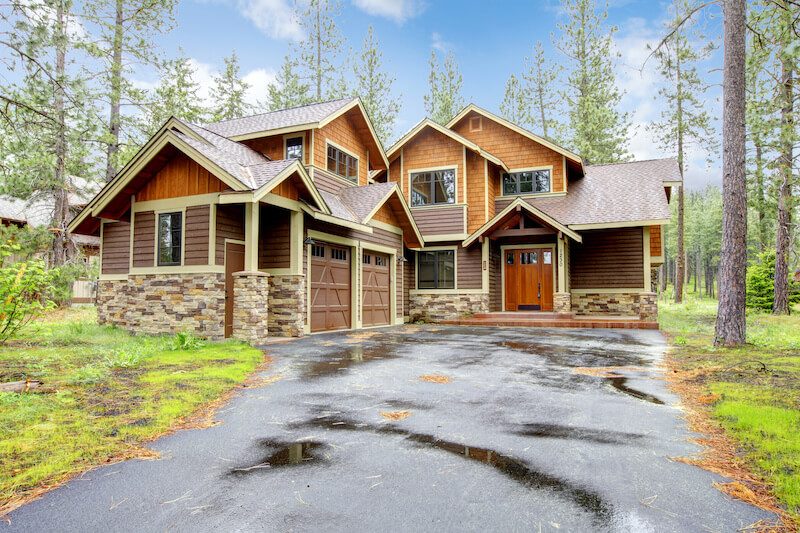 Centrally located east of Main Street, Weisshorn is an established, prominent neighborhood near Downtown Breckenridge. Ideally located near shops, restaurants, and skiing, Weisshorn is a highly coveted area. Not only is Weisshorn nestled in an ideal location, but this desirable neighborhood also has an array of different luxury home styles, ranging from classic alpine to contemporary estates.
There are over 137 homesites in Weisshorn, most of which are within walking distance of shops, restaurants, and activities in town. Weisshorn homes also provide easy access to the slopes while offering stunning views of the Ten Mile Range.
While Weisshorn real estate prices vary greatly based on the age and design of the home, real estate prices in Weisshorn range from $1,200,000 to over $14,800,000.
Weisshorn Amenities
Fatty's Pizzeria
Breckenridge Pour House
Elevation Ski & Bike
Crepes A La Cart
Mountain View Coffee Bar
Clint's Bakery & Coffee House
Find Your Dream Home in Breckenridge's Luxury Neighborhoods
From resort-style amenities to stunning vista views, buyers with discerning tastes who move to Breckenridge find that the quality of life is well worth the cost of living in Breckenridge. Fortunately, there are plenty of upscale neighborhoods with various amenities, whether these neighborhoods are located at the base of ski slopes or backing onto a championship golf course. Breckenridge has gained a reputation as a world-class resort town and has become one of Colorado's premier winter destinations.
If you're looking for the perfect Breckenridge home, contact Breck Life Group with eXp Realty at (970) 409-4787 to get in touch with a local Breckenridge real estate agent and discover your new dream home today.