Moving to a New Home? Here Are Some Tips and a Timeline
Posted by Pete Deininger on Wednesday, February 23, 2022 at 7:35 AM
By Pete Deininger / February 23, 2022
Comment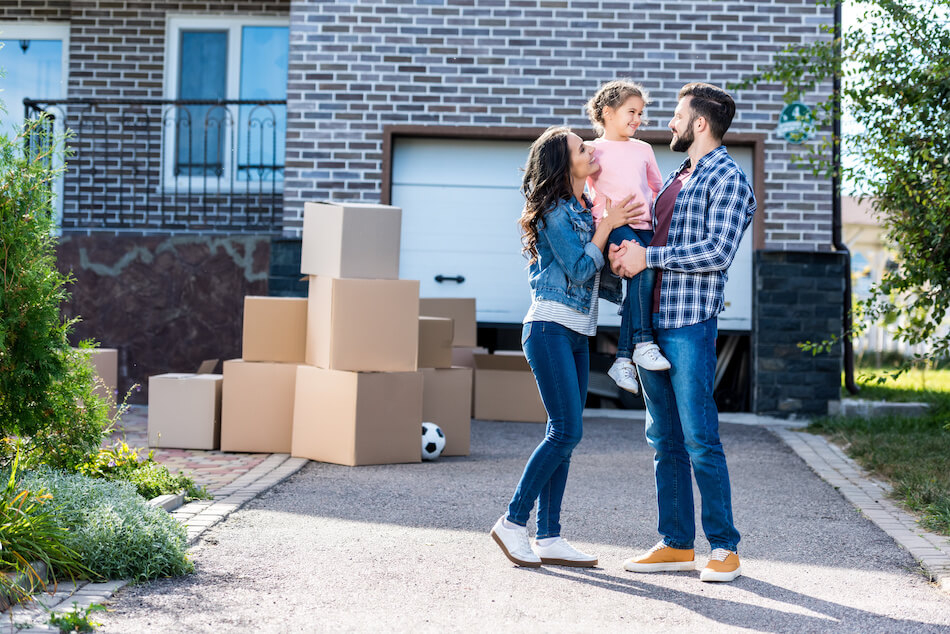 Few tasks in life are as exciting as moving! With that excitement comes a little bit of stress, though. There's the physical and mental exertion and many large and small tasks to manage. Then, there's the emotional stress of picking up your life and transporting it elsewhere. After successfully getting through the mortgage process and saving up a down payment, however, this last step of getting into your dream home is the final hurdle. The effort is less intimidating when you make a plan and stick to it. Keep reading to find a helpful timeline that takes the hassle out of moving to a new house.
Tips for a Successful Move
Sticking with a few key moving tips can get you off on the right foot for your move.
Start early. Start thinking about the steps as soon as it's clear there's a move in the future. Begin the tasks in earnest 6-8 weeks before the move date. Of course, if the move comes suddenly, that compresses the time frame.
Create a moving folder. This should contain vital contact information, receipts, contracts, and to-dos and status. Also include financial, legal, and medical information that could be needed while things are packed away. A digital folder is helpful, but a hard copy will survive dead batteries and device crashes during the move.
Purge aggressively. Don't move anything you won't need when you get there. From the very beginning, start planning how to declutter.
Do a little every day. Even if it's only 20 minutes some days, it keeps the momentum going and lends a sense of progress. Six days a week is acceptable for firm believers in a weekly day off.
Pack properly. Tape boxes well. Put heavy things in the bottom. Avoid leaving space. Don't mix items from different rooms in the same box. Label each box with a description of its contents and the room it gets delivered to.
Create an "essentials" box. Think about what's needed during the move and on the first day and night in the new home. Examples are clothes, toiletries, cleaning supplies, toys for the children, meds, and the moving folder. This should be accessible during the trip and also on arrival.
Work to a timeline. Not too many people can "wing it." The pressure of keeping track without a guideline is just too much. With the proper timeline, nothing will be left until it's too late. There won't be redundant or unnecessary work, and tasks will be completed in the right order. Keep your timeline where everyone can see it. Consider a blown-up hard copy on a prominent wall.
Moving Timeline Example
This example is only one of many possibilities for a moving timeline. To make a more thorough timeline, begin with an outline like this and expand it with every task you can think of.
6-8 Weeks From Moving Day
Identify and gather supplies such as containers, boxes, packing material, tape, and markers.
Get estimates from moving and rental companies.
Create the purge plan: when to have a garage sale, when to drop off at thrift shops, when to visit the dump.
Block out time with any friends or family you won't be seeing for a while.
4-6 Weeks From Moving Day
Make sure all belongings are covered by insurance during the move.
Start actual packing, room by room. Start with storage areas and closets, where almost everything can be packed. In other rooms, separate what gets packed vs. what you're still using. Bear in mind that kids' rooms often take longer.
3-4 Weeks From Moving Day
This is a significant milestone for the purge process. By this time, aim to sell, give away or throw away everything that's not moving. Box up the items that are used occasionally. This would include home decor, kitchen utensils, and seasonal or lesser-used clothing.
1-2 Weeks From Moving Day
Pack up all non-essentials. By the end of this period, the only thing left should be what's needed in the last week. Your old house should just be the clothes, food, and appliances that are essential for daily activities. Avoid stocking up on groceries or any other perishable items.
Last Week Before Moving Day
Continue to whittle down the inventory of unpacked items. Get the "essentials box" ready to go. Do one last review of the items on the timeline to ensure everything's covered. Before closing the front door, conduct one final walkthrough inside and out.
Happy Moving Day!
There will always be an emotional tug leaving a home for the last time and stepping into an unknown future. However, with the proper planning and moving timeline, the experience will be easier.