Moving to Breckendridge: 7 Things to Love About The Breck Life
Posted by Pete Deininger on Wednesday, November 2, 2022 at 7:09 AM
By Pete Deininger / November 2, 2022
Comment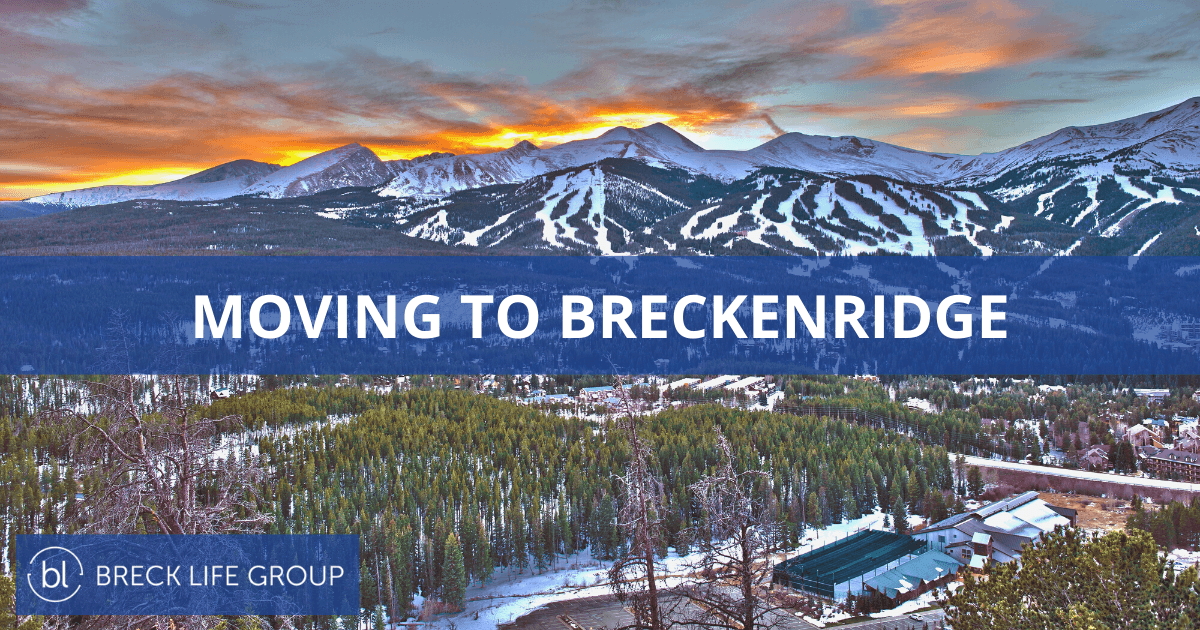 Living in Breckenridge, CO
Located at the base of the Tenmile Range, homes in Breckenridge comprise a vibrant, historic mountain town located in the heart of the Rocky Mountains. With a year-round population of just over 5,000 residents, Breckenridge is a tight-knit community that manages to strike a balance between small-town charm and five-star resort living. Founded in the 19th century, Breckenridge was originally a prospector town formed during the height of the Colorado Gold Rush. Today, Breckenridge has become renowned for its world-class ski resorts, hiking and biking trails, and, in recent years, the Breckenridge Film Festival.
Breckenridge is a community that appeals to many different individuals with a variety of interests. While it is most well-known as a winter and summer destination, Breckenridge has endless amenities that light up the town year-round. Thinking about moving to Breckenridge? Keep reading to learn more about what it's like living in Breckenridge and some of the perks of relocating to this historic mountain town.
Cost of Living in Breckenridge
Like many towns in Colorado, Breckenridge has become increasingly popular in recent years. Because it is such a desirable area to move to, Breckenridge's cost of living is well above the state average. Breckenridge's overall cost of living index is 141.6, with housing, groceries, and health care higher than the national average. In contrast, residents usually pay lower utilities, transportation, and child care costs than the national average. In fact, many of Breckenridge's public transportation options, such as the Breck Free Ride and Summit Stage, are free to passengers.
As many Colorado residents know, real estate is in high demand, especially in ski resort towns. This means Breckenridge real estate comes at a premium. On average, the cost of housing in Breckenridge is roughly 78.5% higher than the state average. Breckenridge has a variety of real estate options for prospective buyers, from charming ski condos near the lifts to luxury homes with glorious mountain views. While prices vary based on the neighborhood, home size, and home style, real estate prices typically range from the $1.2s for Breckenridge condos and the $1.9s for single-family homes to properties worth several million dollars. For residents who would prefer to rent, rental prices in Breckenridge are generally around 42% more expensive than other areas of the state, such as Denver, with median rent prices typically ranging from $1,340 to $2,900 per month, depending on the size and age of the rental property.
More information about cost of living in Breckenridge:
Breckenridge Job Market
Breckenridge has a very healthy job market for a town of its size. Not only does it cater to service industry jobs, but Breckenridge is also home to many companies in a variety of industries, with plenty of options for career advancement. One of the greatest aspects of the economy in Breckenridge is its job prospects. Breckenridge has an average unemployment rate of just 4.4%, which is 66% lower than the national average. Breckenridge also has projected future job growth of about 48%, compared to the national average of 33.51%. While this ski town is most well-known for its tourism, Breckenridge's tech and startup companies are beginning to attract notice, such as:
AdventureBot
Houfy
LadyBits Dev
PHRED Solutions
Along with these startup companies, Breckenridge has seen a major advent in technology-based career growth in the form of shared workspaces and remote work. In recent years, certain workspaces such as ELEVATE and Evo3 Workspace have come to the area, giving workers more options. More and more companies have also made the shift of making jobs fully remote, giving workers the opportunity to work from wherever they want. Many are taking advantage by buying homes in their dream locations.
Popular Industries in the Area
As an acclaimed resort town, one of the most integral industries in Breckenridge's local economy revolves around tourism. In fact, many of the area's largest employers are involved in the tourism and hospitality industry to some degree, such as Copper Mountain, Hyatt, and Breckenridge Grand Vacations, which is essential for an area that relies heavily on tourism. Along with tourism and hospitality, the Breckenridge area offers gainful employment in many other industries, including:
Healthcare
Insurance
Government
Mining & Construction
Food & Beverage
Retail
Technology
Breckenridge also has many opportunities for professional service providers, such as accountants, real estate professionals, lawyers, etc.
More information about finding a job in Breckenridge:
Things To Do in Breckenridge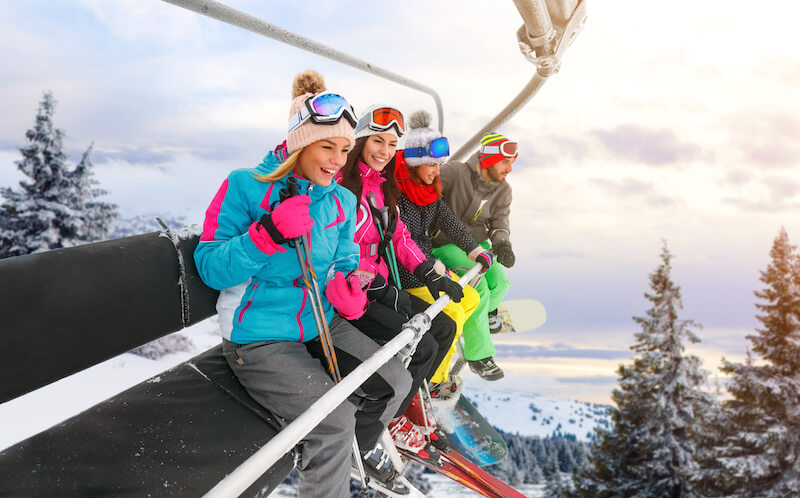 The many fun things to do in Breckenridge provide entertainment for all. Beginning with the downtown neighborhood, Breckenridge is one of the best historically preserved small towns in Colorado. As such, there are many boutique shops, restaurants, and museums that line its idyllic streets. Those who are new to the area can hop on the Main Street Trolley to explore the town or take a tour. One of the most popular tours is the ghost tour.
Outdoor Activities
Without question, Breckenridge outdoor activities are one of the biggest draws for future residents. What was once a prospector's town has now become one of the most popular winter destinations in the United States. The two most popular skiing and snowboard destinations are the Breckenridge Ski Resort and Alpine 9. While Breckenridge is most well-known for its skiing and snowboarding, this town offers many other winter activities, including dog sledding, cross-country skiing, snowmobiling, and snowshoeing.
Beyond winter, residents and visitors will find plenty of entertainment options year-round. Breckenridge's best hiking trails include McCullough Gulch Trail and Spruce Creek Trail.
Restaurants, Breweries, and Bars
Among its many attractions and world-class amenities, Breckenridge has a fantastic dining scene. From homestyle favorites to fine dining, residents are spoilt for choice when it comes to local restaurants. Area restaurants serve food in various styles, including American casual, American upscale, Mexican, Italian, Ethnic, breakfast foods, and cafes. Some of the area's most popular restaurants are Ollie's Pub & Grub, Blue River Bistro, Legends Steak & Italian, and Hearthstone Restaurant. Along with dining, residents will also find a variety of local Breckenridge breweries, including:
Breckenridge Brewery
Broken Compass Brewing
CB and Potts Restaurant and Taproom
Nightlife
As a town built by Gold Rush pioneers, it's only natural that Breckenridge would hold on to some of its lively heritage. Along with breweries and wineries, Breckenridge is home to many bars, pubs, and saloons, catering to nearly every ambiance imaginable. For visitors looking for a fun, laidback vibe, Blue Stag Inn is a saloon that offers local craft beers, excellent bar food, and TVs for watching sports. Another popular local bar is Burke and Riley's Pub, which also boasts a laidback vibe. For a more upscale nightlife experience, Cecilia's is a true hot spot with cocktails, dancing, and live entertainment.
Breckenridge Climate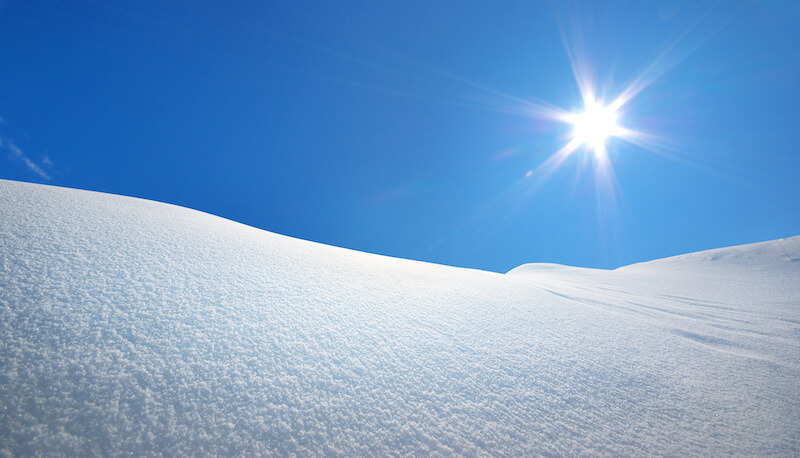 Among its many great qualities, one of Breckenridge's most notable features is its weather. For those who want four distinctive seasons as well as sunshine, Breckenridge is the ideal place to live. With over 300 sunny days a year, Breckenridge residents see more sun than many places in warmer climates, including down south. On average, Breckenridge has 3.5 warm months, from late May to early September, and 4.5 cold months, from late November to early March. During the winter, Breckenridge averages over 30 feet of its famous powder snow. The majority of the snowfall in Breckenridge is on the five peaks, where residents and visitors partake in recreational winter activities. When there is snow in the downtown area, it rarely accumulates.
Unlike many areas in the country, the weather is always great for a Breckenridge vacation, since each season has its own appeal. The most popular times to visit Breckenridge are during the winter and summer months, thanks to superb outdoor recreational activities. Yet, spring and fall are also great times to visit because of the fall foliage and spring blossoms.
More information about the climate in Breckenridge:
Traffic in Breckenridge
For the most part, traffic patterns are fairly predictable, and roads are rarely overcrowded. While Breckenridge is within driving distance of larger cities, such as Denver and Boulder, it is far enough away from larger cities for the roads to be less traveled, with one notable exception: ski season.
The main road that cuts through Breckenridge is I-70, which has direct access to the Denver metropolitan area. When ski season arrives—typically in December—I-70 can become highly congested with tourist traffic since everyone wants to hit the slopes, so learning the side roads is a big advantage for locals who want to avoid traffic. Breckenridge drivers are also cautious when it comes to winter road conditions, so if a snow flurry blows in from the mountains, expect traffic to slow down so drivers can avoid accidents.
Like winter, summer driving can present its own challenges. The summer season tends to have road construction, which means certain routes may either be closed or cause delays. During the off-seasons, spring and fall, residents rarely run into traffic issues.
Alternative Routes
Unlike many areas in Colorado, Breckenridge rarely deals with heavy traffic on a daily basis. When they do, it's typically during the beginning of ski season. One of the busiest highways in the Breckenridge area is I-70, which has a direct route to the mountains and Downtown Denver. Fortunately, I-70 does not cut through Downtown Breckenridge, so locals who need to work out of town can likely bypass I-70 for less busy roads during the busy ski season. Some alternative routes locals often take are Highway 9, Highway 403, and Highway 91.
More information about traffic in Breckenridge:
Public Transportation in Breckenridge
While Breckenridge is a small town, this community offers many transportation options for residents and visitors alike. While the majority of residents who live in Breckenridge own their own car, this area is easily accessible for residents who would rather use alternative transportation options, including Breckenridge public transportation, rideshares, bicycles, or walking.
For public transportation, residents and visitors utilize three main options:
Breck Free Ride
Summit Stage
Main Street Trolley
As one of the most utilized forms of public transportation, Breck Free Ride is a collaborative transit service whose purpose is to provide free transportation within the Breckenridge community limits. Breck Free Ride will give passengers rides anywhere downtown, to and from appointments, work (as long as it's within the town limits), and the local ski resorts. Summit Stage, the main public transportation hub, provides transportation within Breckenridge as well as surrounding towns in Summit County, retail centers, public lands, lodging, and medical centers. For a fun, more touristy option, the Main Street Trolley offers rides in Downtown Breckenridge.
Breckenridge Schools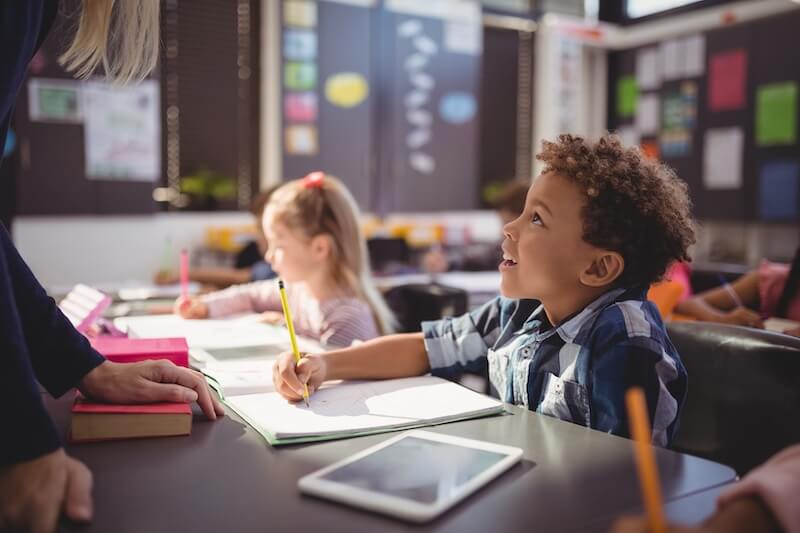 Breckenridge has several options for educational needs for both public and private schools. Students living in Breckenridge are part of Summit School District No. 1, along with the nearby town of Dillon, the town of Frisco, and the Silverthorne community. Within Breckenridge, there are 11 preschools and two elementary schools. Students in primary or secondary school have the option of attending Summit Middle School & Summit High School or Snowy Peaks Jr & Sr High School.
For students who are interested in pursuing post-secondary education, Breckenridge is just a short distance from some of Colorado's best universities, including the University of Colorado - Boulder, Colorado Mountain College, and Colorado Technical Institute.
Find Your Home in Beautiful Breckenridge
From its stunning natural beauty to its fun facts and rich history, Breckenridge is a mountain town that has always drawn people in. Residents will always find opportunities to try something new while being part of a tight-knit community. For residents who are looking for a resort town with world-class beauty, exciting outdoor adventures, and a charming downtown, Breckenridge is an ideal place to call home.
If you're looking for the perfect Breckenridge home, contact Breck Life Group with eXp Realty at (970) 409-4787 to get in touch with a local Breckenridge real estate agent and discover your new dream home today.