Pros and Cons of New Construction Homes: Everything to Consider Before Buying
Posted by Pete Deininger on Thursday, February 24, 2022 at 7:43 AM
By Pete Deininger / February 24, 2022
Comment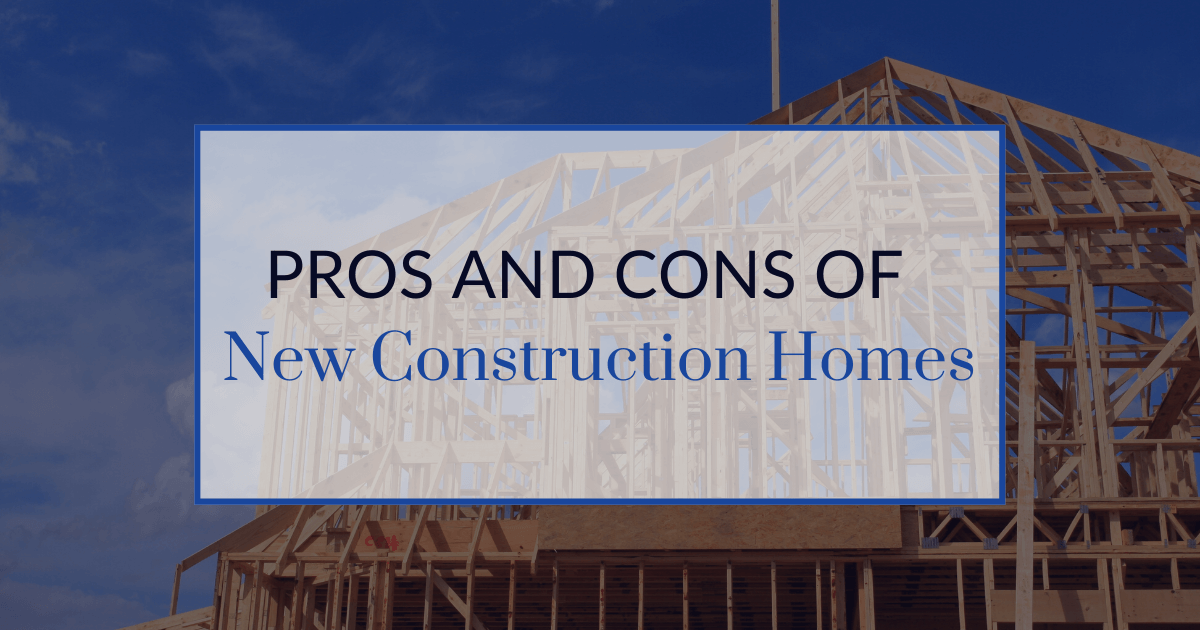 Dreaming of buying a property and pondering whether to buy a previously lived-in abode or a newly built and customizable home? Then read on to discover the benefits of buying a new construction home, plus a few approaches to help ensure the result is the dream every buyer seeks.
The Benefits of Buying a New Construction Home
There are several perks to buying a brand-new home, and the possibilities are limitless! There is no need to worry about what previous owners may have done to the house, and there are likely ways to work with the builder to incorporate personal tastes and preferences into the construction plans.
New Construction Homes Are Brand New
With no previous owners in the mix, buyers can have more confidence in their investment. After all, there's no telling what may have gone on before the home came onto the marketplace. New homes will not have previously suffered wall or flooring damage that require patchwork and could be unsightly. Additionally, new home buyers don't have to be concerned about any unpermitted work or repairs that may have been made without the proper documentation or done by unqualified or unlicensed contractors.
The appliances in new construction homes are likely to be top-of-the-line and typically have modern smart features that offer greater installation control. The plumbing will be new, the landscaping will be glorious, the walls will have fresh paint, and the flooring will be pristine.
Another mind-freeing concept of a brand new structure is the assurance there is no risk of previous owners delaying repairs through deferred maintenance. The newness, fewer chances of maintenance and repairs after move-in, and opportunities for customization and new construction interior design ideas are all win-win situations for home shoppers.
New Custom Homes Can Be Personalized
A fully custom-built home allows buyers to have every aspect of their investment personalized to be their idea of perfection. There are also semi-custom builds that permit buyers to customize certain elements during the construction phase, such as layout, finishes, and specific exterior aesthetics.
Buyers can have their interiors designed to suit their specific lifestyles. Larger households can add more rooms and even space them out to increase privacy. Working with a new home construction builder gives homebuyers the chance to put any special touches on the home without the hassle of making changes after moving in.
Want larger or smaller tiles in bathrooms or a luxurious tub or steam shower? Perhaps finished wooden cabinets with see-through panes are a priority. Is an island in the kitchen, smart appliances, or a designated wine room important? These options are available for custom homes and semi-custom homes, but buyers should discuss these upgrades with the home builder, designer, and lending officer to make it a reality.
What to Know Before Buying New Construction
New construction homes can have a variable timeline that depends on several factors. Furthermore, those model homes in ads or what buyers see during showings may not be the reality they get once their home is complete. Here are some issues to be aware of before taking on the process of buying a new construction home.
Building Homes Takes Time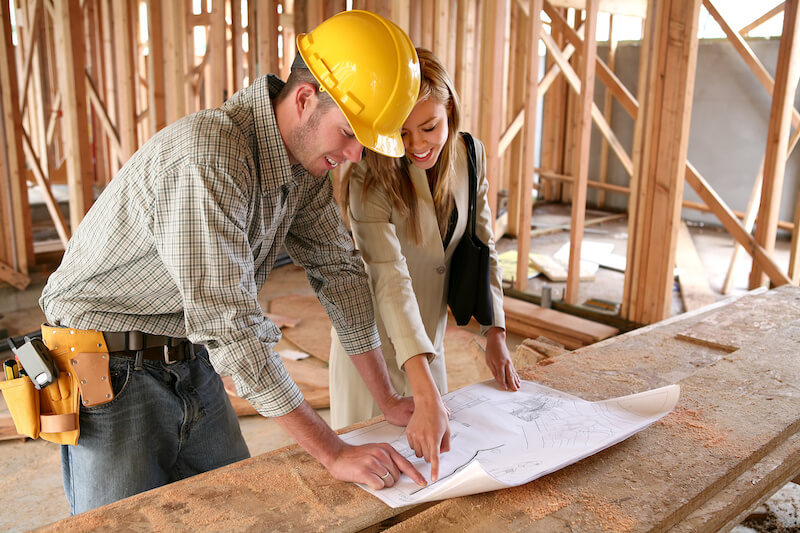 The process of building a home from the ground up or making customizations to a pre-fabricated floor plan model takes time. The timeline estimates will include the actual timeframe construction should take. Still, buyers should be fully aware of the possibilities of delays such as weather, material shortages, and issues obtaining permits.
According to the US Census Bureau, new construction homes take up to eight months to complete. However, some builds can take up to two years before they're move-in ready. Regionally, homebuyers should consider variables in the timetable, as builds in northern regions generally take longer than those in the south. This is likely due to builders working around the region's winter weather.
Inclement weather and supply shortages can also delay construction. Storms that result in flooding, damaged supplies, or rural roads may become impassable for equipment. Those planning to build a fully customized home should factor in additional time to vet potential home builders, architects, designers, and for obtaining permits and necessary financing, in addition to considering potential delays.
Model Homes Aren't the Advertised Homes
Model homes include all of the most desirable add-on upgrades, so buyers must be sure to find out exactly what they can expect in their abode at the advertised price concerning what the home development and any upgrades cover. It's not unusual for the advertised model home or the one potential buyers actually tour to not be precisely the finished result in the brochure and the model home. Often, these homes boast all the upgrades that buyers have to choose from, such as high-end appliances, granite countertops, luxury flooring, and window blinds or shades.
Consider Negotiating From a Different Angle
Buyers naturally want the best deal possible, but that may not always mean paying a lower price for a new construction home. Builders and their agents don't typically make concessions on the home's price, but approaching bargaining from a different angle might prove successful. The best way to negotiate pricing with builders is through upgrades, which allows them to maintain home values in the neighborhood while giving the clients what they want and a deal.
These Tips Can Make a New Construction Home Project Successful
These quick tips gear towards getting buyers on the road to moving into the new or custom-built home they've always dreamed of. With so many factors involved, keeping these tips for buying a new construction home in mind can help the process run more smoothly.