New Construction Interior Design: Style Your Dream House
Posted by Pete Deininger on Thursday, May 4, 2023 at 9:00 AM
By Pete Deininger / May 4, 2023
Comment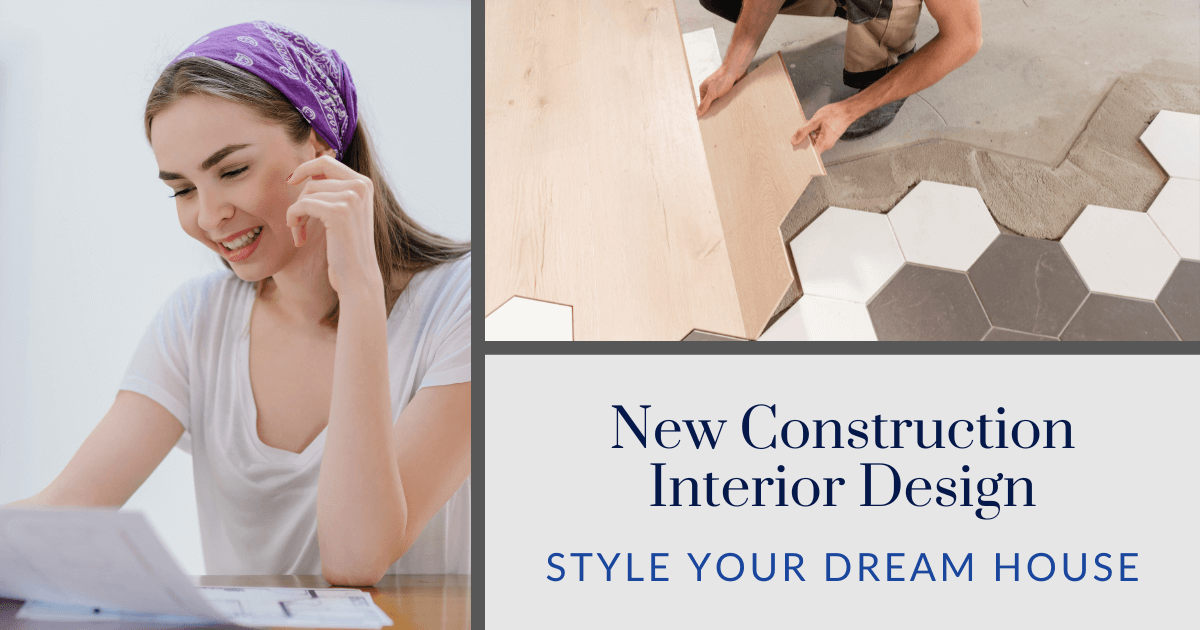 New construction homes are like a blank canvas. The new homeowner has the often enviable opportunity to choose how the interior looks. Depending on the contract, this may include everything from floor plan decisions to selecting materials, finishes, and decor. Building a new construction home is an exciting time, but it's essential to do a little homework to keep it from becoming overwhelming. Keep reading to discover the best interior design tips when buying a new construction home.
Plan Your Interior Design Budget
A well-planned budget can help move a project forward because it's a roadmap. With an interior design budget, a homeowner has a specific amount or a range that they cannot exceed when completing the project. New construction home buyers should set this budget early and account for design expenses when choosing a home builder.
But how is that interior design budget determined? It varies, but certain elements should be included, and the sum of the average cost will help determine the overall budget. If working with a professional designer, the interior design budget must include their specific fees, from consultation to design concepts and plans, management, and even travel expenses.
Homeowners don't have to hire a professional interior designer. There are online design tutorials, videos, and several options for interior design software that can walk a homeowner through the process step by step. At the heart of any budget is a realistic plan for how much can be spent on each room and design element while considering quality, customization, and any special installation fees.
Understand Design Development
Design development focuses on spatial planning—understanding a room's dimensions, determining how it will be used, and working through the creative thought process to establish a cohesive path. There are many pros and cons of new construction homes. For many people, the freedom to customize early outweighs any of the drawbacks.
Using the home's blueprint or virtual design software, the homeowner can begin to see and understand the room's proportions and how its intended usage will affect the interior design materials, including furniture, window treatments, and flooring.
At this stage, some of the dimensions may be changeable. Maybe a window needs to be moved a foot because there needs to be wall space to accommodate a television or artwork. The placement and size of closets can be adjusted. Adding a bit more space to the closet can have a significant impact, as can incorporating built-ins and custom storage solutions.
Pay close attention to the kitchen layout. In many homes, the kitchen is the hub. Does the kitchen flow make sense to how it will typically be used? Does the island need to be longer to accommodate more chairs? Will there be enough storage space if there are no upper cabinets, or does there need to be another solution?
Understanding the design development of space can make a huge difference. It will also include refining choices for specific materials, finishes, and fixtures to fit into the budget.
Consider Waiting Before Painting
After your new home is built, the wood, plaster, and other materials used in construction can expand and contract as they settle in the new environment. If you paint the interior of your new construction home before the settling process is complete, you may find that the paint job ends up looking less than perfect. The impending cracks and imperfections can cause the paint to peel or crack, which can be frustrating and costly to fix.
Waiting to paint your new construction home's interior for a few months to a year after moving in will allow the house to settle fully in different seasons and weather conditions, which will reduce the likelihood of eventual paint imperfections. Plus, it gives you the opportunity to live in the space for a while and get a better sense of your personal style and color preferences before committing to paint colors.
Establish Electrical and Plumbing Points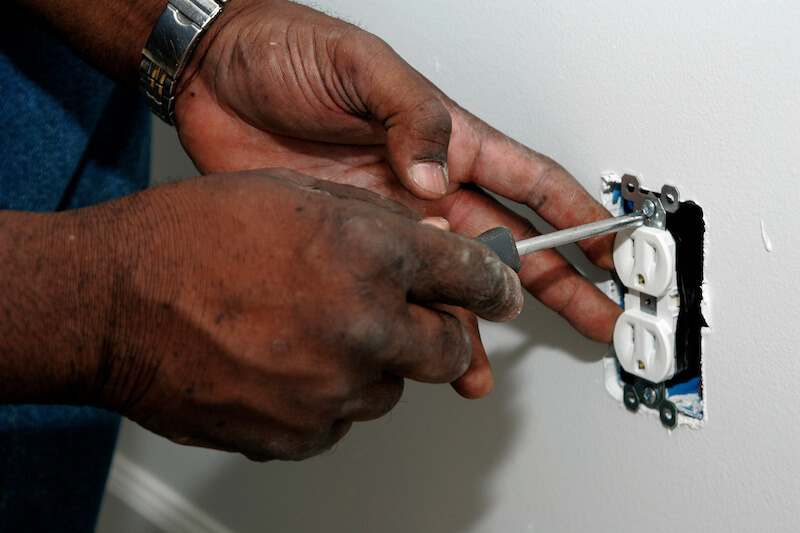 It's not all playing with fabric swatches and paint chips. Interior design also includes nuts and bolts. The electrical and plumbing points must be established and work cohesively with the overall interior design concept for a comfy, well-designed home.
Remember that first apartment with only two outlets in the bedroom, and neither was on the wall near the nightstand? With new construction, the homeowner has the opportunity to place outlets, charging stations, and lighting in the exact spaces that will work best for their lifestyle.
Outlets and other electrical elements, light fittings, and pipelines must be in convenient places. Do the laundry hook-ups need to be on the second level or in a main-floor laundry room that also serves as a mudroom with its own deep utility sink?
Besides electrical outlets and charging stations, lighting will play an integral role in the overall interior design. Every room typically has three types of lighting:
Task (a brighter light to see better when cooking or reading)
Ambient or general (uniform light, usually an overhead fixture)
Accent (often wall-mounted fixtures, track lighting, under-cabinet lights)
Decisions will need to be made about where the different types of lighting will be installed and how they'll integrate with the rest of the room's design.
Select the Right Flooring Materials
Flooring is a major design element, impacting the overall look and feel of the room. Floor materials can have a huge range in price, including underlayment and installation. On average, vinyl and laminate flooring, popular with kitchen flooring, are usually less expensive, but they may not have the same durability and quality that other materials offer. Real hardwood and engineered hardwood generally have a higher price tag.
Other materials are tiles constructed from vinyl, glass, ceramic, and natural stone. Look at cork and bamboo for sustainable options. Cork does offer some sound-proofing qualities, and it's resistant to mold and mildew, making it a viable option for a laundry room or mudroom.
In addition to affordability, it's also important to ask a few specific questions:
How will the room be used? Vinyl or tile may suit a laundry room, while solid hardwood may make a statement in a formal dining room.
Does the flooring need to be pet-friendly? Opt for materials that clean easily and that are wear-resistant.
Is the space a high-traffic area (like a hallway or entrance)? Consider materials like laminate, ceramic tile, and even concrete that can be finished to look like natural stone.
If a home buyer desires a wood floor look, but the care and maintenance of hardwood sounds like too much work, ceramic or porcelain tile that looks like wood may be an option. Ceramic and porcelain are durable, typically easy to clean, and offer a wide selection of colors and woodgrain styles.
Interior Design for a New Home Construction Is a Process
The interior design process for a new home is extensive, but it's an opportunity to create a unique living space. Take it step-by-step with regular referrals back to the original budget. If one area does go over budget, it may be necessary to scale back somewhere else. Creating the interior design for a new home can be a rewarding experience. At the end of the day, it's a reflection of the homeowner.