Top 6 Questions to Ask Your Vacation Rental Management Company
Posted by Pete Deininger on Wednesday, March 16, 2022 at 4:30 PM
By Pete Deininger / March 16, 2022
Comment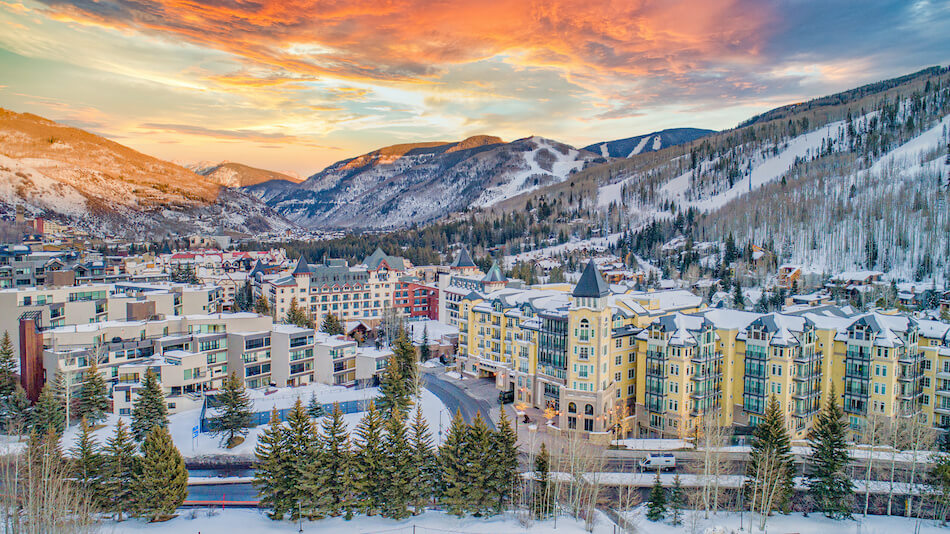 Congratulations! You've done it! You purchased a Breckenridge home or ski condo for your personal use and now you'd like to operate it as a short-term rental when you're not there.
Hopefully, you read our guide to the Top 5 Considerations When Buying Breckenridge Investment Property to get an idea of the factors that make a vacation rental successful. The next step is to hire the right vacation rental company. Are you looking to maximize income and minimize stress? Ask these six questions before hiring a Breckenridge vacation rental management company for your short-term rental.
What are your company's mission statement and focus?
What is your marketing strategy?
How do you handle the guest experience?
Do you have knowledgeable, local staff?
How do you handle owner reporting and accounting?
What's included in your commission rate and are there extra fees?
What's Your Mission Statement?
At the core of any business is its mission statement. It's what they return to when making important decisions for the future of the business and how they respond to specific events along the way. It's important to determine that the mission statement and core focus of your vacation management company align with your goals and values as well.
Some companies focus on the care and maintenance of your investment first, while maximizing rentals as best they can at the same time. Other companies are so concerned with the maximum number of nights rented in each home that they may relax their standards for property care. Find the company that best helps you achieve your goals.
What's Your Marketing Strategy?
One of the appeals of a vacation rental property company is that they oversee marketing your home. It's important that they have experience marketing for your property type. People who own Breckenridge luxury homes will want a company that markets the home to the right audience. Breckenridge ski home owners need a company that's connected to an adventurous audience. You'll want to consider which online platforms they use and if it's a good match for your property.
How Do You Handle Guest Experience?
A good property management company will take care of guests from start to finish. This means making the screening process easy, addressing customer services concerns during the stay, and responding to reviews after the stay.
Often, the screening process is the most important way to ensure the upkeep of your property. You'll want to ask your vacation management company how they screen potential guests to determine the exact number of people who will occupy your home or condo at any given time. And be sure to inquire about what measures they take to ensure the care of your investment property while answering the needs of your guests to promote their guest experience. Positive guest reviews go a long way to securing rental reservations from future guests. Think about how you read reviews on Amazon before you make a purchase!
Do You Have Local Staff?
One way to be sure you have the appropriate number of guests in your vacation rental property and that those guests enjoy an amazing experience here in Breckenridge is to hire a company with local, knowledgeable staff. You'd be surprised how many management companies never even meet with their guests to see if they have any questions about the home or Breckenridge in general. Your management company is often the "face" of your home and the most direct connection your guests have to a great experience in Breckenridge.
How Do You Handle Owner Reporting and Accounting?
Your management company is responsible for collecting rent from the visitors who have stayed in your Breckenridge rental property. It's important that you learn in advance how they account for all rents collected, any expenses that you're responsible for, and how they conduct monthly owner reporting and payment. You'll want to know that your management company is holding all rents in an escrow account on your behalf and not mingling those funds with their main operating account. Adequately optimizing vacation rental taxes is an essential function of a property management company.
What's Included In Your Commission Rate and Are There Extra Fees?
Vacation rental management companies make money by charging a commission on top of your property's earnings. It's not always the advertised commission rate that you pay to your management company. Just be sure to compare "apples to apples" when you hear that one company is offering a significantly lower rate for their services.
Some companies offer a full suite of services for their fees so that the owner knows each month precisely what they're paying. When you're interviewing different companies, be sure to ask them who is paying for credit card fees, advertising fees, professional photography of your home, and the consumable supplies used in the home like paper towels, toilet paper, hand soap, dish soap, and laundry detergent. Sometimes the discount companies hit you with a variety of additional fees that you may not have considered. The amount of money earned from your Breckenridge rental is directly related to your property management company's rates.
Ask the Right Questions to Hire the Right Property Management Company
When it comes to hiring a vacation rental management company for your Breckenridge vacation rental, it's important to ask the right questions. By taking the time to vet potential companies and understand their mission statement, marketing strategy, and approach to guest experience, you can be sure that you are making a wise investment. Remember, not all property management companies are created equal – so do your research and ask around before signing on the dotted line.