What are the Best Ways To Invest in Breckenridge Real Estate?
Posted by Pete Deininger on Wednesday, January 19, 2022 at 7:14 AM
By Pete Deininger / January 19, 2022
Comment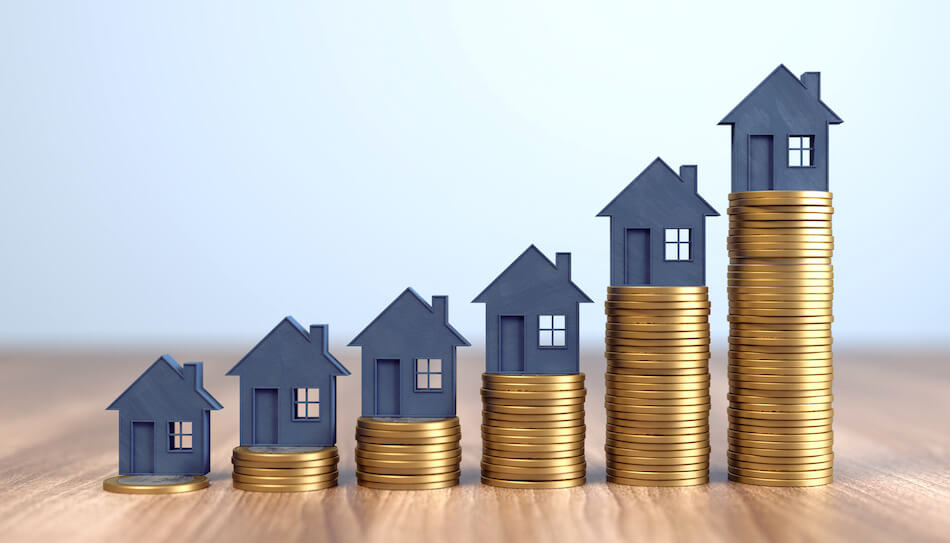 What investment provides stable appreciate, passive income, and tax advantages? It's real estate! Investing in Breckenridge real estate can be an excellent addition to one's portfolio. The best starting point for first-time real estate investors is purchasing a home. A primary residence provides equity and shelter, making it one of the most stable investments.
However, there are many ways to get involved in the thriving Breckenridge market. With peak ski season comes loads of snow-loving visitors short-term vacation rentals are a top choice in this ski town. Early investors can also dig into house flipping, commercial real estate, and long-term rentals.
Keep reading to become an expert on investing in real estate in Breckenridge.
For informational purposes only. Always consult with a licensed real estate professional before proceeding with any real estate transaction.
Purchase of a Primary Residence
A person who buys a home gets more than just a place to live; they purchase a valuable asset that builds equity and appreciates just a like a stock. They're no longer paying the landlord's mortgage with their rent checks, and they enjoy tax advantages. With every monthly payment, they increase their stake in an asset with high growth potential.
Breckenridge condos and townhomes are excellent choices for first-time investors. In most of these communities, there are maintenance fees called homeowner association dues that cover quite a few aspects of the owner's property. HOAs are entities that handle the oversight of the community or hire a property management company to do so.
These fees generally cover typical area upkeep, water and sewage costs, snow removal, trash services, and exterior maintenance, including landscaping and structural facades.
Single-family homes usually require a larger down payment, but the pay-off can be fantastic. If skiing is a family hobby or renting during peak season is desired, buying a Breckenridge ski home can make every day feel like a vacation.
Invest in a Short-Term Vacation Rental
A second home can be a place to live or visit part of the year, but it can also be an income-producing property. Airbnb and other sites make it easier than ever to find renters for a property that's not being used People who oversee numerous investment properties like this will want to learn about 1031 exchanges.
As an adventurous mountain town, Breckenridge enjoys year-round demand for short-term vacation rentals. Ski condos are, of course, highly coveted during winter months, but Breckenridge waterfront homes provide a luxe oasis in the warmer seasons.
Cabins and chalets are freestanding properties that vacationers and renters who love privacy crave. These can be great investments, often situated in the woods or a short distance from the active ski resorts and town centers. They often make excellent second homes and tend to be considered luxury properties that lessees will pay a premium for.
With a ready-made market for rental potential, there is an excellent chance to see a solid return on investment on Breckenridge cabin and chalet properties. The market is predictable and is very seasonal, which makes them ideal for rentals-by-owner, short-term leases, and even timeshare options can be considered.
Many vacationers planning to stay for two to three months a year don't want to own property, but those who do have options may choose whether to vacation in their own second home at will, with rentals being secondary income earners.
The endeavor is not risk-free. There's a lot of competition in vacation rental real estate, and there's no guarantee that the guests will respect the property. As with other rentals, it's possible to hire a property manager to find and manage customers, but it takes away some of the earnings.
Flip a House
Some people buy a house to live in, while others make the purchase with an eye to fixing it up and selling it for a profit. People do make money at this, but it's not as easy as it sometimes looks on TV. To make it work, one has to choose a structurally sound house and make improvements quickly. It helps to be an agile DIYer and to know sustainable construction trends that buyers pay extra to have.
Another way to flip is to "hold and resell" by purchasing in a hot market and selling when the price rises.
Manage a Long-Term Rental Property
Rather than paying the mortgage out of their own pockets, rental property owners use the checks they collect from tenants. Many owners charge enough rent to cover their mortgage and expenses, then years later sell their properties at a gain. People have funded their kids' college or even retirement this way.
Rental property ownership can be lucrative but can also be a lot of work. There may be vacancies and months with no income. There might be midnight calls from tenants about backed-up plumbing. Those not ready for landlord responsibilities can hire a property manager for these details, but that eats into the profits.
Another type of rental is commercial property. Examples are shopping centers, large apartment buildings, and office complexes. These options are generally open only to those who can make a large down payment.
Buy Into Real Estate Investment Trusts (REITs)
A REIT is an entity that uses money from many investors to buy, own, and sell properties. It might own hotels, malls, hospitals, or other assets. Many REITs are bought and sold on exchanges like stocks. Others are private REITs that solicit investors at startup and later sell their properties and distribute the money. Investing with REITs provides ownership in rental property without the responsibility of managing it personally.
For diversification, there are funds that hold a portfolio of different REITs.
Try Out Real Estate Crowdfunding
You can buy small amounts of almost anything on the internet, and real estate is no exception. Some internet real estate investments are open only to large investors, but others welcome the novice who has only a few dollars to invest. These instruments are essentially REITs that collect investments to buy, improve, or refinance property, then eventually sell it and distribute the funds.
These often yield higher returns than other real estate investments but also carry more risk. Many come from companies that don't have a long track record. Also, they tend to be illiquid: it's hard to get the investment back until the fund closes out and pays off.
Which Real Estate Investment Is Best For You?
A primary residence is the safest; if it doesn't increase in value, at least there's a place to live. As for the others, all have potential profits and risks. It depends on available funds, risk tolerance, and capacity for hands-on involvement. With diligent research and intelligent financial decisions, anyone can avoid common pitfalls and reap the rewards of real estate investing.
For informational purposes only. Always consult with a licensed real estate professional before proceeding with any real estate transaction.