4 Reasons to Buy a Short-Term Rental in Downtown Breckenridge: Best Vacation Rental Investments
Posted by Pete Deininger on Tuesday, February 28, 2023 at 2:47:27 PM
By Pete Deininger / February 28, 2023
Comment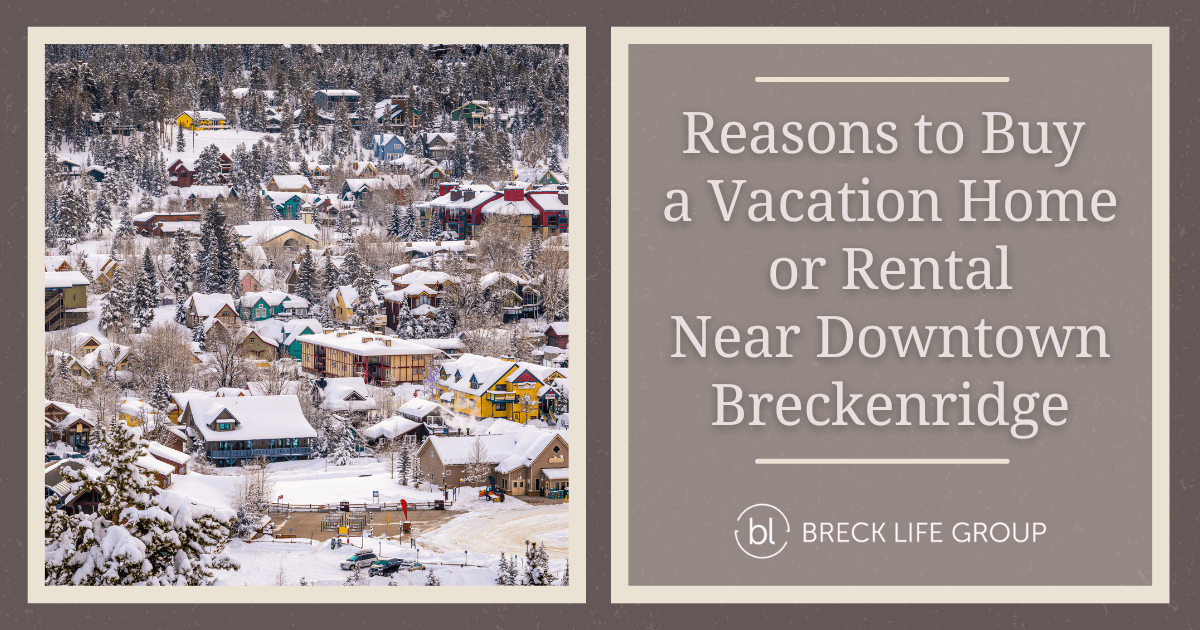 Few destinations offer more compelling reasons to purchase a short-term rental (STR) property than downtown Breckenridge. The Summit County ski resort town enchants visitors in all four seasons with endless indoor and outdoor activities on and off the slopes. The town's zoning regulations are also favorable to STRs. Due to how the city is laid out, most properties enjoy unbeatable access to the resort and its countless amenities.
The short-term rental possibilities are endless with homes in Breckenridge, and here's a closer look into the how and why.
Vacation Rentals Are Permitted in Downtown Breckenridge
Unlike some cities that prohibit short-term rentals altogether, downtown Breckenridge permits them. However, as with most things, there are specific requirements and guidelines.
Most importantly, the city established four zones that dictate how many short-term rental properties will be permitted in a specific area. As indicated on the city's short-term rental zoning map, downtown Breckenridge occupies the Resort Zone and Zones 1 and 2. This uniquely positions the downtown area as especially favorable for investment properties, as these zones allow for a significantly larger number of STRs than Zone 3 and the outlying regions (100%, 92%, and 51%, respectively, as compared to just 10%).
Regardless of the zone, owners must also hold a valid short-term rental license for each property, which must be renewed yearly. It's also important to note that some residential neighborhoods and individual homeowners' associations in Breckenridge set their own specific regulations limiting occupancy and parking for STRs or requiring additional permits. Another notable data point unique to Breckenridge is that short-term rental licenses are not transferrable in the event of a property sale; new owners must go through the same permitting process to operate the STR.
Renters Pay More For Access to The Slopes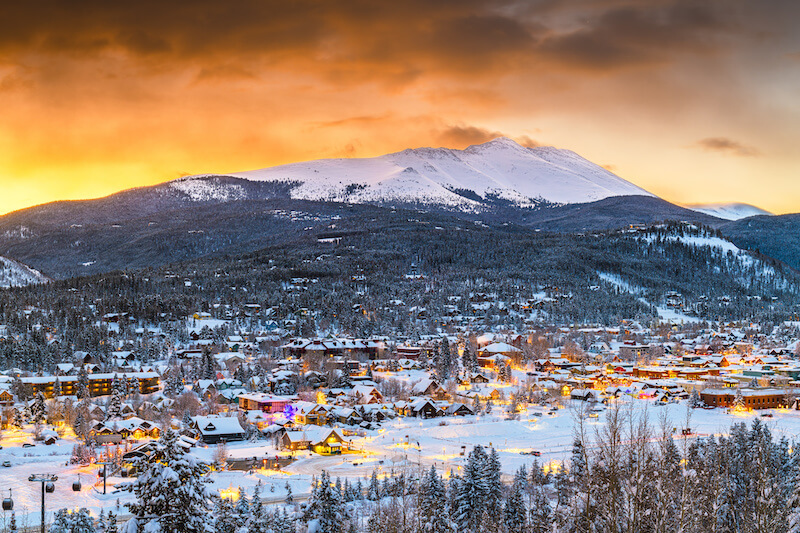 Downtown Breck's proximity to the ski resort and slopes offers a unique perk for short-term renters. Rather than deal with chaotic resort traffic and parking, many people are more than happy to pay higher rates to stay at a property within skiing access.
Of course, this is especially true of Breckenridge's ski-in, ski-out homes, and condos. However, several are still within mostly skiable distance, even if they don't meet the technical definition of ski-in, ski-out. Following 4 O'Clock Road, people can ski almost the entire way between the resort and many downtown Breckenridge rentals. This also allows skiers to easily stop by their rental for lunch, snacks, bathroom breaks, or even rest in the middle of the day.
Depending on where a property is located, offering this level of ease and access to the ski resort and slopes could completely negate the need for a rental car. There are multiple shuttles to Breckenridge directly from the Denver International Airport, so out-of-state visitors could take the shuttle, skip getting an expensive rental car, and take advantage of skiing to and from the resort from your vacation rental. Breck is also famously easy to get around car-free, for free, with a free in-town bus, the Breck Connect gondola, and the Summit Stage buses to other nearby ski resorts.
Most visitors will be thrilled to save some money on a rental car and the time and stress involved with parking in Breckenridge and at the resort!
Shops, Restaurants & Fun All Around
No matter the season, there is always something fun to do in Breckenridge, on and off the slopes! Home to hundreds of excellent restaurants, cafes, bars and breweries, shops, galleries, various entertainment venues catering to all ages, and no shortage of outdoor recreation, it's impossible to be bored in this gorgeous mountain town.
You'll find every cuisine under the sun, from ski town staples like pizza, steaks, and burgers to specialty dishes like ramen and crepes. There are several local breweries and wineries, most offering tasting flights, so you can sample several to find your favorite. After satisfying your hunger (or thirst!), get active by shopping along Main Street, take a haunted walking history tour with Breck Ghost Tours, or test your aim with axe-throwing at MTN Axe.
And while Breckenridge is known for its world-class skiing, there are plenty of other ways to enjoy The Great Outdoors. Starting right downtown and running parallel to Main Street, the paved Blue River Rec Path offers a scenic route to exercise by walking, running, or biking. The path extends over seven miles from Breckenridge, reaching Dillon and Frisco. For those particularly interested in exploring on two wheels, biking is a huge pastime in Breck. Do as the locals do and rent an e-bike or fat tire bike, which works amazingly well on any terrain—from mountain trails to snow!
Occupancy in Every Season
Breckenridge truly offers four-season recreation and entertainment, both indoors and out. With one of the longest ski seasons in the US (typically around Thanksgiving through mid-May), skiing and other snow sports are a given—but that's only the beginning of Breck's year-round charm.
In the summer months, the ski slopes transform into epic hiking and mountain biking trails, golf courses open for the season throughout town, and you have the thrilling opportunity to experience whitewater rafting at a few spots less than an hour from downtown. If you enjoy the water but prefer slightly more low-key activities, try fly fishing in the pristine waters surrounding Breckenridge, or go kayaking or paddleboarding for a relaxing way to take in all the scenery. Don't miss summer dog sledding for a genuinely unique Colorado experience!
Fall brings postcard-worthy scenery, with the mountains covered in gold, orange, and red leaves and meadows blanketed in the last wildflowers of the season. It's an incredibly memorable sight when snow begins to coat the higher elevations! This time of year is considered the best hiking season in Breckenridge, between the changing foliage and unique opportunities to see elk, deer, black bears, and other impressive wildlife.
The Sky's the Limit in Downtown Breckenridge
With so much to do and see year-round, favorable zoning regulations and policies on short-term rentals and fantastic access to the resort, there are countless compelling reasons to consider downtown Breckenridge condos or detached homes to use as short-term vacation rentals. The better question may be, is there any reason not to?