The Breck Wire - July
Posted by Pete Deininger on Tuesday, July 16, 2019 at 12:44 PM
By Pete Deininger / July 16, 2019
Comment
Breckenridge International Festival of Arts
Date: August 9–18, 2019
On its 5th anniversary, the International Festival of Arts has coordinated a blow-out of activities as it dives into a celebration of nature, adventure, and creativity. A mix of both free and ticketed events, there is a n opportunity for all to partake in 2019's Breckenridge International Festival of Arts. Find full event details here.

Highlights
Blue River @ the Gallery@OMH
An exhibition, created by the mastermind Giuseppe Licari (Rotterdam, Netherlands), reinvents the gallery into a still-smoking forest in the aftermath of a devastating fire.
Event Details
Trail Mix
A 10 part event, the free Trail Mix explores four different trails throughout Breckenridge, each with its own combination of art, music, and hiking and biking.
Event Details
California eco-artists Daniel McCormick and Mary O'Brien
This collaborative duo has teamed up for over 20 years creating works of environmental art showcasing the ecological balance within the world. Their works are integrated into the natural surroundings and over time blend into the restoration of the area.
View Their Works of Art
---
Breckenridge Hogfest: Bacon and Bourbon
Date: August 23–25, 2019
Main Street Station and The Village
BACCCCONN! No one can deny that bacon reigns king of the breakfast meats but for Summit County, which has at least two bacon fests each summer, the salty meat basically takes the stage no matter what time of day. Combine the coveted meat with a richly created bourbon, and well, you have the best pairing imaginable.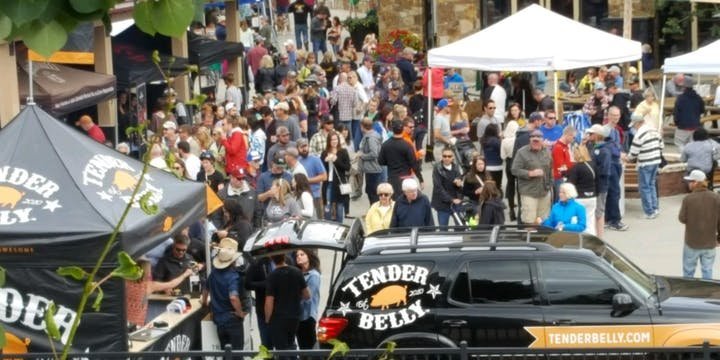 Overall Schedule:
Friday: VIP Bourbon Pairing Dinner
Saturday: Grand Tasting featuring countless bacon and bourbon varieties
Sunday: Bacon Brunch
A full weekend of events, from a pairing dinner to a day long Grand Tasting, allows for varying levels of participation. Tickets available, along with the full schedule, at the Rocky Mountain Events website.
---
18th Breckenridge Main Street Art Festival
Date: August 1, 2019 - August 3, 2019
10am - 6pm
The Village at Breckenridge and Main Street Station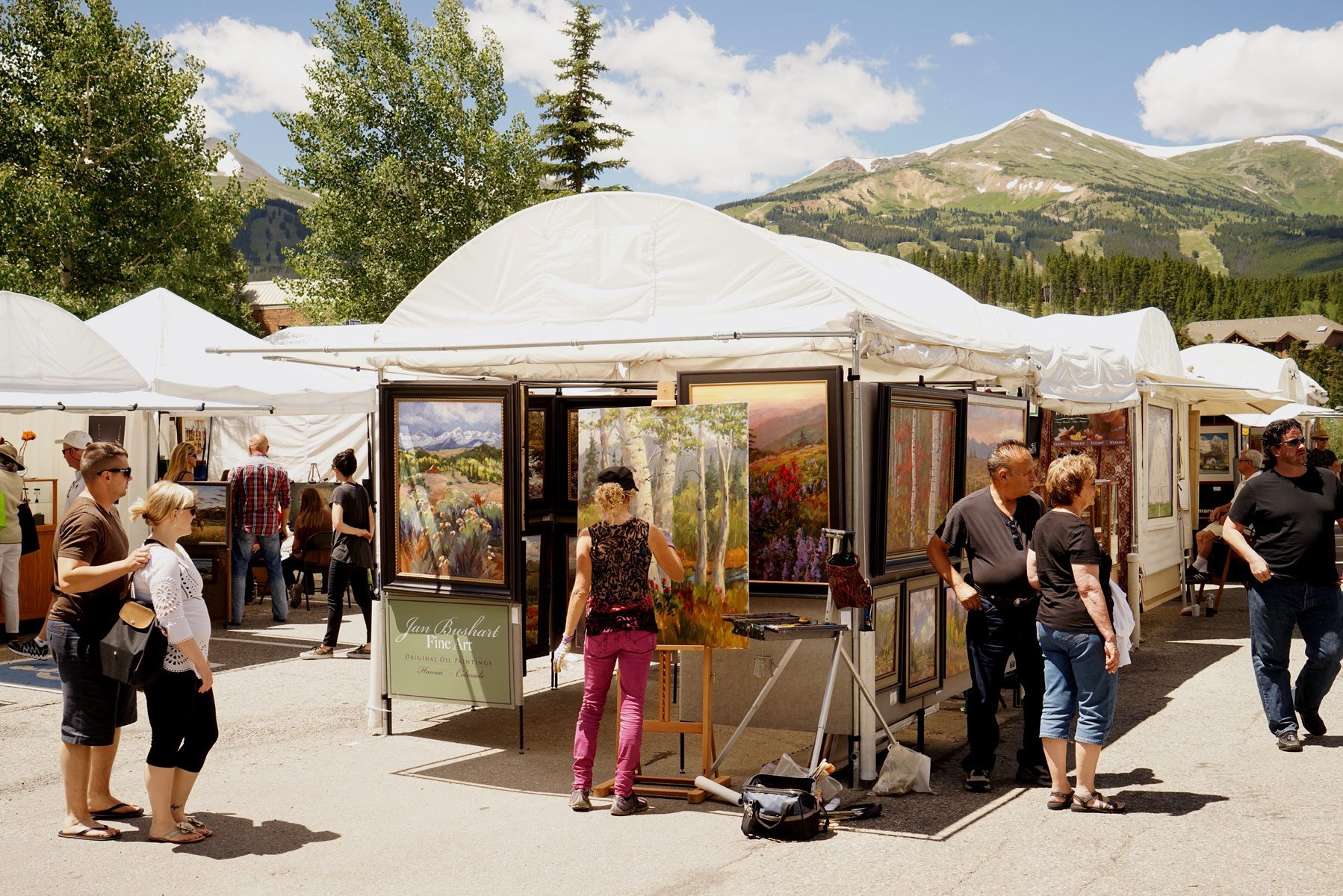 Celebrating its 18th year, the Breckenridge Main Street Art Festival showcases over 100 artists from around the United States in varying medias; such as ceramics, painting, fiber, jewelry, wood, glass, sculpture, and many others. Ranking as high as #23 in the Sunshine Artist's Top 200, the free and family friend event is one not to miss.