5 Things to Do in Breckenridge With Kids: Ski Lessons, BreckCreate & More
Posted by Pete Deininger on Monday, June 20, 2022 at 8:27 AM
By Pete Deininger / June 20, 2022
Comment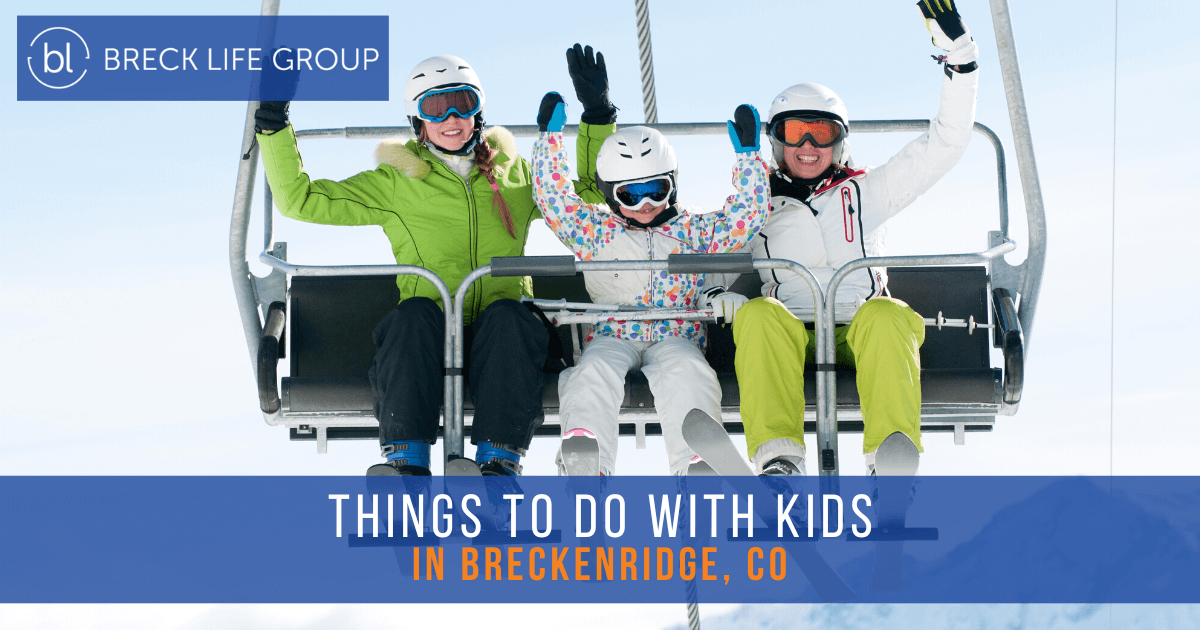 At first glance, a ski resort destination like the town of Breckenridge may not seem like a kid-friendly place, as there are a lot of seasonal tourists and a very busy winter ski season. However, Breckenridge is an excellent place for parents to take their kids on an adventurous getaway, and finding some of the best activities for kids doesn't take very long. Keep reading to discover five things to do with kids in Breckenridge, Colorado.
---
Kid-Friendly Skiing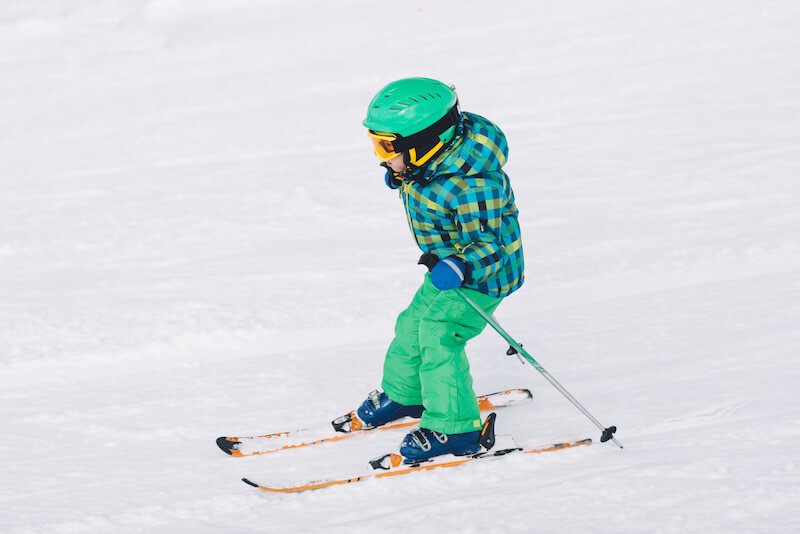 Most skiing geared toward kids and beginners is on Peak 8 and Peak 9 at the Breckenridge Ski Resort. A ski school at the base of Peak 8 provides lessons to kids, teens, and adults who have never been on skis before or need a quick refresher course.
Peaks 8 and 9 have multiple green runs for beginner skiers. The gentler slopes and slower speed limits mean that children can learn the ropes of skiing in the safest way possible. The nice thing about Breckenridge Ski Resort is that it has runs, lifts, and fun activities for kids built right into the mountain.
The beginner's chair at Peak 8 is called Rip's Ride, and it takes children to Dragon Trail (actually a short running trail that leads to a castle in the forest). The 5-Chair brings guests up to multiple green runs to get some skiing practice.
Ripperoo's and Haunted Forest are two hot spots on Peak 9 for kids. This peak also has several green runs to practice before taking on intermediate runs. The QuickSilver chair lift will take visitors to these fun activities on Peak 9.
---
Epic Discovery at Breckenridge Ski Resort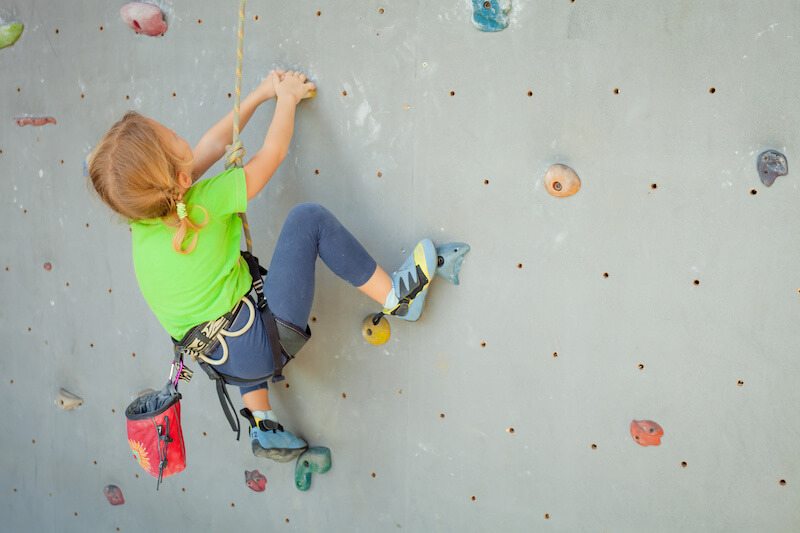 The ski resort also has some kid-friendly adventures during the summer months. Epic Discovery offers the chance to embark on a thrilling summertime adventure on the resort's property.
Epic Discovery opens every summer and runs from mid-June until it closes in September after Labor Day. The BreckConnect Gondola is open for the exact dates and is free to ride. Amenities aimed at kids at Epic Discovery include alpine slides, the Gold Run Coaster, a miniature golf course, gemstone panning, bungee trampolines, and much more. The Lil' Climber Challenge is for younger kids, and the Climbing Wall is more suitable for teens.
The parking lot for Epic Discovery is in the North Gondola Lot. An important thing to remember about Epic Discovery and other summertime activities in Breckenridge is that sun exposure is much higher than at sea level. Because Breckenridge is at around 9,000 feet, visitors to Epic Discovery should wear sunscreen, hats, sunglasses, and other sun protection gear as needed. Epic Discovery activities sometimes get rained out in the afternoons.
---
Sledding Around Breckenridge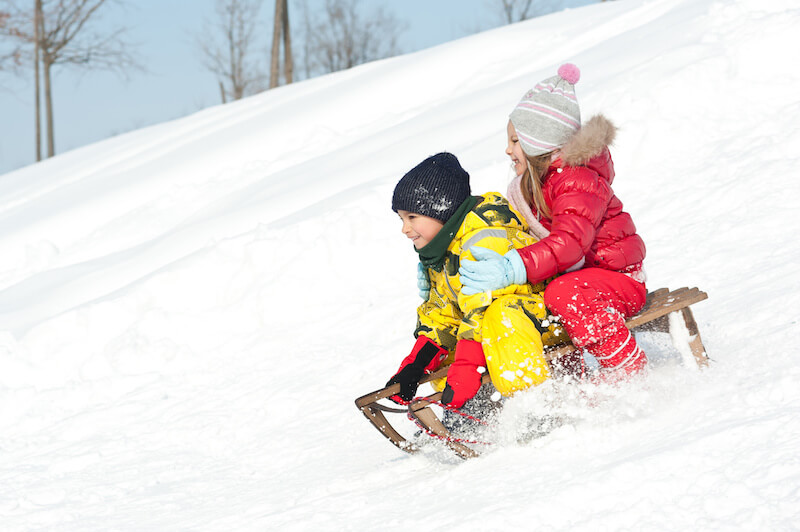 For those who need to rest their legs from skiing for a day or want to change up the fun, there are two sledding hills in Breckenridge that can help. Sledding and inner-tubing are very popular at the Runway Sledding Hill and Carter Park.
The Runway Sledding Hill is on Fraction Drive near the Airport Road free parking lot. This hill is a manufactured sledding hill with porta-potties on-site. Getting to the top takes a short walk before sledding back down. The Runway Hill does not have a steep slope, so younger kids can sled down it securely. Skis and snowboards are prohibited here.
The Carter Park sledding hill is another family favorite in Breckenridge, located just four blocks east of Main Street. It provides a lot of surface area on the hill for sledding, but because it's right in town, this spot does get crowded. Both Carter Park and the Runway Sledding Hill are free to use.
The City Market and the Breckenridge Market sell sleds and inner tubes.
---
Breckenridge Recreation Center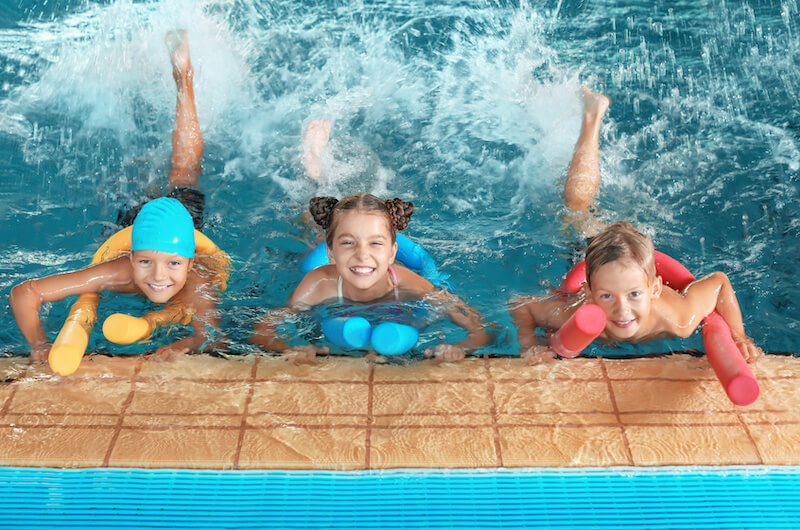 The Breckenridge Rec Center is just north of the resort along Airport Road, near the Breckenridge Skate Park and the Breckenridge Tennis Center. The Rec Center provides activities appropriate for toddlers up through their teenage years.
An indoor kids' playground with soft climbing features provides a warm place for smaller children to play during the colder months. The heated indoor pool is also popular with kids, as there's a shallow wading area for the littlest children, while older kids and teens will get a kick out of the Summit Plummit water slide. A bouncy castle is also set up in the gym every weekend at the Rec Center for kids to enjoy.
Parents will be happy to learn about First Fridays at the Rec Center. When the parents want a date night, they can drop the kids off for a few hours in a safe and supervised environment for swimming, pizza, games, movies, and other fun activities.
The daily admission rate for kids between the ages of three and 17 is $9 at the Breckenridge Rec Center.
---
BreckCreate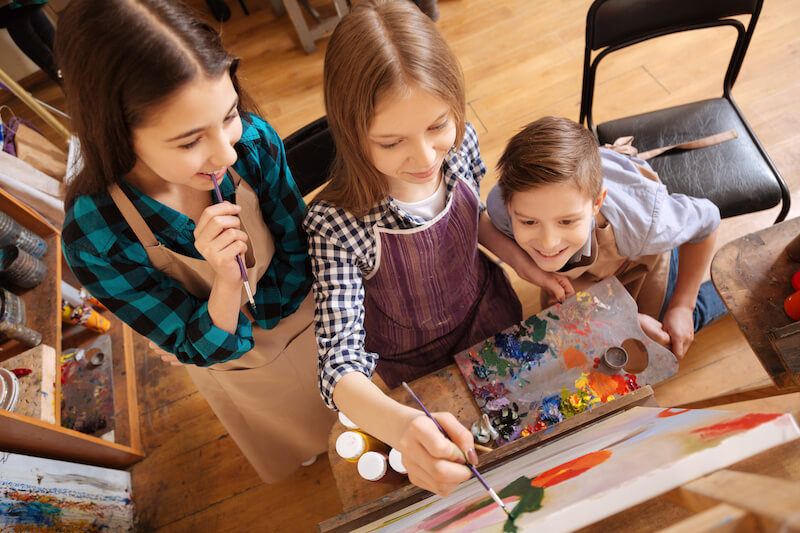 The Breckenridge Creative Arts—or BreckCreate for short—offers opportunities for kids to get some hands-on experience with art projects. While BreckCreate's primary purpose is to promote and elevate adult artists' work, they provide fun activities and opportunities for children.
BreckCreate's Art District campus offers free art classes for young kids. However, some classes charge a small fee for materials. A Toddler Art experience takes place every week at the Quandary Antiques Cabin. These are short, 30-minute classes.
BreckCreate offers crafts projects and other hands-on activities on the second Saturday of each month at the Art District campus. Kids of all ages are welcome to participate if they have a parent or guardian with them. This activity is free, and children get to take at least one finished project home with them afterward.
BreckCreate offers art appreciation tours geared toward those with children (even toddlers). The tours can be campus-wide or just one art gallery. These tours are a chance for everyone to appreciate art.
Finally, BreckCreate offers summer camps for kids to learn even more hands-on and practical artwork projects.
---
Kids Love Living in Breckenridge
There's no shortage of things to do in Breckenridge for people of all ages, and this town takes pride in offering world-class activities for kids to enjoy. Take the time to explore these activities and more if you're moving to Breckenridge soon.
If you're looking for the perfect Breckenridge home, contact Breck Life Group with eXp Realty at (970) 409-4787 to get in touch with a local Breckenridge real estate agent and discover your new dream home today.