Top Home Renovations That Increase Resale Value
Posted by Pete Deininger on Friday, December 20, 2019 at 10:14 AM
By Pete Deininger / December 20, 2019
Comment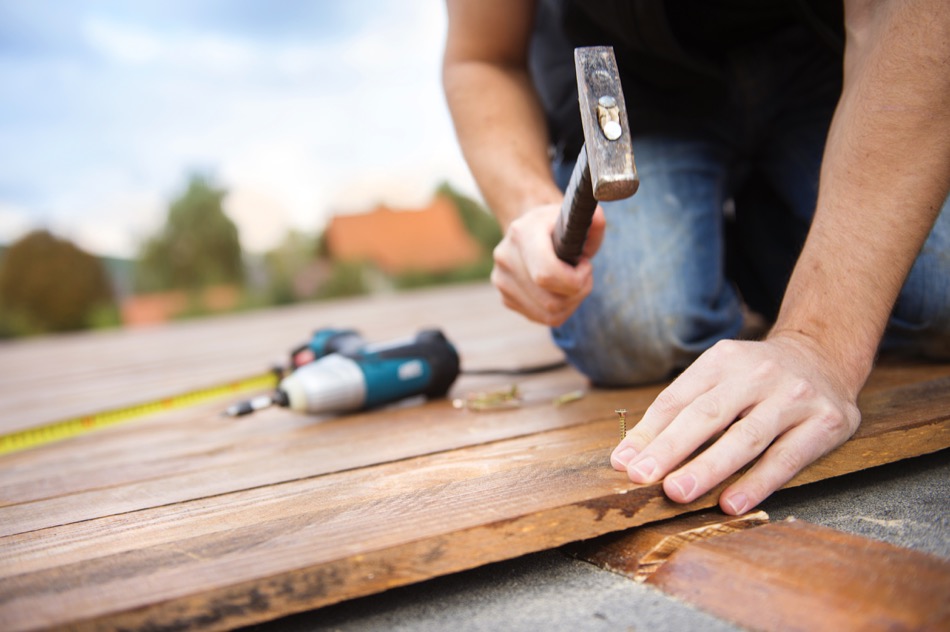 The trick with home renovations is to make changes that offer owners the best bang for their buck. This raises questions about whether complete kitchen remodels and inground swimming pool installations are worth the money when most people are looking for home offices and extra space. With that in mind, here are some of the best renovations for raising the resale price of your home.
For informational purposes only. Always consult with a licensed real estate professional before proceeding with any real estate transaction.
Make Repairs
Before you can start looking into value-adding renovations for your home, you need to take care of repairs and other problems. Otherwise, you'll most likely lose money on the sale, as most buyers aren't looking for a fixer-upper that hasn't been cared for. Ensure electrical, plumbing, and air conditioning systems are all working in your home, and check for any mold build-up or structural damage. There are also easy repairs that should be done, like replacing worn-out door locks, cabinet hardware, and tapware. If you're not sure whether there are any faults needing fixing, you can always arrange a pre-listing inspection.
Upgrade Your Kitchen
As it's typically considered the heart of any home, most prospective buyers want a modern, stylish, and functional kitchen. This is why investing in kitchen renovations will usually pay off, as long as you don't go too far and make it stand out from the rest of the décor in your house. Generally, you should remove any old appliances and replace them with high-quality, energy-efficient models. Not only will they be better for the environment, but the reduced energy use will also help you save money on your bills. You can also upgrade an older kitchen by replacing tapware, updating countertops, and installing new cabinet hardware, all without overspending your budget.
Improve Your Backyard
Nothing beats a home with a backyard paradise. Outdoor living spaces have become even more desirable since the pandemic hit, as people have spent more time in their backyards.
Not only does creating an outdoor space where you can enjoy entertaining make your home more relaxing, but it can sometimes add significant value when it comes time to sell. There's plenty of ways you can update your backyard, like adding a new deck for some extra space or landscaping the garden area. An in-ground swimming pool is the ultimate must-have luxury during a hot summer, especially if you're planning on staying in your home for a few years and plan on using it often.
Use Paint
One of the most effective ways of increasing the total resale price of your home is with a fresh coat of paint. Start by repainting the interior with some trending neutral colors that are likely to remain popular for a while. Freshly painted rooms in modern shades of color often go a long way towards creating an updated interior look. The best thing about paint is it's relatively cheap, and it can be easily changed if buyers would prefer another palette of hues. It's also a good idea to consider using eco-friendly, low-VOC paint to avoid inhaling dangerous chemicals.
For informational purposes only. Always consult with a licensed real estate professional before proceeding with any real estate transaction.
Install New Light Fixtures
Another simple method of increasing the sale value of your property is by installing new lighting fixtures. Not only does warmer lighting ensure each area of your home has adequate amounts of light, but it also helps make your home feel more inviting and homely overall. Choose basic styles and designs for your new fixtures, as they'll appeal to more people. Don't forget to replace any older light switches or outlet covers—consider installing dimmer switches as long as your existing electricals can use them. If you have a tight budget, swap out older light bulbs with newer LEDs to increase brightness in each room.
Get Started Today
When you're thinking about listing your home, you can do many renovations to attract more potential buyers. Home improvements will also help make the space more comfortable and enjoyable, which is an important consideration if you plan to live there for a few more years. These tips can help homeowners get started making the right renovations to improve the overall appeal of their homes.