Ullr Fest in Breckenridge
Posted by Pete Deininger on Saturday, January 10, 2015 at 12:30 PM
By Pete Deininger / January 10, 2015
Comment
Come celebrate snow during Ullr Fest this week, January 11th through the 17th. In its 52nd year the town of Breckenridge turns upside down and the party begins. People will be walking around town with Viking horns, thanking the Norse god of winter for all the snow he has blessed the high country with thus far. It is a week full of fun and free events.
Ullr was the Norse winter god that loved the cold temperatures. He would travel across the continents on his skis or skates.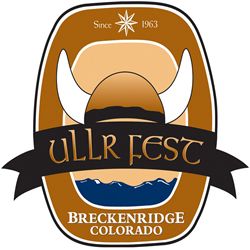 He had amazing talent on his winter toys that no other Norse god could keep up with him. During the wintertime, he would travel and enjoyed hunting. Streaking the sky with brilliant stars, he would blanket the area with snow to keep him safe. This would later be known as some of the best powder days on the hill! After traveling for years, Ullr land in Breckenridge. In his new home, he fit right in to the mountain lifestyle and the forested area. He approved of the town of Breckenridge, so each year he creates some of the best snow storms in North America.
The locals here in Breckenridge are grateful for the annual 300 plus inches of snow each year. So to show how much they appreciate it, they hold the annual Ullr Fest. The tradition started in 1963, and over time the fun and events have changed and some things have stayed the same. Come enjoy the Ullr ball, Ullympics, and the best untraditional parade to be found, the Ullr parade. Following the parade on Thursday evening, join the locals and gather around the Ullr bonfire, sipping hot cocoa and enjoying all the snow. If you enjoy the powder days in a ski season, then come enjoy next week and all the fun. And the next time you are in waist deep powder, shout out a thank you to Ullr.