USA Pro Cycling Challenge Returning to Breckenridge!
Posted by Pete Deininger on Tuesday, April 21, 2015 at 8:53 PM
By Pete Deininger / April 21, 2015
Comment
Mark your calendars August 17th through the 23rd as the USA Pro Cycling Challenge is returning to Breckenridge! Some of the world's best cyclists will return to Colorado for one of the largest sporting events in the state.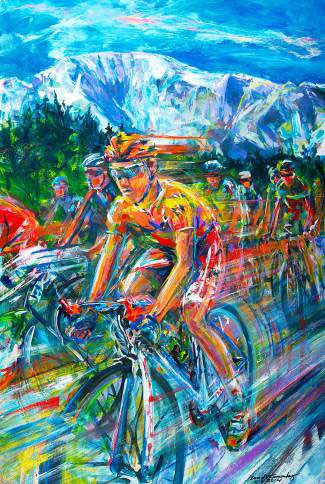 More than one million fans descended on the state, raking in $130 million in economic impact for the entire state. The 2015 USA Pro Cycling Challenge will present several new challenges and Summit County is the place to be. Being 9,600 feet above sea level, the elevation will test the competitors with some of the most challenging terrain, yet to be seen. Two new host cities- A-Basin and Copper Mountain- will be hosting the Stage 2 finish and the Stage 3 start, respectively. Stage 4 will start in Aspen and end in historic Breckenridge. Then on August 21st, Breckenridge will be hosting the Individual Time Trials. The 2015 USA Pro Cycling Challenge will create spectacular moments for the riders and fans.
Stages of the 2015 USA Pro Challenge:
•Stage 1 | Monday, Aug. 17 – New host city!! Steamboat Springs Circuit Race
•Stage 2 | Tuesday, Aug. 18 – Steamboat Springs to Arapahoe Basin
•Stage 3 | Wednesday, Aug. 19 – Copper Mountain Resort to Aspen
•Stage 4 | Thursday, Aug. 20 – Aspen to Breckenridge
•Stage 5 | Friday, Aug. 21 – Breckenridge Individual Time Trial
•Stage 6 | Saturday, Aug. 22 – Organizers are looking to the fans to determine the Stage 6 location.
•Stage 7 | Sunday, Aug. 23 – Golden to Denver
The USA Pro Cycling Challenge is an event that you don't want to miss. As the event gets closer, there will be additional details to be released…so make sure to check back for the most up to date information!