Effective Vacation Home Maintenance From Far Away: The Only Guide You Need
Posted by Pete Deininger on Saturday, March 12, 2022 at 11:43 AM
By Pete Deininger / March 12, 2022
Comment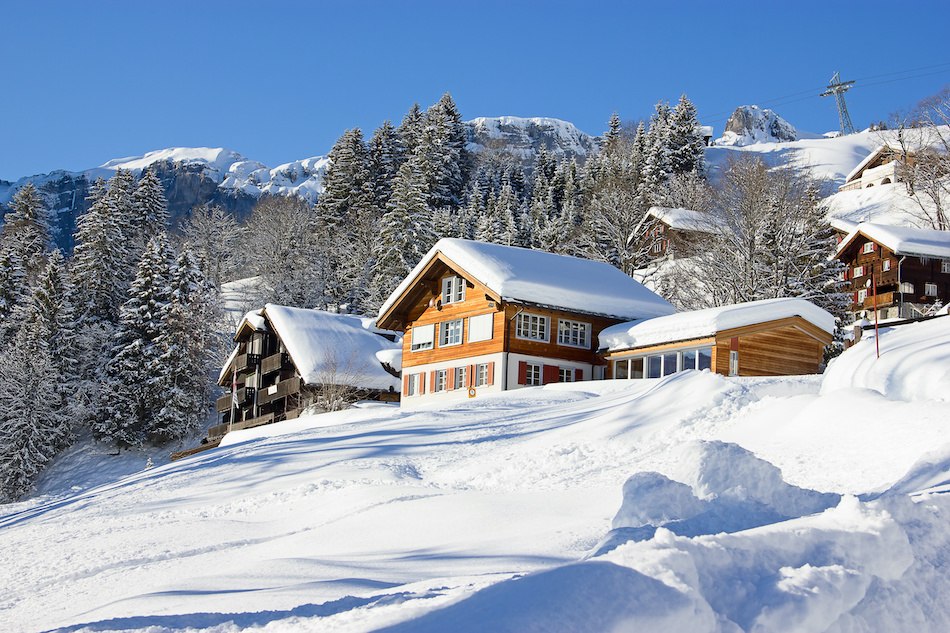 Who doesn't love having a ski home getaway to enjoy the thrill of the slopes and the gorgeous mountain scenery? How many people own beach condos to escape to a sunny oasis? There's no doubting the appeal of buying your own vacation home.
But, regardless of your preferred location, current and aspiring vacation homeowners may have to consider the challenges of keeping a holiday property from afar.
It might be difficult to keep your holiday home in good shape when you're not living there full-time. Here are some pointers to help you care for and maintain your holiday property from afar.
For informational purposes only. Always consult with a licensed real estate professional before proceeding with any real estate transaction.
What Is Remote Vacation Home Maintenance?
Remote vacation home maintenance is the management of a vacation home from a long distance—which, since vacation homes are usually some distance away from the owner's primary residence, most vacation homeowners will have to engage in.
However, remote vacation home maintenance is even more important for those who wish to rent out their vacation homes when they're not using them personally. It's one thing for the owner to not mind spending a day getting things cleaned up at the start of a vacation—it's another thing entirely to expect a paying guest to do it.
Owners of holiday rentals who wish to increase their rental revenue and booking rate by learning how to manage their properties should look into what it takes to be a long-distance landlord. Self-managing a rental property can help hosts save money on monthly management expenses. However, hosts must first determine whether or not they have the necessary skills and time to operate their holiday property.
Continue reading to learn what components of a vacation rental must be attended to and how to maintain a vacation rental from afar.
Why Is It Important To Maintain Your Vacation Home While You're Away?
Managing your vacation home remotely is the only method to optimize your earnings and keep on top of your rental business. However, that doesn't mean that those who don't want to rent out their homes shouldn't keep up with maintenance.
All the potential property damage that you prevent by maintaining your primary home can happen to your vacation home as well. Clogged gutters causing water damage to the foundation, plumbing leaks resulting in mold, and deck supports falling prey to termites are just a few of the many potential problems that can cause major damage to a home if they're left alone too long, such as when the owner isn't there to spot the signs.
Keeping the property maintained also prevents disappointing surprises, such as arriving ready to hit the slopes only to discover that your ski home's HVAC system failed over the summer, so it will have to be repaired before the heating will work.
Differences Between Regular Vacation Homes And Vacation Rental Homes
The words "holiday home," "rental home," "second home," and "vacation home" are frequently interchanged in casual conversation. Vacation houses that you rent out, on the other hand, are treated differently by your mortgage company and the IRS than ones that you personally use. Be sure to familiarize yourself with the relevant vacation rental taxes.
You won't be able to utilize any income or projected revenue from a vacation property to help qualify for a loan, according to your mortgage company. In the eyes of your mortgage lender, if you want to make money from the property, it's not a vacation house, it's a rental, and you'll have to pay higher costs and meet stricter underwriting criteria.
Let's imagine, though, that you want to use the space yourself. If you want to rent out a ski lodge when you're not using it and deduct the expenses, the IRS is unconcerned—as long as you rent the home for a minimum of 15 days a year. You can't subtract rental losses from other income if you're using it for yourself too often. On the other hand, you don't have to report the income you make if you rent for less than 15 days.
Navigating the IRS rules surrounding vacation rental income can be tricky, so be sure to read the fine print and get a professional's advice.
Main Models For Maintaining A Vacation Home Remotely
DIY Vacation Home Management
If you rent out your property, don't underestimate the time and effort it takes to get out each time a tenant moves out, drive to the residence, and clean before the new guests arrive. Even if you don't rent, you may find yourself traveling more often than you expected to ensure the home is in good working order.
However, completing the work yourself will undoubtedly save you money. And the more you have to do (yard maintenance, pool, etc.), the more money you'll save.
Professional Property Management for a Non-Rental Vacation Home
This option may be dubbed the "luxury" option because it is comparable to luxury in two ways. First and foremost, it should present you with a relaxing and uncomplicated experience that is free of the daily minutiae. Second, it will typically cost you a significant sum of money. For many vacation homeowners, the tradeoff is entirely worth it.
Each property management company will have its own set of services, although some will include the following:
A 24/7 hotline with access to proven professional contractors/electricians/plumbers, sometimes directly employed within a company's technical team.
Weekly inspections and reports
Preventative maintenance
Routine maintenance
Concierge service to prepare for your arrival and make your stay pleasant
Storm preparation
Pool maintenance
Yard work
Cleaning
A service provider may typically add about 10% to the above charges to cover its overhead and profit; however, this might vary.
Professional Property Management for a Rental Vacation Home
You may engage managers to oversee the rents, as well as the upkeep and cleaning of your second house. They may market your property, manage reservations, collect rent, prepare the property for tenants, and then serve as the point of contact to ensure satisfaction. However, your rental revenue will be reduced. For these kinds of services, expect to pay anywhere from 10% for long-term renters to 40% for holiday rentals of your rental revenue.
Some companies will even guarantee you a set amount of money for each week you rent out your house. However, know that this means the property manager is taking on the risk of vacancies rather than you, so getting services with guaranteed rent can come at a premium.
When choosing a professional property management company, be wary of those who seem too cheap to be true. They frequently throw on extra costs that they hope you won't realize before signing the contract. So pay attention to the fine print. Be sure to ask your vacation rental management company the right questions.
Remote Vacation Home Maintenance Checklist
Get Local Help
Many vacation house owners, whether it's for rent or not, hire a local property management company to look after their second home while they're away. Property managers can help with anything from finding tenants to organizing landscaping and housekeeping, but bear in mind that they might be expensive to use as your local agents.
If hiring a full-time property manager is out of the question, hire a monthly maid to clean the house and run through a basic operating checklist.
Hire Cleaning Services
Even if you want to manage your vacation rental remotely, you'll still need a dependable and skilled individual at hand to handle change-over cleans and any issues that arise during the guest's stay.
The quality of service you provide to guests will determine whether you hire a cleaner or a housekeeper.
If you own a luxury vacation rental and want to provide top-notch service, we propose hiring a housekeeper who will handle problems, supervise cleaning, and cater to your visitors' requirements. A competent housekeeper should understand how well the property should be represented, how things operate, and where to find them.
Alternatively, take the time to choose a reputable and competent cleaning and laundry service that you can rely on to perform a thorough changeover and mid-stay clean.
You can get a vacation rental cleaning checklist template which consists of a cleaning checklist for before, during, and after a guest's stay.
Take a Proactive Approach
Regular preventative maintenance will prolong the life of your home's primary systems while also alerting you to possible problems.
Embracing preventative maintenance, whether it's repairing your heating or air conditioning system or performing routine maintenance on your appliances, is critical for preventing costly complications down the line.
Use It as Often as Possible
When homes are utilized on a daily basis, they, like automobiles, stay in excellent condition. Unexpected difficulties can occur when houses are left uninhabited for lengthy periods of time. If you don't use the property yourself, rent out the home so it's not left vacant for too long.
The usage of cooling, heating, and water systems on a regular basis, as well as the use of appliances occasionally, may help keep things running properly.
As mentioned above, you don't want to show up at your second property for a nice weekend only to discover you need to undertake repairs and upkeep.
Add Smart Home Technology
No matter where in the world you are, technology can help you maintain your holiday home. Consider installing a few smart home devices if you intend on being away from your vacation house for a long period of time.
Smart lighting applications program your whole lighting system to come on at different intervals, making it appear as though you're home even if you're not. A range of smart home devices may also notify you of possible maintenance concerns, such as faulty HVAC systems or water leaks.
Install a Security System
Owners can remotely keep a close watch on their vacation property even if they are far away thanks to modern surveillance systems.
There are a variety of technologies available to help you keep an eye on your house, from CCTV cameras to doorbells with cameras. Preventing damage is, again, one of your most effective strategies for avoiding the need for active house care.
Distance should not be a barrier when it comes to maintaining your vacation rental property if you take the right approach and make the right contacts.
Keep the Gardens Green
To avoid severe problems, make sure the outside of your house is in good shape before you leave. You can also hire a professional gardener if you have a big and functioning garden.
Alternatively, your housekeeper can take care of the garden. If it is a small one all they have to do is:
Fertilize the garden
Water the plants
Trim the trees and shrubs
Clean up the yard and weed it
When it comes to renting out your home, attractive landscaping is a major part of curb appeal and can help your listing stand out among others. This even applies to destinations like ski towns where winter is the primary tourist season. Evergreen trees and shrubs and winter-blooming flowers will keep the home looking lively.
Carry out Regular Maintenance on Appliances
Finally, be sure to maintain all of your devices/appliances regularly. When trying to manage a vacation property from afar, this is crucial. Each item in your vacation home, from the dryer to the refrigerator, needs regular maintenance to keep it clean and running correctly, even if it isn't used frequently.
It is essential to have a strategy in place for appliance maintenance if you're going to be gone from your vacation property for months or years. Take note of your maintenance plan and make sure you follow through on periodic maintenance appointments. After all, preventative maintenance is almost always less expensive than completely replacing the unit!
An Easier Option: Property Management System (PMS)
Spending time in your holiday home should be about relaxing rather than checking items off a to-do list.
When you use a property management system, you can concentrate on having fun while the system handles property management. All you have to do now is switch to vacation mode.
Key Takeaways
There are several methods to successfully and simply manage a vacation property even from abroad.
A vacation rental property management system offers silos unified into a cohesive system that allows the system to collect data automatically.
A PMS that uses AI to assist you in the autonomous collection and analysis of previously disregarded data will be a life saver!
For informational purposes only. Always consult with a licensed real estate professional before proceeding with any real estate transaction.