Top 5 Considerations When Buying Breckenridge Investment Property
Posted by Pete Deininger on Tuesday, March 1, 2022 at 2:38 PM
By Pete Deininger / March 1, 2022
Comment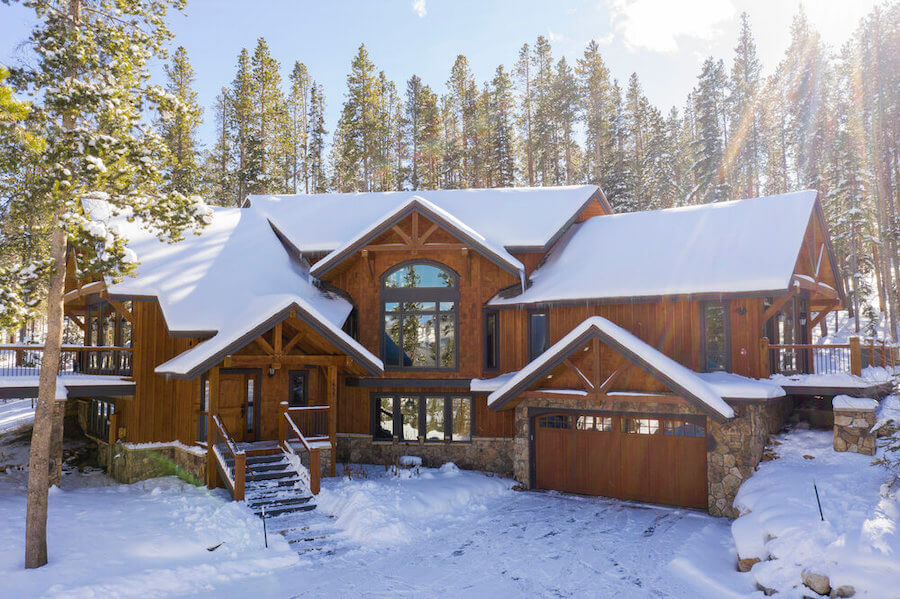 Over the years, we've worked with many families and individuals who come to Breckenridge on vacation and decide that this would be the ideal place for them to purchase a vacation home. Many of those buyers live far enough away from the mountains that the home or condo may sit vacant for a large part of the year. We often enter into conversations with Breckenridge real estate buyers about ways in which they can generate some rental income when they're not using their ski home or condo.
Vacation rentals can be the perfect way for second homeowners in Breckenridge to cover some or all of their operating expenses while still offering the convenience of enjoying the home whenever they want. There are several things you'll want to consider as you begin your Breckenridge real estate search, especially if you intend to make your residence available to vacation rental guests.
Location
As the old real estate axiom goes, it's all about location, location, location. And there are two main driving forces at play when it comes to maximizing your Breckenridge vacation rental revenue. First, from November through April many guests will be in search of the perfect "ski in, ski out" location.
Convenient ski access is a consideration for families with little kids who don't wish to load everything up in a car or one of the free shuttle buses. The closer your property is to the slopes, the easier it is for guests to access the ski resort. And happy guests can lead to great online reviews and repeat customers for years to come!
And then we have your summer guests. During the ski season, we know where visitors tend to congregate - on the mountain! But during the summer months, our visitors come for a variety of reasons and experiences: hiking, biking, fly fishing, whitewater rafting, or just a quiet getaway in the woods. No matter what brings them here in the summer, our guests always love to stroll Breckenridge's historic Main Street. So convenient walking access to dining, shopping, and the Riverwalk area can increase your summer rental revenue. And that brings us to the second consideration when purchasing an investment property in Breckenridge.
Timing
When will you use your residence? Do you love to ski and find yourself dreaming of powder days on the slopes of the Breckenridge Ski Resort, but you spend your summer vacations at the beach? Or do you live in one of the hazy, hot, and humid climates where the thought of a summer hike with temperatures in the low 70s and no humidity is just about perfect? It's important for you to consider the times of year that you're most likely to want to enjoy Breckenridge.
If you're using your home all summer long, that means it will be more readily available for rental guests during the winter months and we may want to consider a residence near the slopes for ski convenience for your guests. And if you plan to be here in the winter but make your home available during the summer, then perhaps a downtown location or something at the Breckenridge Golf Course may perform better for summer guests.
Property type
Do you prefer a condo, townhouse, or single-family residence? Often, the type of property an individual buys comes down to personal preference about neighbors or shared walls. But there are some additional considerations. In many of the condo and townhouse settings in Breckenridge, your monthly HOA dues will cover things like landscaping and common area maintenance, snow removal, trash, and water/sewer fees. Most importantly, the exterior maintenance of the building and grounds is frequently handled by the association so you're not responsible for yard work while you're here to relax!
For other Breckenridge real estate buyers, the thought of sharing a wall with someone next door (in either a condo or townhouse) is too much to consider. A historic home in downtown Breckenridge, a cabin in the woods, or a new luxury home overlooking the Breckenridge Golf Course may be the better fit for these buyers. Either way, we'll help you find the Breckenridge investment property to suit your needs.
Bedroom Count
Much like the discussion about property type, the number of bedrooms an individual or family desires is often a personal taste. But historical data does suggest a correlation between the number of bedrooms in a residence and the total number of nights it rents in a year. I've seen year-end reports from a local lodging company suggesting that a studio or one-bedroom rents the most number of nights in a year, followed by two-bedroom residences, then three bedrooms, and so on.
The reason for this is that the one-bedroom configuration offers lodging to a variety of guests: one person, a couple, a small family with one or two kids on the sleeper sofa, and even two couples if the company allows adults to sleep on the sleeper sofa. Often, when we work with investment property buyers we suggest that this is the one criteria where they let their specific situation (size of their family) dictate the size of the property they purchase if they plan to enjoy the home for personal use.
Vacation Rental Management
How does it work? What questions should I ask of vacation rental managers as I interview them? How do we block out the nights we want to stay in our Breckenridge vacation home? These are all great questions and we've found that the vacation rental management market is constantly changing. So it's important that you interview your rental management company to determine their core beliefs and how they will maintain your home.
Some companies prioritize the number of nights rented above all else, sometimes sacrificing the care and maintenance of your home. Many Breckenridge investment home buyers are more concerned with the proper care of their investment and only look to vacation rentals to cover some of the operating expenses of having a home in Breckenridge. Ultimately, we encourage you to match your vacation rental company's goals to your own personal goals for your home.
If you're considering buying a Breckenridge investment property and you'd like to speak with one of our experienced professionals, please don't hesitate to contact us today or call 970-409-4787.