Where to Watch the Super Bowl in Breckenridge
Posted by Pete Deininger on Saturday, February 1, 2014 at 1:54 PM
By Pete Deininger / February 1, 2014
Comment
The highly anticipated weekend has arrived. News about the big game is posted everywhere you turn. The Denver Broncos versus the Seattle Seahawks. The governor made a proclamation that tomorrow, the Colorado's 14ers will be renamed with a Bronco's player. The state has turned blue and orange! Super Bowl Sunday is tomorrow.
If you are planning on watching the Super Bowl in Breckenridge and the surrounding areas, here are a few recommendations.
End your day on the slopes at A-Basin and catch the first-half of the Super Bowl at the base of the mountain. At 6th Alley Bar and Grille, enjoy some beer and pizza, along with food specials all day long. The bar will stay open until about 6:30 pm. A-Basin is also offering Super Bowl discounted lift and packages, but you must purchase them in advance. Check out arapahoebasin.com.
If your ski day ends in Breckenridge, there is a multitude of places to catch the Super Bowl. In La Cima Mall, at the south end of Breckenridge, the Breckenridge Brewery, Burke and Riley's Irish Pub and Empire Burger are sure to have the game on. If you want a place to sit and enjoy some food while you watch the game, head to Downstairs at Eric's. They have 14 HDTV's flat screens to watch the game. Enjoy over 20 beers on tap and over 100 bottled beers to choose from. Another great spot to stop and catch the game is Fatty's Pizzeria. They will be offering $1 sliders and specials on Sloppy Joes, ribs, and drinks. Quandary Grille is at the base of Peak 9. On Super Bowl Sunday, they will be raffling off a flat-screen TV. The game will be live on 10 screens in addition to a 90 inch projection screen.
There are dozens of places to watch the Super Bowl. To get a more complete list, please visit the Summit Daily.
The Seattle Seahawks are known to have the twelfth man, but the Denver Broncos are known to have some of the most loyal fans. Spending your time in Breckenridge this Super Bowl Sunday, cheer on your Denver Broncos, and do not miss the action.
GO BRONCOS!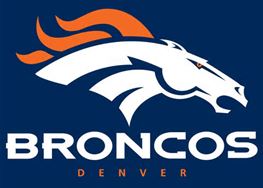 Source: SummitDaily.com