5 Reasons Why Breckenridge Vacation Homes Make Great Investments
Posted by Pete Deininger on Friday, July 8, 2022 at 2:20 PM
By Pete Deininger / July 8, 2022
Comment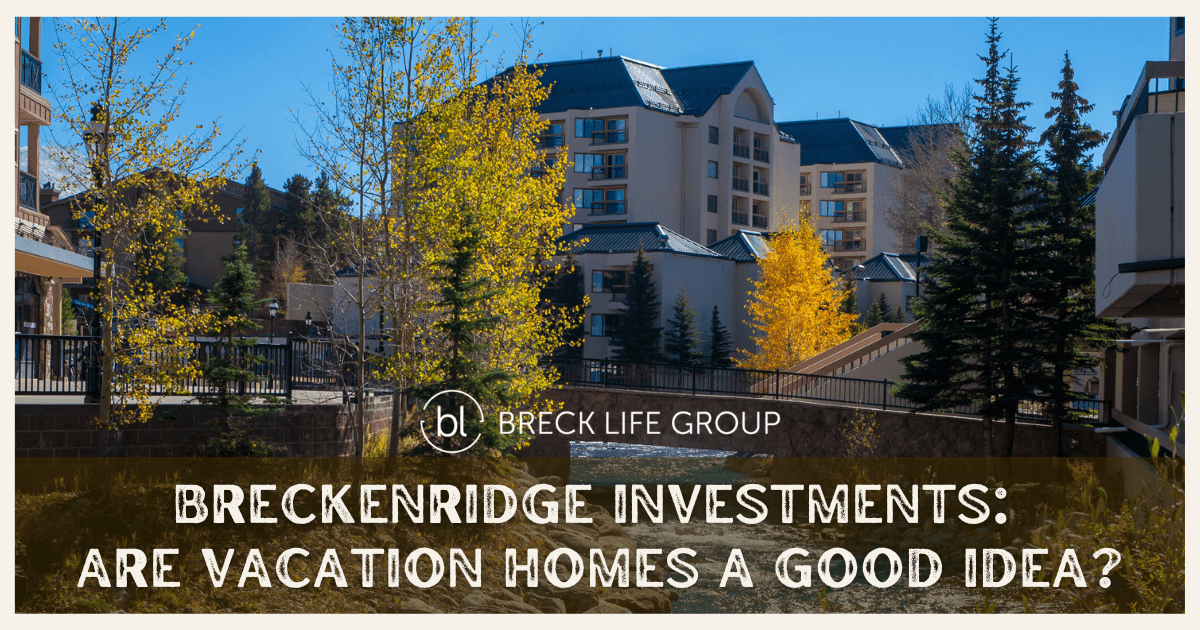 Purchasing condos and townhomes as investment opportunities often make sense, especially in a place like Breckenridge, where tourism strongly demands short-term rentals. The town of Breckenridge may have a Gold Rush history, but today it is recognized as one of the best locations to visit in Colorado for year-round activities. More so, Breckenridge is a modern town with much to offer those looking for a more luxurious experience. Read on to learn why purchasing a vacation home in Breckenridge can be a wise investment.
Top-Tier Vacation Destination
Breckenridge has some of the highest demand and prices for short-term rentals in North America. There are multiple reasons for this, stemming from access to the country's best ski resorts to Breckenridge's outdoor activities. Even if it is for a short amount of time, the area offers easy access to the mountain lifestyle, luxury amenities, and a captivating experience for much less than buying a home.
The Colorado mountains make for the ideal location to escape from the urban city. That, along with the mountain towns that set the stage for a break from daily living, helps to make this area highly desirable. It's not all rustic charm, though. Numerous fine dining establishments, exceptional personal care services, and ample shopping from even the most luxurious brands exist.
All of this makes Breckenridge the ideal place for vacation rental investment. The mountains set the stage to bring in visitors easily, and with the right accommodations, it is possible to create an exceptional experience for renters, who then tell their friends about the location. As a top-tier vacation destination attracting millions of people each year, this can be an ideal place to invest in creating accommodations that meet visitor needs.
Year-Round Booking Potential
Unlike many locations, Breckenridge is a year-round travel destination. It is easily recognized as one of the best places to ski in the country, but it also offers summertime amenities that make it worth exploring.
During winter, visitors can take to the slopes for the best ski and snowboarding experience possible. The Historic Main Street area has long been a draw for cold winter nights to warm up with good drinks and food. The holidays are also popular, creating the ideal backdrop for a traditional winter experience. Winter activities include cross-country skiing, snowshoeing, heated snowcat tours, and even guided flying fishing tours. It is also possible to try dogsledding or sledding down Carter Park or the Airport Road sledding hill.
In the summer, the area offers several ziplines, chairlift rides across the mountain views, and some of the best mountain biking in the region. There is also an alpine slide spanning 2,600 feet in length and the Goldrunner Coaster, a mountain elevated roller coaster. Mini-golf, rope courses, and even gemstone panning opportunities are available. These activities don't even consider the hikes, fantastic food, and numerous festivals happening in the area.
Owner-Friendly Local Laws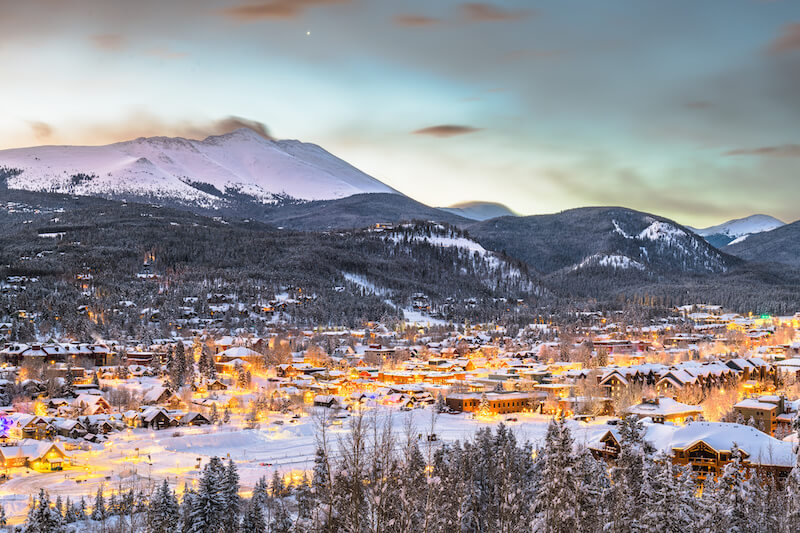 Breckenridge proactively manages tourism and has several laws in place to minimize noise. For example, third-party nuisance management systems are in place to limit the amount of noise from short-term rentals, significantly minimizing the amount of noise created at short-term rentals. Because these laws are in place, it helps the property owner and neighbors create a welcoming, comfortable neighborhood. Not only does it help keep guests happy knowing that other guests nearby aren't disturbing the peace, but it also helps property owners keep a good reputation with their neighbors.
For property owners, there's less overall risk of parties that lead to damage and high maintenance. There is less risk to the property in general regarding liability risk.
Numerous Vacation Property Management Companies to Choose From
Another core benefit of this area is the wide range of available property management companies. These organizations make owning and running a short-term rental easier than most expect – investors control as much or as little of the process as they like. The difference is that the owner does not have to manage the day-to-day tasks required as a part of these properties.
The types of services offered by property management companies range but have many benefits. For example, there's increased property exposure since these organizations use various marketing methods to keep spaces filled. They handle the online booking of such experiences like this on behalf of the owner.
Additionally, these organizations make maximum profit by ensuring that rental prices are set to ensure the best rates within the area at that time of the year. Property management companies are keenly aware of the impact on peak vacation season, events in town, and weekend demand, allowing them to set pricing appropriately. These organizations can also provide emergency support, perform maintenance at the vacation home when the owner is away, and better guest relationships.
Opportunities to Leverage 1031 Exchanges
A 1031 exchange could be one way some investors purchase rentals in the area. This process allows the investor to avoid paying capital gains taxes on the sale of a property when they sell it if they reinvest the proceeds from the sale into a similar kind of equal or greater value property. Some investors sell their current property to purchase a short-term rental property in Breckenridge, allowing them to reduce some of the taxes they would otherwise pay.
Investors who plan to purchase a vacation home using a 1031 exchange need to ensure the property will qualify as one. The property must meet the terms and conditions of short-term rentals in Breckenridge, which has laws that can limit access to the use of these properties in some areas.
Breckenridge can be an excellent place to buy a short-term rental, but a big part is ensuring it is possible to obtain a short-term rental. For some time, a moratorium is in place to limit the number of new short-term rentals added to the market. However, a 1031 exchange could be one way to avoid being locked out of this type of opportunity.
It is wise to speak to an accountant about 1031 exchanges and how well they can work in any specific situation.
Explore All of the Vacation Home Options in Breckenridge
For those thinking about purchasing vacation homes in Breckenridge and hoping to profit from them, a short-term rental could be one way to do so. That is especially true for condos and townhomes, which do well here. The area may offer lots of benefits for this, but it is essential to ensure the buyer fully understands the rules and limitations of these properties before moving ahead.